Overview: 117 Phillip Ave is a fully-renovated bungalow with 5 bedrooms, 2 bathrooms, 2 kitchens, a 5-car driveway, and a family-friendly location in Birchcliffe-Cliffside.
Address: 117 Phillip Ave Scarborough, ON M1N 3R3
Neighbourhood: Birchcliffe-Cliffside (Scarborough)
Parking: 5 spaces
# of Storeys: 1
Size: 1649 sq. ft.
Lot Size: 40 x 120 ft.
Rooms: 3 + 2 bedrooms + 2 baths
Price: $929,000
Agent: Wins Lai, Living Realty Inc., Brokerage
About 117 Phillip Ave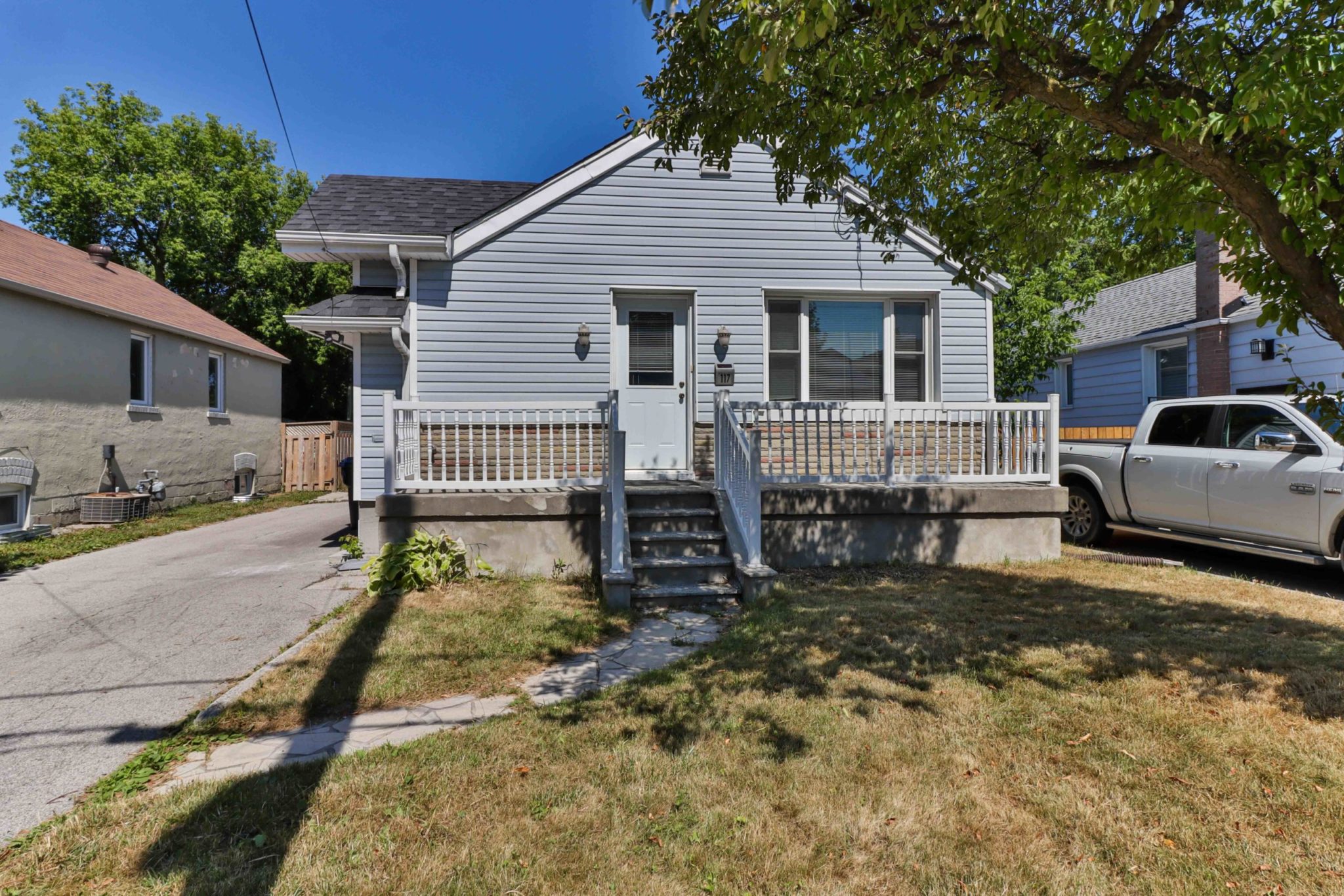 117 Phillip Ave captures the spirit of the suburbs—a place where you can raise your kids, know your neighbours, and enjoy backyard barbecues.
Besides 3 above-grade bedrooms, the bungalow also has a finished 2-bedroom basement with a separate entrance.
That gives buyers the amazing opportunity to both own and rent out their property—to invest where they live.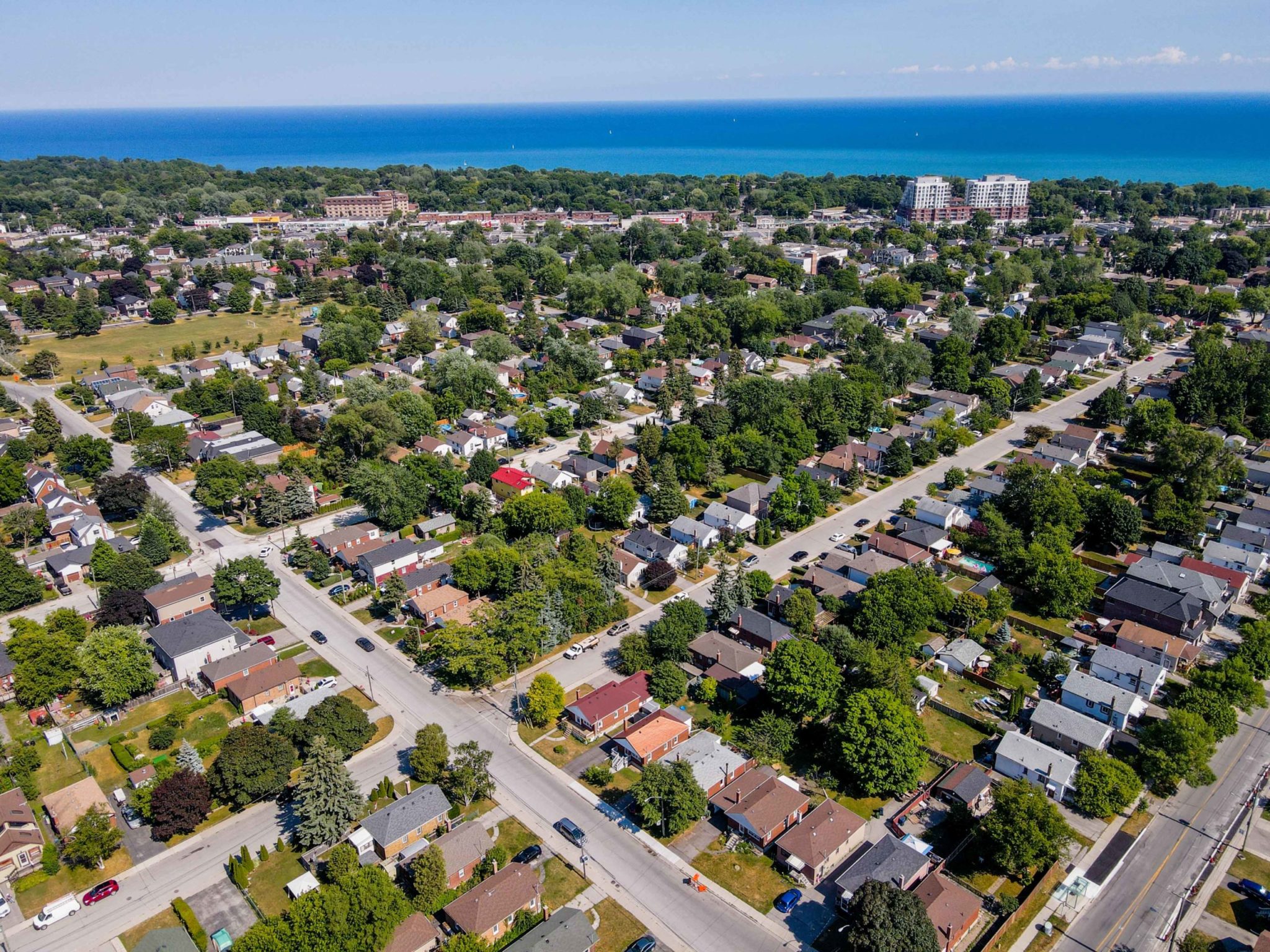 117 Phillip Ave sits on a quiet street in Birchcliffe-Cliffside, a Scarborough suburb that's minutes from amazing shops, schools, restaurants, parks and beaches!
117 Phillip Ave – Main Floor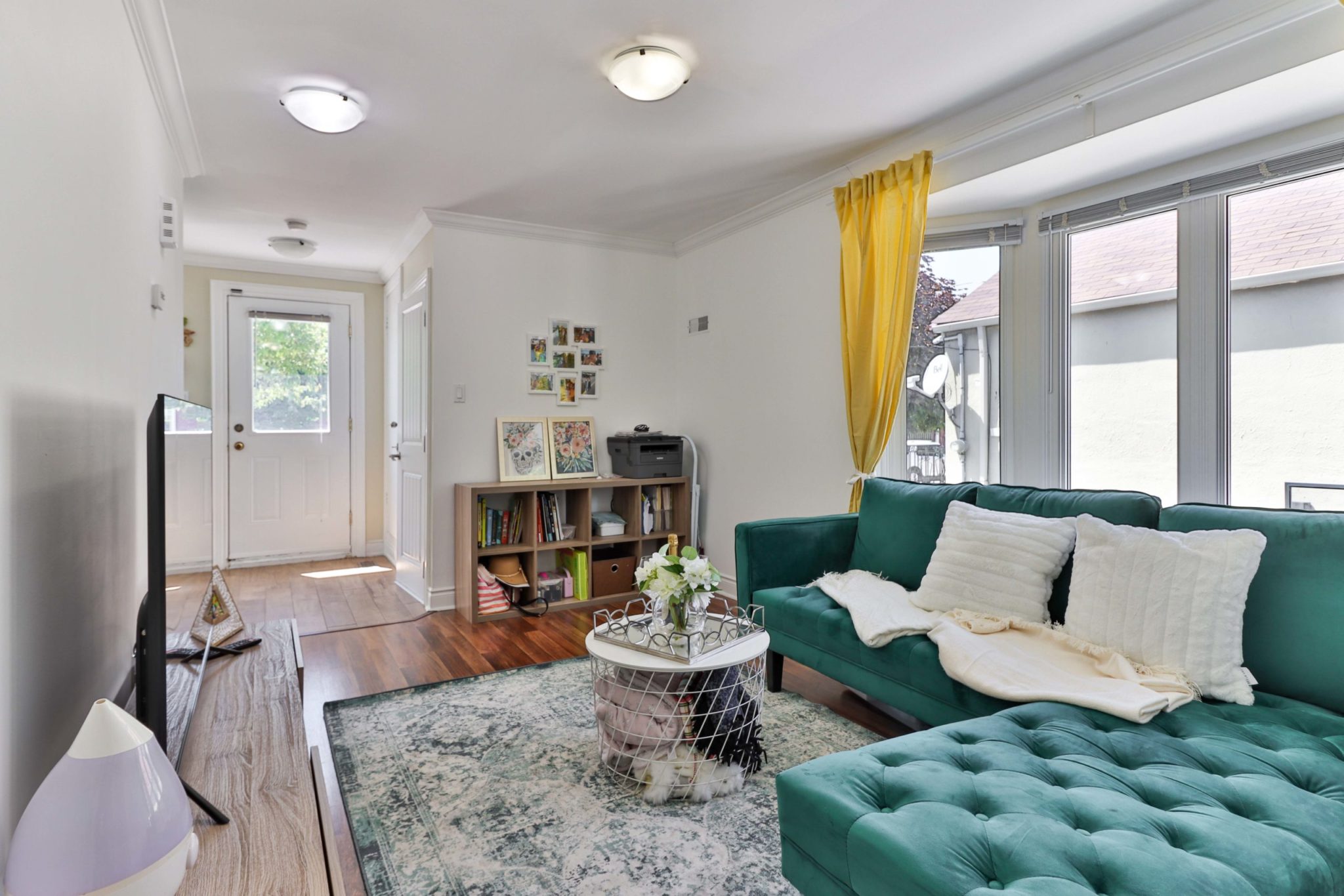 In terms of size, 117 Phillip Ave is a colossal 1649 sq. ft.
Spread over two levels, the bungalow consists of 5 bedrooms, 2 bathrooms, 2 kitchens, and 2 living and dining areas.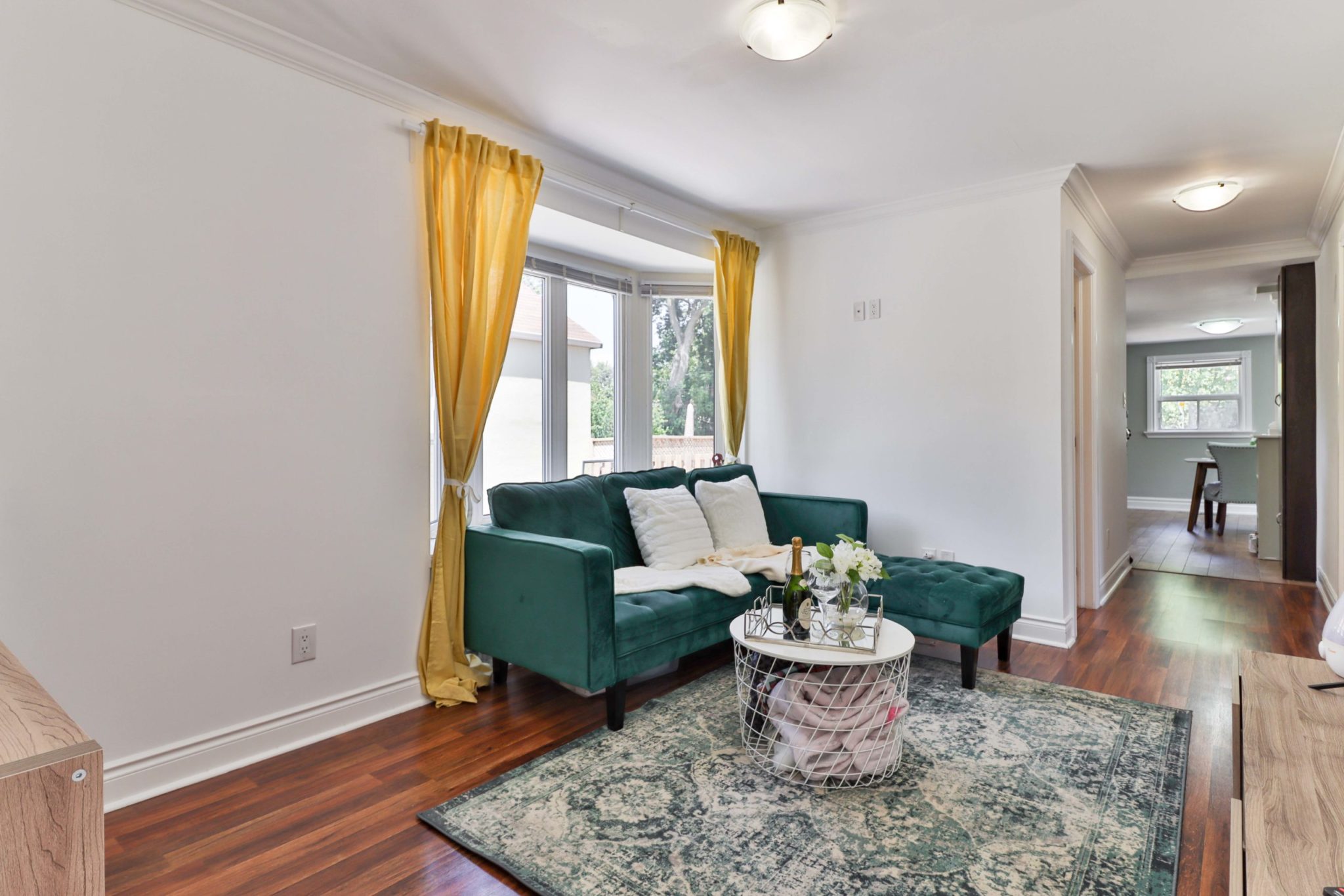 But that luxury doesn't end there.
In fact, the entire bungalow has been renovated—so everything is beautiful and brand new.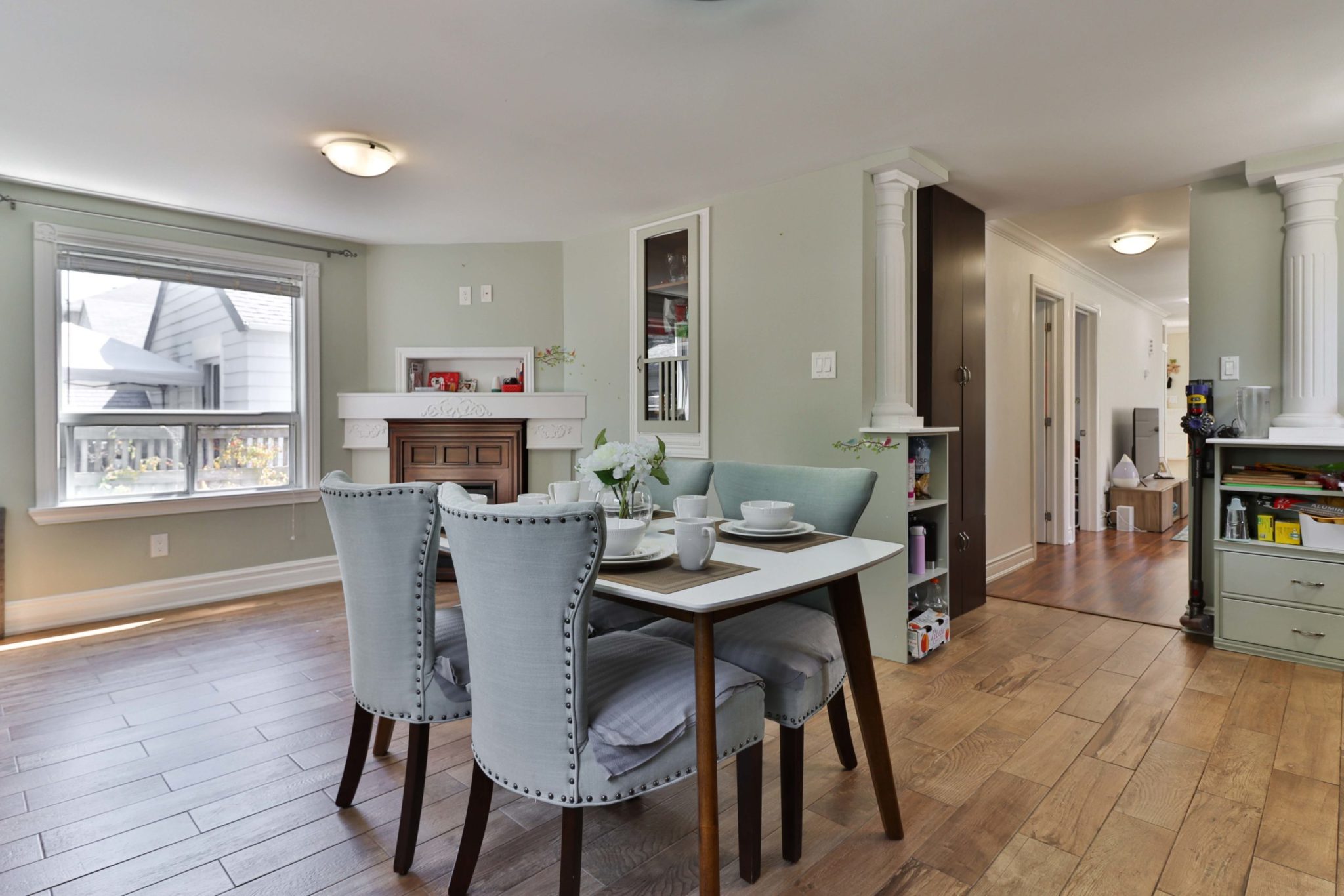 But the dining room's main highlight is the fireplace.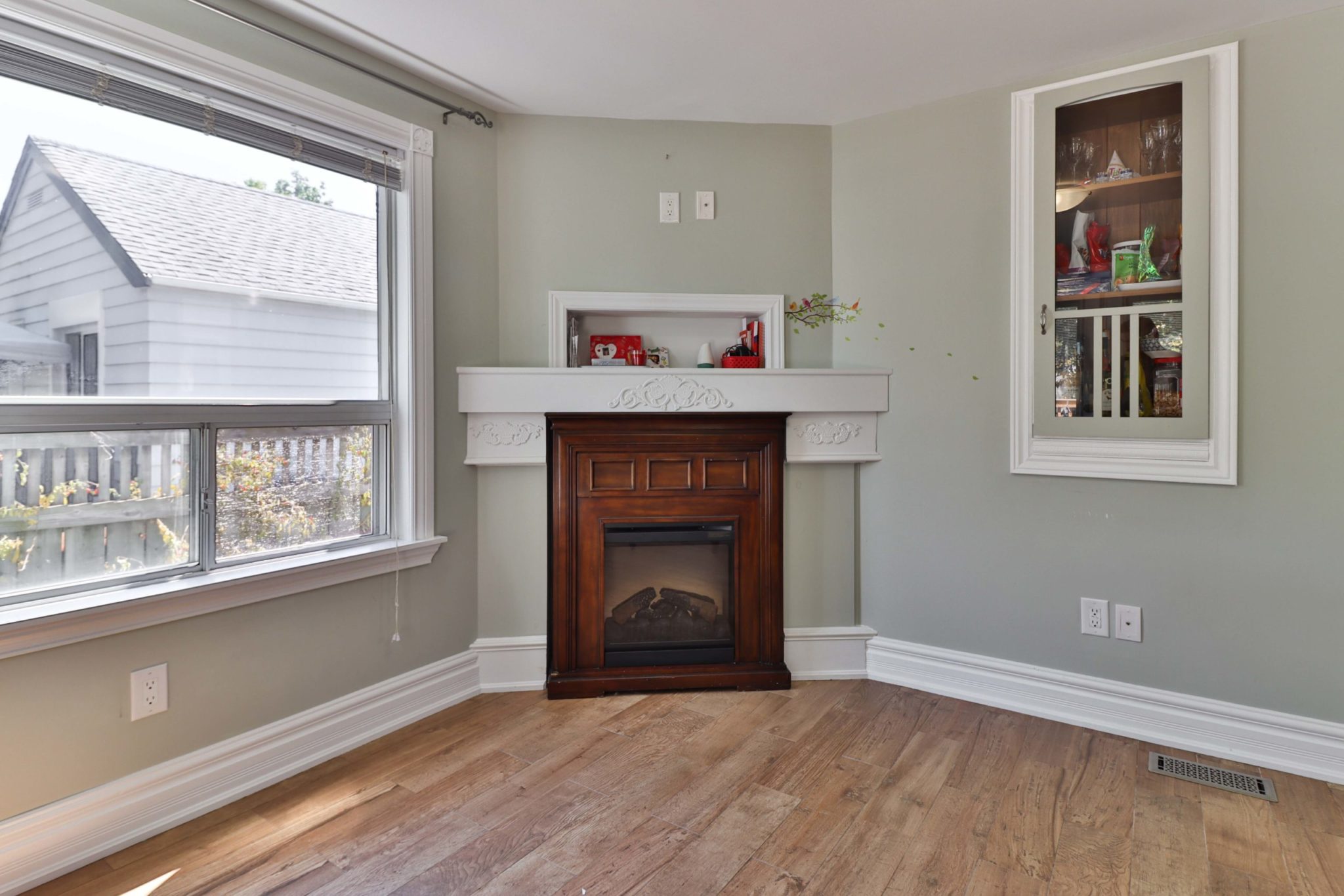 The dining room also features large windows, deck-access, and a built-in glass-cabinet.
117 Phillip Ave – Kitchen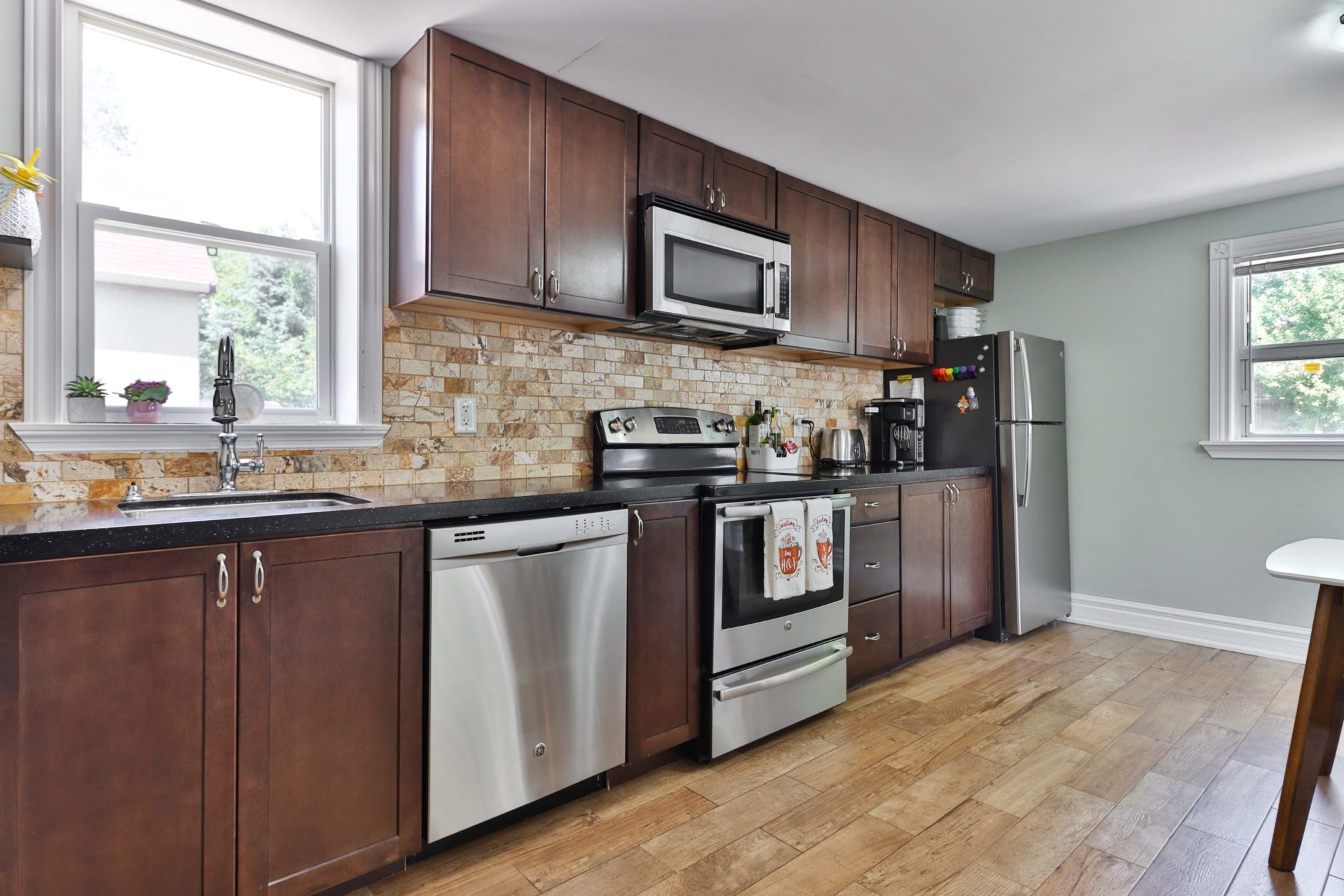 117 Phillip Ave's kitchen stuns with its sheer diversity of colours and materials.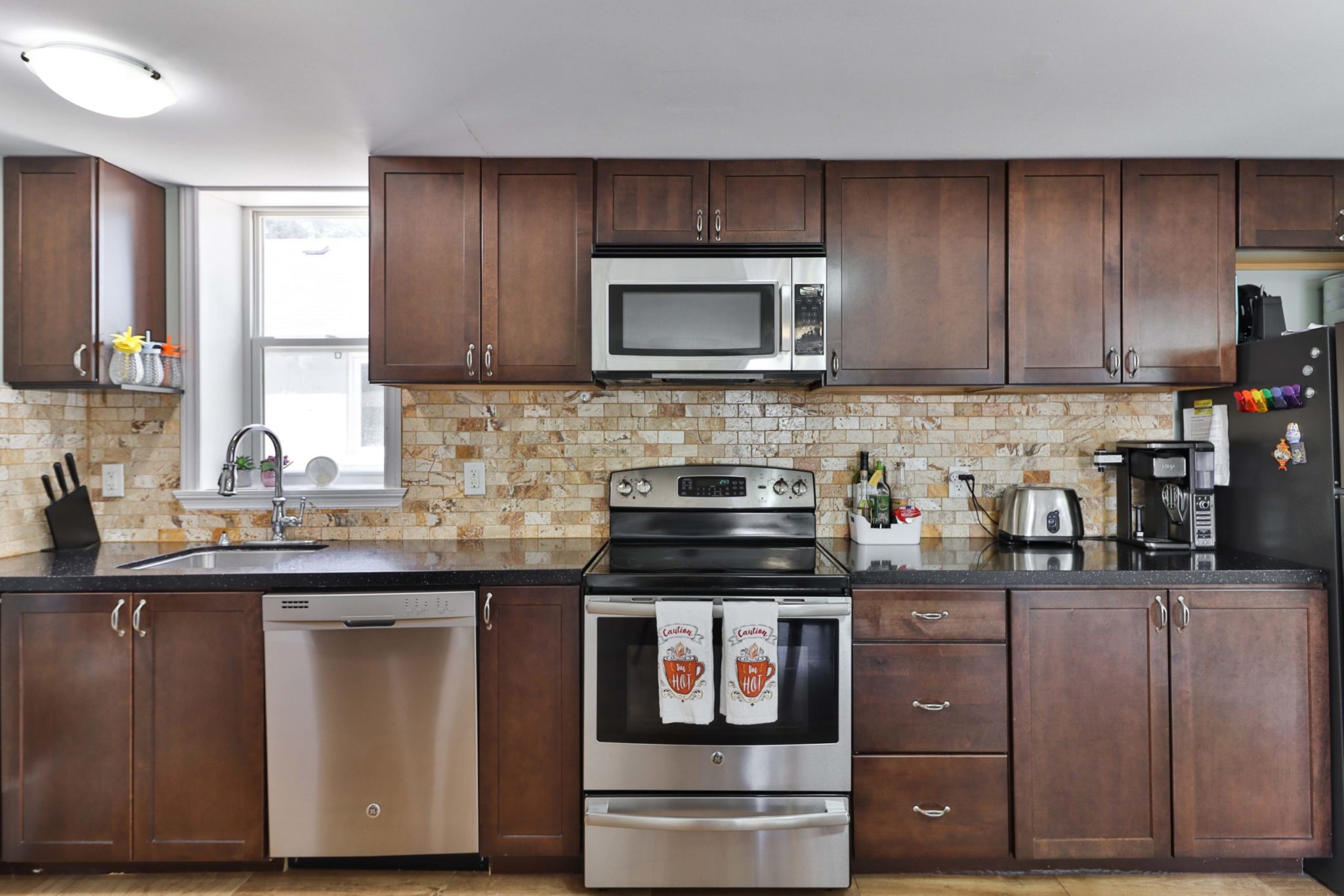 Besides looking great, these materials serve very practical functions.
For example, granite is a highly durable material which resists heat damage, while brick is easy to clean and maintain.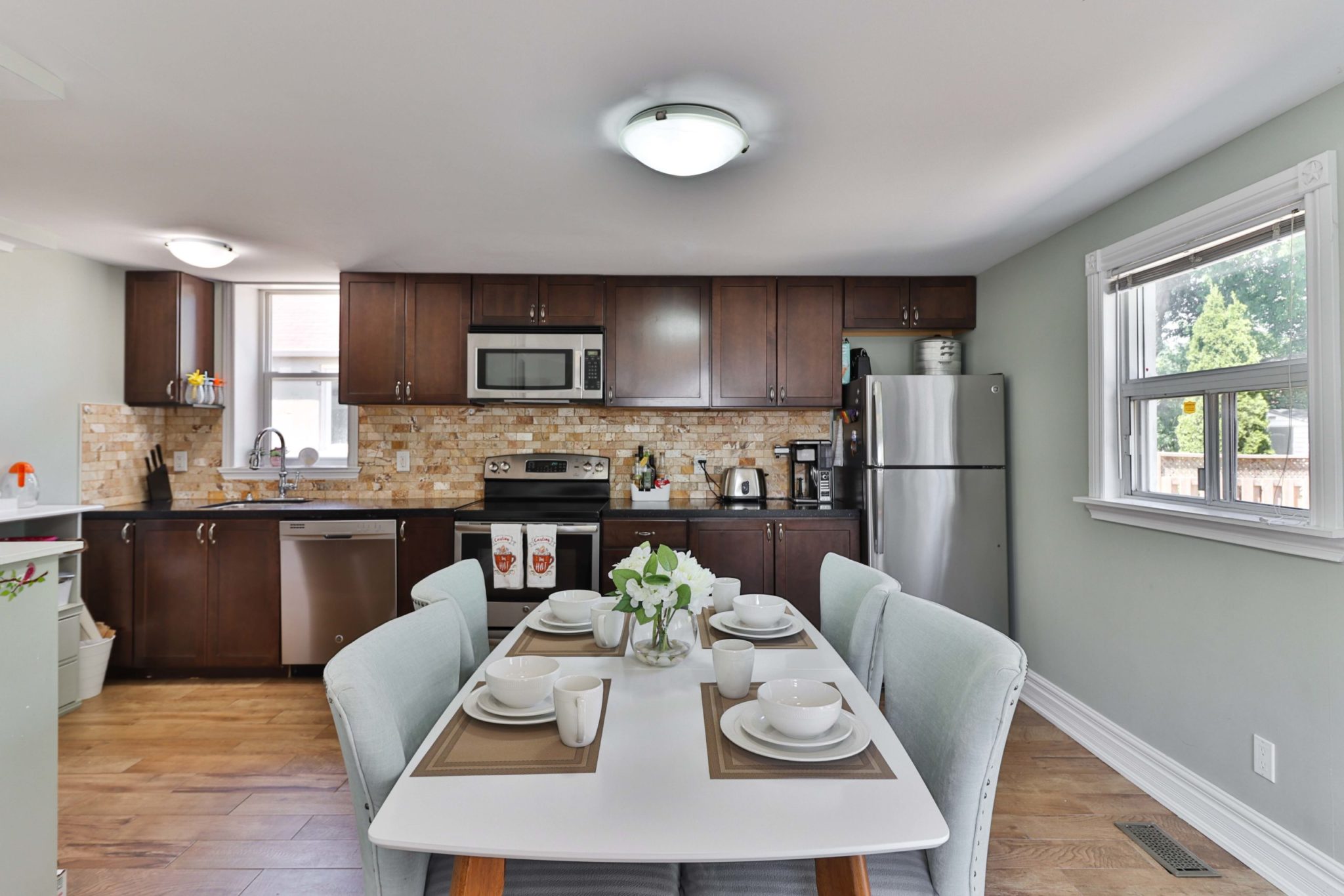 The first-floor kitchen includes the following appliances:
A stainless-steel stove and fridge

A wall-mounted microwave and range hood

An integrated dishwasher
117 Phillip Ave – Bedrooms and Washroom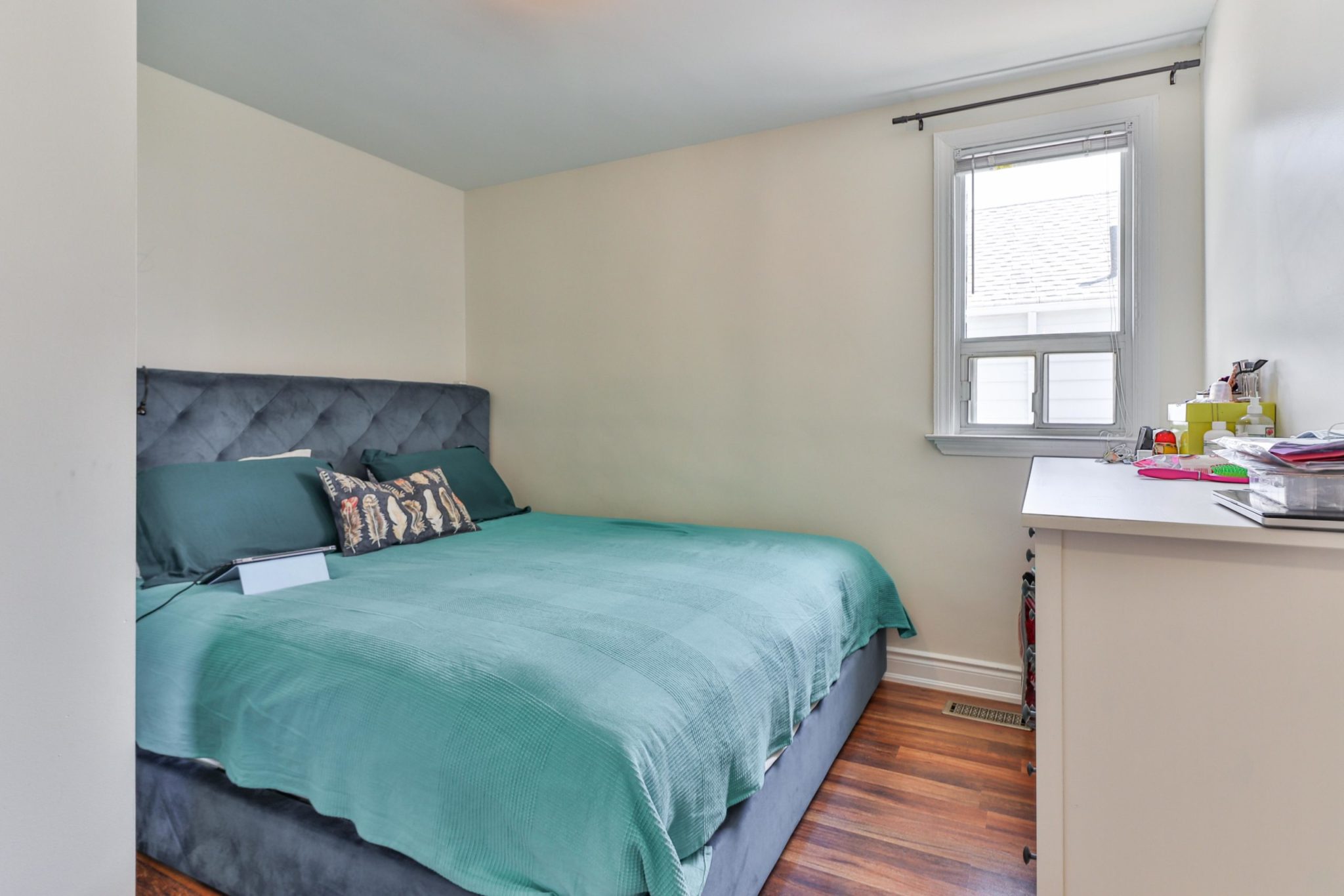 The one pictured above is the master bedroom, which possesses gorgeous laminate floors, a large closet, and a window.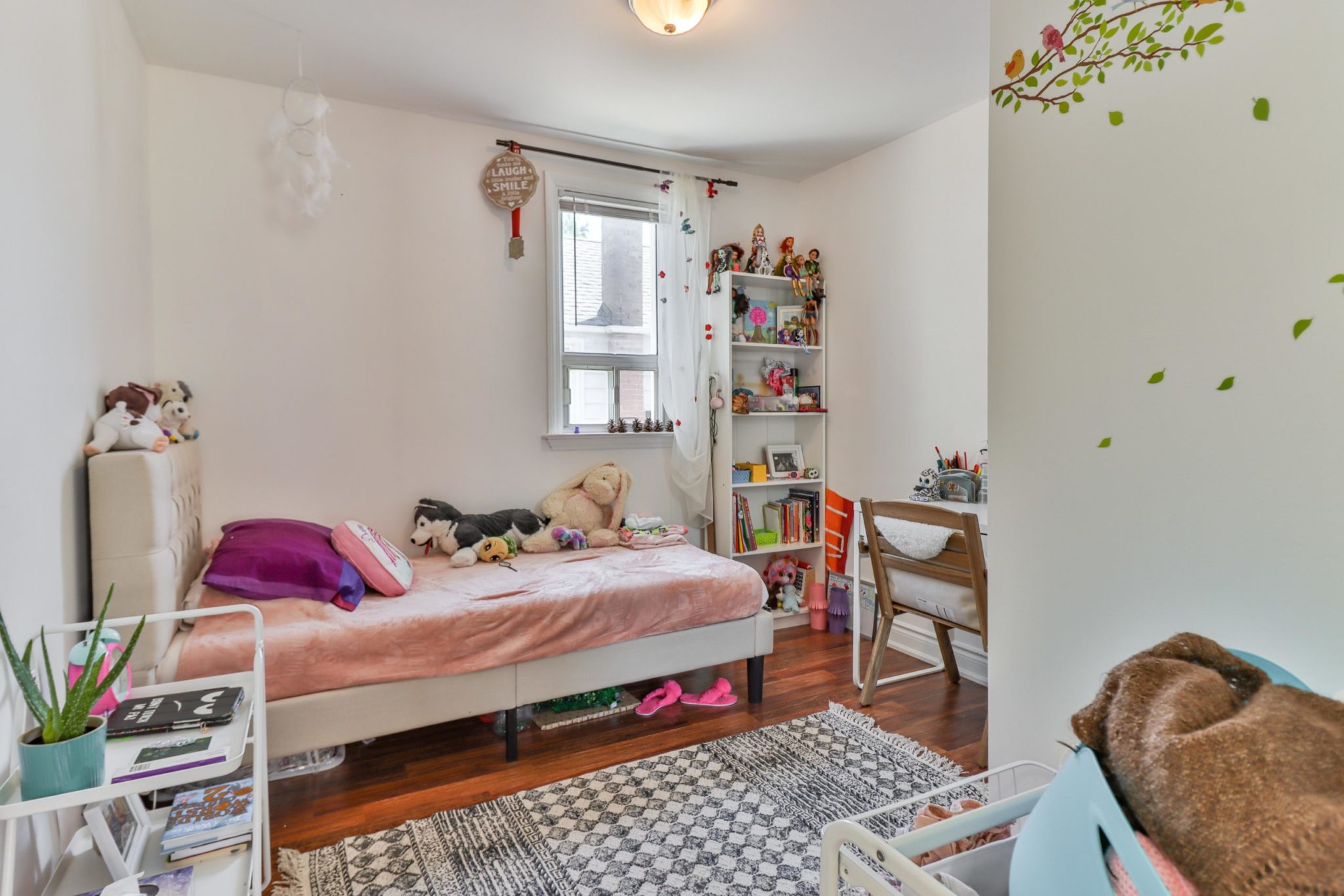 Like the master bedroom, it's decked out in laminate floors and a large closet with mirror doors.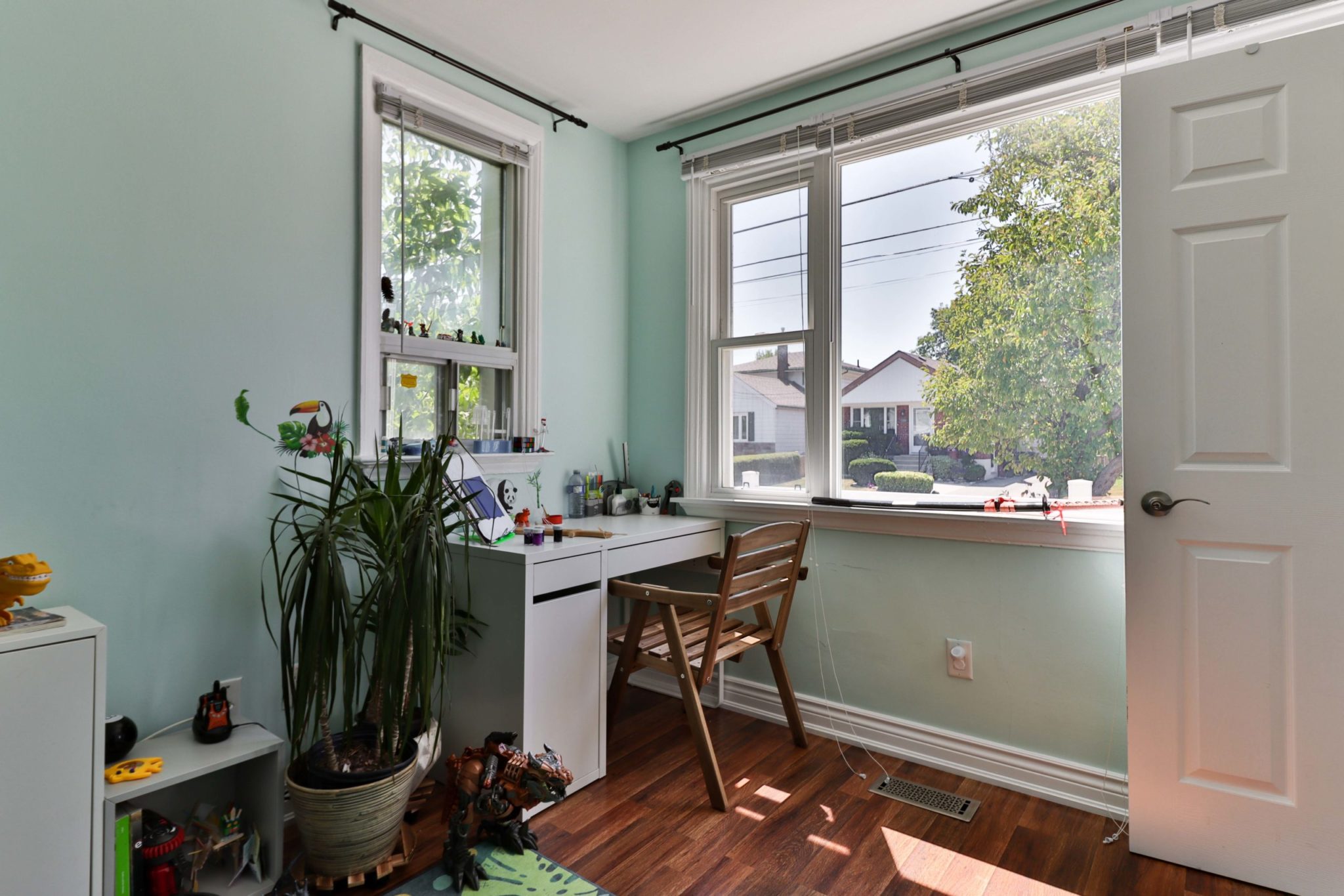 As a result, it gets abundant sunlight (enough to grow large plants) and furnishes better views.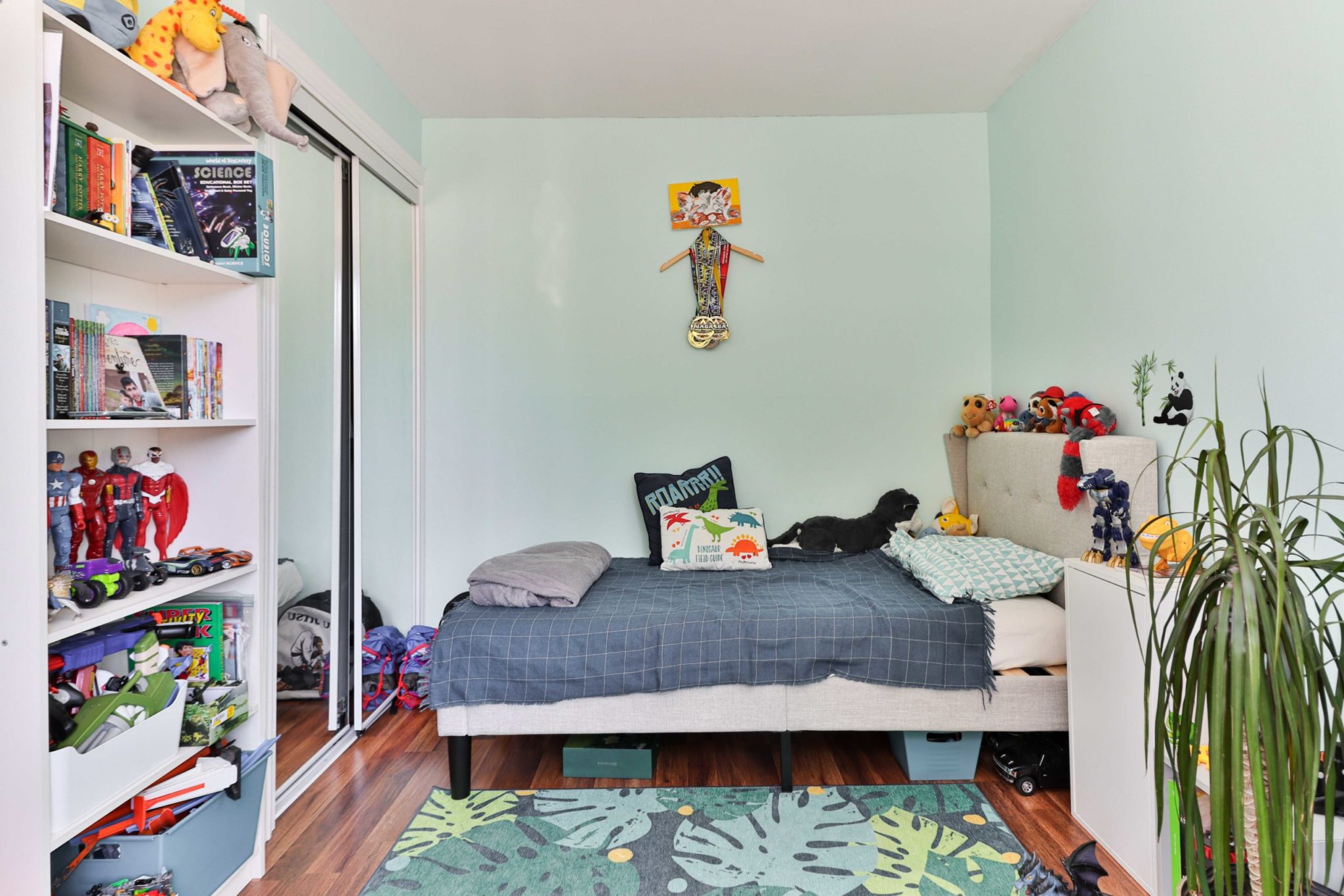 The main floor is home to one of the bungalow's 2 bathrooms.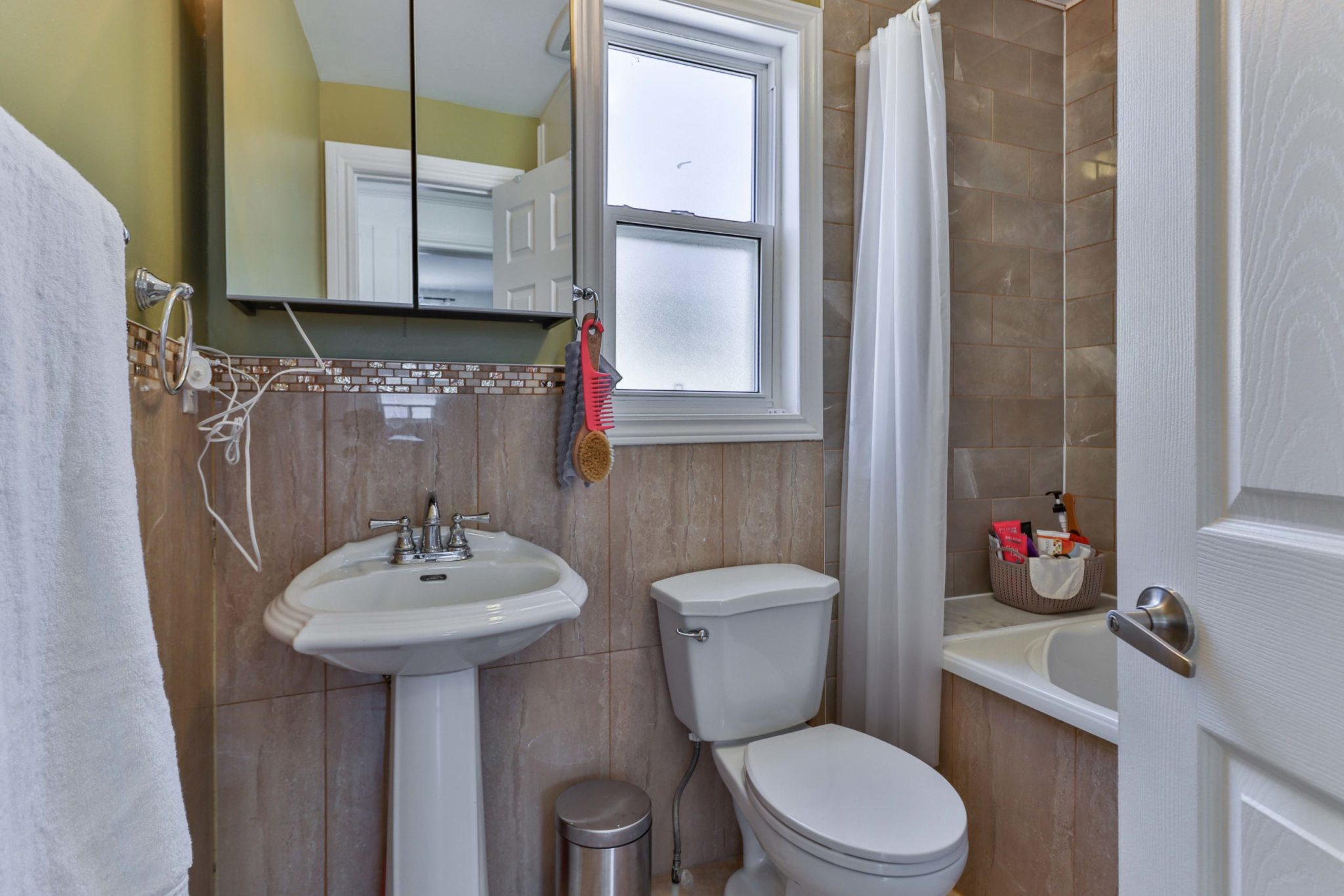 It consists of practical elements such as a shower, sink, medicine cabinet and soaker tub, as well as nice visual touches like frosted windows and an array of tile sizes.
117 Phillip Ave – Basement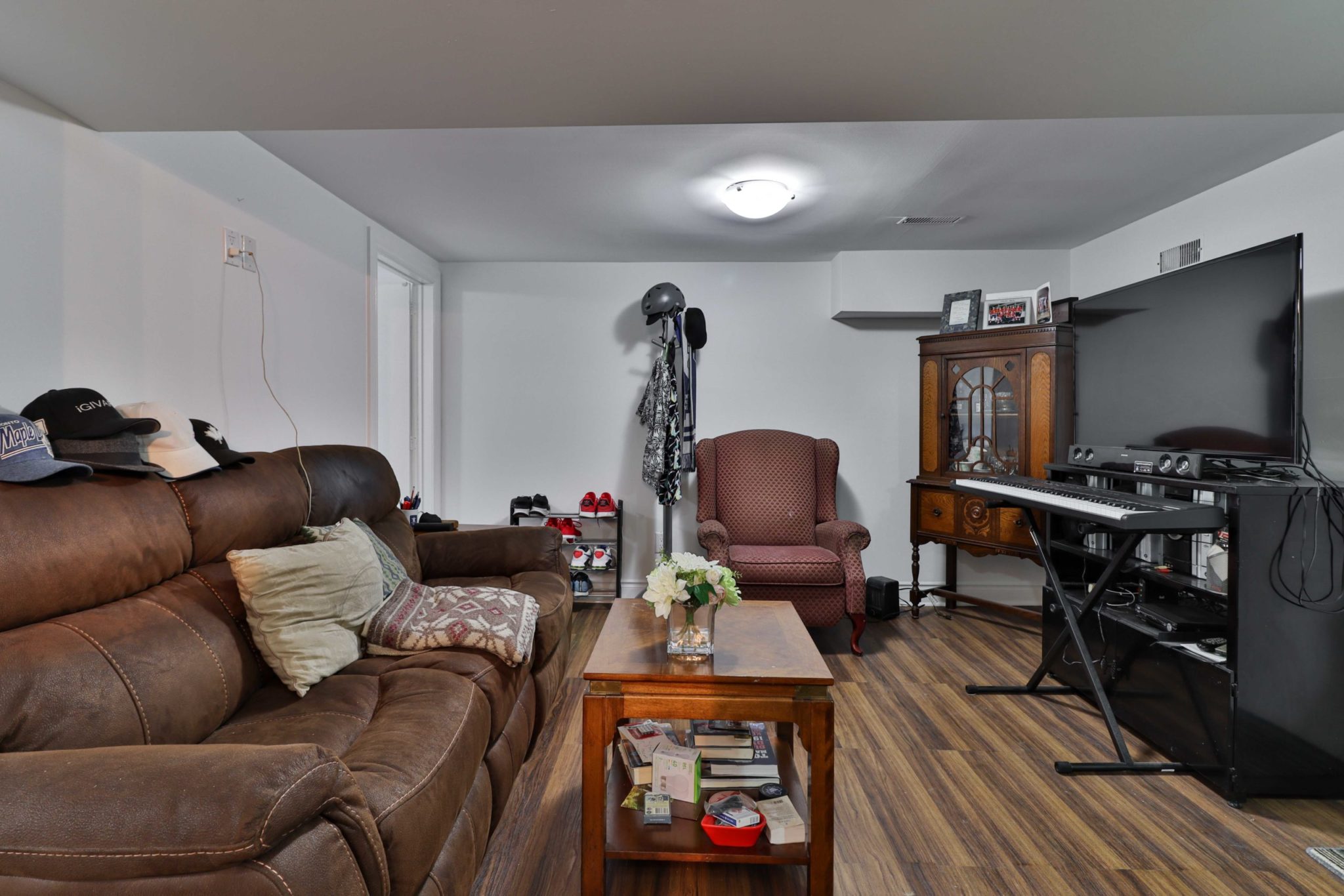 117 Phillip Ave's basement contains 2 bedrooms, a kitchen, bath, living and dining area, and a laundry room.
Besides its immense size, there's a lot to love about this basement—like the fact that it's finished.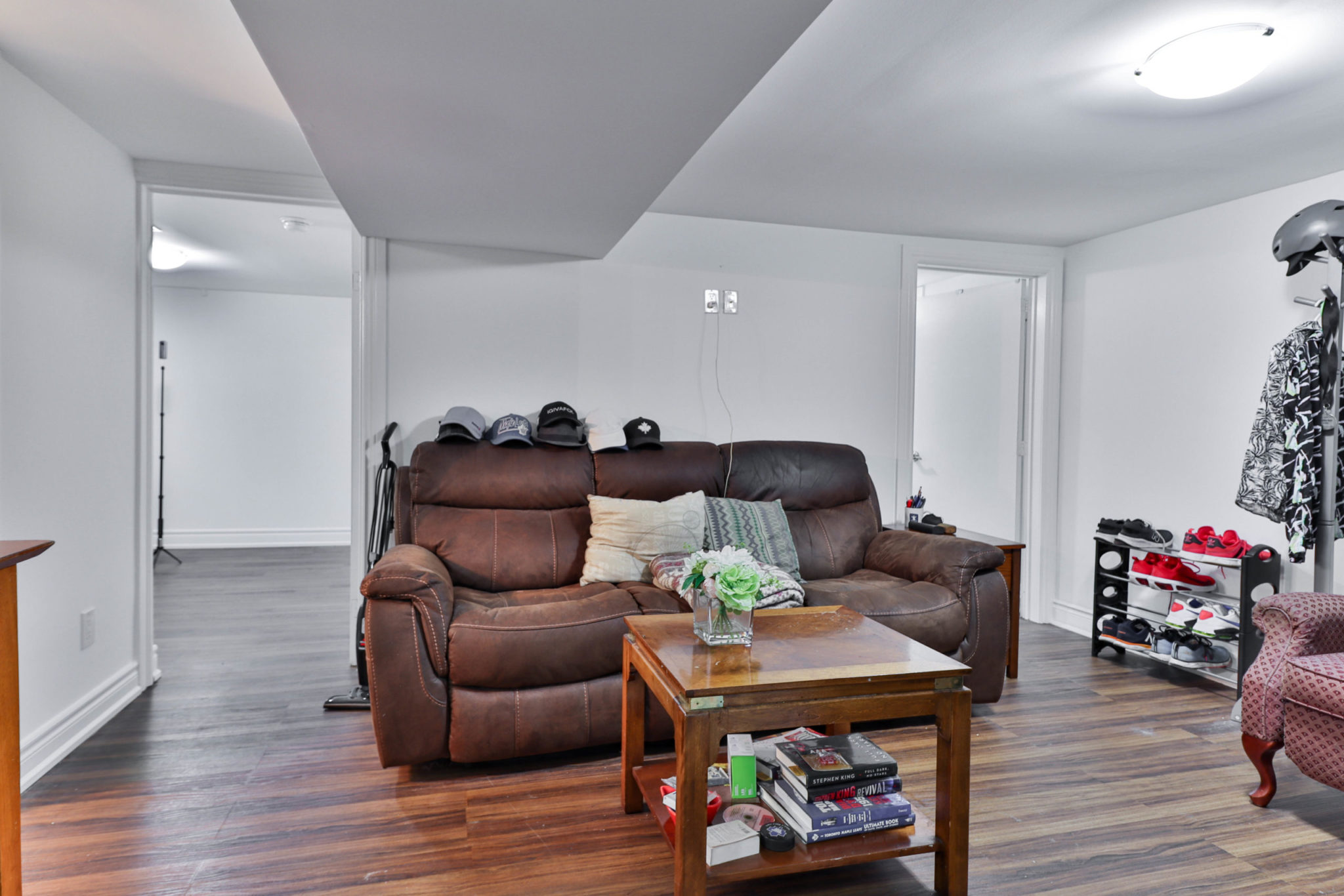 It also has a lovely, full-sized kitchen with granite counters, a tiled back-splash and dark-complexioned cabinets.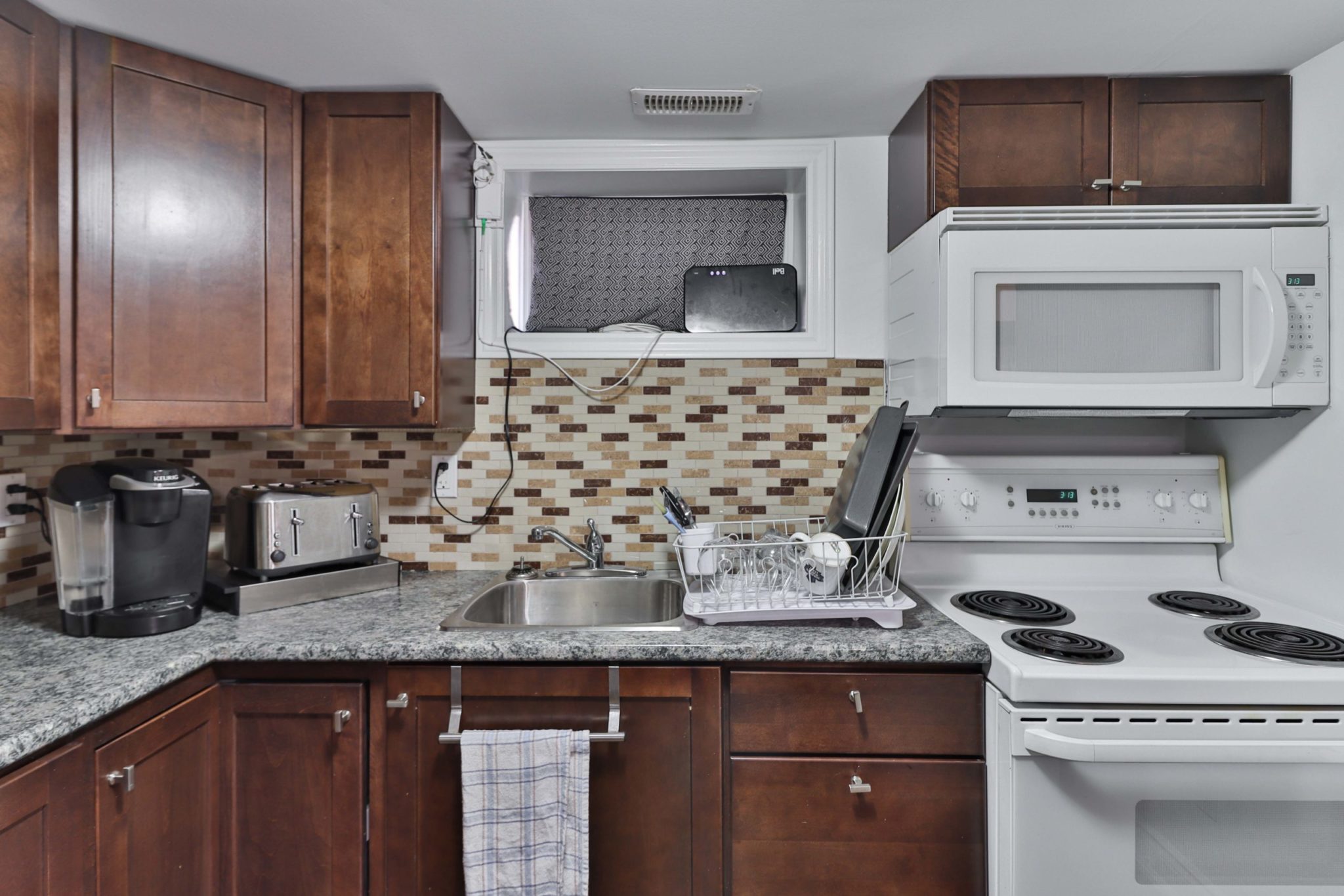 The kitchen also makes the most of its space.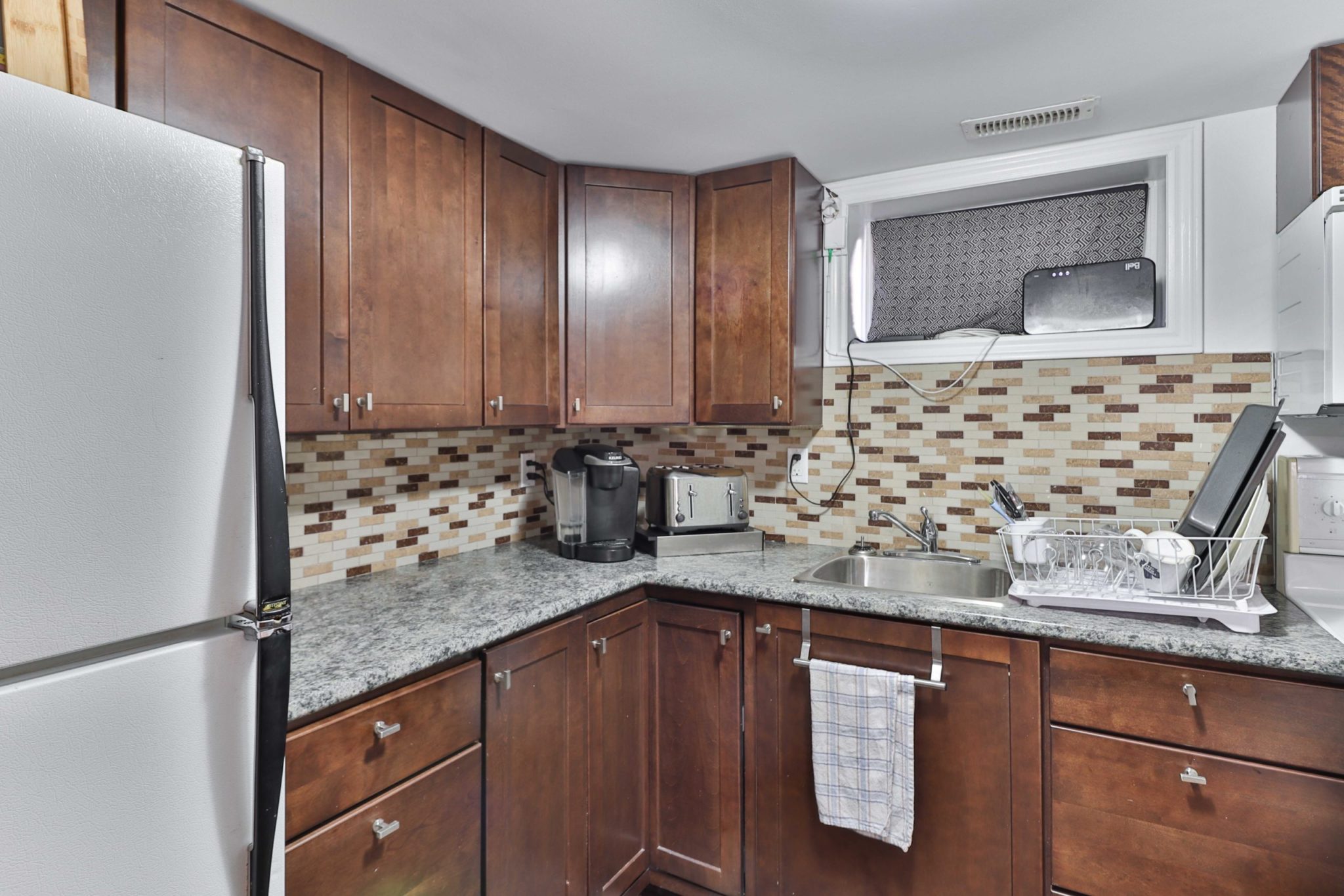 Appliances include a stove, fridge, microwave and rangehood.
The basement bedrooms are just as spacious as their above-grade counterparts.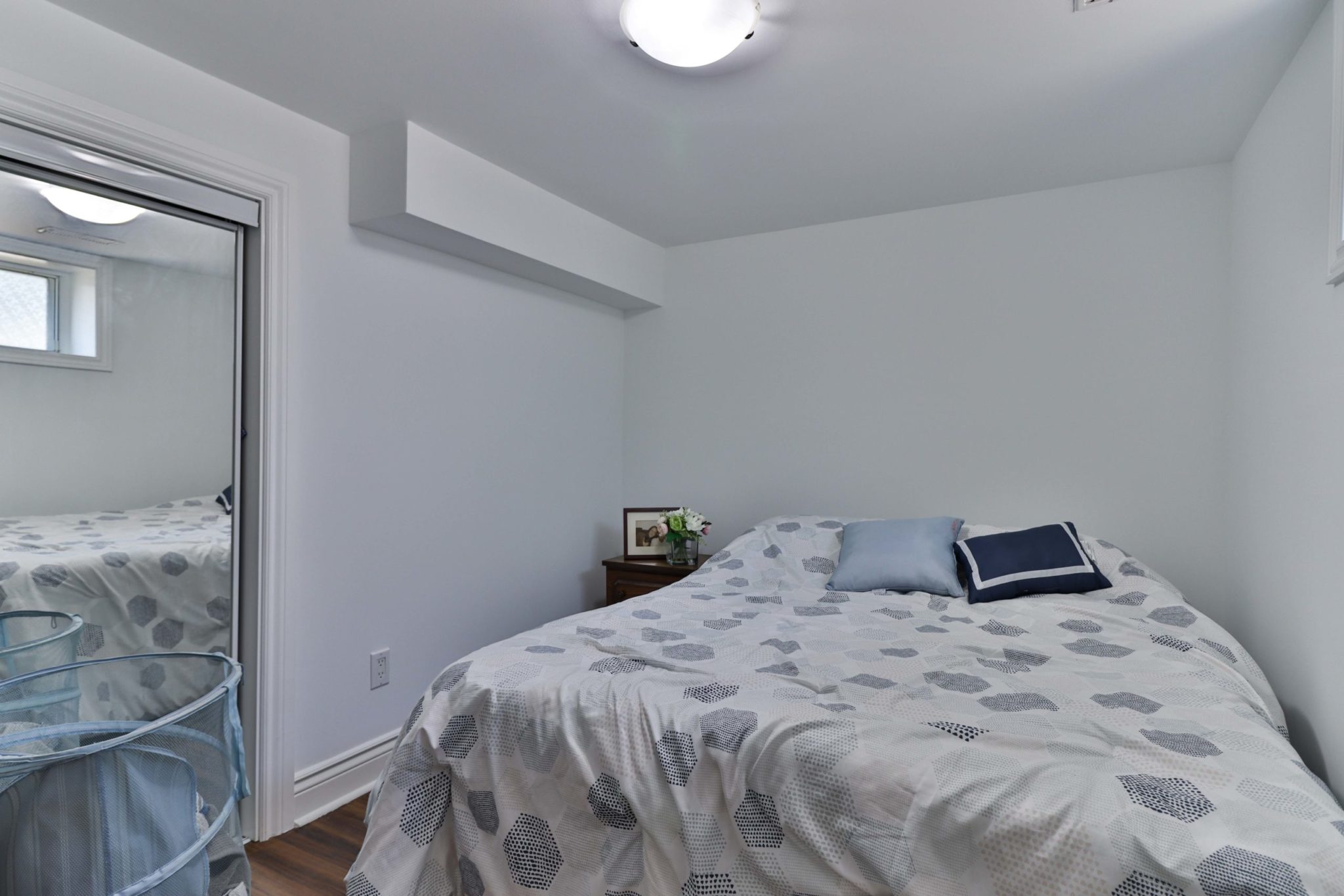 117 Phillip Ave may have too bedrooms for some families, so they can always put them to other uses.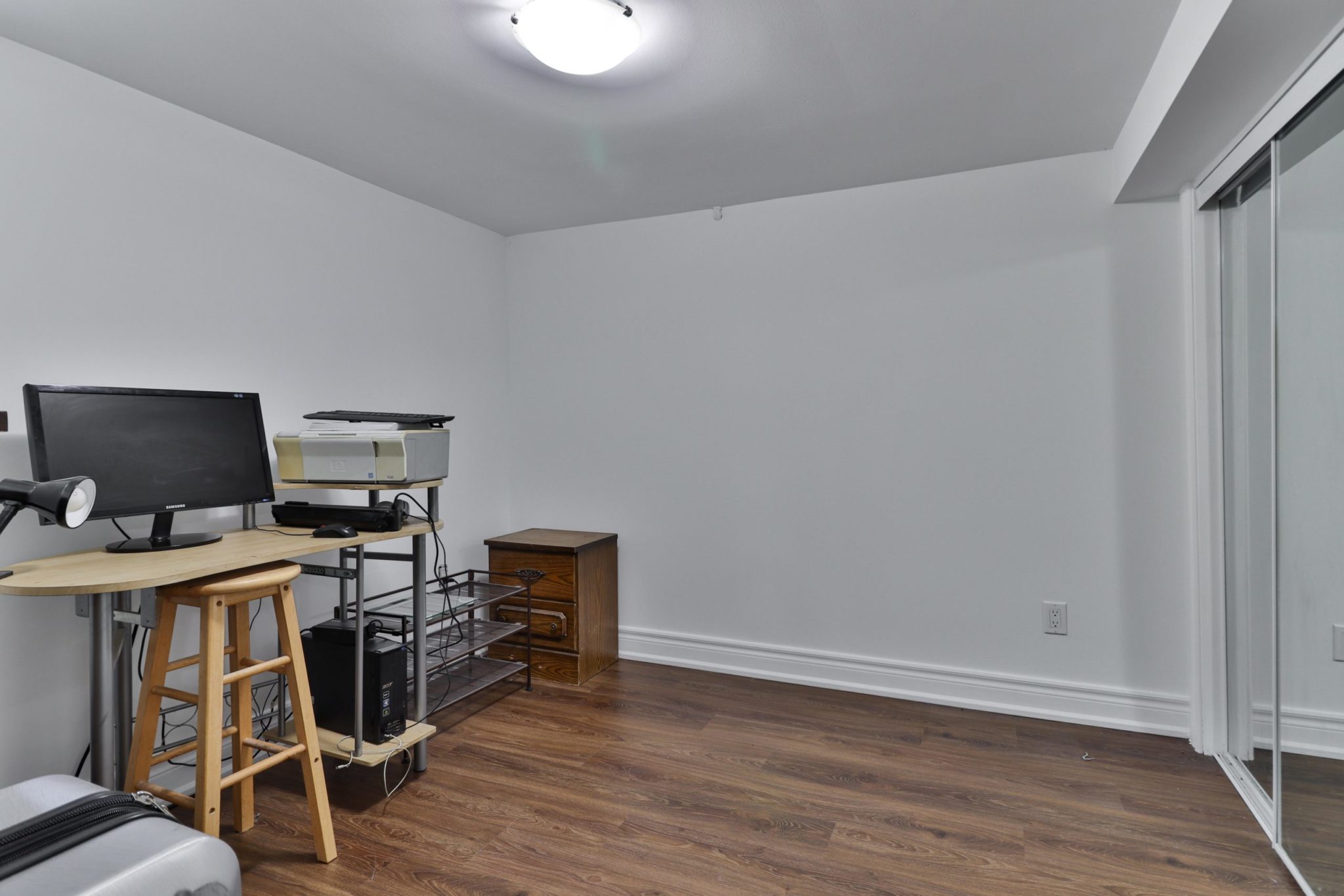 It's well-lit, quiet and out of the way, making it the ideal place to get some work done.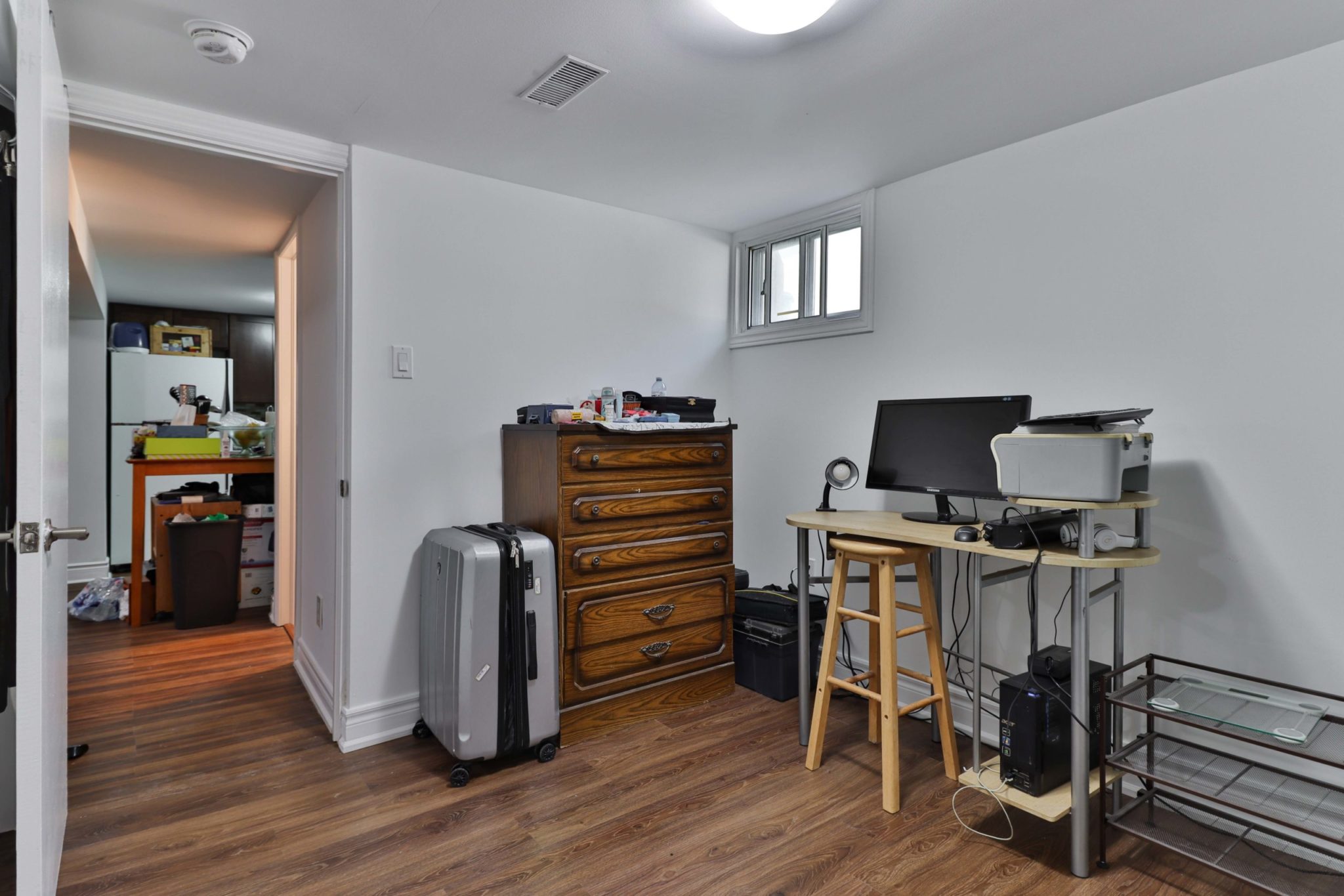 Of course, you can also rent out the basement and turn your home into an investment!
117 Phillip Ave – Backyard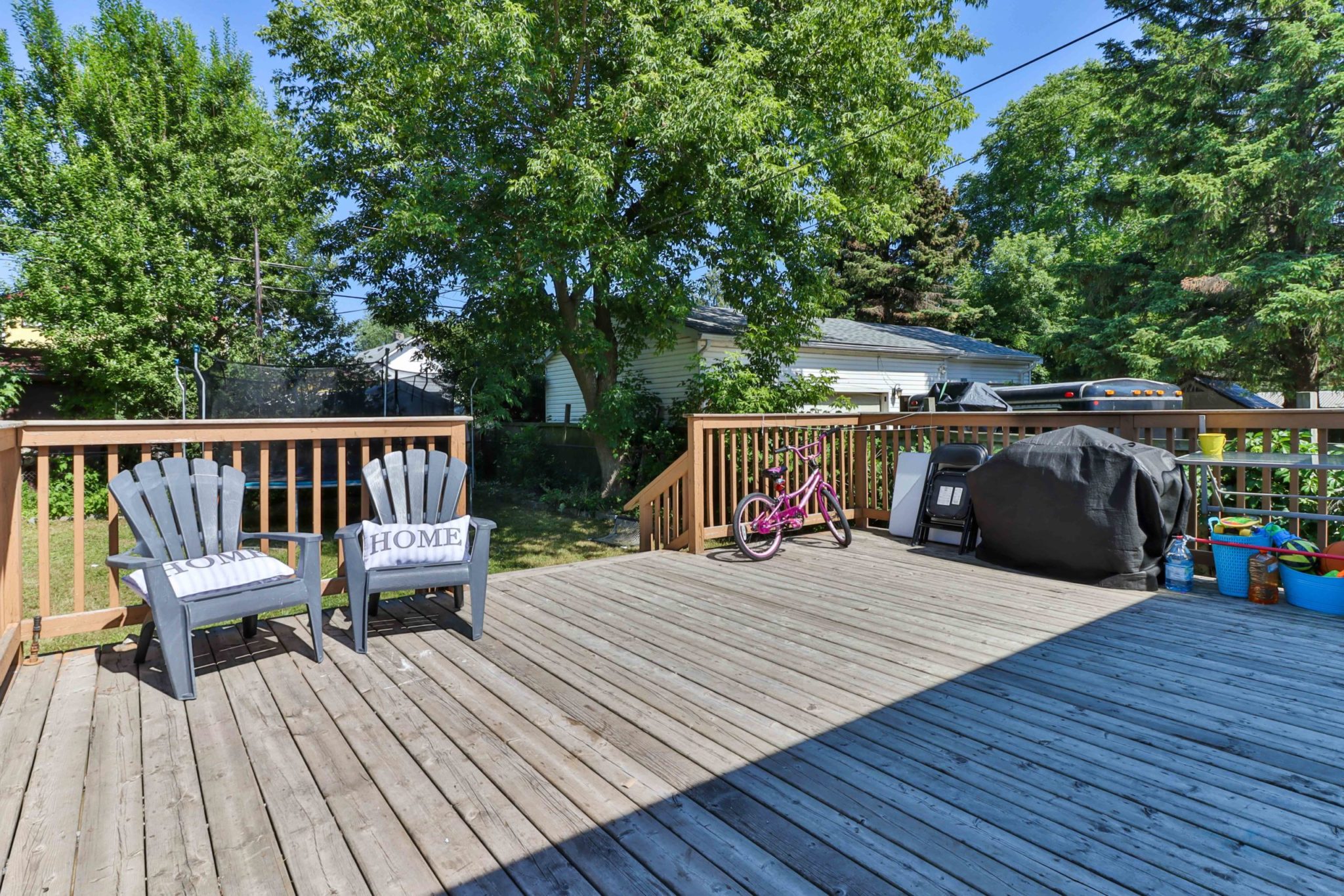 There's enough room for 15-20 people, along with several pieces of patio furniture and a large grill.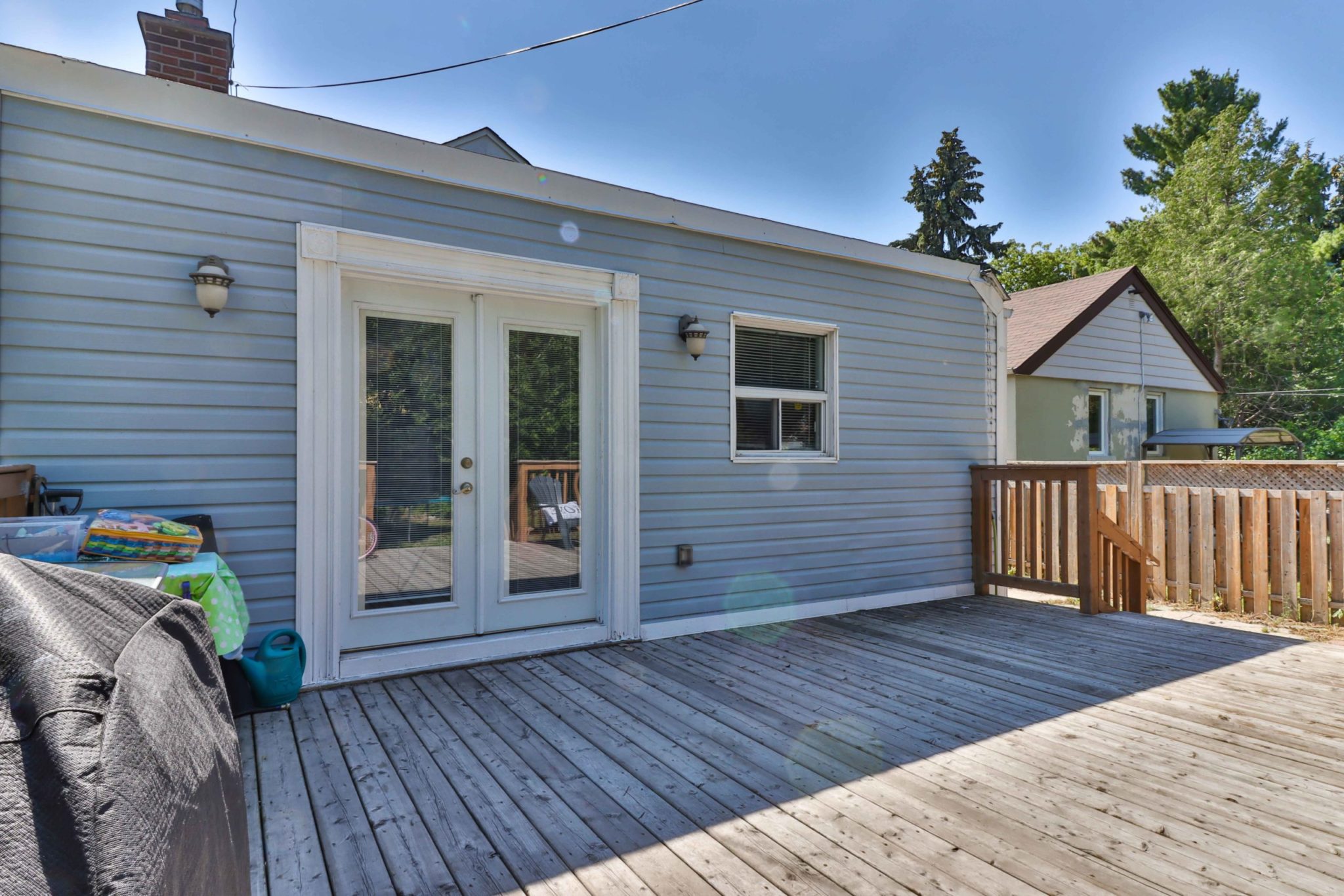 Beyond the deck is the backyard, which is more like a parkette.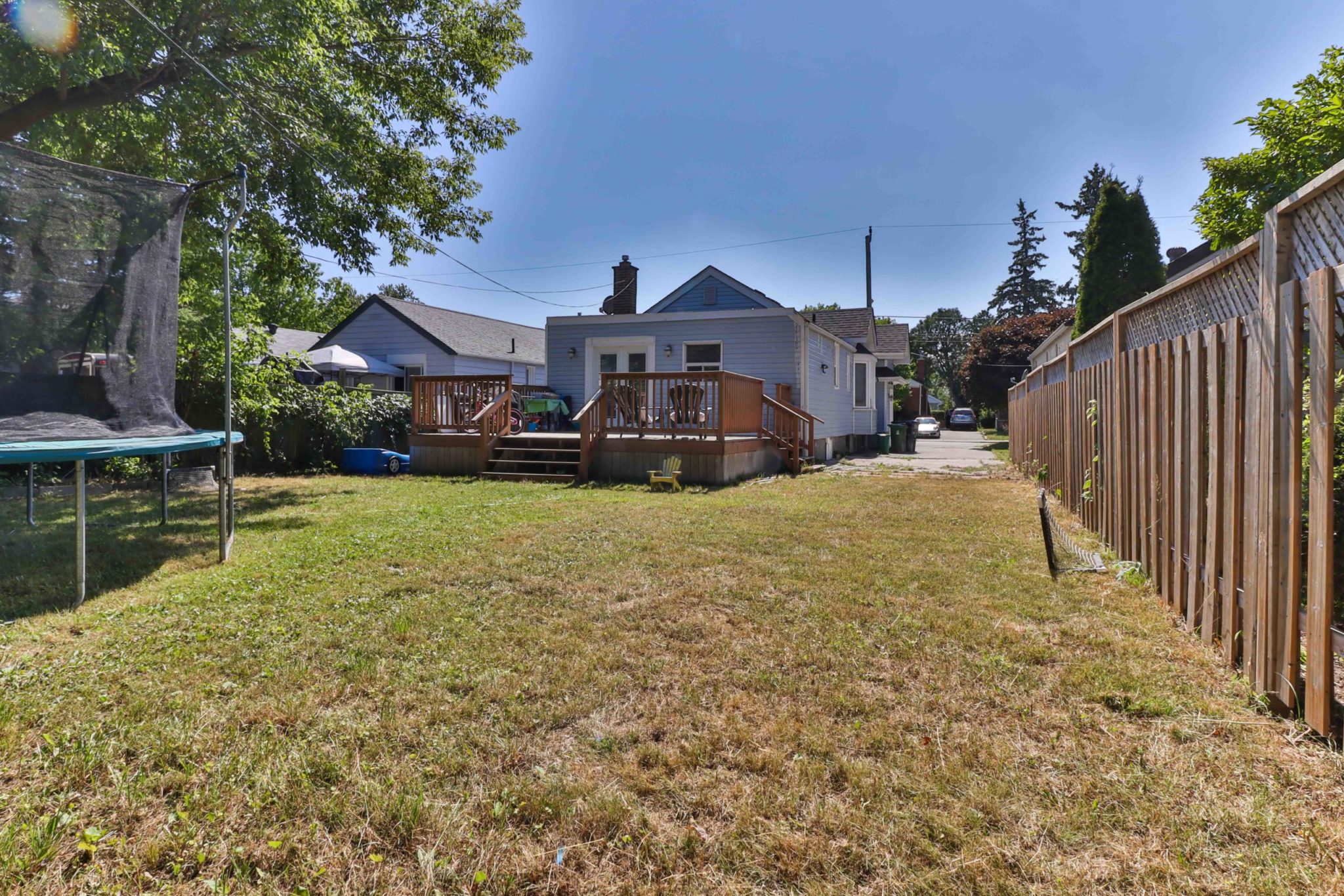 Adults can also plant a garden or enjoy cold drinks under one of several shady trees.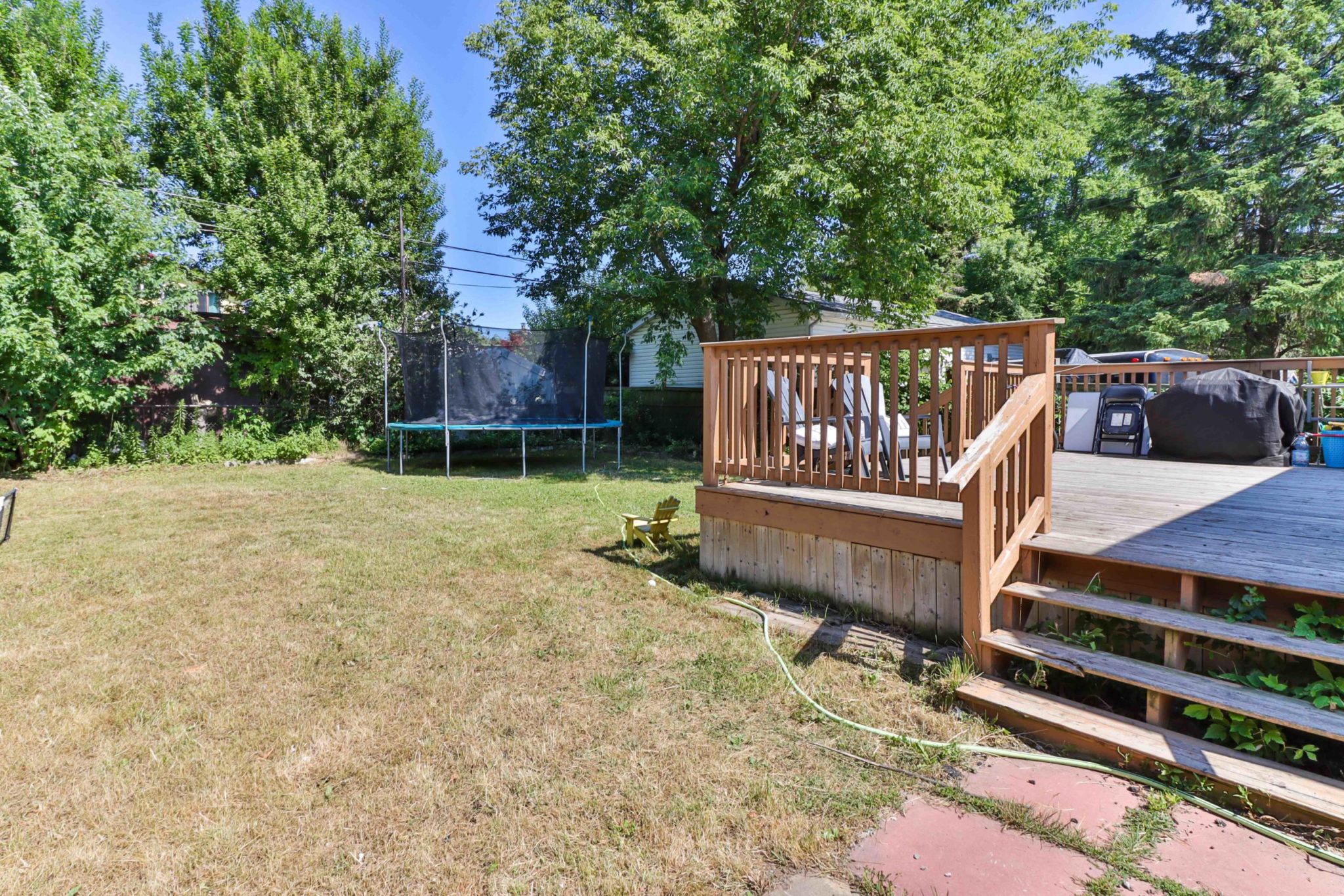 Sports, celebrations, a garden and playground—this backyard offers families endless occasions for fun and socializing.
117 Phillip Ave – Floor Plans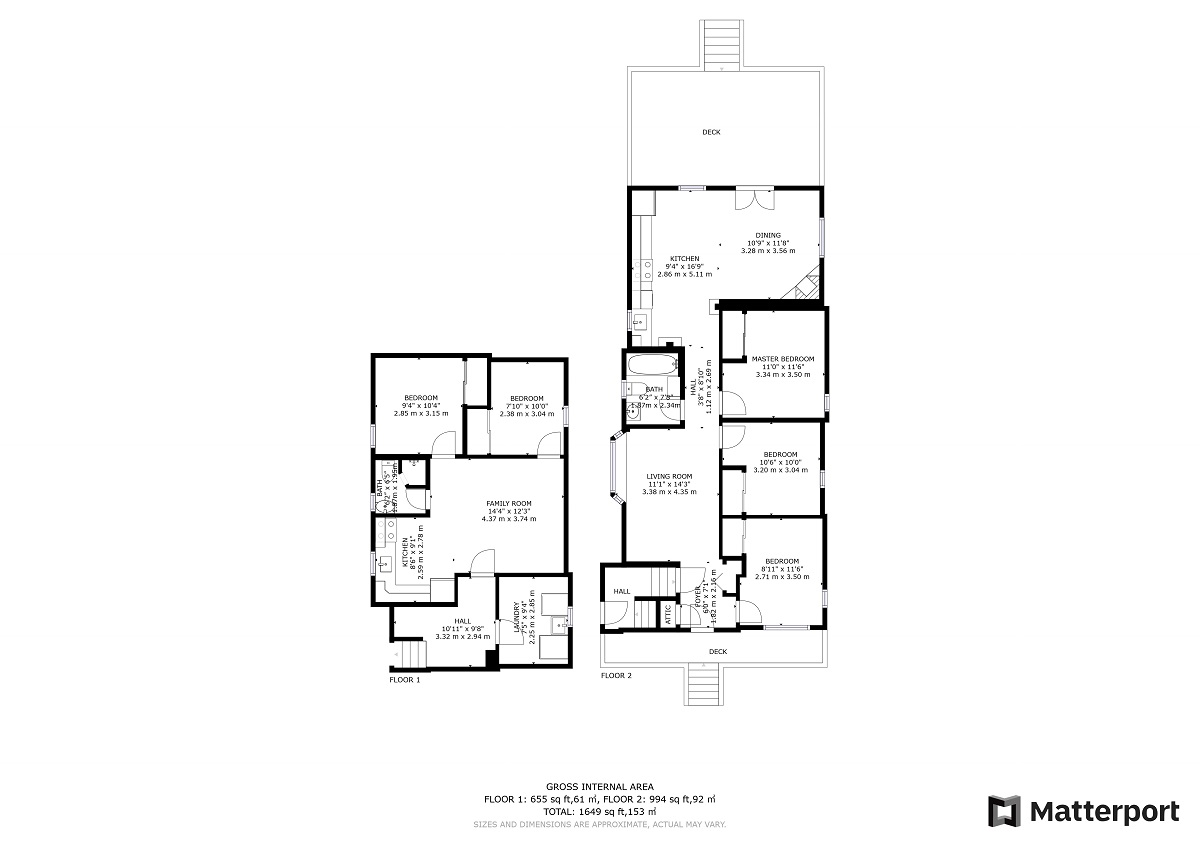 About Birchcliffe-Cliffside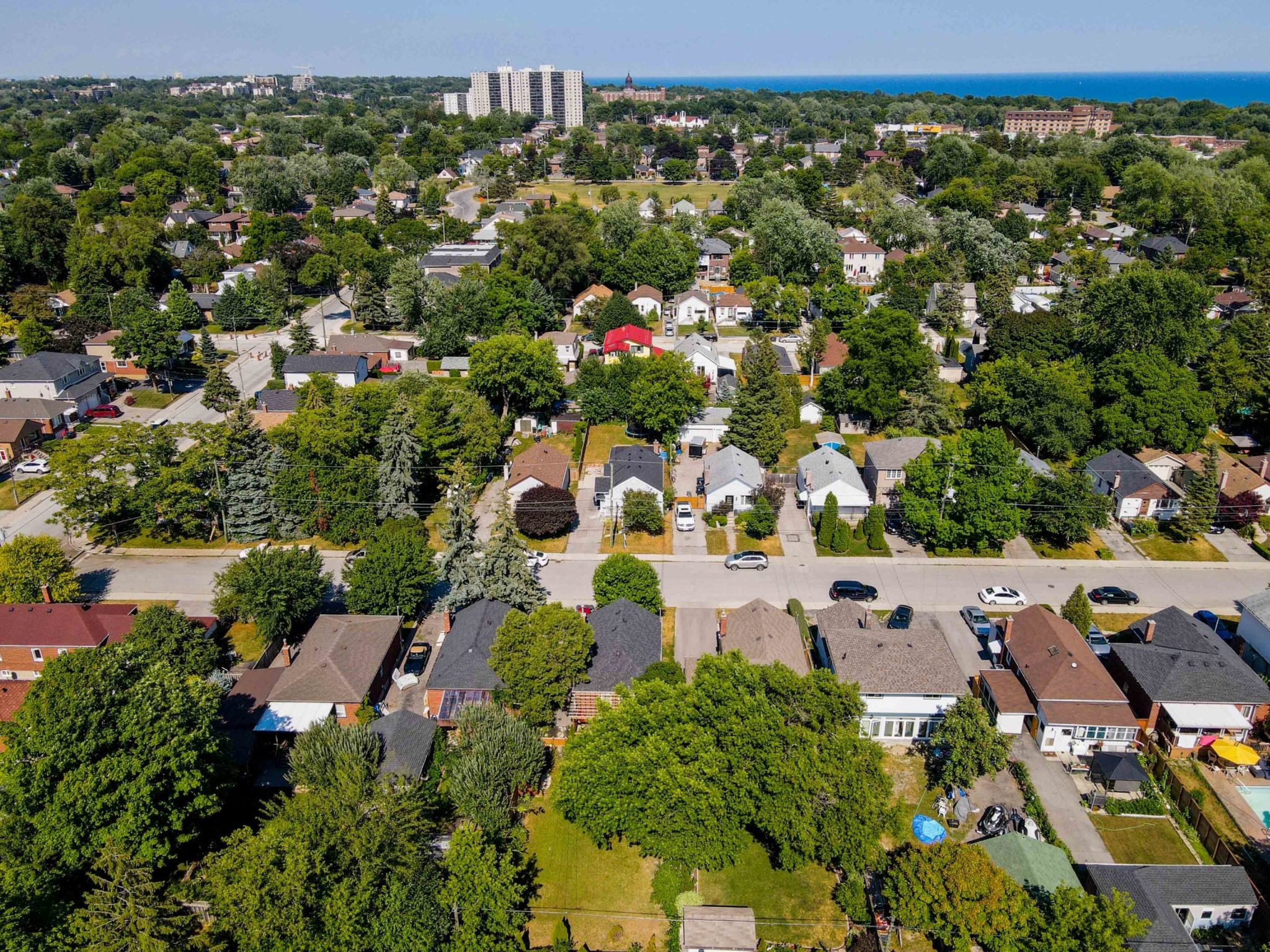 According to a recent article in the Toronto Star, Scarborough's Birchcliffe-Cliffside neighbourhood is booming.
The article declares:
You have a good mixture of new people moving in, but you still have a lot of original owners who have been in their home for 40 or 50 years…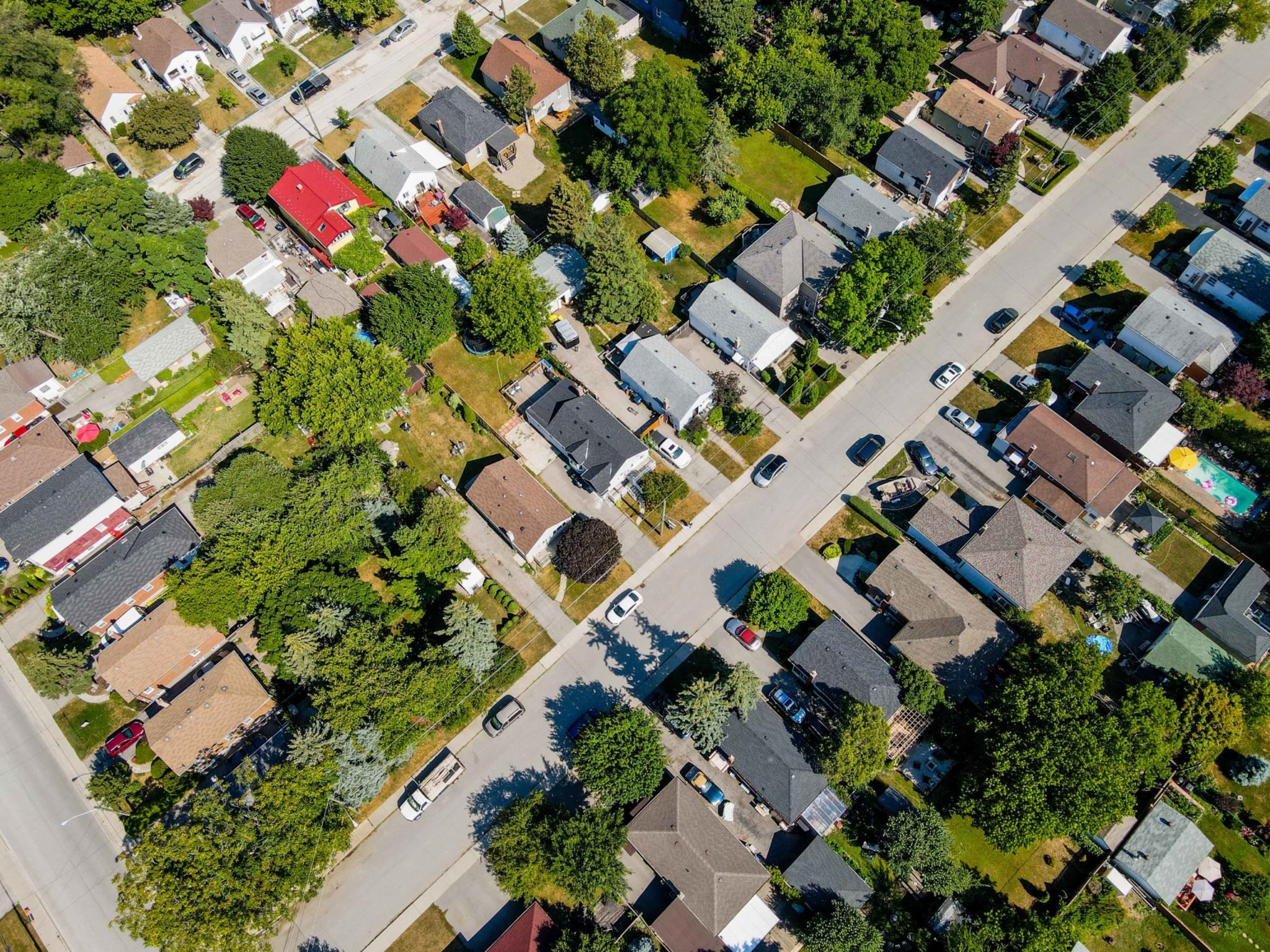 The article goes on to say:
There are generations of families living here. People move here and stay… And their kids, whether they move away, they end up coming back and settling down…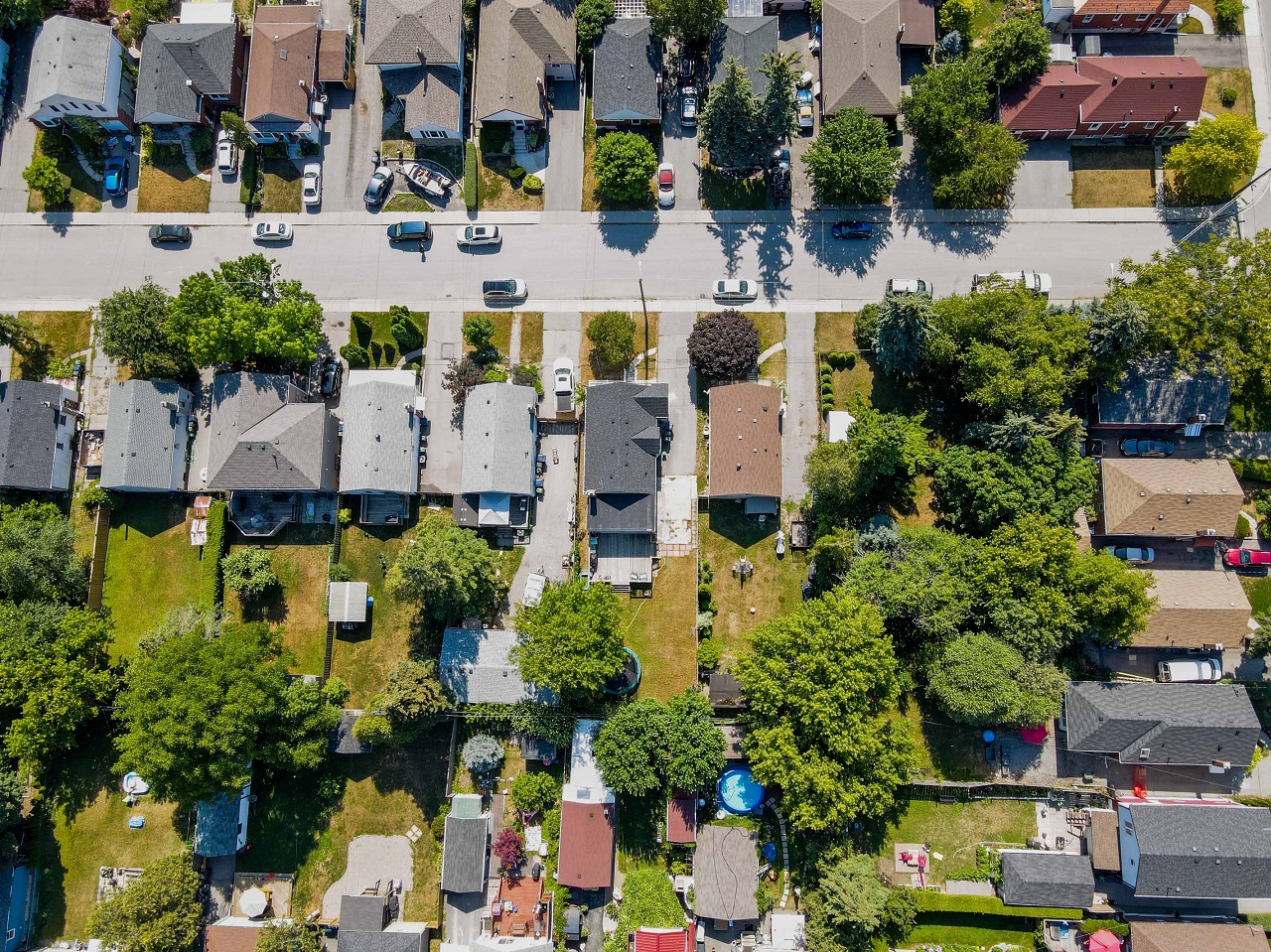 Here's what makes it so special…
Other Location Highlights:
The WOW Factor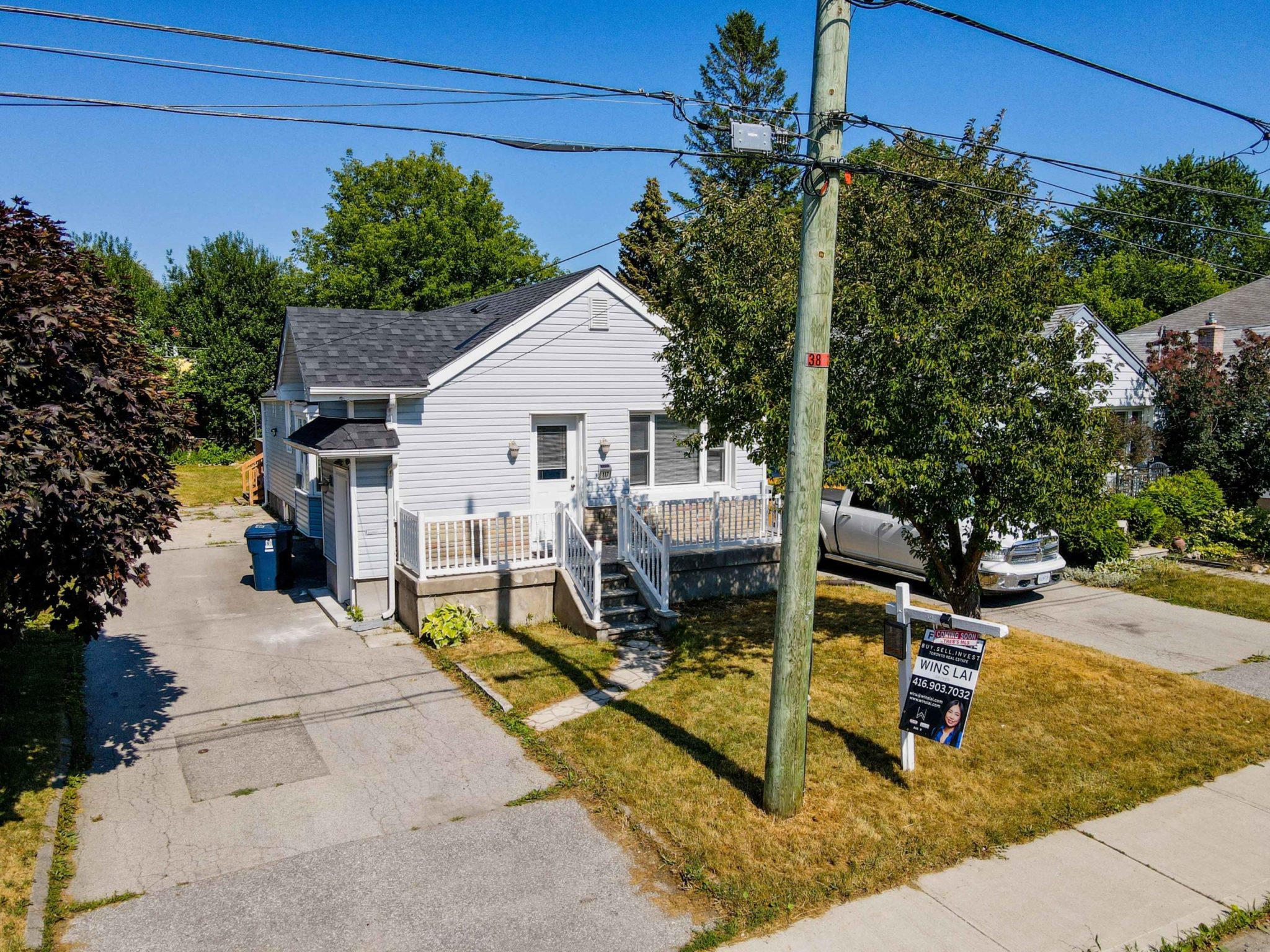 117 Phillip Ave has the classic front porch, the massive backyard for kids to run around in, and the huge multi-car driveway.
The bungalow boasts 3 above-grade and 2-below grade bedrooms, along with dual kitchens, dual living and dining areas, and dual bathrooms—all fully renovated.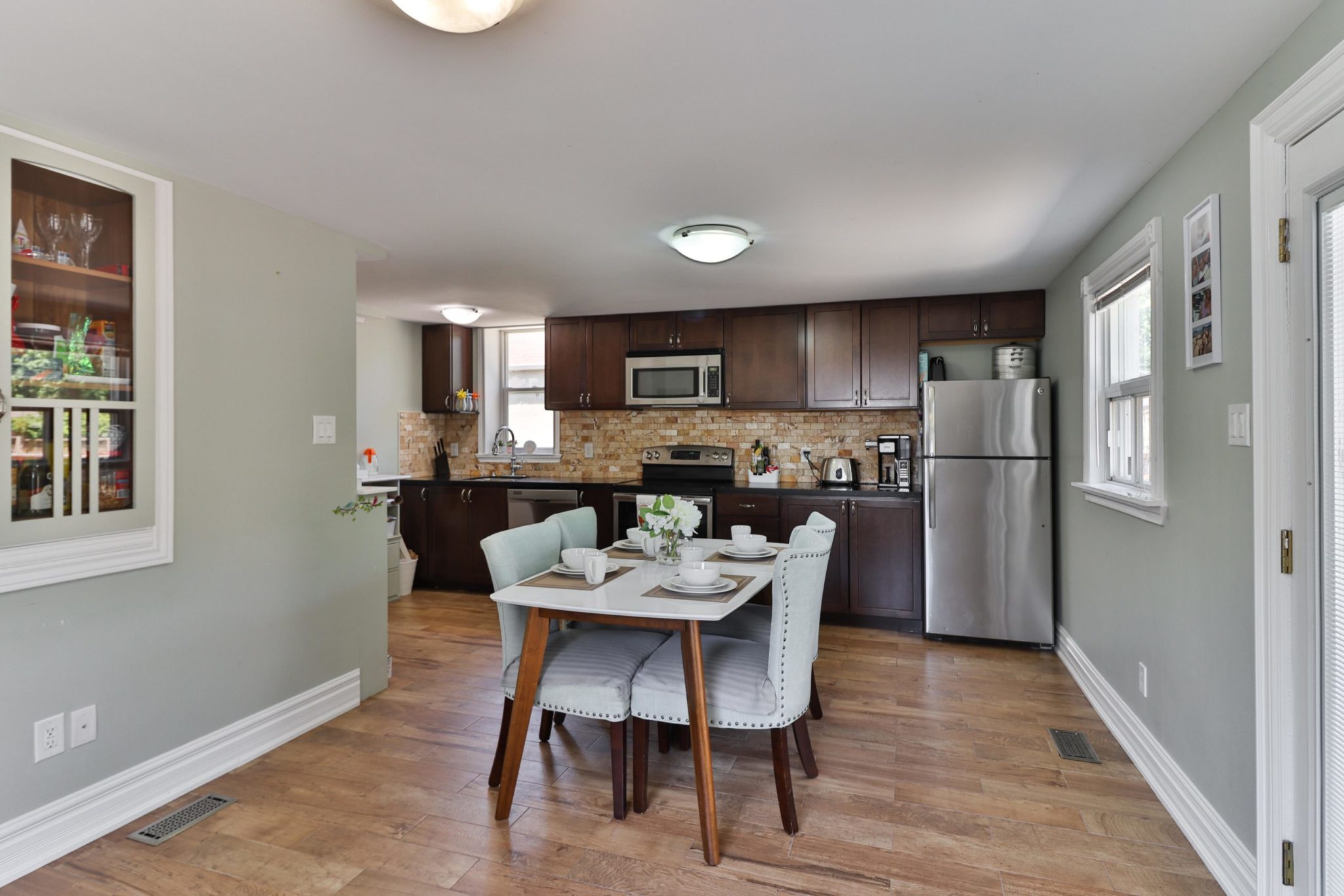 Buyers also have the option of renting out their basement and earning a steady income.
Finally, 117 Phillip Ave's Birchcliffe-Cliffside location is a dream come true for families.
Schools, parks, beaches, malls, restaurants and transit—everything is within reach!
Want to know more about 117 Phillip Ave? Take the 3D Virtual Tour or contact me below for details.
Wins Lai
Real Estate Broker
Living Realty Inc., Brokerage
m: 416.903.7032 p: 416.975.9889
f: 416.975.0220
a: 7 Hayden Street Toronto, M4Y 2P2
w: www.winslai.com e: [email protected]
*Top Producer (Yonge and Bloor Branch) – 2017, 2018, 2019