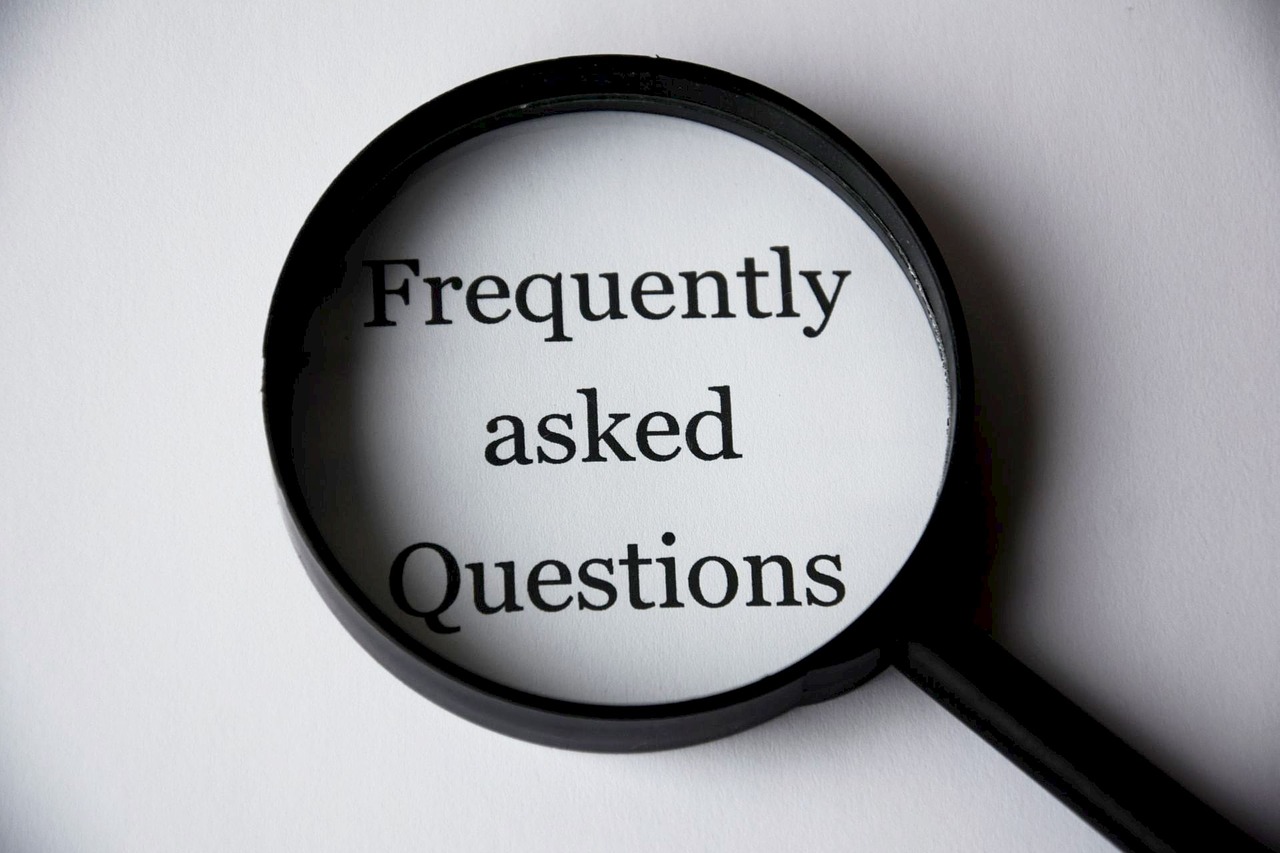 My Services FAQs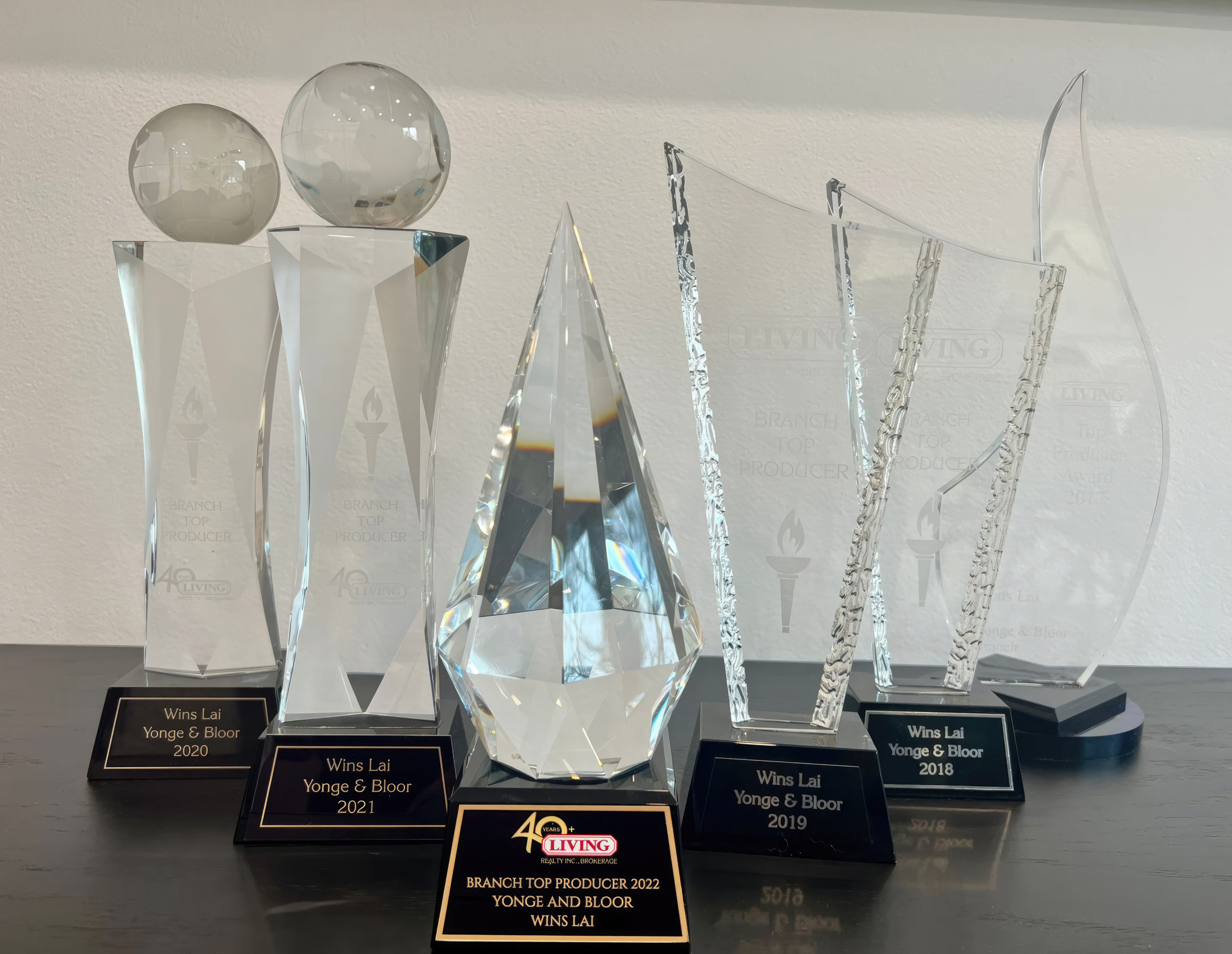 Why should I hire you?                                                                                                                             
Proven Experience: as a Top Producer 6 years running, I have the experience to get you the best deal possible on both buying and selling Toronto real estate
Amazing Results: I've helped clients buy their first homes, and sell their homes in days for over-asking price
Zero Pressure Approach: I answer every question, offer the best advice, and never pressure you to buy or sell
An Elite Network: I have a network of top lenders, lawyers, mortgage specialists, home inspectors and stagers to ensure that every deal is done right
Multilingual Speaker: I'm fluent in Mandarin and Cantonese, and since Canada is the

2nd most popular destination

for wealthy

Chinese immigrants, it gives my clients an advantage to be able to speak their language

5 Star Reviews: my

Google Reviews

speak for themselves, like this one:                                                                                                                
The best agent in Toronto hands down! Her level of attention, effort and knowledge was far above any other agent I've used in the past. Highest recommendations definitely!
What is a Top Producer?                                                                                                                           

A Top Producer is an agent who closes the most deals at their branch, like I did from 2017-2022.
Top Producers are known for their experience, professionalism, knowledge, communication skills and ability to negotiate.
What is your process?                                                                                                                               
My Process for Selling                                                                                                                                                                                                      
1. Initial Meeting: I answer your questions and discuss what needs to be done before listing your property
2. Draw Up Listing: we determine the listing price, occupancy dates and conditions then put your property on the market
3. Prepare Marketing Strategy: we create a marketing plan and advertising materials for your listing
4. Promote Your Listing: I submit your listing to my network of clients and agents, advertise it on social media and follow up with interested buyers
5. Negotiation: I bring you offers, and we negotiate their terms and prices
6. Closing the Sale: when you're satisfied with the price and conditions, we close the sale and you get paid                                                
My Process for Buying                                                                                                                                                                                                      
1. Initial Meeting: I review your finances, identify where you want to live, the type of property you want to buy, and offer suggestions
2. Property Viewings: we visit homes that meet your budget and location criteria
3. Making An Offer: once you find a property you like, we present an offer to the seller
4. Negotiation: I aggressively negotiate the price and terms of the offer till you're satisfied
5. Closing The Deal: we close the sale, transfer the funds and you take full ownership of the property
How will you market my property?                                                                                                         
My comprehensive marketing plan includes:
Featuring your property on prominent sites, including

The Star

,

Toronto Life

& more
Promoting your listing on

Juwai

, China's largest international property network
Running a sponsored ad for your listing on my

social media

Writing a

detailed blog

highlighting key property & location features
Posting videos of your listing to

YouTube

(the world's 2nd largest search engine)

Providing immersive virtual tours of your property on Matterport

Staging

your home in real life or virtually to make it more attractive

Mailing out letters & flyers to residences in your neighbourhood

Sending email campaigns to my list of over 5,000 subscribers

Following up & networking with other agents to promote your listing

Hosting virtual open houses & investor information sessions to find promising buyers

Displaying your property in the front window of our

Yonge & Bloor office

(Toronto's busiest intersection)
Do you offer help with mortgages?                                                                                                                                            
Yes!
I work with a team of mortgage specialists who can help you obtain your first mortgage or refinance your home.
We serve all home buyers, including immigrants, expats, returning Canadians, international students and temporary foreign workers!
Want to calculate your mortgage? Check out this free app!                                                                                                                                                
Do you offer home inspection services?                                                                                                           
Yes, I can recommend several qualified home inspectors.
Hiring a home inspector costs between $400-600, but it can save you thousands in repairs and helps during price negotiations.
Do you provide services outside of Toronto?                                                                                                                                
Yes, I serve the areas of Downtown and Midtown Toronto, as well as North York, Markham, Vaughan, Richmond Hill and the GTA.
I also help clients in other provinces relocate to the GTA.
Where is your office located?                                                                                                                                                                             
My office is located on 7 Hayden Street Toronto, ON M4Y 2P2 at the intersection of Yonge and Bloor.
Our hours of operation are 9 am to 9 pm Monday to Friday, and 9 am to 5 pm on weekends.
What is the name of your brokerage?                                                                                                                       
We specialize in residential, commercial and investment properties, and sell 60% more than our market share of new homes at 105% of the asking price.
How do I contact you?                                                                                                                                 
The best way to get in touch with me is through the contact form here.
You can also reach me via:
Cell: 416.903.7032
Office Phone: 416.975.9889
Email: [email protected]
Or follow me on Instagram & Facebook.
---
Commission FAQs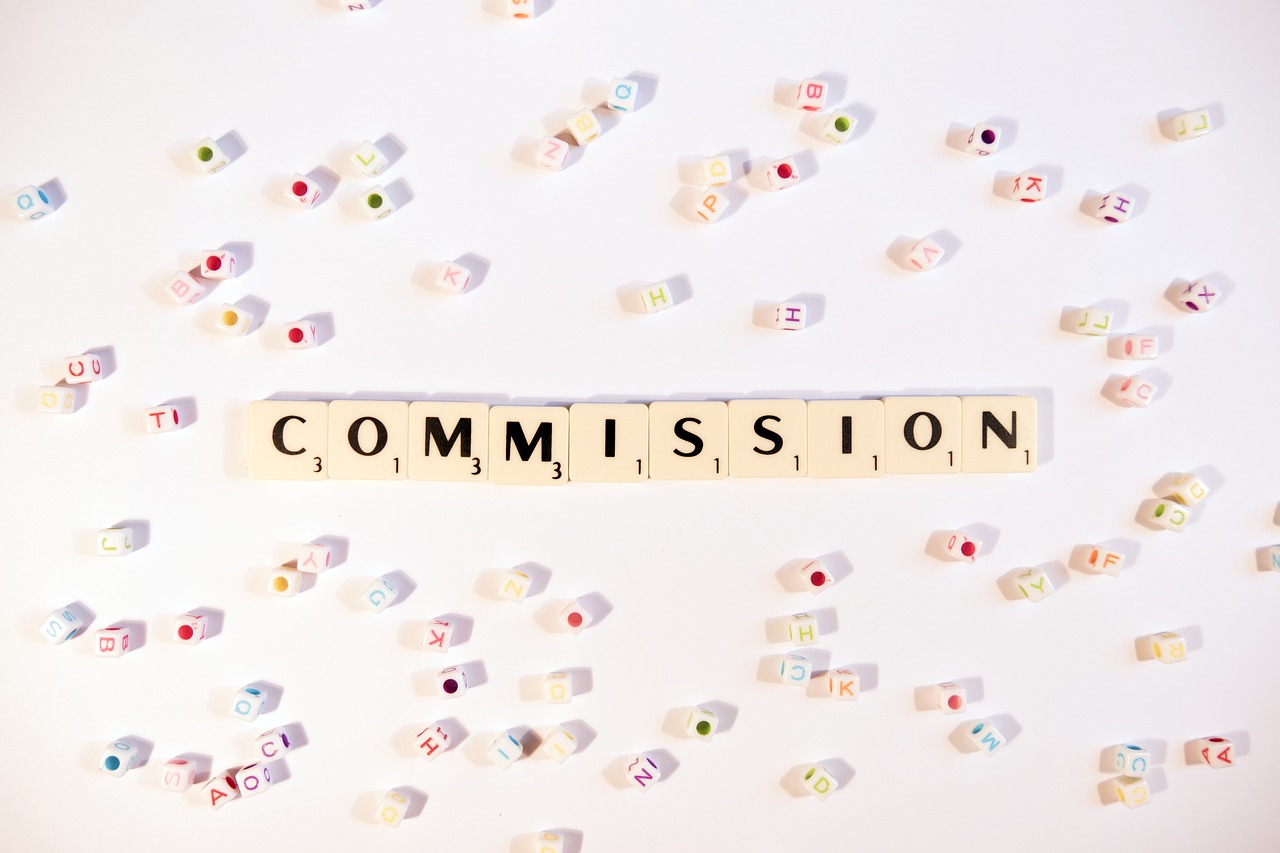 How do real estate commissions work?                                                                                                         
Real estate commissions are paid by the seller upon closing.
The seller's agent and co-operating brokerage each get 2.5% of the sale price for a total of 5% + HST.
When do I pay the commission?                                                                                                                                   
Commissions are paid upon closing the sale.
---
Buying FAQs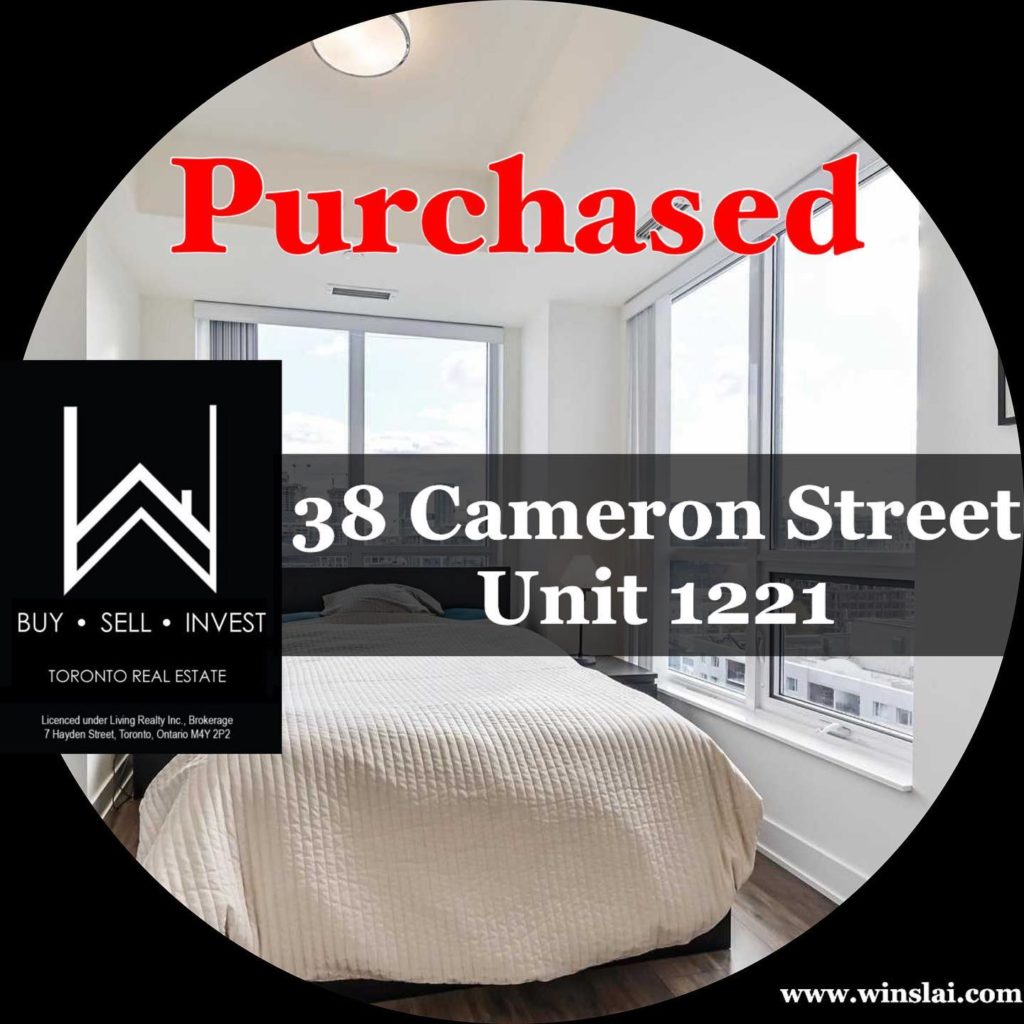 I'm thinking of buying my first home. Where do I start?                                                                                            
1. Get pre-approved for a mortgage and know your budget
2. Identify neighbourhoods you want to live in > narrow down your search to a specific area
3. Visit the neighbourhoods during different times to get a feel for the area
4. Make a needs vs wants list of your ideal home to further narrow down your search (eg. # of bedrooms)
5. Pick your top 5 listings, visit them all and see which home best meets your needs                                                                                           
For help on how to buy a home, check out these 8 pre-buying tips.
When is the best time to buy a home in Toronto?                                                                                                 
When you're financially ready

While prices are

still low

While there's less competition due to the 2-year

Foreign Buyer Ban

During a Buyer's Market when there's more inventory than competition
How much do I need for a down payment?
Down payment amounts depend on the price of your home.
Here's a simple example of how to calculate the down payment on a $700,000 home:
5% of purchase price on offer = $35,000

15% of purchase price due on closing = $105,000

Ontario Land Transfer Tax & Toronto Land Transfer Tax = $20,950

Lawyer Fees = $2,000

So the total down payment on a $700,000 home = $162,950
To calculate your down payment requirements, check out this handy (and free) app.
The app also helps you calculate land transfer taxes, closing costs, shows available rebates, finds the best mortgage rates, and is available in English, French, Spanish, Hindi and Chinese!
Do new homes come with a warranty?                                                                                                  
Yes, all new Ontario homes (including condos) are protected by Tarion's 7-year warranty.
To see what the warranty covers, check out this link.
What kind of Credit Score do I need to buy a home?
680 is the minimum Credit Score required to buy a home in Canada, while a Credit Score over 700 will give you the best mortgage rates.
To learn more about your credit score, including where to get your free credit report, check out this ultimate guide!
Should I sell my home before buying a new one?                                                                                                           
It depends on your situation.
Most people sell first and buy later because it affects their mortgage lending ability.
But if you plan on buying a pre-construction condo, it may be best to keep your home due to unforeseen delays.
How many homes should I visit before buying?                                                                                                    
There is no magic number, but I suggest no more than 5 showings per day to avoid confusion.
What should I look for in an investment property?                                                                                                      
Maintenance Fees: condo owners should factor in monthly maintenance fees

Cash Flow: make sure you have a positive net cash flow after all expenses

Location: certain places attract certain tenants (eg. a neighbourhood near a university will attract students)

Crime Rates: check out the Toronto Police Service's

Public Safety Data Portal

for various neighbourhood stats

Local Economy: better jobs attract better tenants. For a map of Toronto neighbourhoods by employment concentration, check out

this link



Amenities: some perks are hard to pass up (eg. a condo that

offers daycare

is very appealing to young parents)

Transit: proximity to transit is always a great selling point

Vacancy Rates: to charge higher rents, look for buildings and neighbourhoods with low vacancies

Ideal Tenants: know what you want in a tenant (eg. families, couples, young professionals)
---
International Buyer FAQs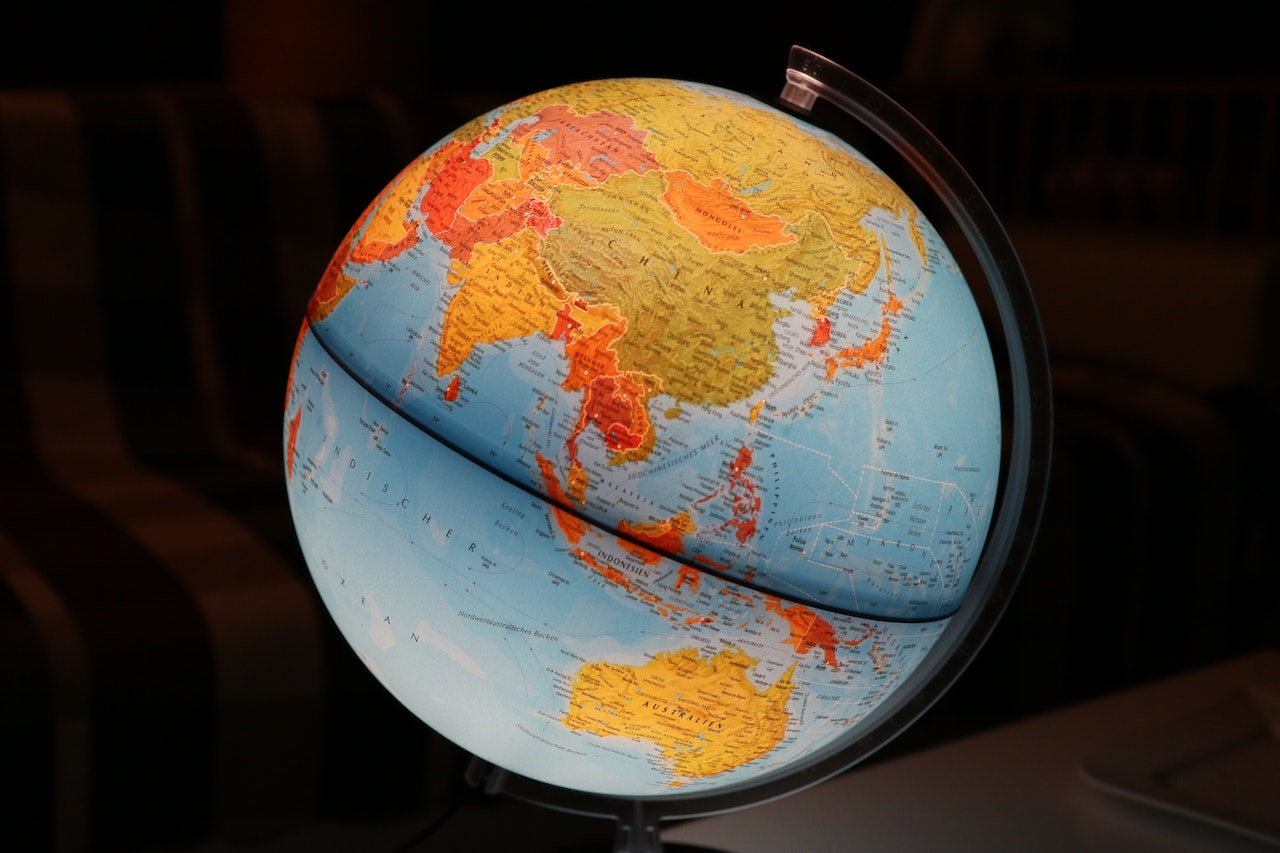 I live in another country/I'm not a Canadian citizen. Can you help me buy a home in Toronto?   
Of course!
In fact, I specialize in helping immigrants, expats, returning Canadians, international students and temporary foreign workers find a home in Toronto.
For more information, check out my International Buyers Guide.
Can anyone buy Toronto real estate, regardless of citizenship?   
No.
Canada recently imposed a 2-year ban on residential properties by anyone who is not a citizen or permanent resident.
Banned properties include houses and condos, but not vacant land or buildings with 4 or more units.
Are there exceptions to the ban?
Yes.
The following people are exempt from the ban:
Temporary foreign workers with a valid work permit

Accredited members of foreign missions in Canada

International students enrolled in an authorized institution

Refugee claimants and individuals fleeing international crises

Spouses and common-law partners of Canadian citizens and permanent residents
The ban doesn't apply to the following situations:
Buying vacant land

Buying property for the purpose of development

Renting property for the purpose of occupying it

Acquiring interest in a property due to divorce, separation, gift or death

Buying property outside a Census Agglomeration or Census Metropolitan Area
What are the down payment requirements for foreign home buyers?
People who are not Canadian citizens or permanent residents usually need to make a minimum down payment of 35%.
What is the Non-Resident Speculation Tax (NRST)?
All non-citizens and permanent residents must pay a 25% Non-Resident Speculation Tax (NRST) when buying a home in Ontario.
Are there exemptions to the NRST?
Yes.
Exemptions are available for the following individuals:
OINP nominees

Refugees and protected persons

Spouses of Canadian citizens, permanent residents, OINP nominees or protected persons
Is there an NRST rebate?
Yes.
Rebates are available for the following individuals:
Foreign nationals who become permanent residents within 4 years of buying property

International students

enrolled in an approved institution for 2 years after buying property

Temporary foreign workers with

a valid work permit employed 1 year full-time after purchase
For more information about the NRST, check out this link.
---
Selling FAQs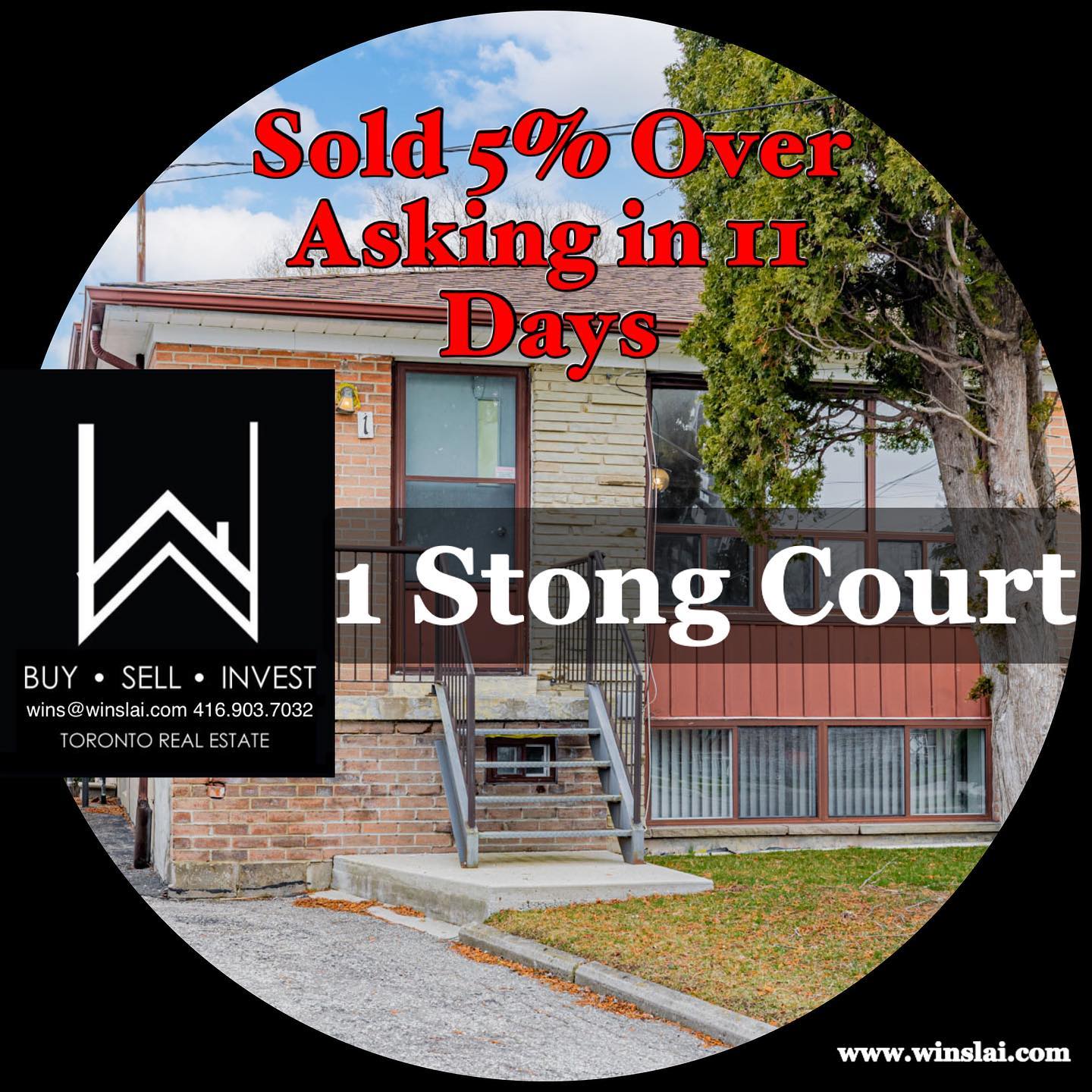 What is my home worth?                                                                                                                              
The value of your property depends on several factors, including:                                                                                                                            
Size

Age

Finishes

# of bedrooms & bathrooms

Exposure

Renovations

Location

Building amenities

Parking & locker availability

Finished or unfinished basement                                                                                                                                                                                     
While these are all important, the best way to determine the value of your property is through an in-person home evaluation.
When is the best time to sell my home?                                                                                                                                   
The best time to sell your home has historically been spring and early summer.
Another opportune time is during a Seller's Market when demand exceeds supply, leading to greater competition and higher prices.
According to the latest figures, Toronto is slowly heading toward a seller's market in 2023.
What steps should I take to prepare my home for sale?                                                                          
Have all

important documents

ready to answer buyer questions (eg. utility costs)

Get estimates on repairs & upgrades so you can factor them into the asking price

Make

essential renovations

(ie. don't over-renovate)
Clean & declutter your home to make it more attractive

Create curb appeal by touching up your home's exterior

Professionally stage your home so it

sells faster

& for more money
Hire a professional photographer to take high-quality images

Replace outdated equipment with energy-efficient versions to show savings

Talk to your realtor, who can advise you on doing all of the above and more

For more tips on how to get your home ready for sale, check out these 10 selling tips.
Do I need to hold open houses?                                                                                                                               
No. Qualified buyers often request private showings through a realtor instead of showing up for open houses.
Should I be present during home showings?                                                                                                      
No, because it prevents buyers from openly discussing your home with their realtor for fear of offending you, and makes it harder for them to visualize themselves living there.
Should I include furniture & appliances in the sale?                                                                                            
Furniture is usually not included in the purchase price of a home, while appliances, light fixtures and window coverings are.
Why shouldn't I use a discount agent to sell my home?                                                                                 
Discount agents work fast and in bulk.
That means they don't have the time to answer all your questions, vet every buyer, or negotiate the best deals.
They also lack the budget to properly photograph, stage and market your property so it can fetch a higher price.
Besides a real estate agent, who else do I need to sell my home?                                                                              
You'll also need a real estate lawyer.
Depending on your situation, you may need a home inspector, stager, electrician and home renovators, all of which I can recommend.
What gives you an edge over other real estate agents?                                                                                        
1. I can reach buyers others can't
Because I'm fluent in Mandarin and Cantonese, I can communicate with buyers from Hong Kong and China, who account for 71% of all foreign home purchases in Toronto.
They also spend 50% more on real estate than Toronto-born residents, so sellers like you stand to make more money.
2. I've built trust & credibility with the media
This includes CBC News, The Toronto Star, National Post, Global News, Breakfast Television and many more.
Being interviewed by prominent media outlets is one of the best ways to show my expertise and build trust with both buyers and sellers.
3. I have deep local knowledge of Toronto neighbourhoods
Besides property-related questions, buyers want to know all about their neighbourhood, including its schools, parks, restaurants, nightlife, transit and more.
Being able to answer these questions is crucial to selling your home.
As someone who lives in the heart of downtown Toronto, writes neighbourhood guides, creates videos, and explores what makes this city so great, I have the answers.
4. I've been a top producer 6 years in a row
Once or twice maybe good luck, but 6 times in a row shows I know how to buy, sell and negotiate the best deals for my clients.
5. I work for one of the best brokerages in Toronto
We have over 600 licensed agents and strong connections to buyers in Hong Kong and China, giving you access to a much larger pool of potential clients.
We also sell 25% more homes and at 17% higher prices compared to the average TRREB agent.
Finally, we specialize in helping immigrants, expats, returning Canadians, international students and temporary foreign workers find a home they love.
---
Pre-construction Condo FAQs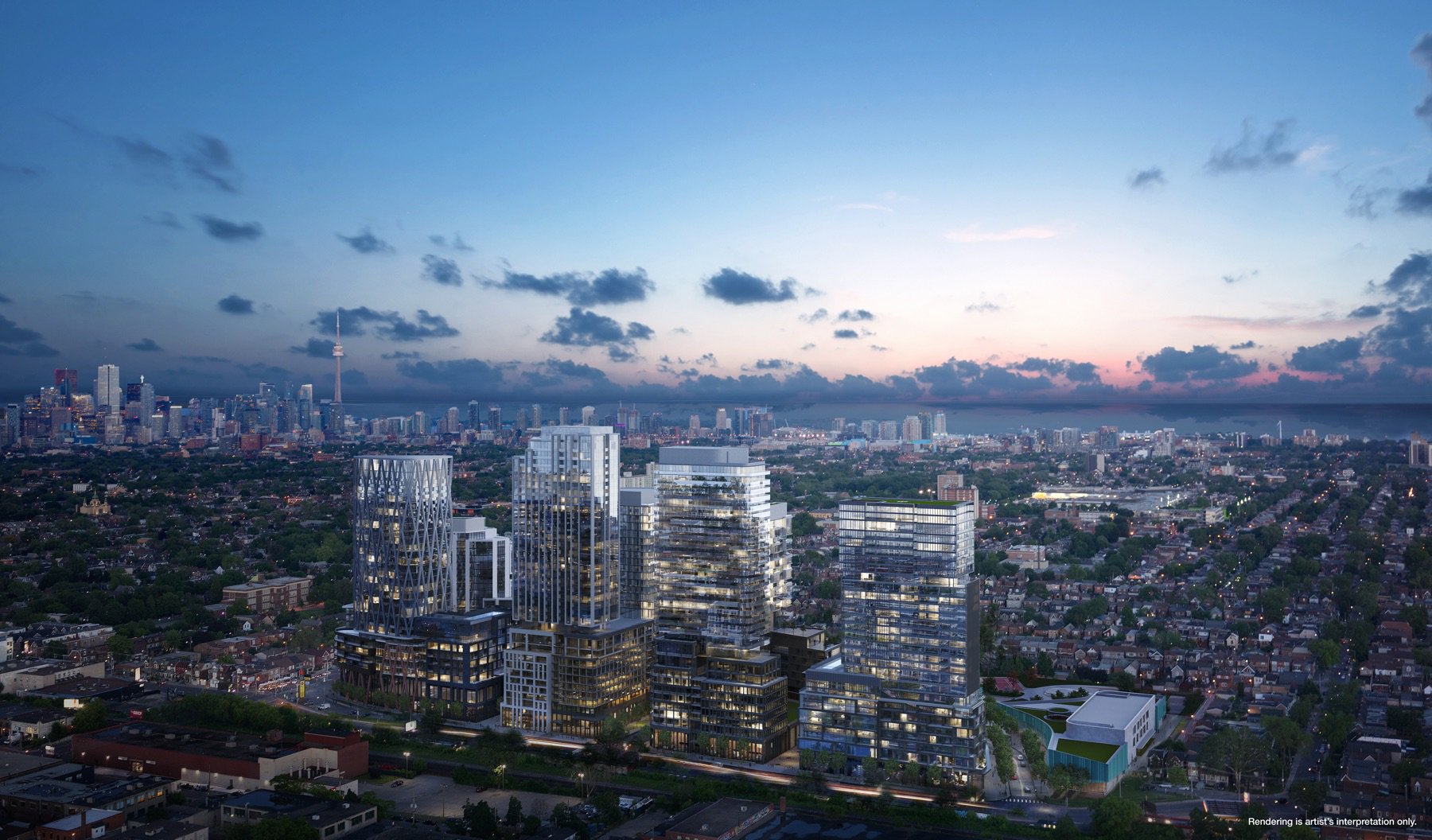 What is a pre-construction condo?                                                                                                        
Pre-construction condos are condos that haven't been built yet and are still in the planning and financing stages.
How long does it take for a pre-construction condo to be built?                                                     
Depending on the project's scale, it can take 3-5 years.
What are the advantages of buying a pre-construction condo?                                                        
Discounts & incentives for early investors

Ability to customize your unit (eg. colours & finishes)

Extended deposit structure

7-year new home warranty from Tarion


Access to the latest technology & amenities
What are the disadvantages of buying a pre-construction condo?                                                 
Construction delays and design changes

Condo reserve fund contribution

Higher down-payments compared to resale condos

HST and closing costs (eg. builder fees)


Maintenance fees usually rise in 2-3 years
---
Mortgage FAQs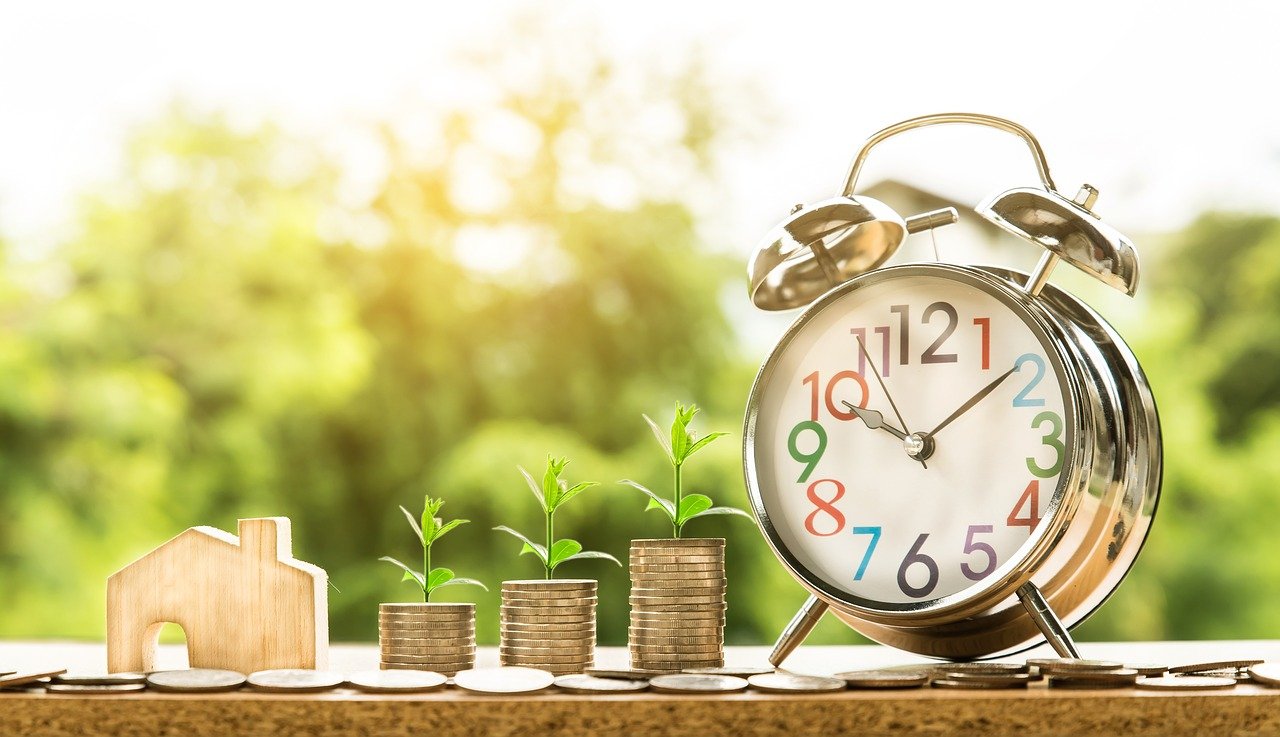 What is a mortgage stress test?                                                                                                                   
The stress test determines if potential homebuyers can afford their mortgages if interest rates suddenly rise.
As of 2023, all buyers must be approved at the Bank of Canada's qualifying rate of 5.25%, or their lender's rate + 2% (whichever is higher).
You'll also need to pass the stress test to refinance your home, change lenders or take out a home equity line of credit.
How much will my mortgage be?                                                                                                           
To calculate your mortgage, simply download this free app.
Why should I get pre-approved for a mortgage?                                                                                              
Being pre-approved shows you can actually afford to buy a home, gives you a clear idea of how much you can afford, and proves to the seller that you're a serious buyer.
---
Home Staging FAQs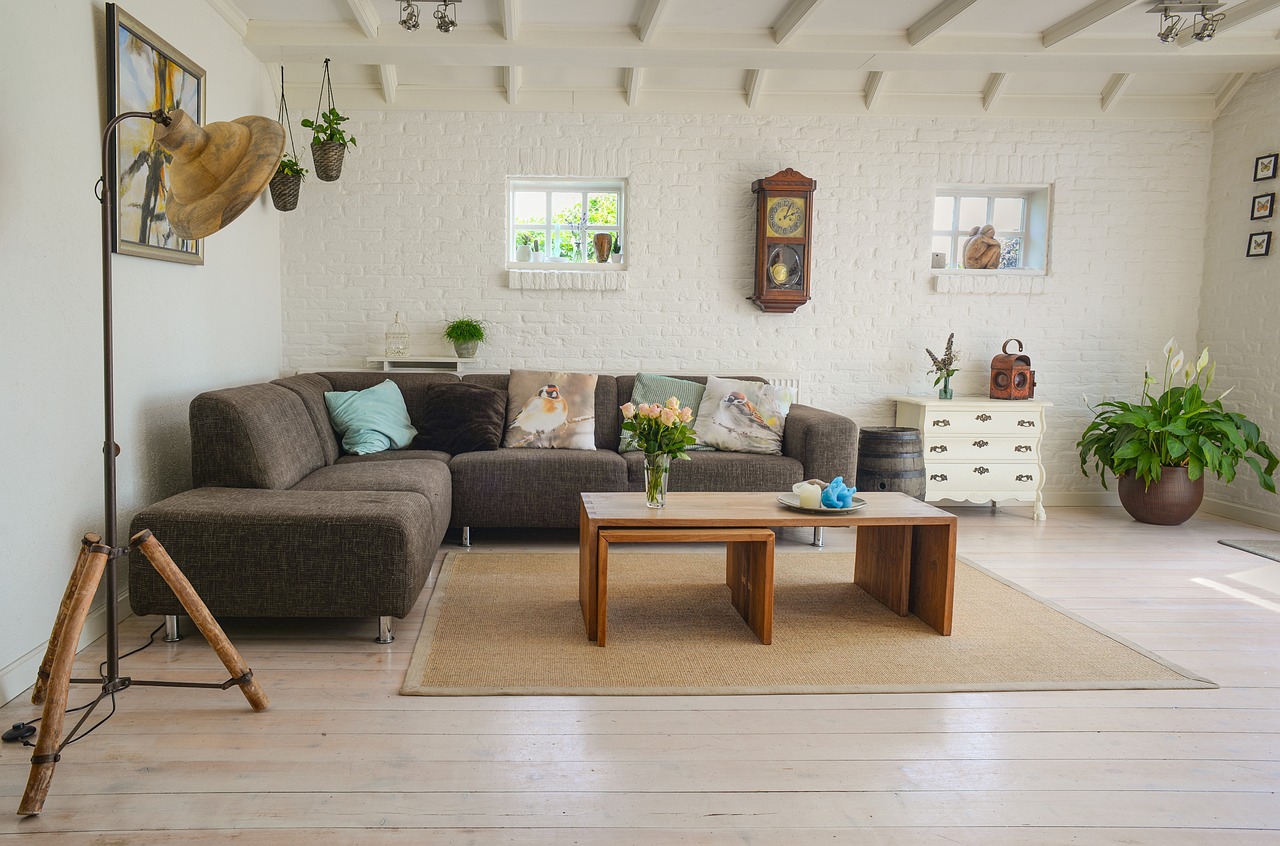 What is home staging?                                                                                                                             
Home staging is the process of making a property look more appealing in order to attract buyers.
It can involve cleaning and organizing your home, adding greenery and colour, improving lighting, making minor repairs, and more.
After a home is staged, it is often photographed, with the images being used to create marketing materials.
Home sellers can hire professionals to stage their property, or do it themselves.
What are the benefits of staging my home?                                                                                            
According to the Canadian Real Estate Association (CREA), staging your home can help it sell 50% faster and increase its value by 6-20%.
How much does it cost to stage my home?                                                                                            
Depending on the size of your home, it can cost $600-$800 per room plus a consultation fee of $250-$300.
Do I have to stage my entire home or only certain rooms?                                                                                  
Commonly staged rooms include the primary bedroom, kitchen and living and dining areas.
Should I stage my home myself or hire a pro?                                                                                     
Unless you're an interior designer, it's best to hire professionals.
Remember, staging your home increases its value and helps it sell faster, so it's well worth the money.
Do you offer staging services?
Yes, my network includes professional home stagers.
---
Probate & Estate Sales FAQs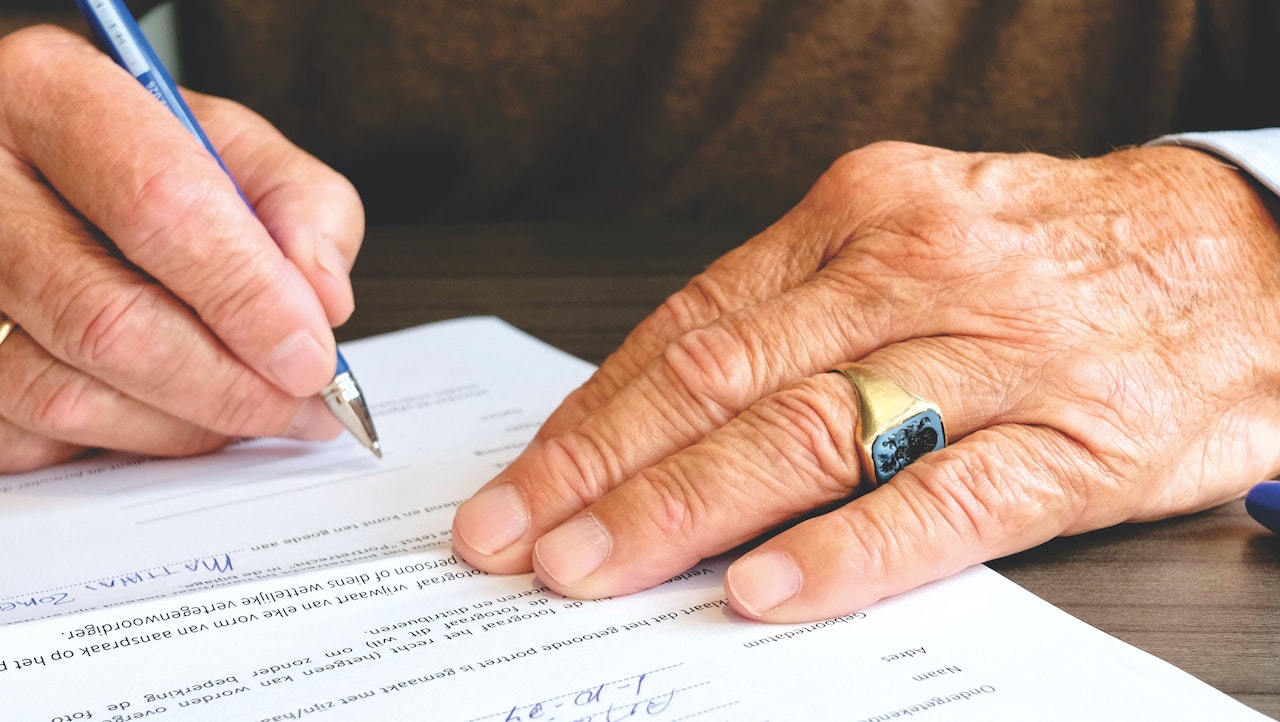 What is an estate sale? 
An estate sale is the sale of property (e.g. houses, furniture, cars) belonging to a recently deceased person.
What is probate? 
Probate is a legal process to confirm if a will is valid.
It's usually required when someone dies without a will (i.e. intestate).
For more information on estate sales and probate, check out this guide.
---
Taxes, Fees & Rebates FAQs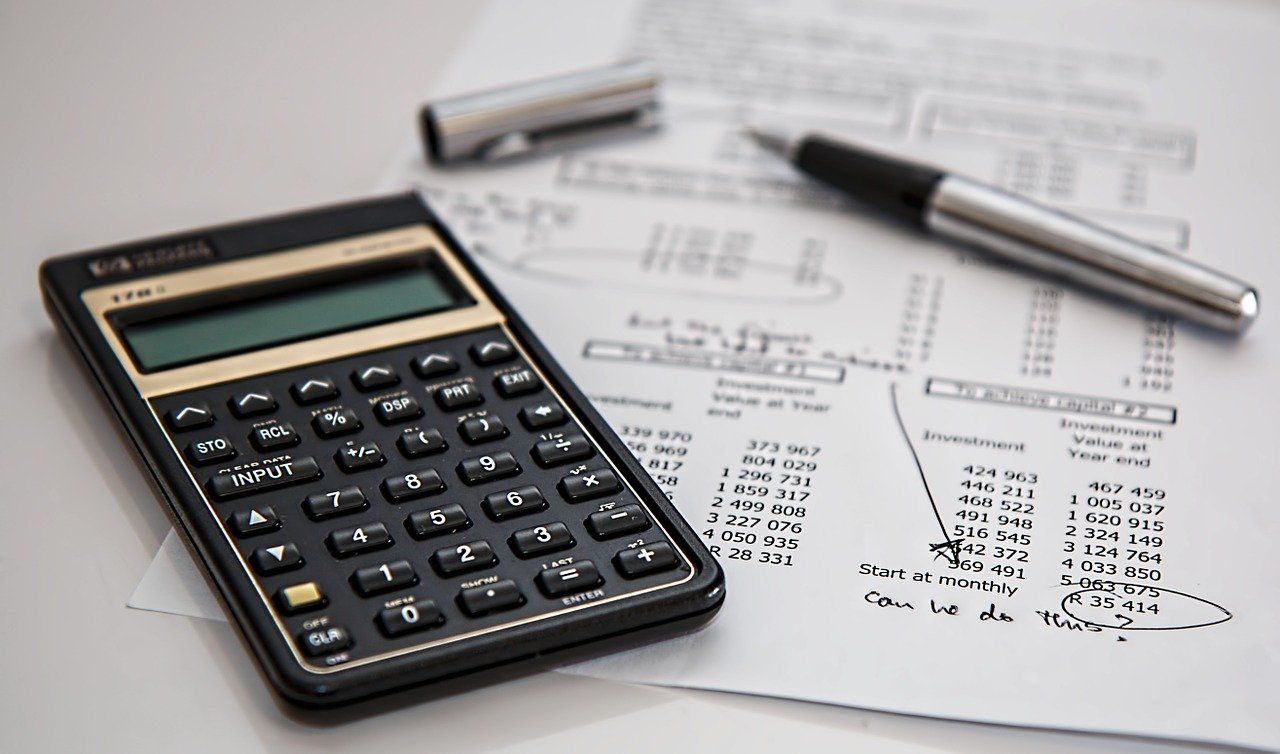 What fees and taxes do I have to pay when buying a home in Toronto?                                                                
Down Payment: 5% to 20% of the purchase price

Property Appraisal: $400 to $500

Home Inspection: $400 to $700

Legal Fees: $800 to $1500

Title Insurance: $200 to $500

Ontario Land Transfer Tax: depends on purchase price

Toronto Land Transfer Tax: depends on purchase price

Utility Connection Fees: varies
Tarion Warranty: up to $1,745
What fees and taxes do I have to pay when selling a home in Toronto?                                                   
Commission Fees: 4.5 to 5% of selling price + HST

Legal Fees: $500 to $1500

Mortgage Discharge Fee: $200 to $400

Bank Fees: $250 to $500

Moving Fees: $200 to $2000

Capital Gains Tax: varies

Title Insurance: $250

Closing Adjustments: varies (eg. unpaid utility bills)
Which fees and taxes do I have to pay when buying or selling pre-construction property?
Initial Deposit: $5000

Down Payment: 20% of purchase price (spread over almost 2 years)

HST: 13% of purchase price

Legal Fees: up to $2000

Assignment Fee: $750+

Development Charges: up to $60,000

Land Transfer Tax: $10,000+

Utility Connection Charges: varies

Tarion Enrolment Fee: $385 to $1500
What rebates or financial assistance are available to first-time homebuyers?                             
HST Rebate: up to $24,000

Home Buyers Tax Credit: up tp $10,000

First-Time Home Buyer Incentive: 5% or 10% of the purchase price
---
Have any questions not covered by my FAQs? Simply contact me below.
Wins Lai
Real Estate Broker
Living Realty Inc., Brokerage
m: 416.903.7032 p: 416.975.9889
f: 416.975.0220
a: 7 Hayden Street Toronto, M4Y 2P2
w: www.winslai.com e: [email protected]
*Top Producer (Yonge and Bloor Branch) — 2017-2022