384 Yonge Street – Building Details
Building Name: Aura at College Park
Address: 384 Yonge St – Unit 20, Toronto ON, M5G2K2
Neighbourhood: Yonge & Gerrard (Bay Street Corridor)
Developer: Canderel Stoneridge
Architect: Graziani + Corazza
Interior Designer: GCB Inside
Property Manager: Dash Property Management
Year Built: 2014
# of Storeys: 78
# of Residential Units: 985
Total Area: 257 sq. ft.
Retail Area: 128 sq. ft.
Price: $1,999 per month
Agent: Wins Lai, Living Realty Inc., Brokerage
About Aura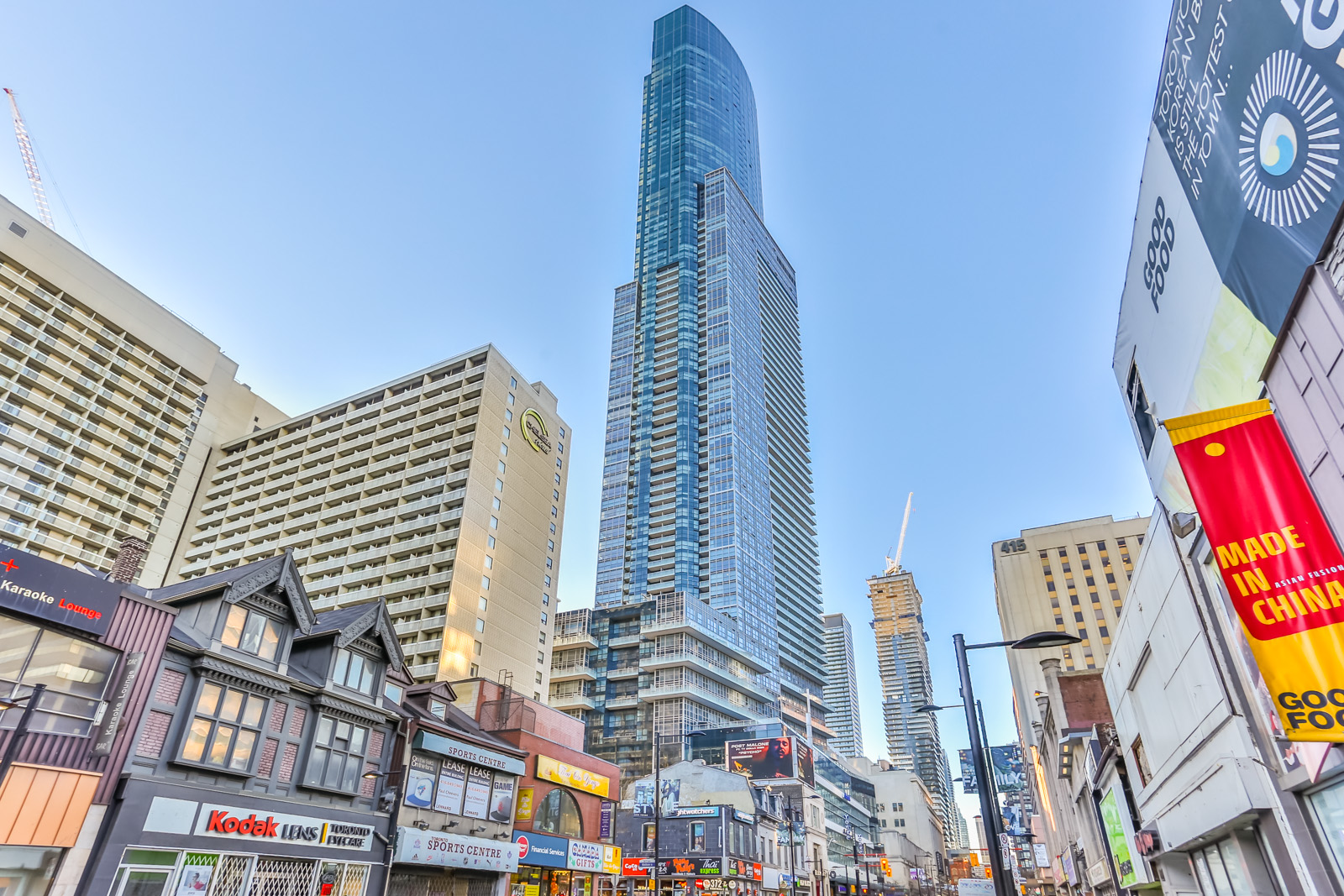 Located on 384 Yonge Street, Aura at College Park is Canada's tallest condominium. The building soars 78-storeys and is a vision of steel, glass and LED lights perched atop a granite podium.
Aura's upper floors are dedicated to residential units with suites ranging from 1-3 bedrooms. There's also 40,000 sq. ft. of amenity space including an exercise centre, rec room, sauna, and more.
The Shops At Aura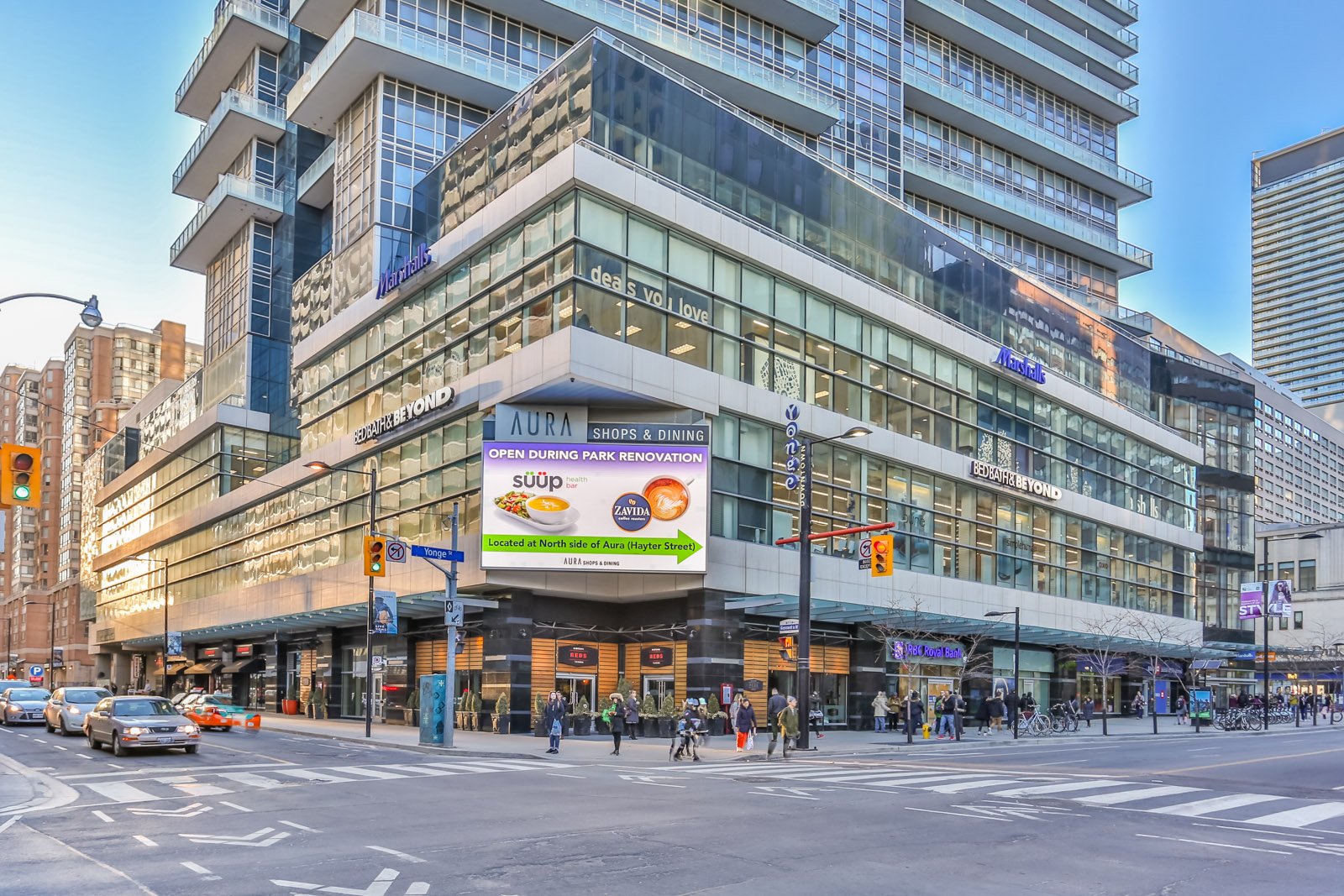 With over 150,000 sq. ft. of retail space, Aura is home to big brands like Marshalls, RBC, BMO, and Bed, Bath & Beyond.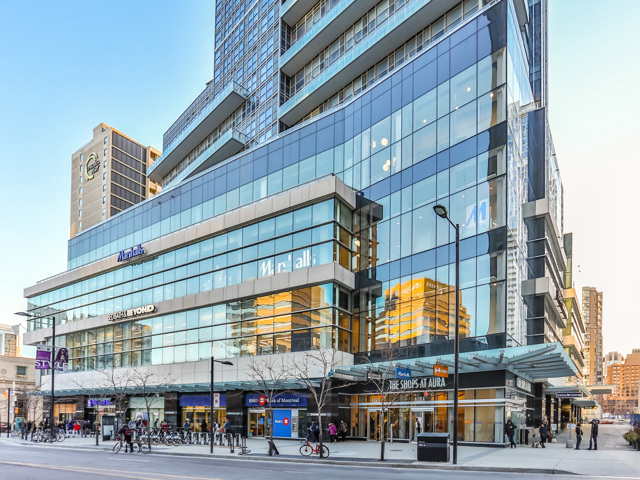 The exterior is sleek and stylish, with cascading walls of reflective glass. And because the sidewalks are extra-wide, it allows for plenty of bicycle and foot traffic.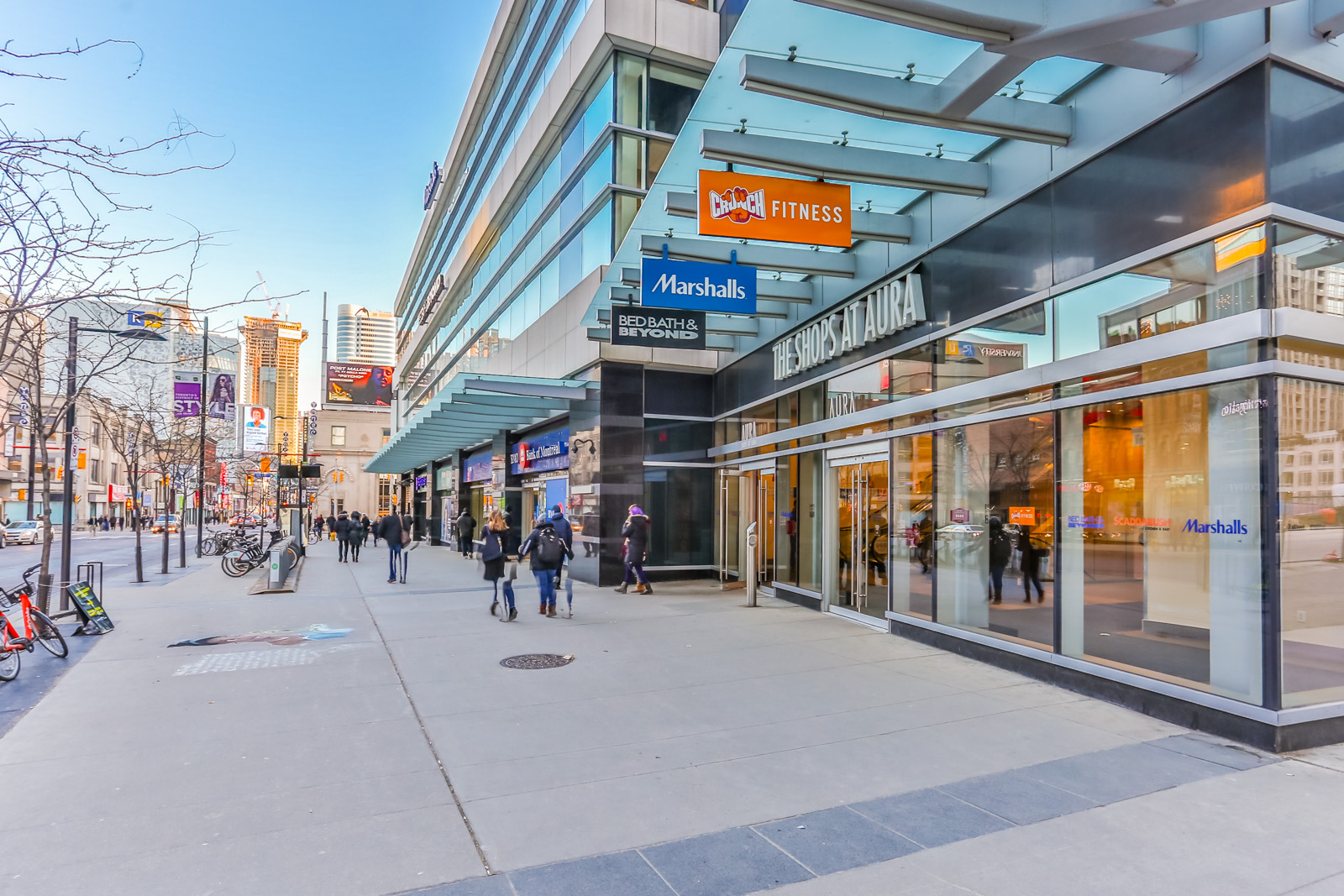 Aura's interior is no less stunning. Pot-lights, hanging artwork, and a soothing gray colour-scheme create the ideal shopping environment.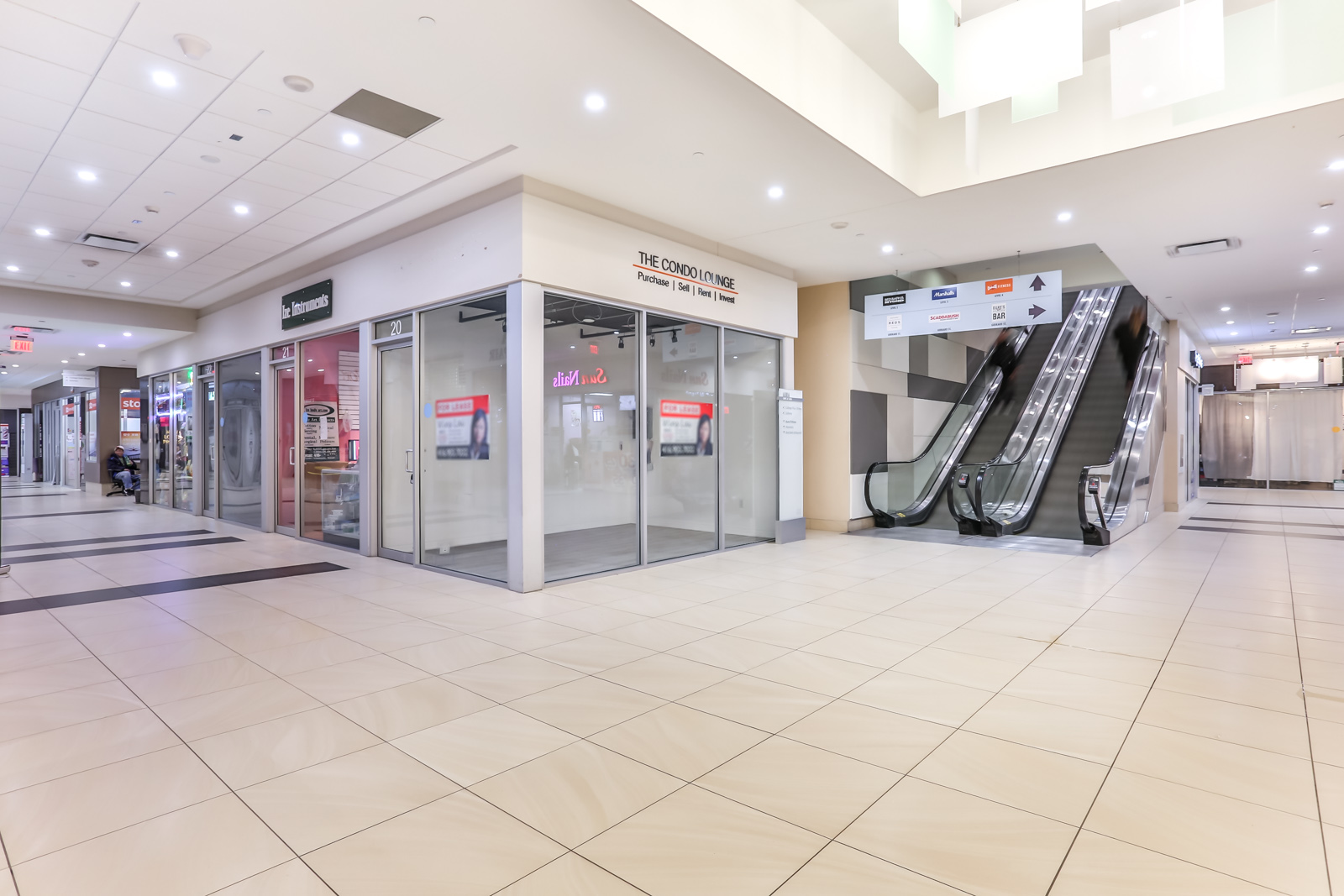 Of all the shops in Aura's retail podium, Unit 20 is the perfect place to start your new business (or open up a second location).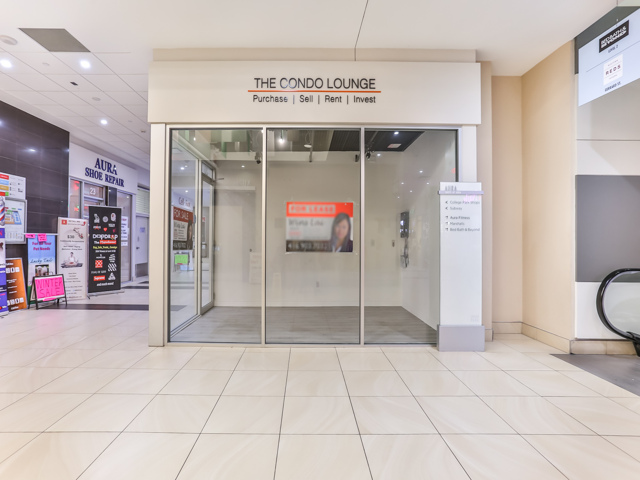 At 128 sq. ft., it has more than enough space for products, services, or an office.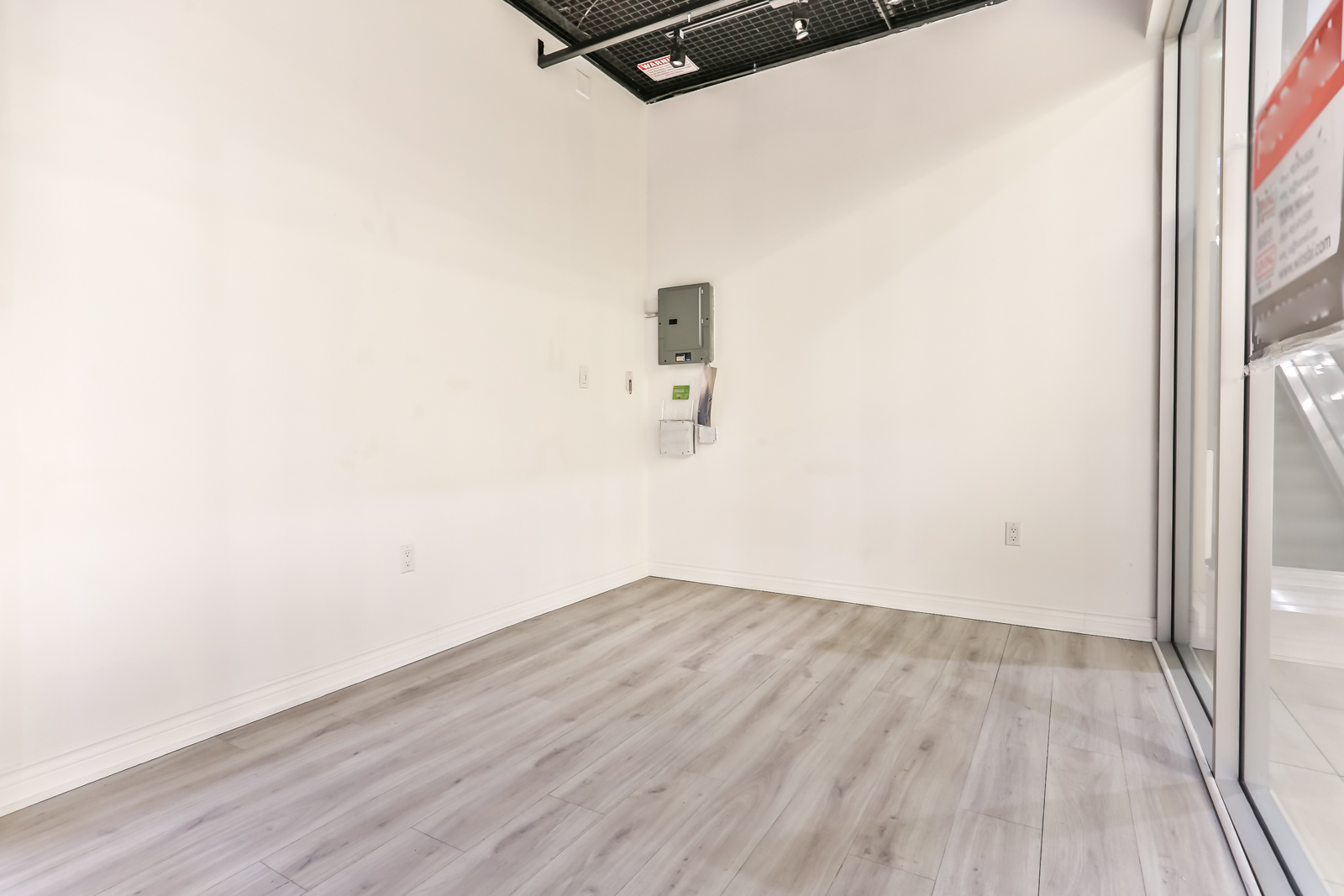 It's also in a prime spot, located closer to Elevator 5 and the residential entrance than any other unit.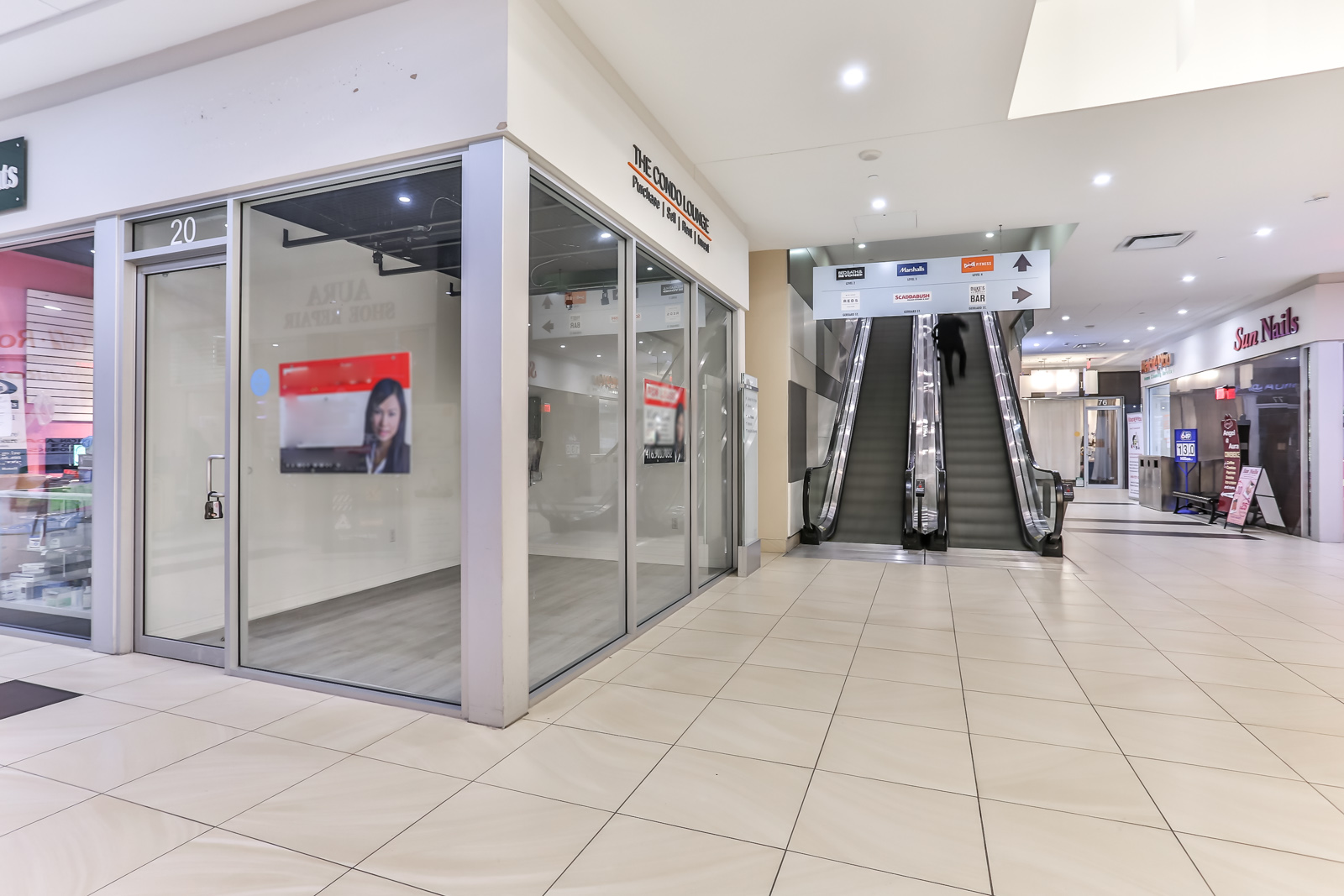 Another advantage is that it's only a few feet from the staircase. This puts Unit 20 at the intersection of Aura's retail podium, making it one of the first places customers see. It also means greater foot-traffic and exposure.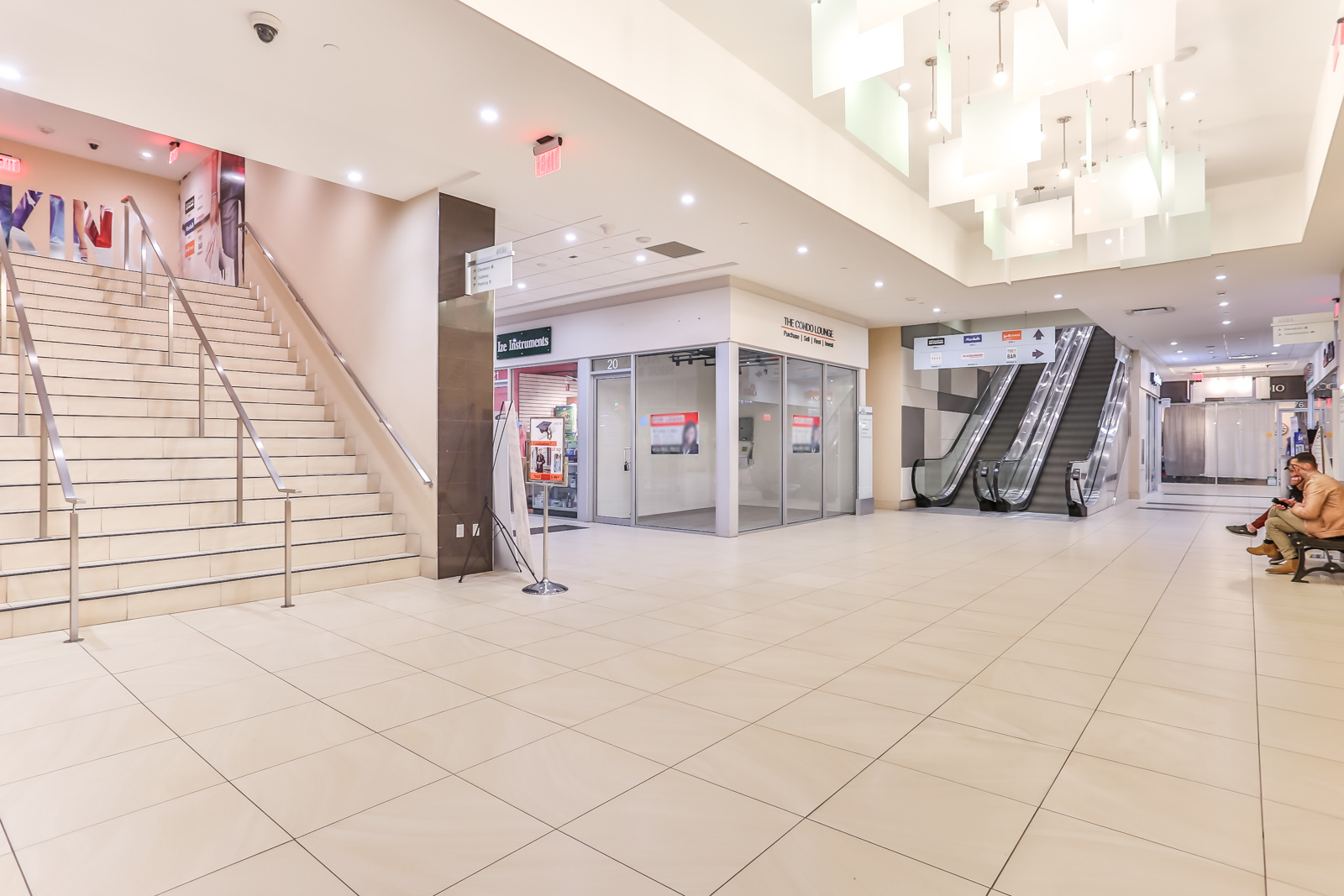 Finally, laminate floors, large glass windows, and bright lighting all make Unit 20 very inviting to customers.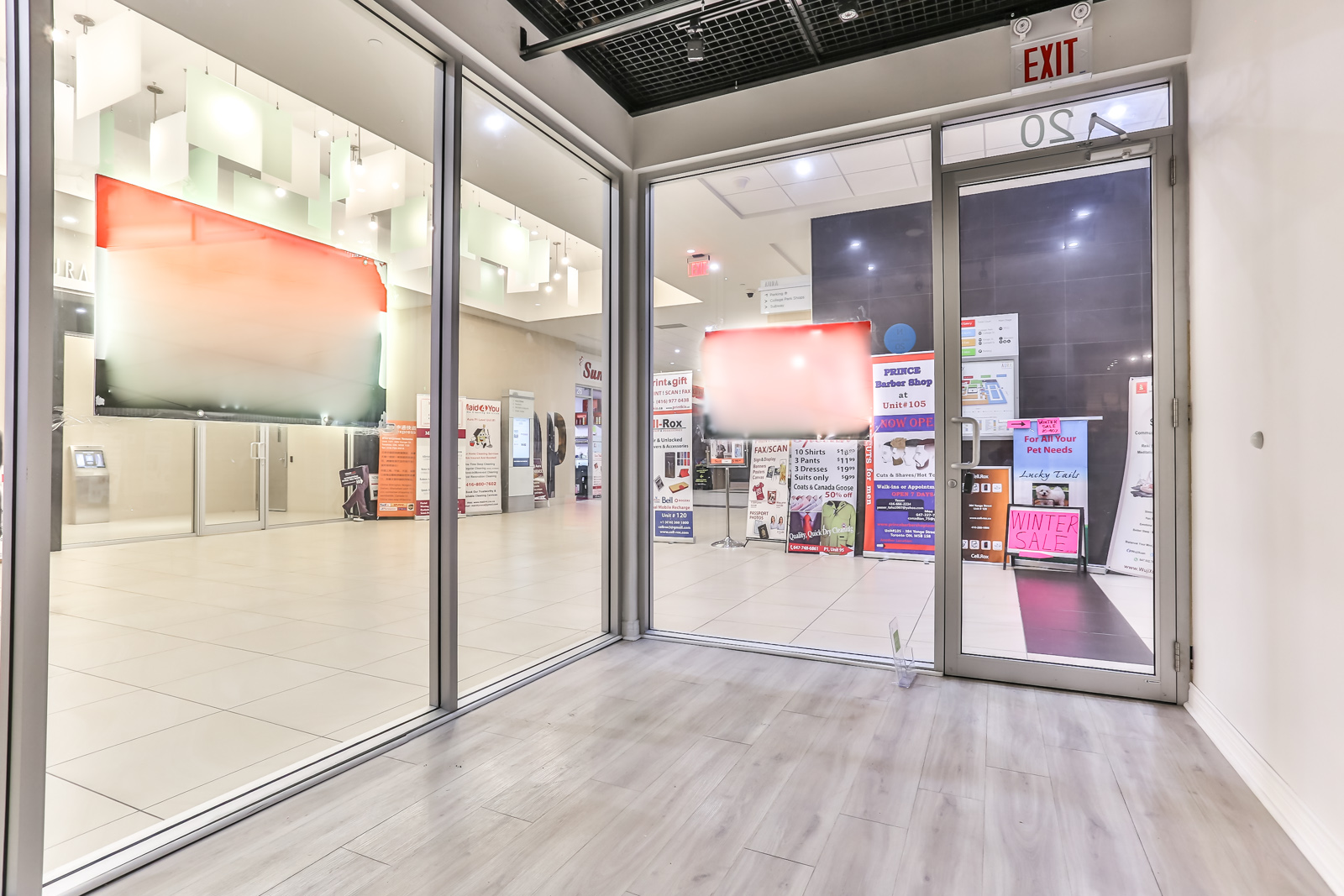 About Yonge & Gerrard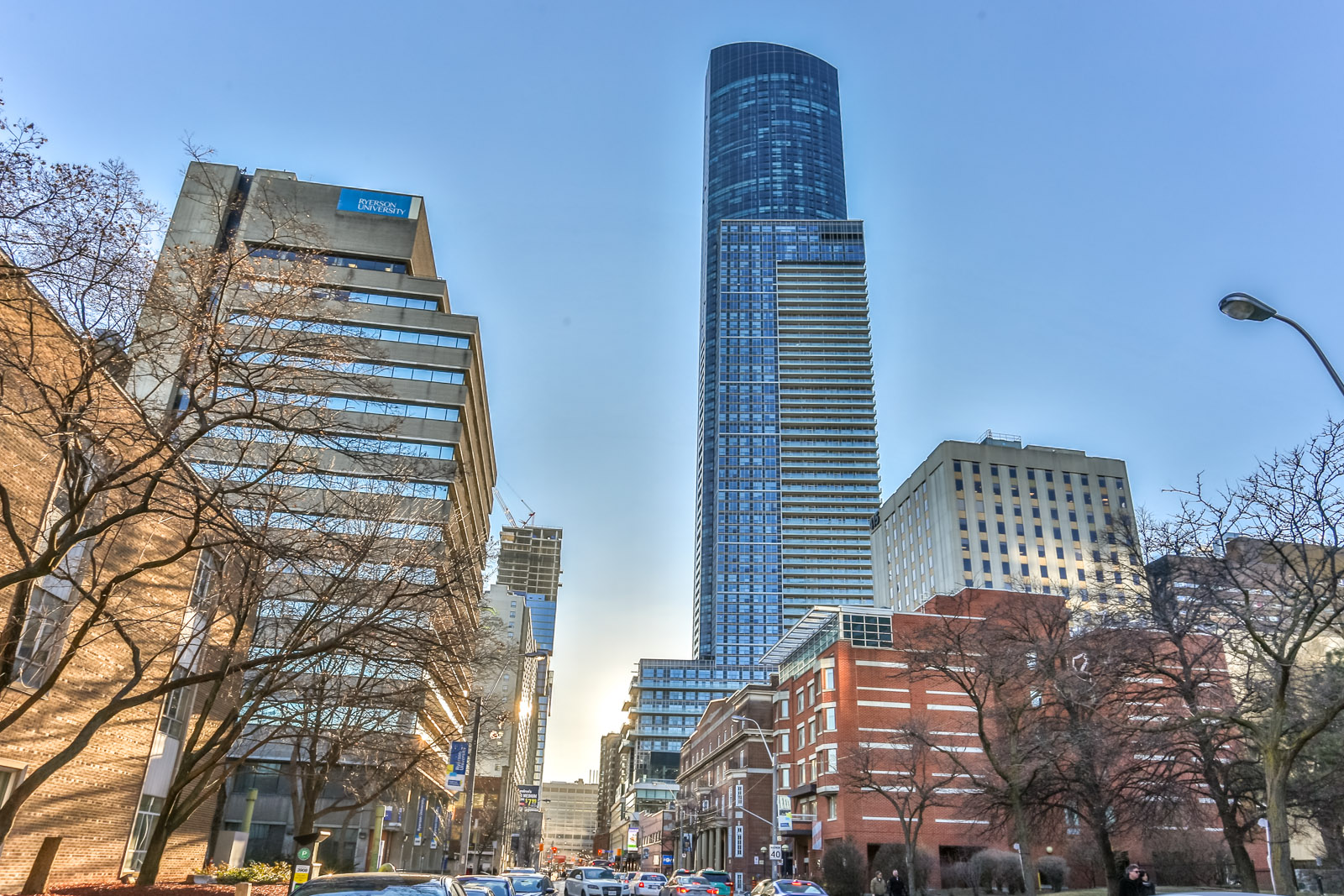 What makes Aura the perfect business opportunity? 3 words: Location! Location! Location!
Here why it can't be beat:
First, Aura already has thousands of residents living in the building, which creates an endless flow of customers.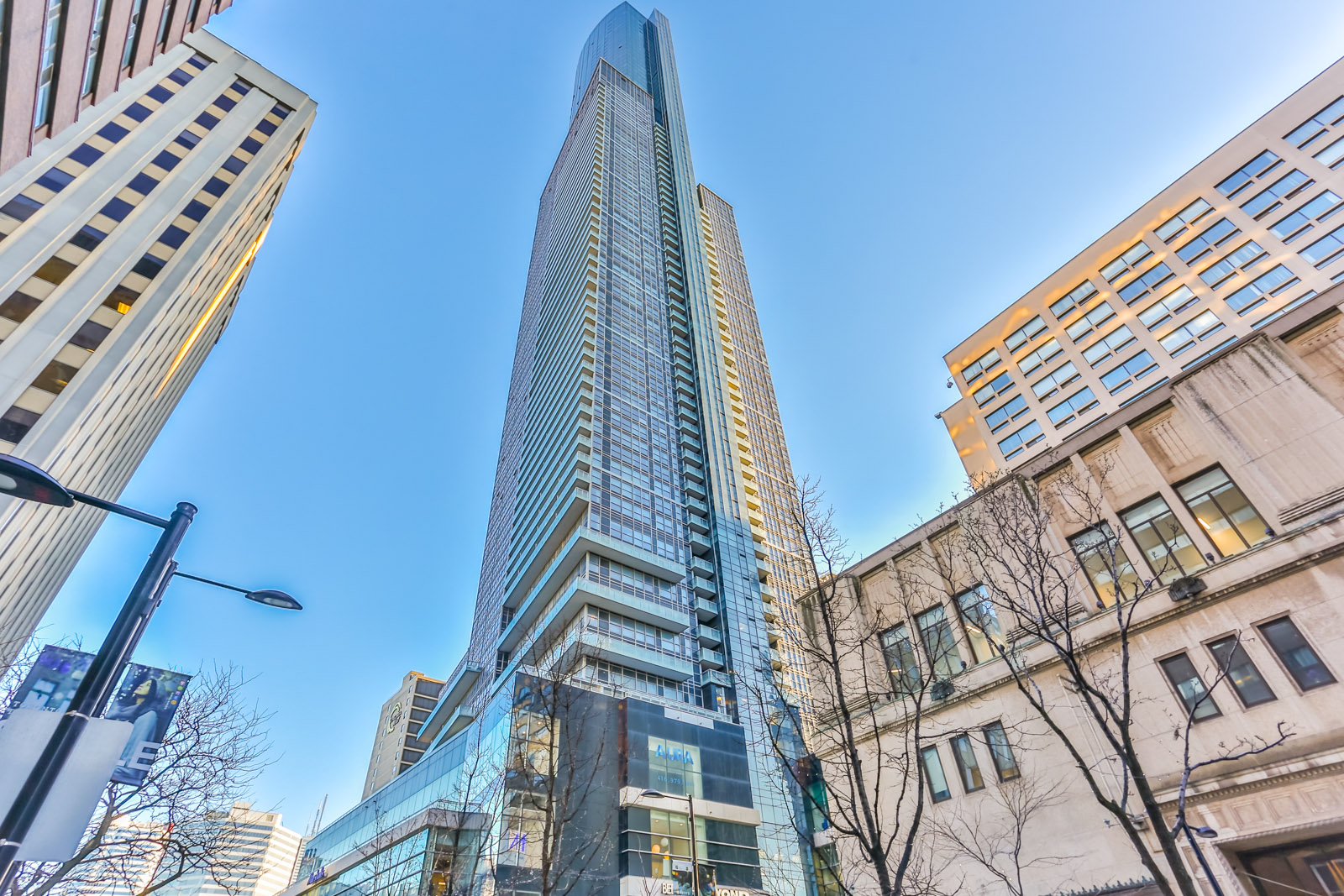 Second, it's situated on Yonge Street (Toronto's busiest road) so businesses can expect constant traffic.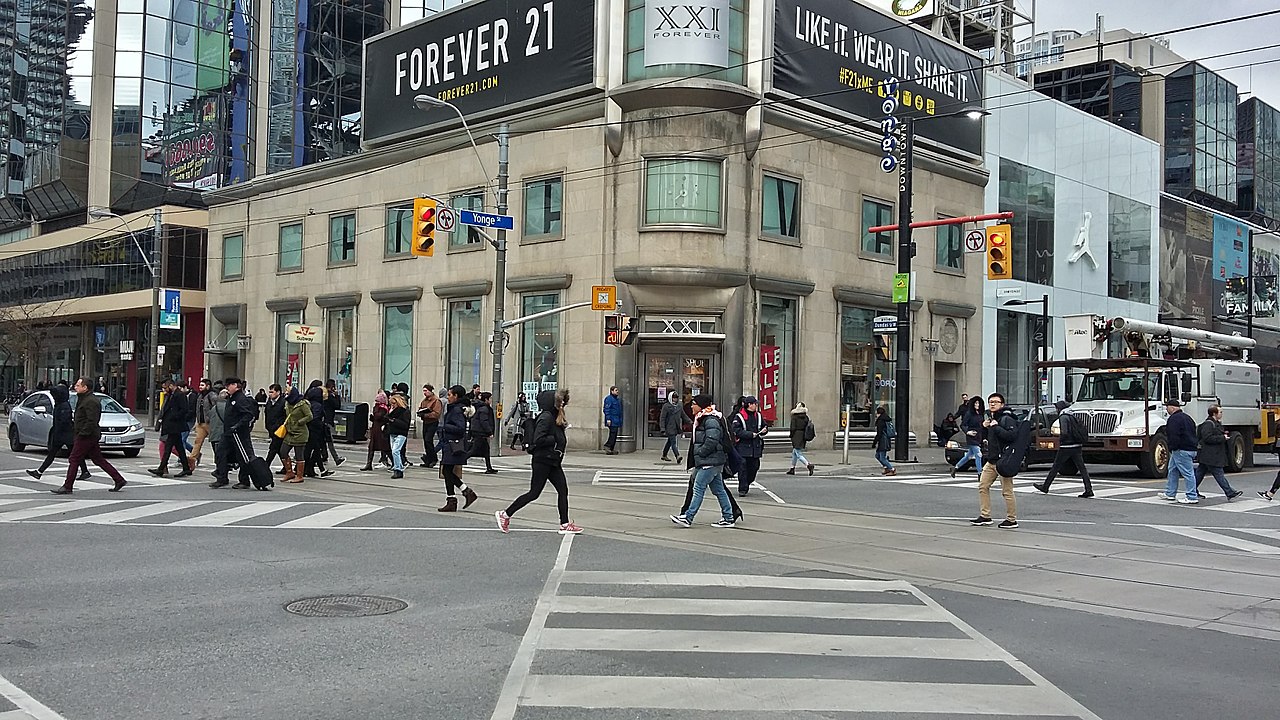 Third, its retail podium is close to the PATH, Toronto's underground network of shops and services.
Your PATH To Success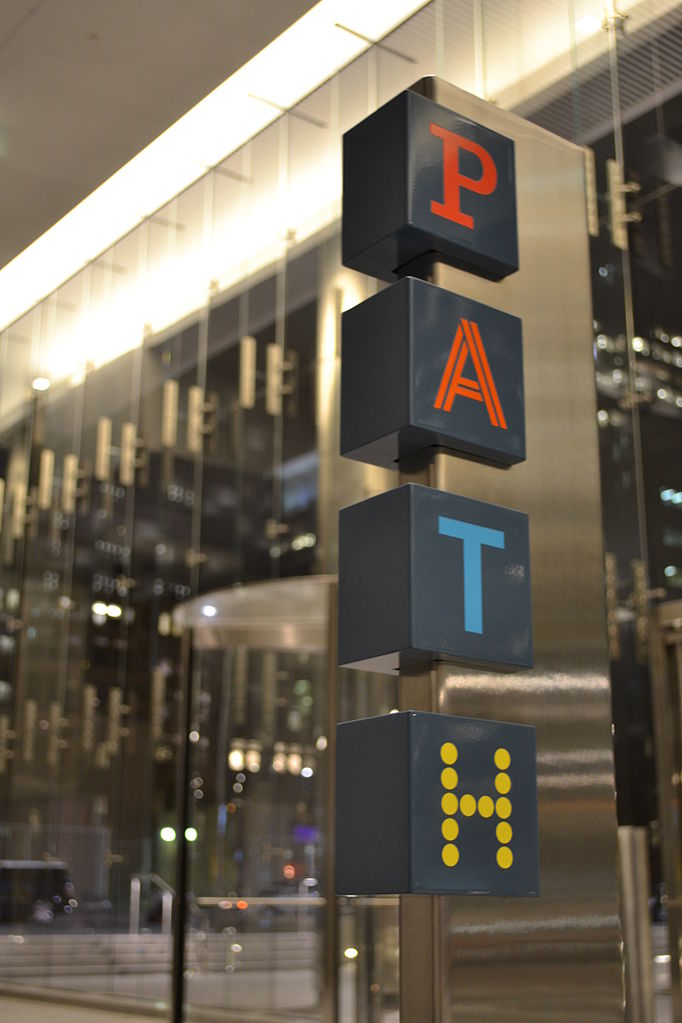 According to Metro News, "Condos connected to the PATH system are highly desirable and appeal to people who work in the downtown core." Since Aura's retail podium links up with PATH, businesses stand to benefit from the steady stream of commuters.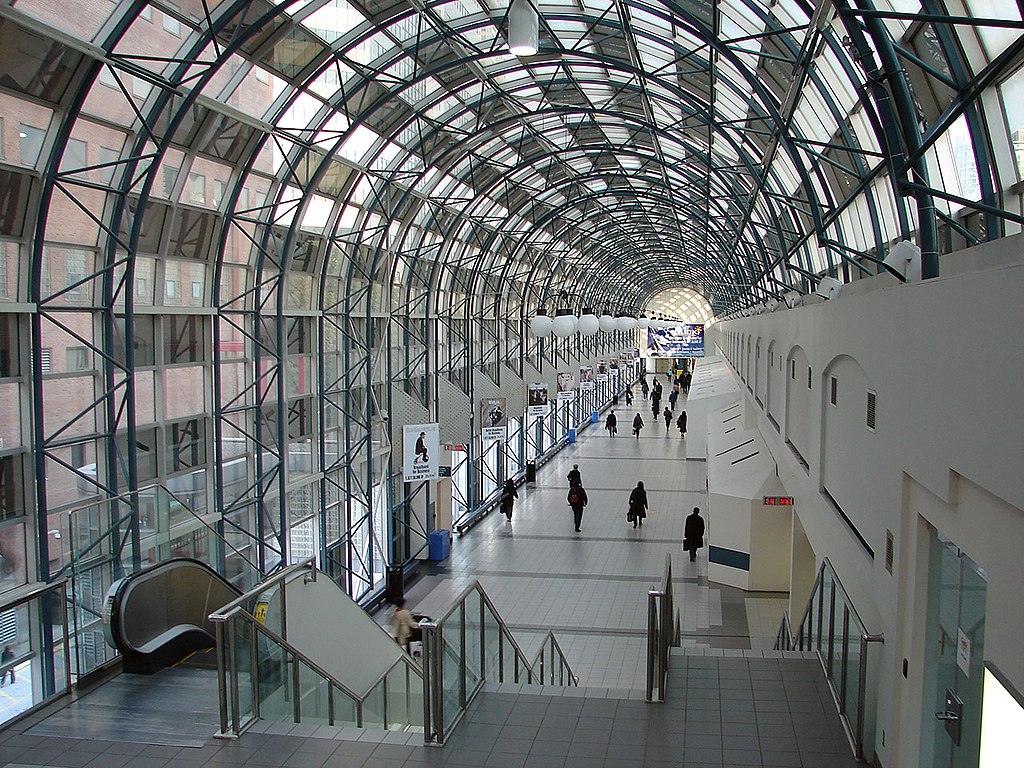 Another advantage of Aura's PATH connection is the sheer variety of customers. This includes affluent professionals from the Financial District, young students from University of Toronto and Ryerson, and 100,000+ pedestrians who pass through Yonge-Dundas Square everyday, many of whom are tourists looking to spend money.
In fact, Yonge and Dundas is believed to be the busiest intersection in all of Canada, with 56 million annual visitors. Best of all, it's only a 5-minute walk from 384 Yonge Street!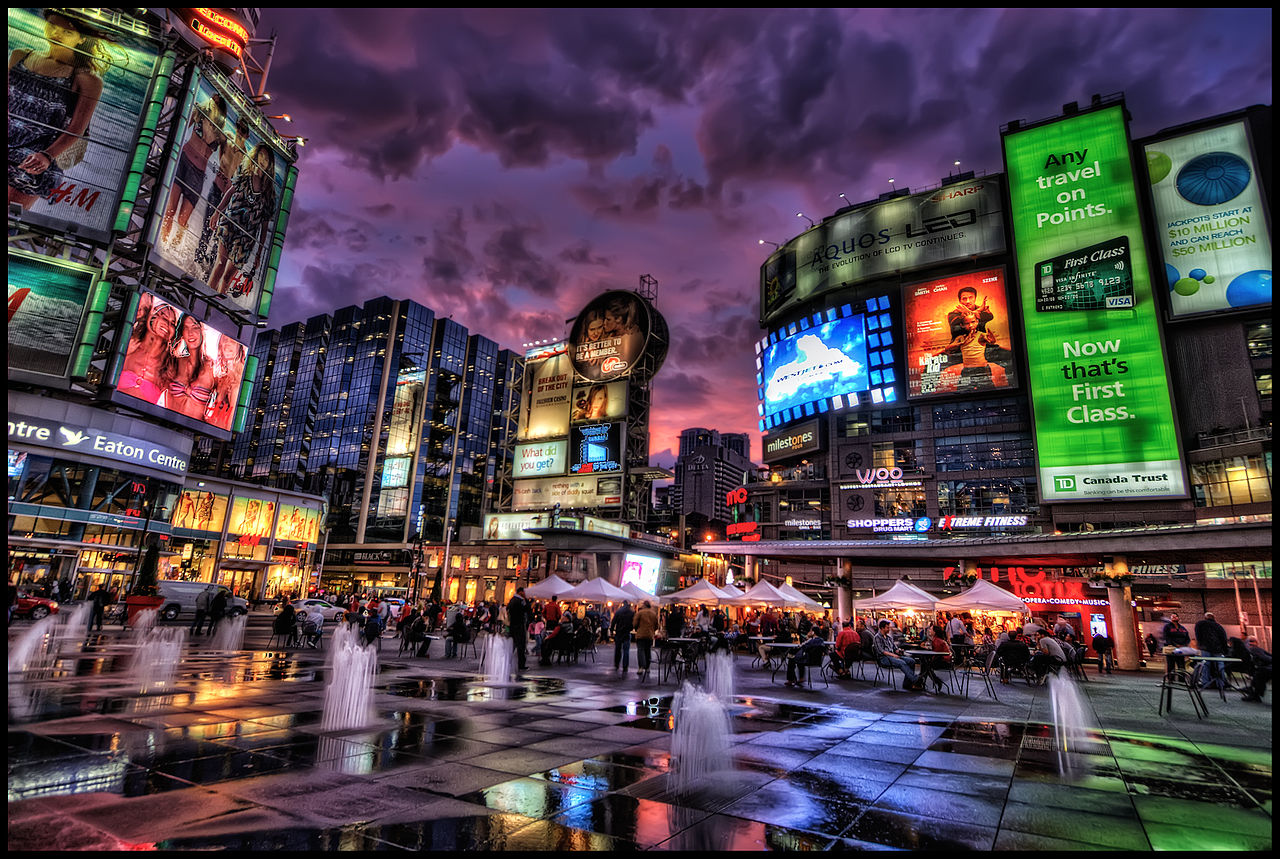 Like Aura's retail podium, Yonge and Dundas is also part of the PATH network, so businesses can take advantage of the 200,000+ commuters, tourists and residents who pass through each day.
In addition to linking Aura with Yonge and Dundas, PATH also connects to 75 office towers, 9 hotels, popular tourist destinations like the CN Tower and Eaton Centre, and Toronto's busiest transit hub, Union Station.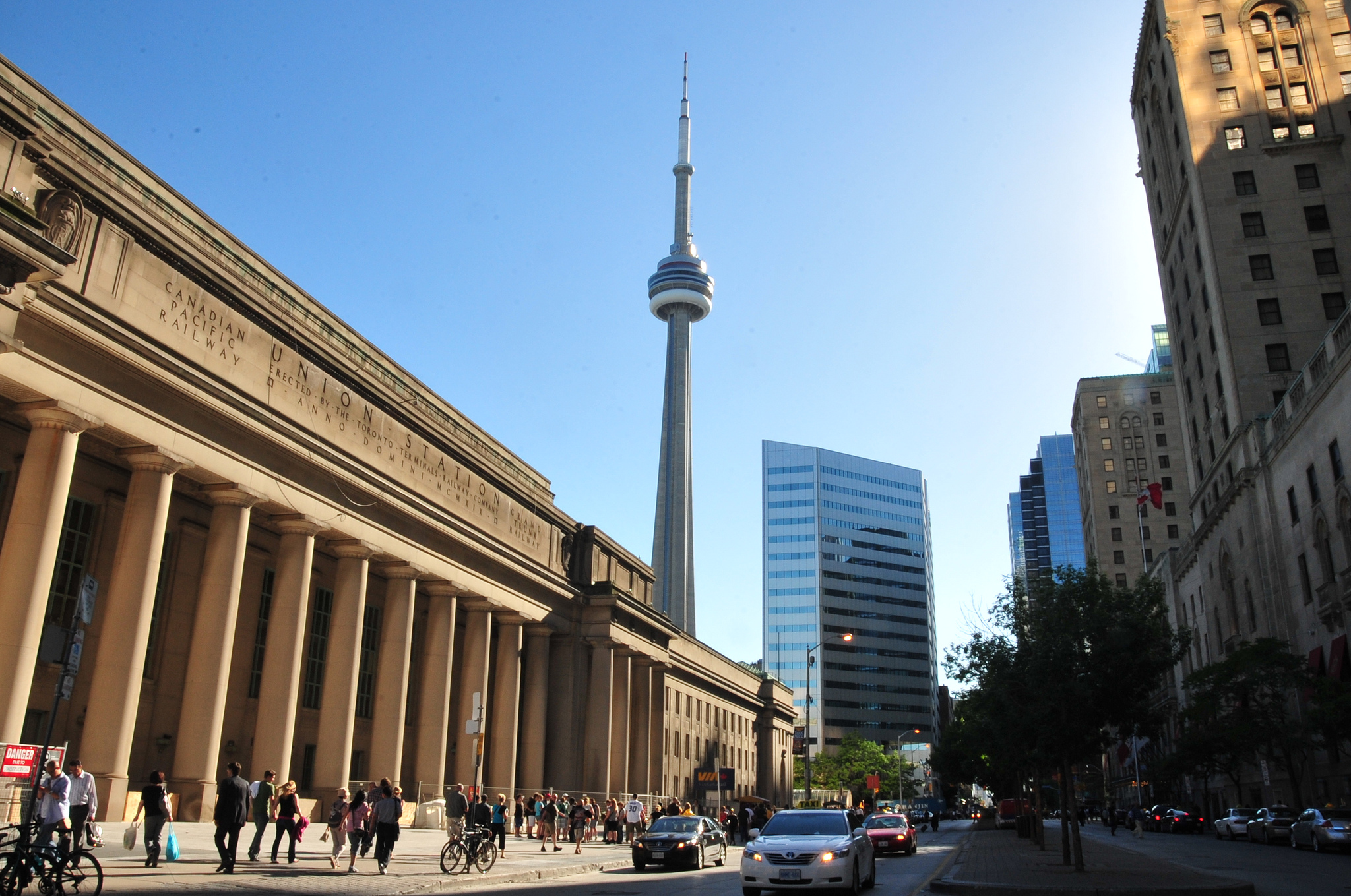 All of this means shops operating in Aura's retail podium have direct and indirect access to an endless flow of customers. From Bay Street traders to chic university students and tourists with money to splurge, 384 Yonge Street is the perfect place to do business.
The WOW Factor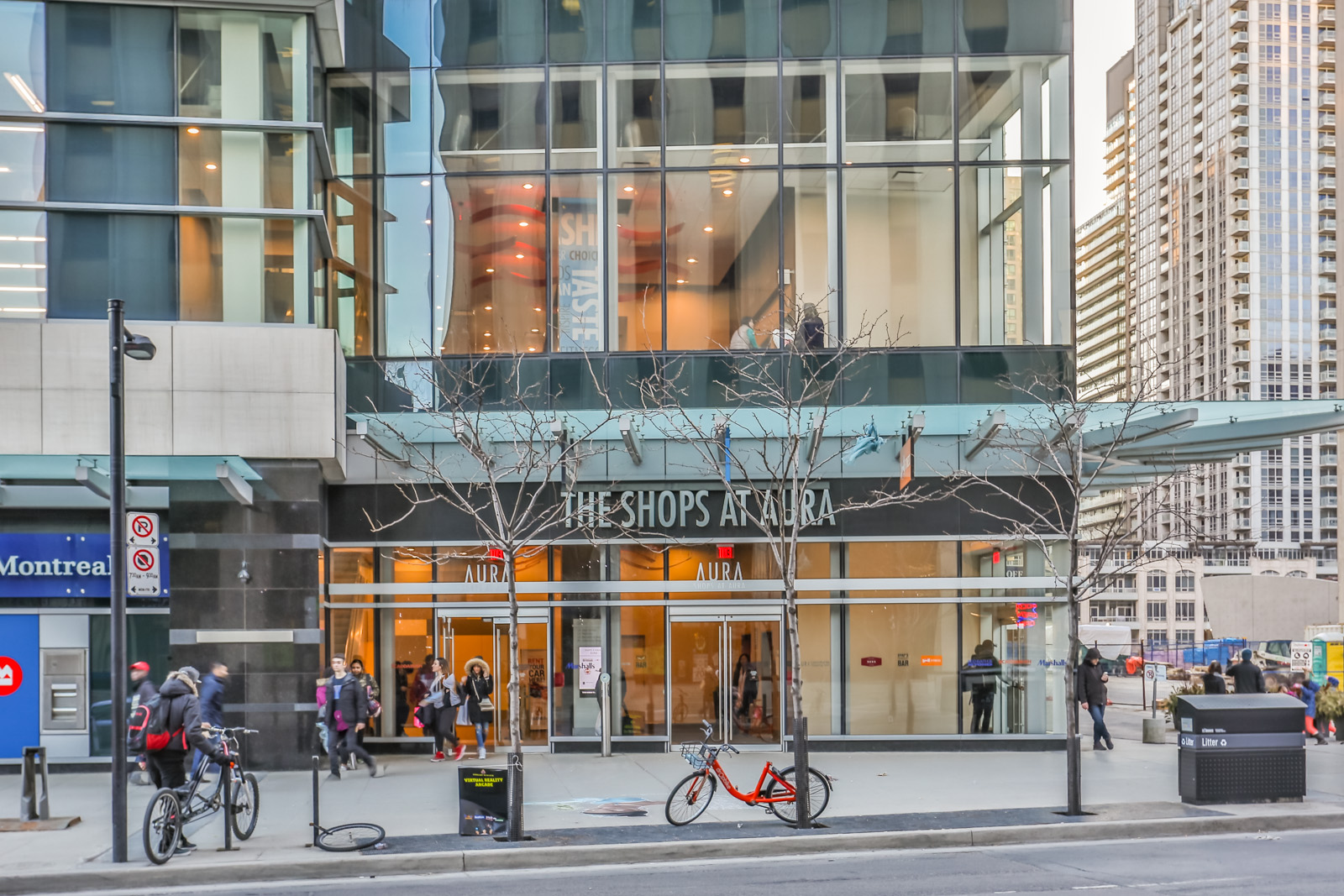 As Toronto's tallest condo, 384 Yonge Street is already a landmark. That immediately gives it prestige.
Add to that it's unbeatable location on Yonge and Gerrard, its proximity to Bay Street, the Garden District, Yonge and Dundas Square, 2 major universities, and the thousands of tourists, office workers, and students who use Toronto PATH everyday, and you've got everything you need to run a successful business.
For more information about 384 Yonge Street Unit 20. Click Here to Contact Me.