Overview: 6 Parmbelle Cres is a massive bungalow with 3 beds, 3 baths, an eat-in kitchen, 2 offices, a finished basement, parking garage and 6-car driveway. Located in scenic Parkwoods-Donalda.
Address: 6 Parmbelle Crescent, Toronto, ON M3A 3G6
Neighbourhood: Parkwoods-Donalda (North York)
Parking: 2-car garage + 6-car driveway
# of Storeys: 2
Size: 3658 sq. ft.
Lot Size: 73 x 123 ft.
Rooms: 3 + 1 bedrooms + 3 baths
Price: $2,550,000
Agent: Wins Lai, Living Realty Inc., Brokerage
About 6 Parmbelle Cres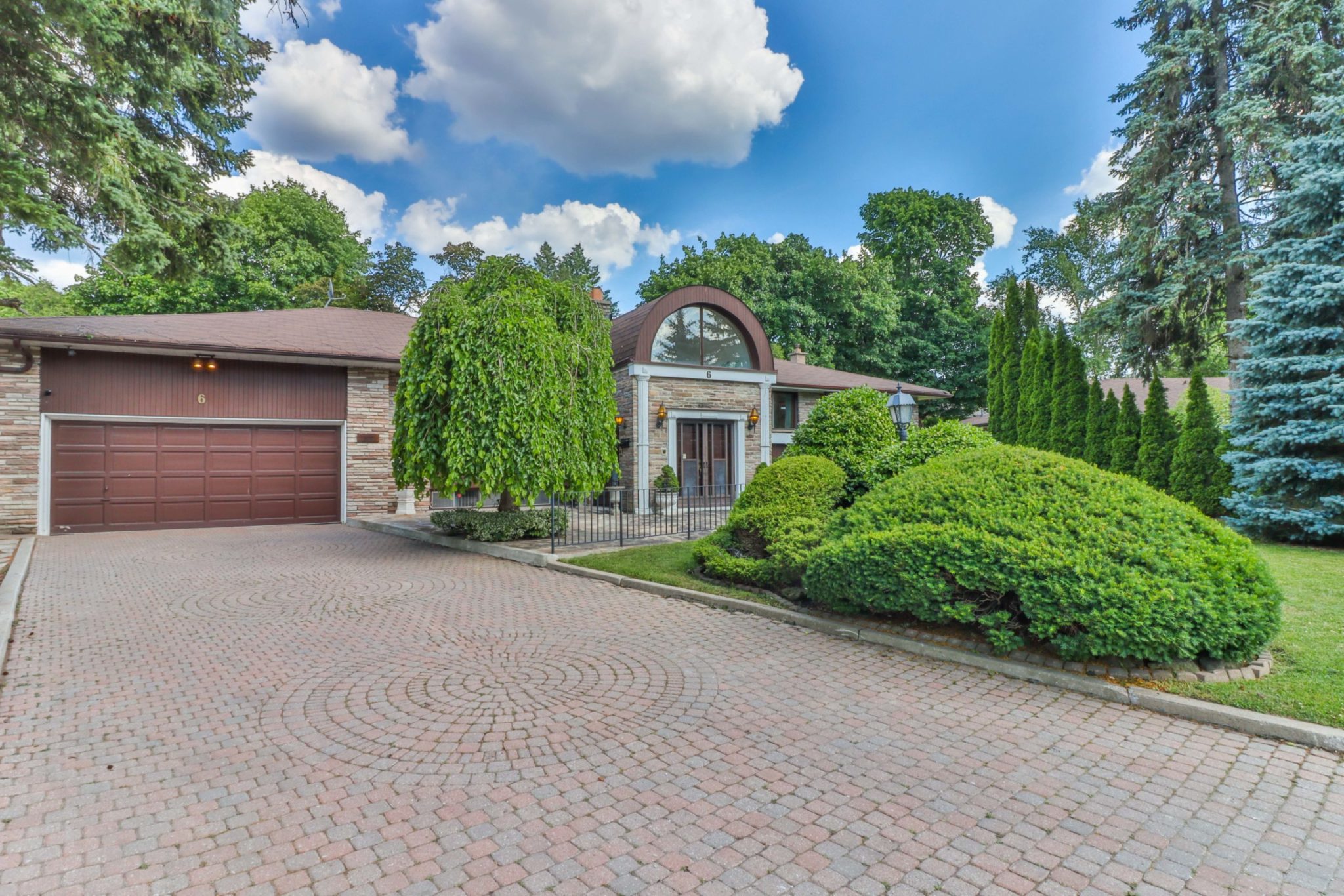 In fact, the ranch-style bungalow has one of the largest lots in the neighbourhood.
It's also nestled in a quiet cul-de-sac, far from busy roads and noisy car traffic.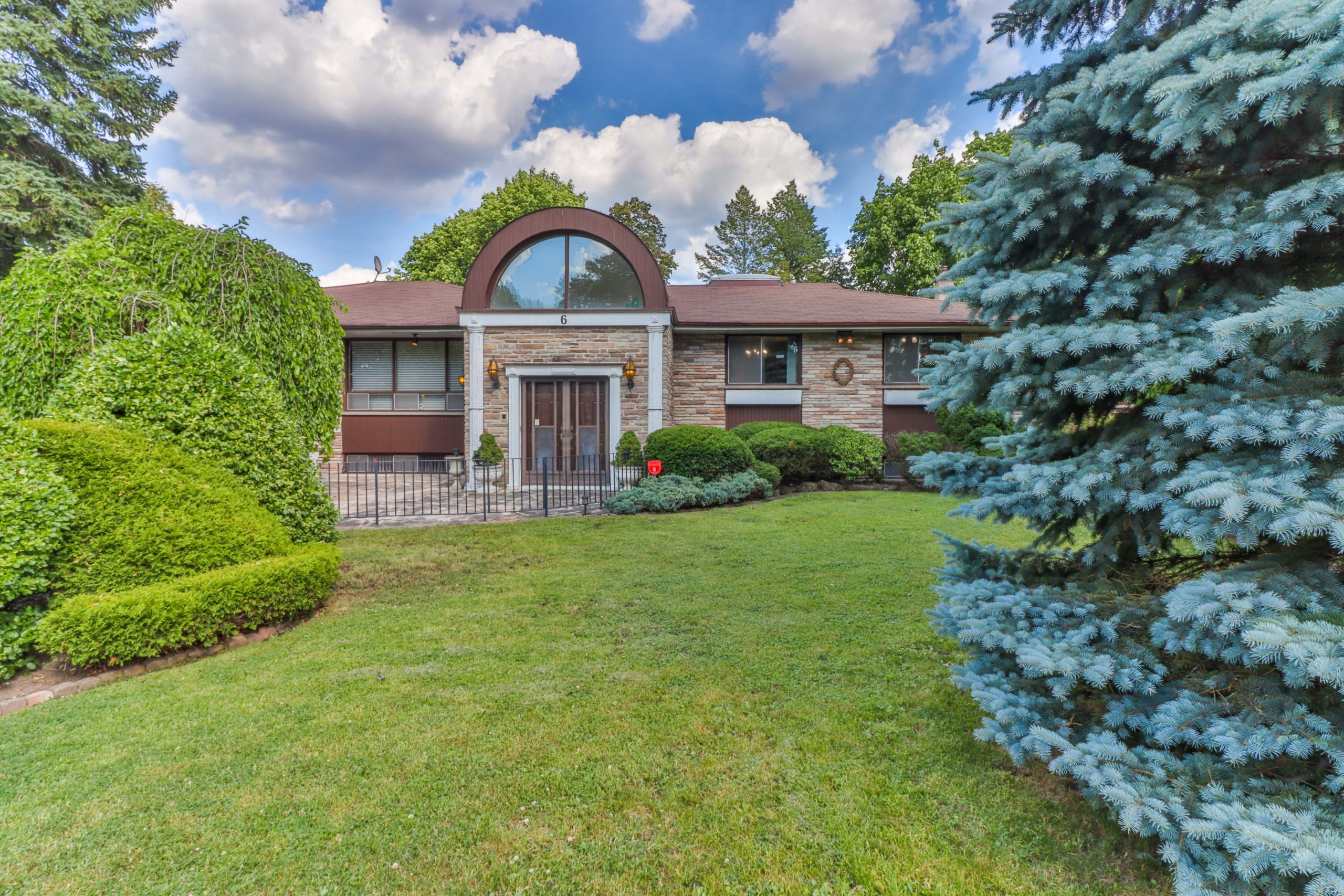 Located in upscale Parkwoods-Donalda, the family-friendly community is known for its lush parks, great schools, and prestigious country clubs.
6 Parmbelle Cres – The Space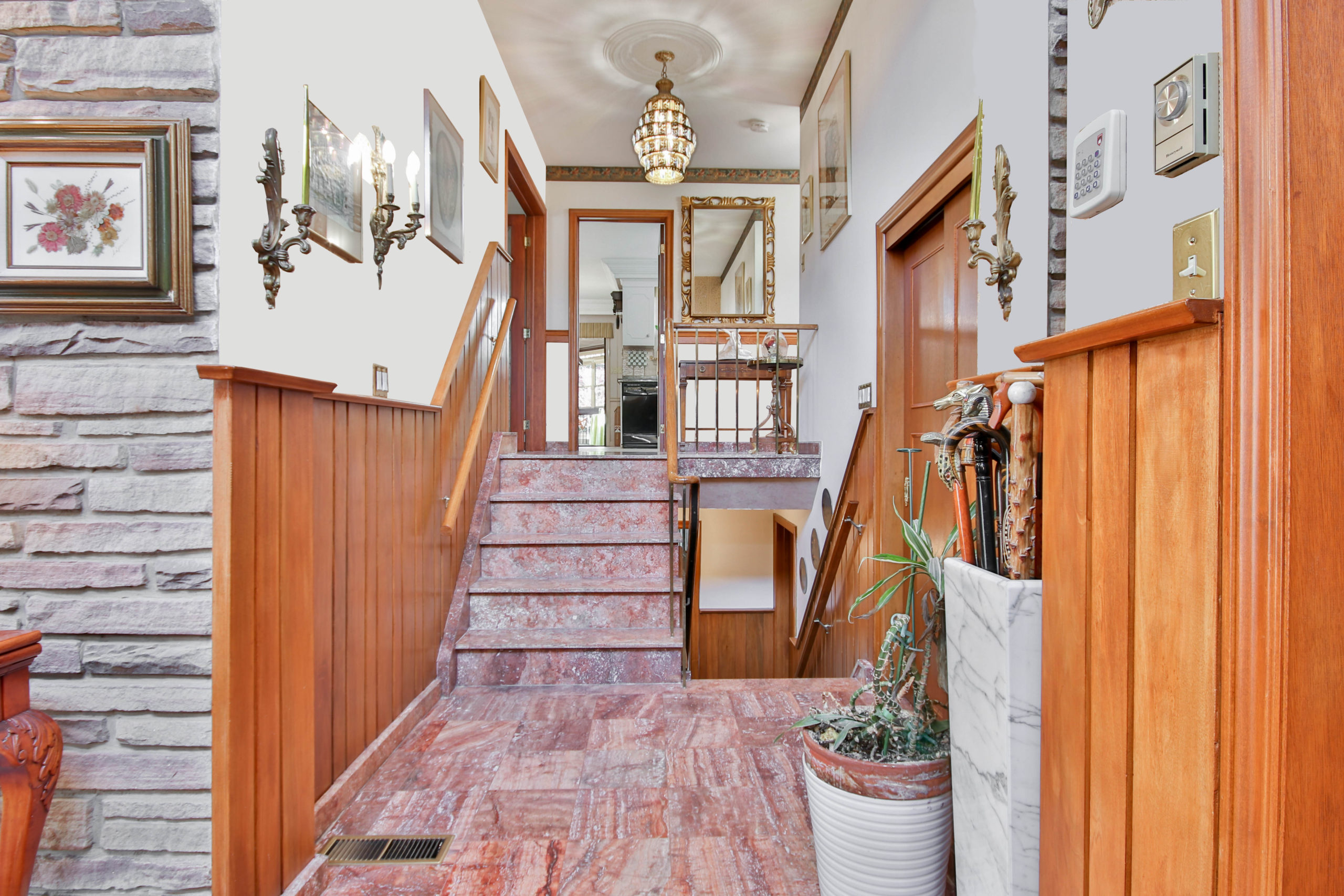 Besides the above, 6 Parmbelle also flaunts hardwood, broadloom, stone and imported willow wood.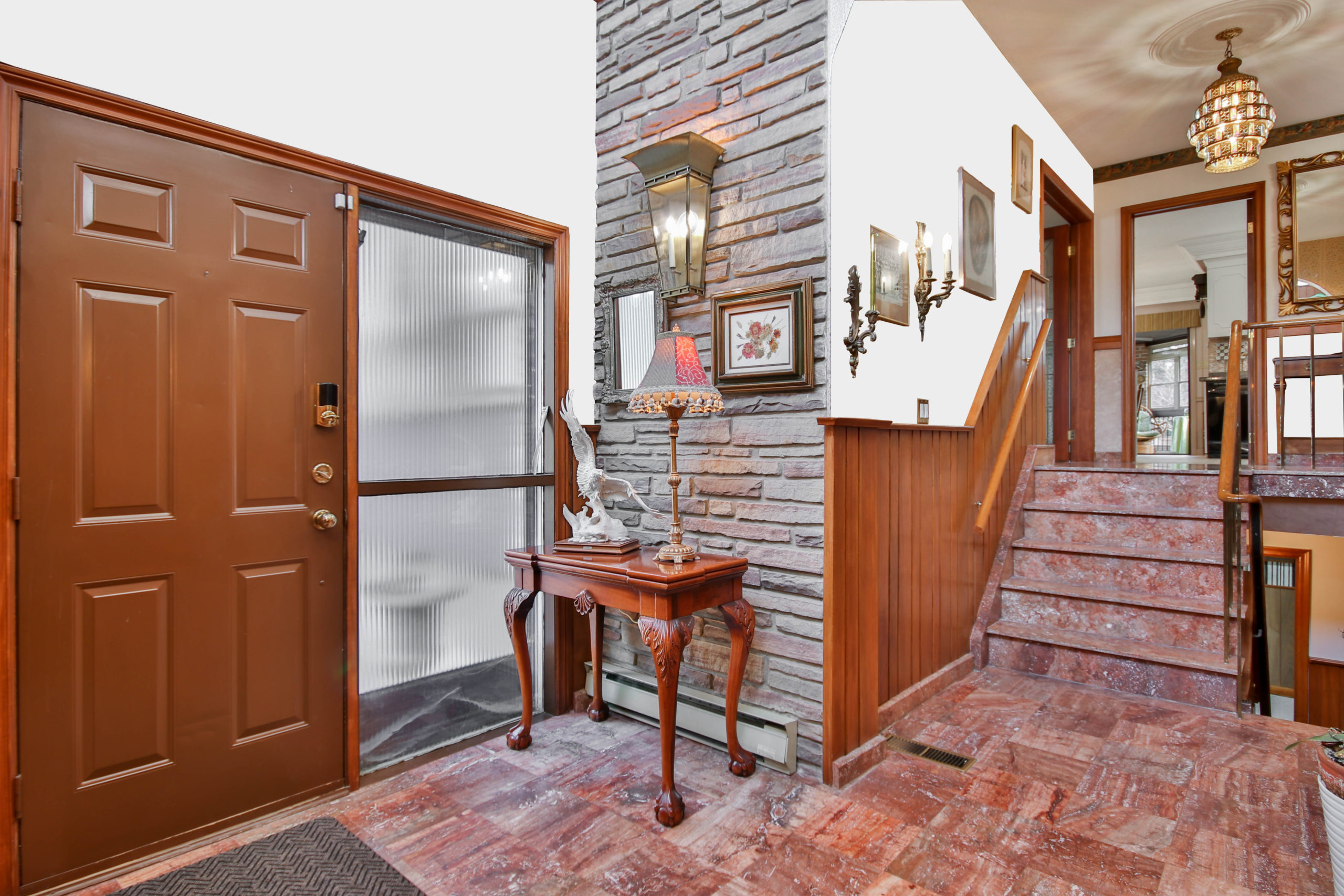 That's because the bungalow has been meticulously maintained over the decades, with new additions augmenting rather than replacing the old.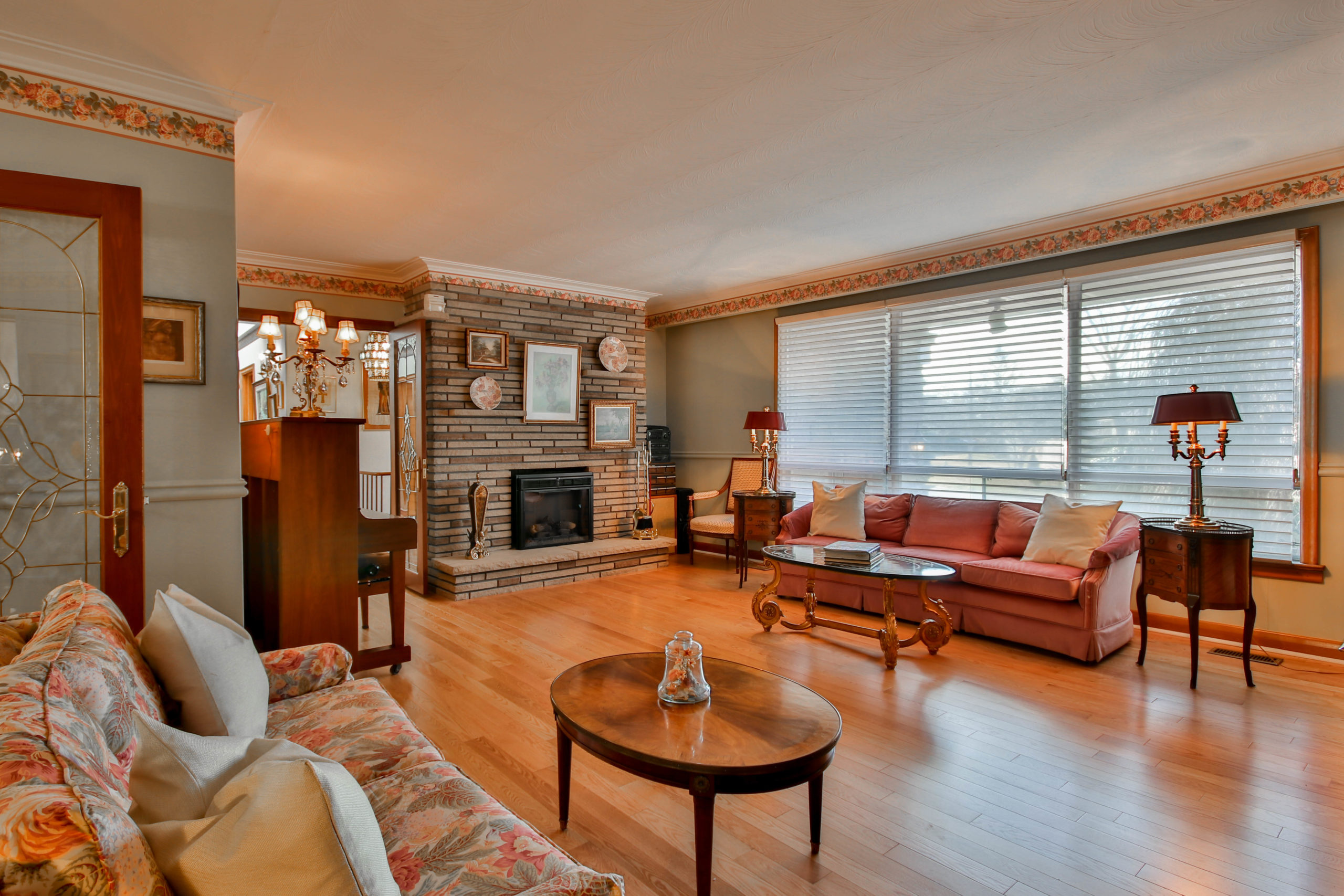 Tall, spacious, and framed with wall-to-wall windows with Hunter Douglas blinds, the living room is both gorgeous and practical.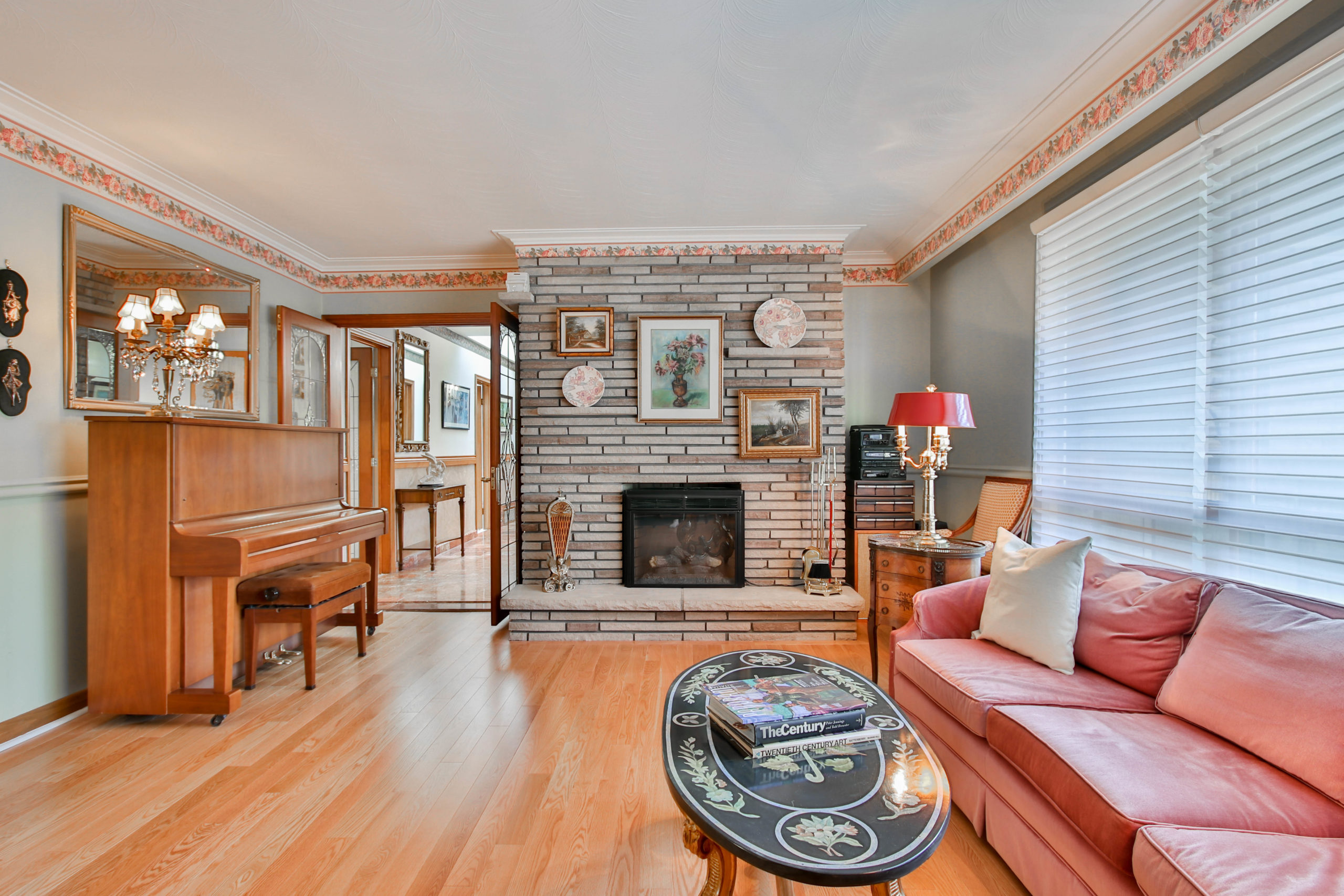 The living room connects to the dining room, which is no less spectacular.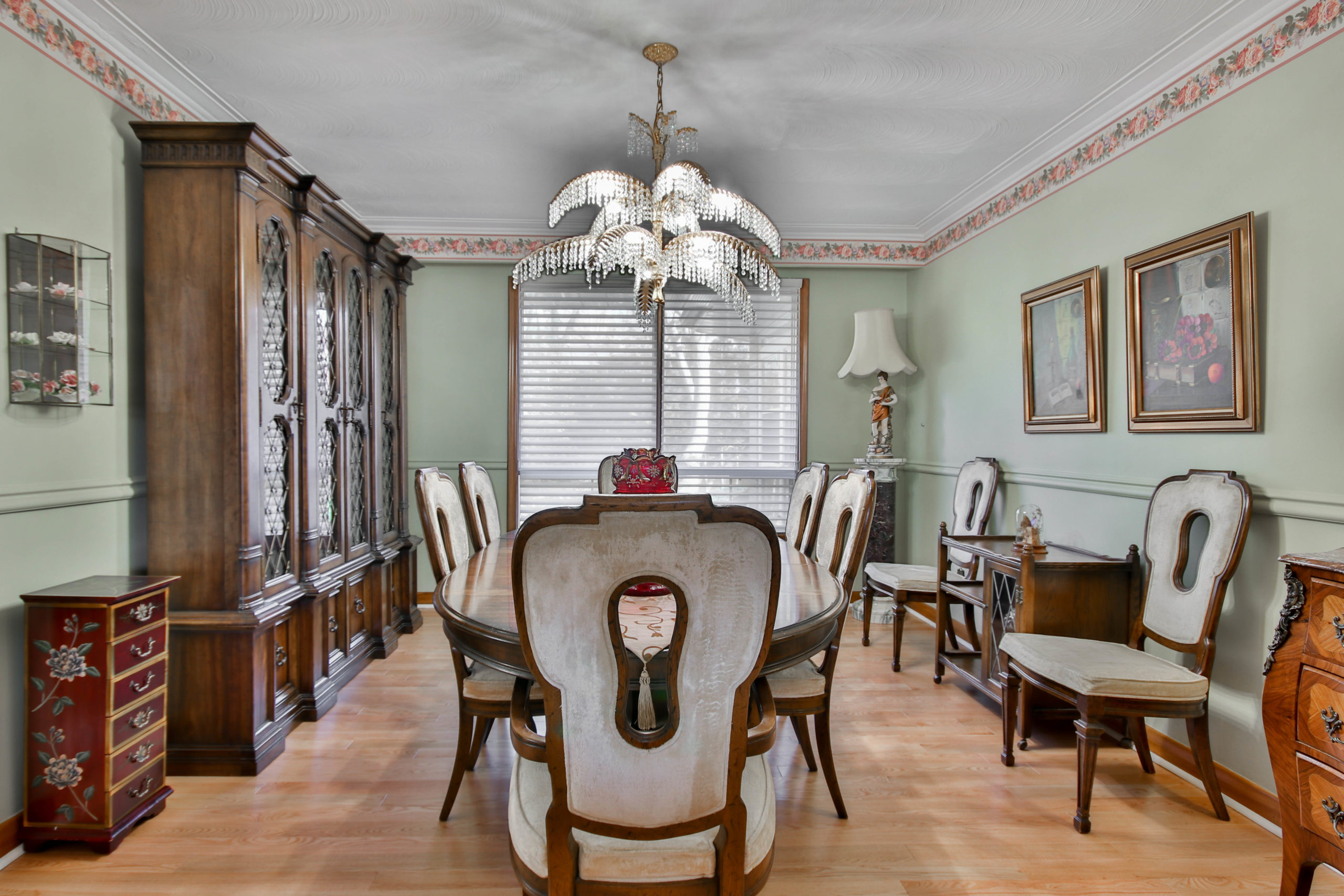 The dining room boasts broadloom floors, crown moulding, and large windows.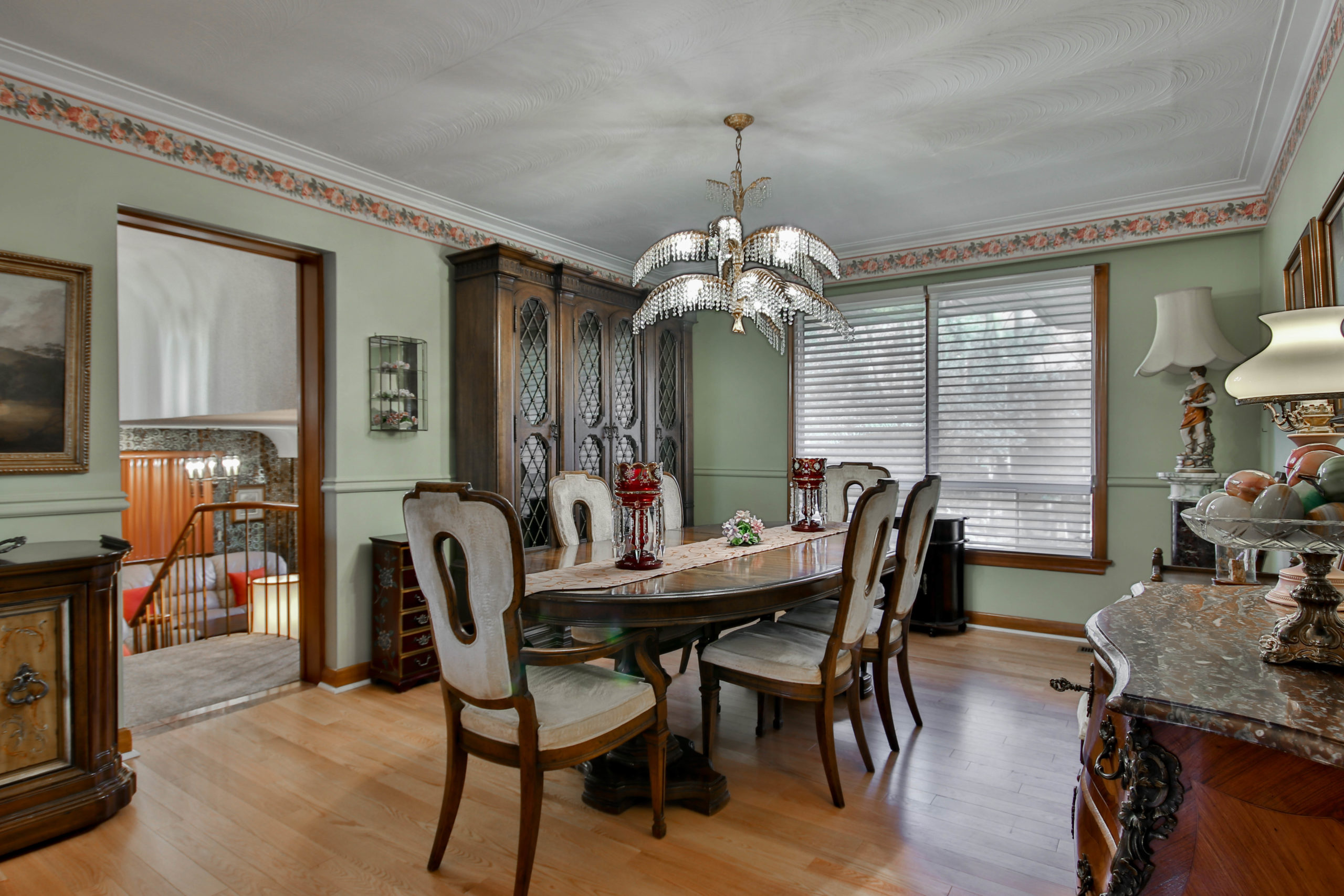 Residents of 6 Parmbelle also enjoy their own private library.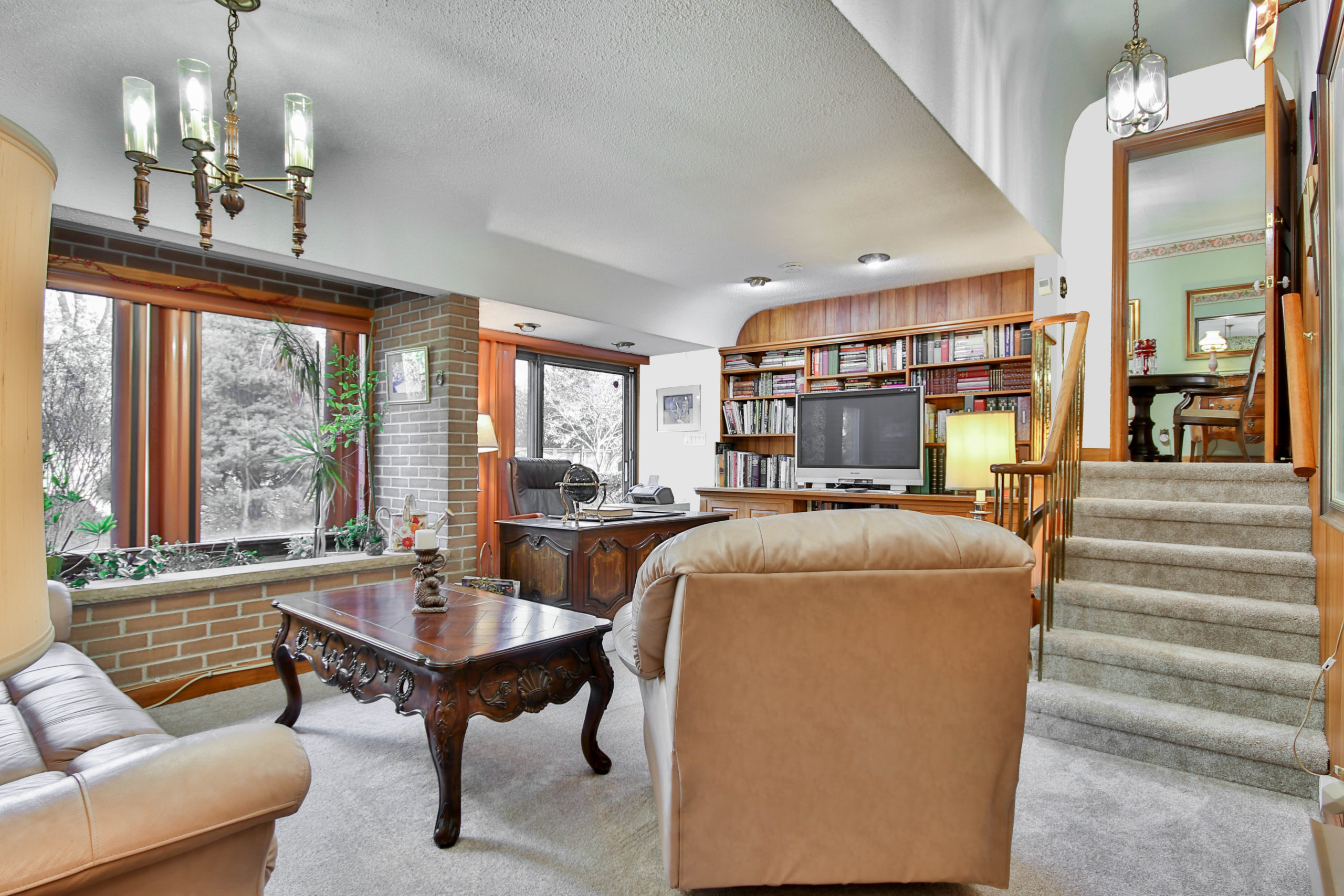 And it's truly huge, with enough room for bulky furniture, a built-in bookcase, office equipment, and indoor plants.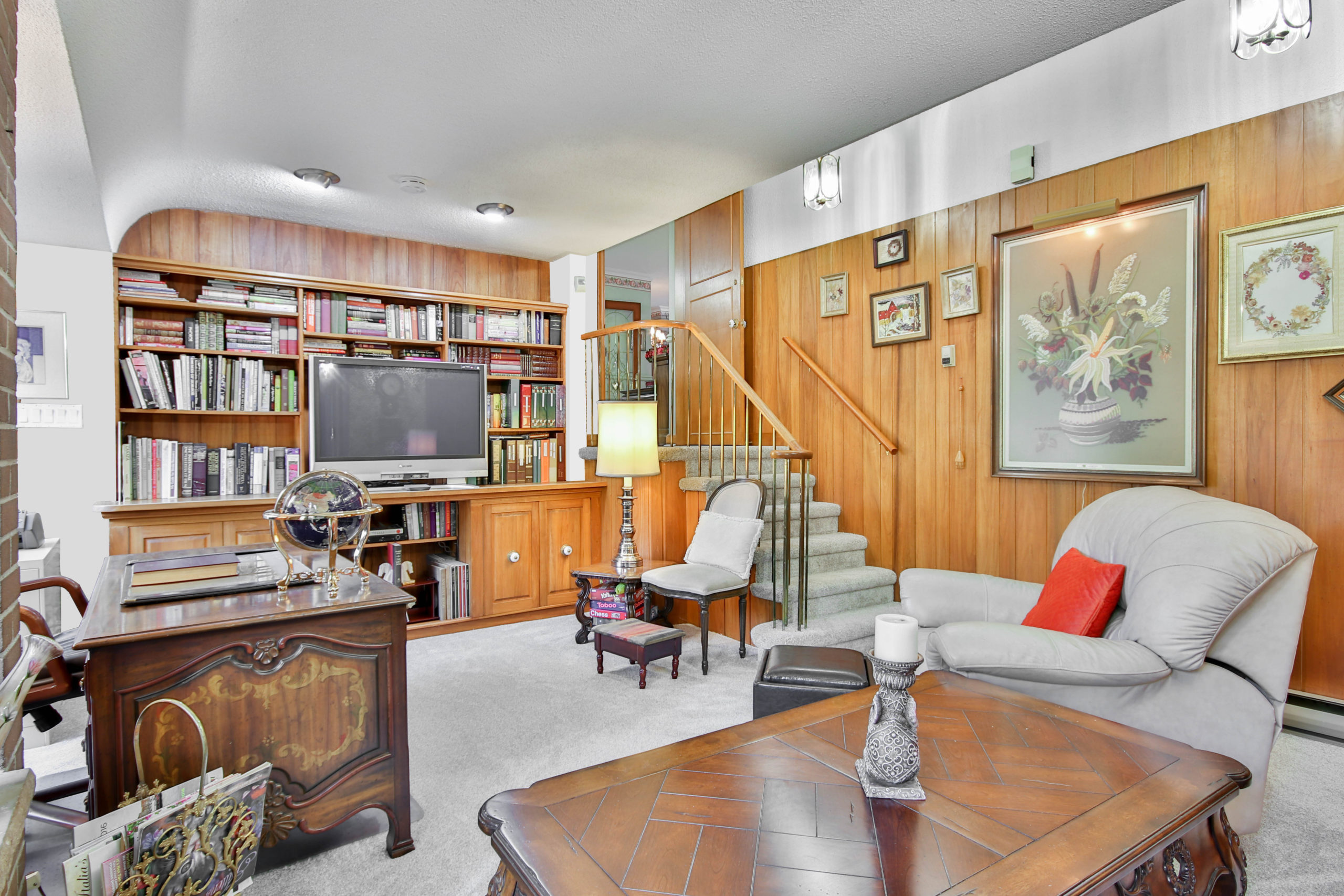 A west-wing corner location also offers the peace and quiet all readers crave.
6 Parmbelle Cres – Kitchen, Breakfast Area & Porch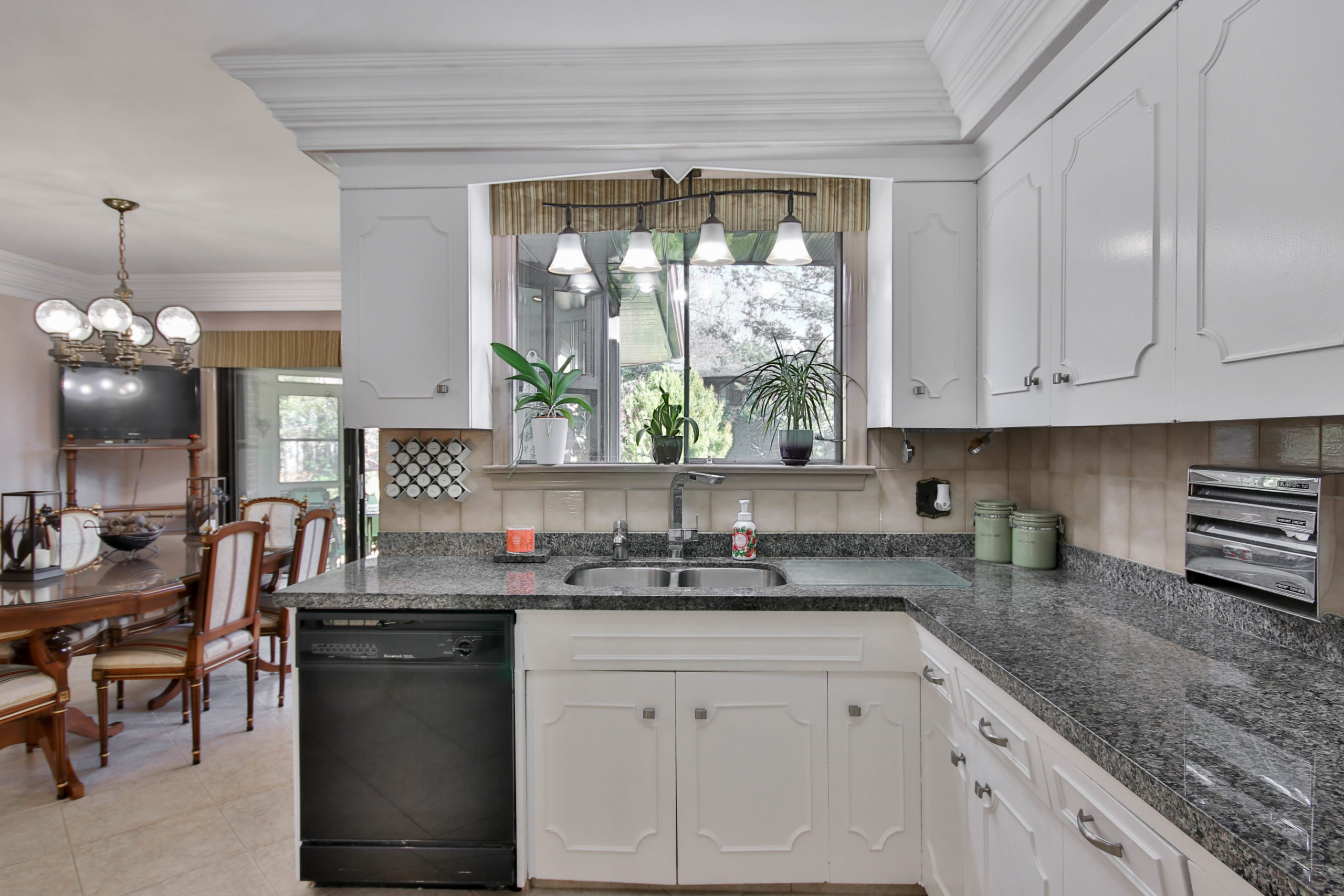 While the bungalow is full of vintage elements, its family-sized kitchen is more modern and practical.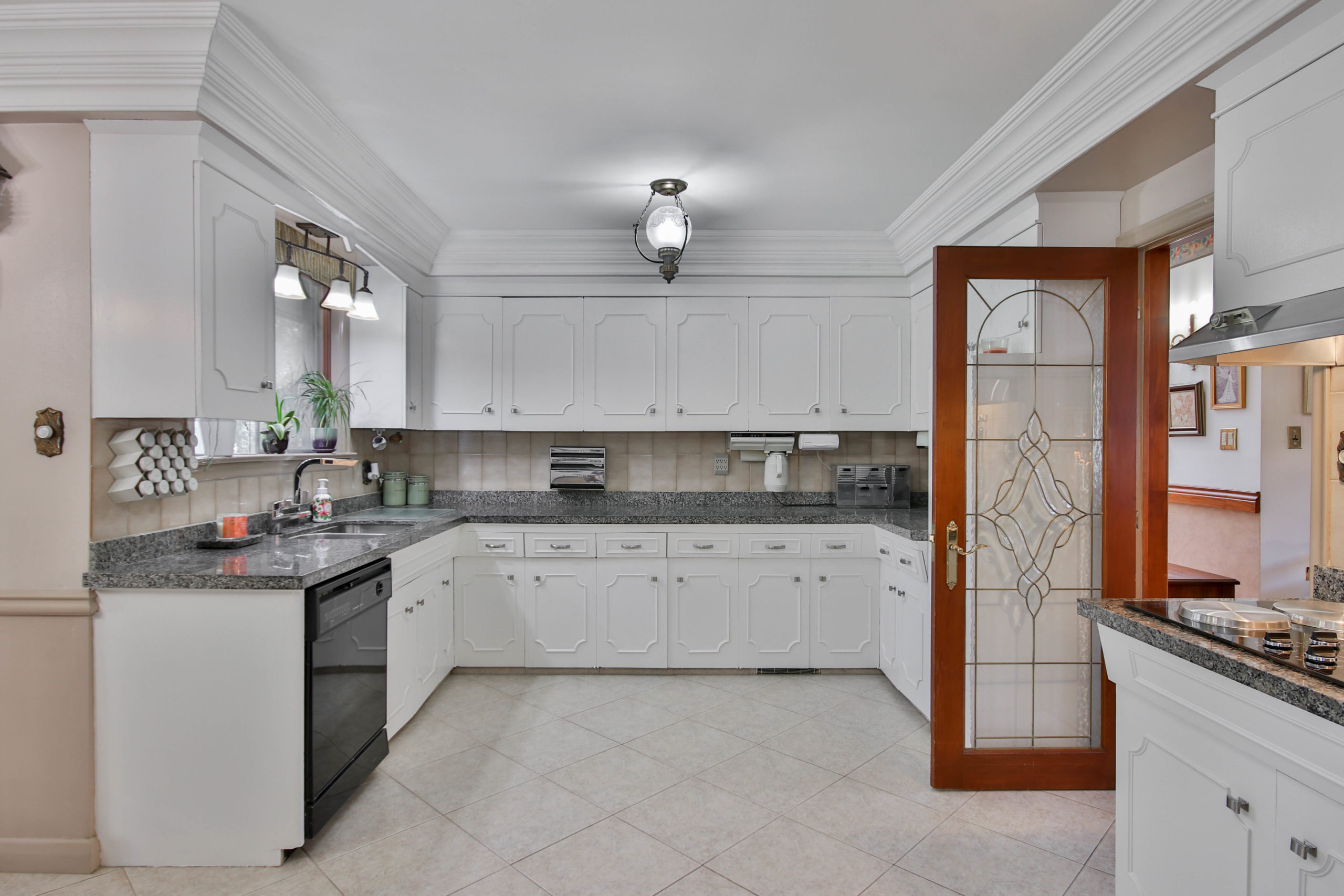 Plus it has tons of storage space—more than you could possibly need.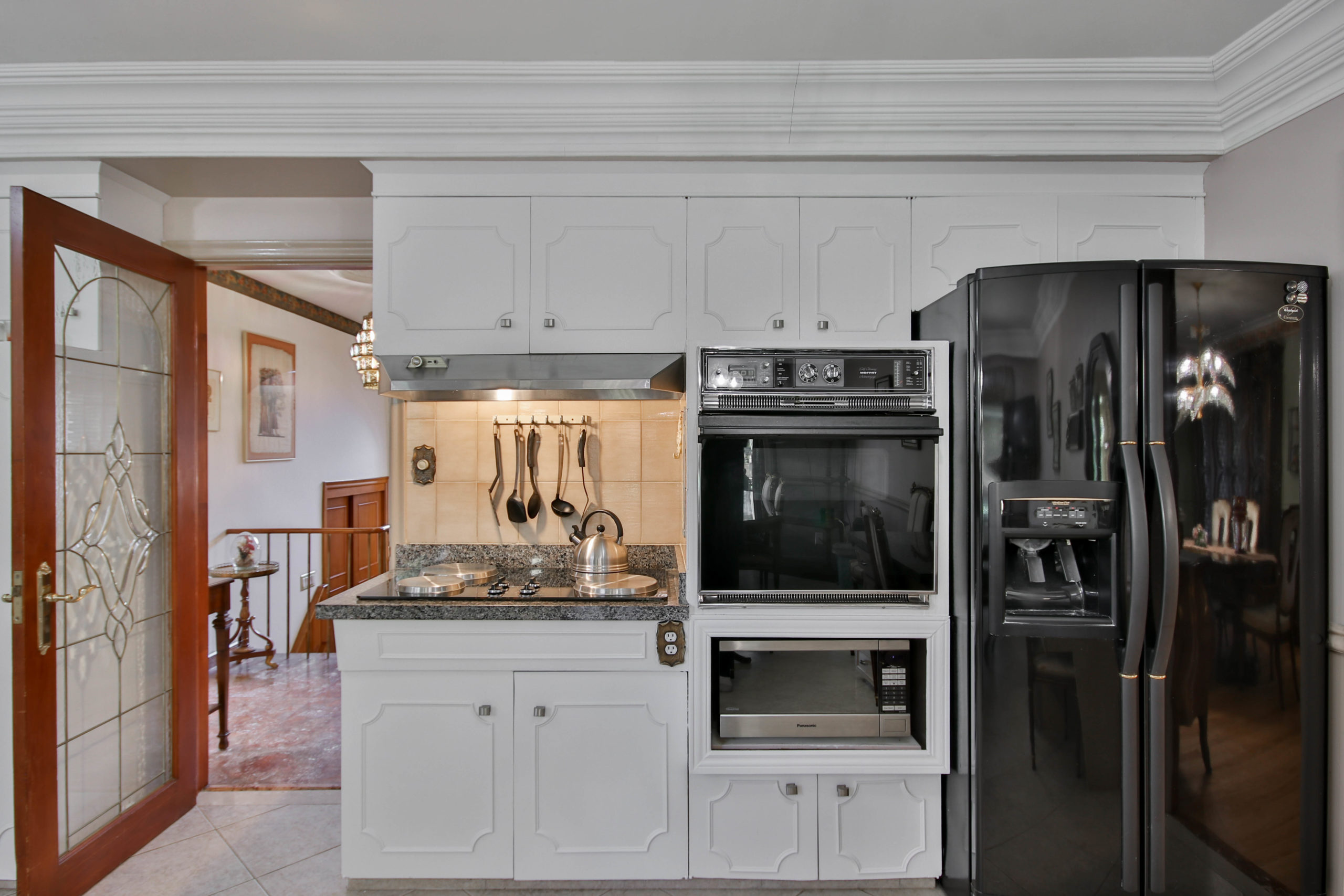 6 Parmbelle Cres comes with the following appliances:
2 refrigerators, a stove and built-in oven

A dishwasher, microwave and rangehood

A laundry room with washer and dryer
6 Parmbelle's kitchen also contains an adjoining breakfast area.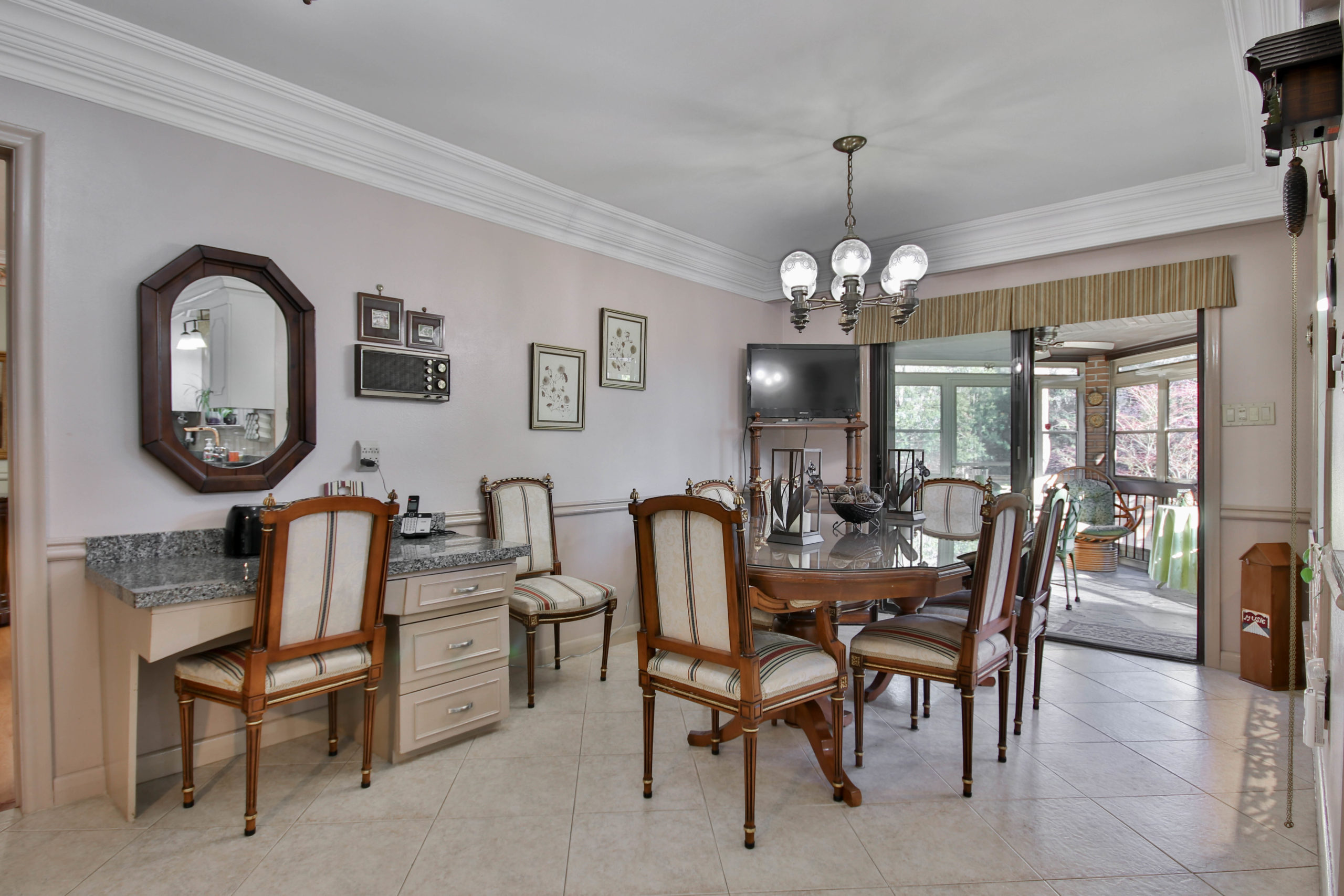 Like the kitchen, the breakfast area sports crown moulding, stone floors and large windows.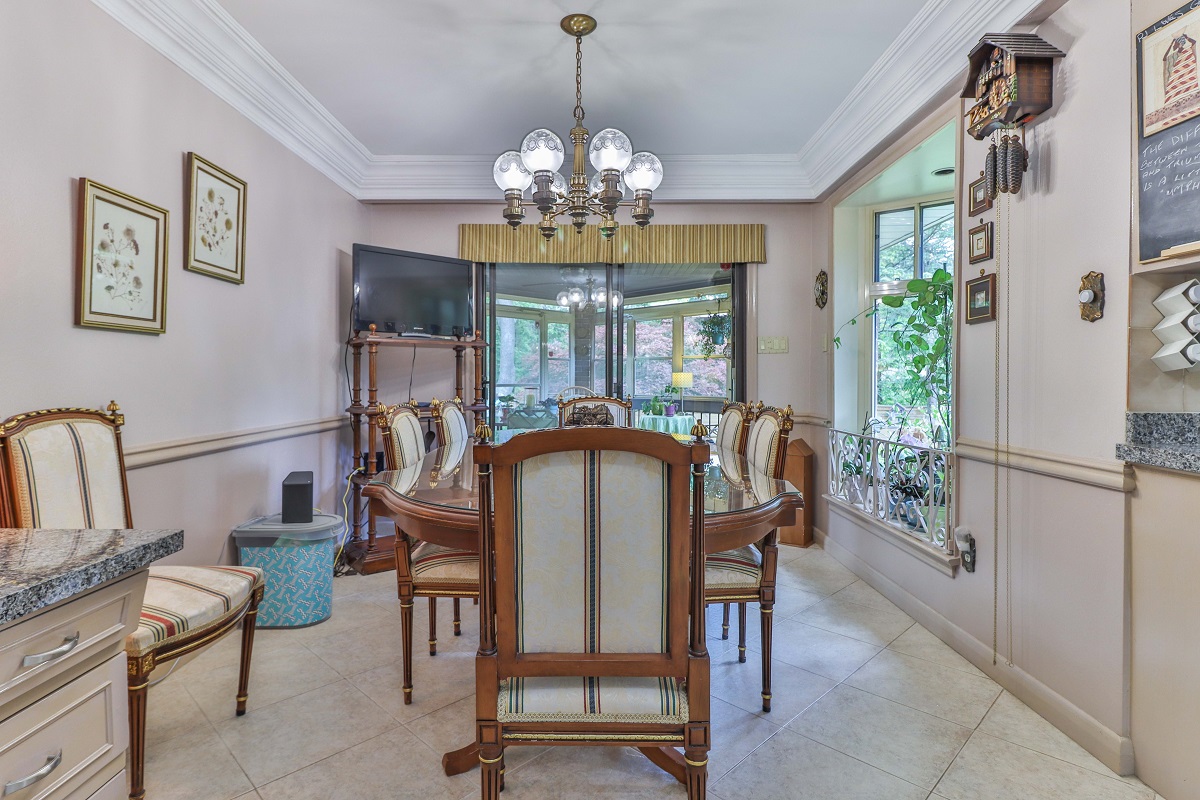 Or if you prefer something more casual, simply walk out onto the porch.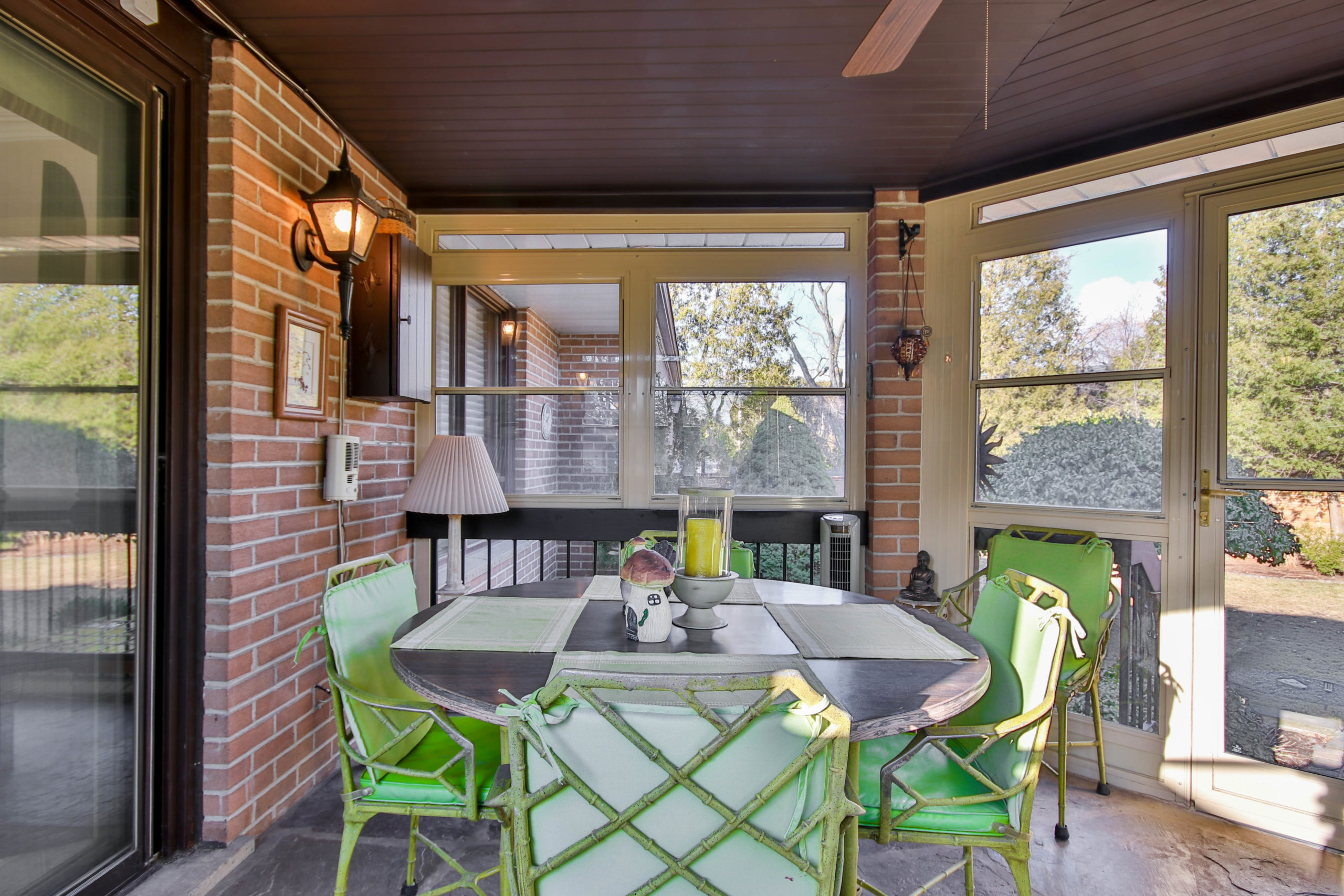 Overlooking the garden, the porch is furnished with wall-to-wall windows, multiple outlets for electronics, and a ceiling fan.
6 Parmbelle Cres – Master Bedroom & Bath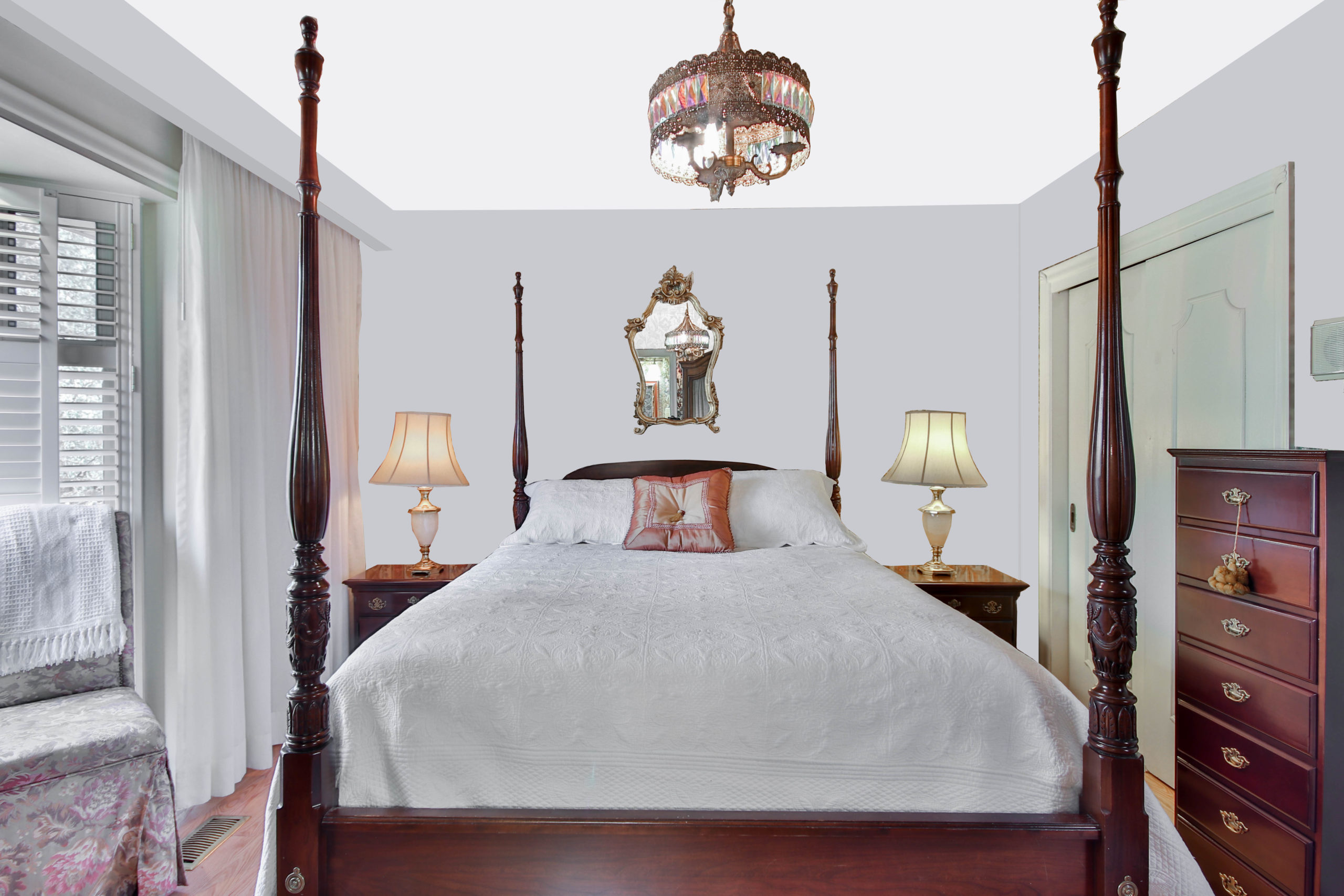 It's massive, with intricate floral wallpaper, an ornate chandelier, and plenty of closet space.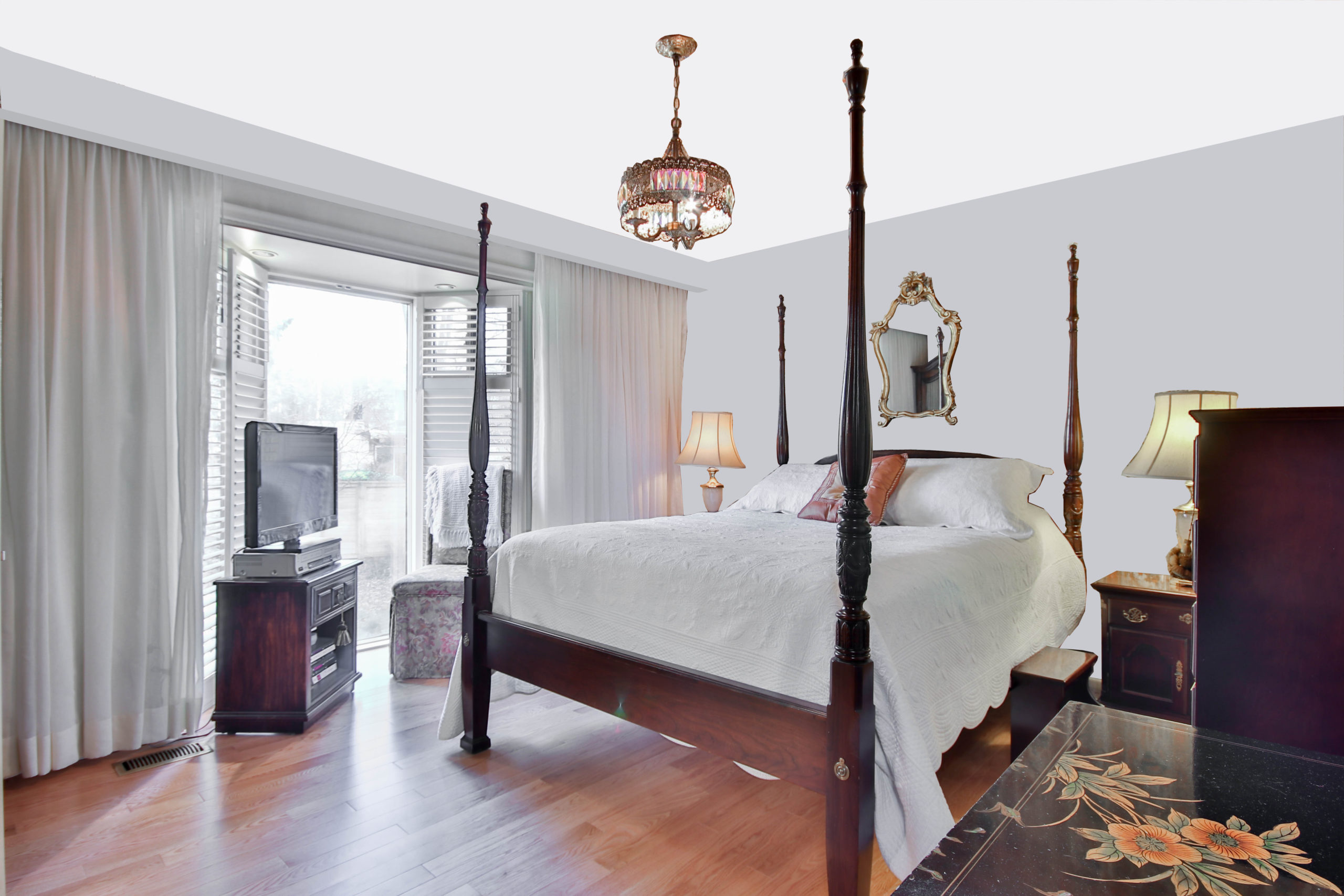 It also features an ensuite bath.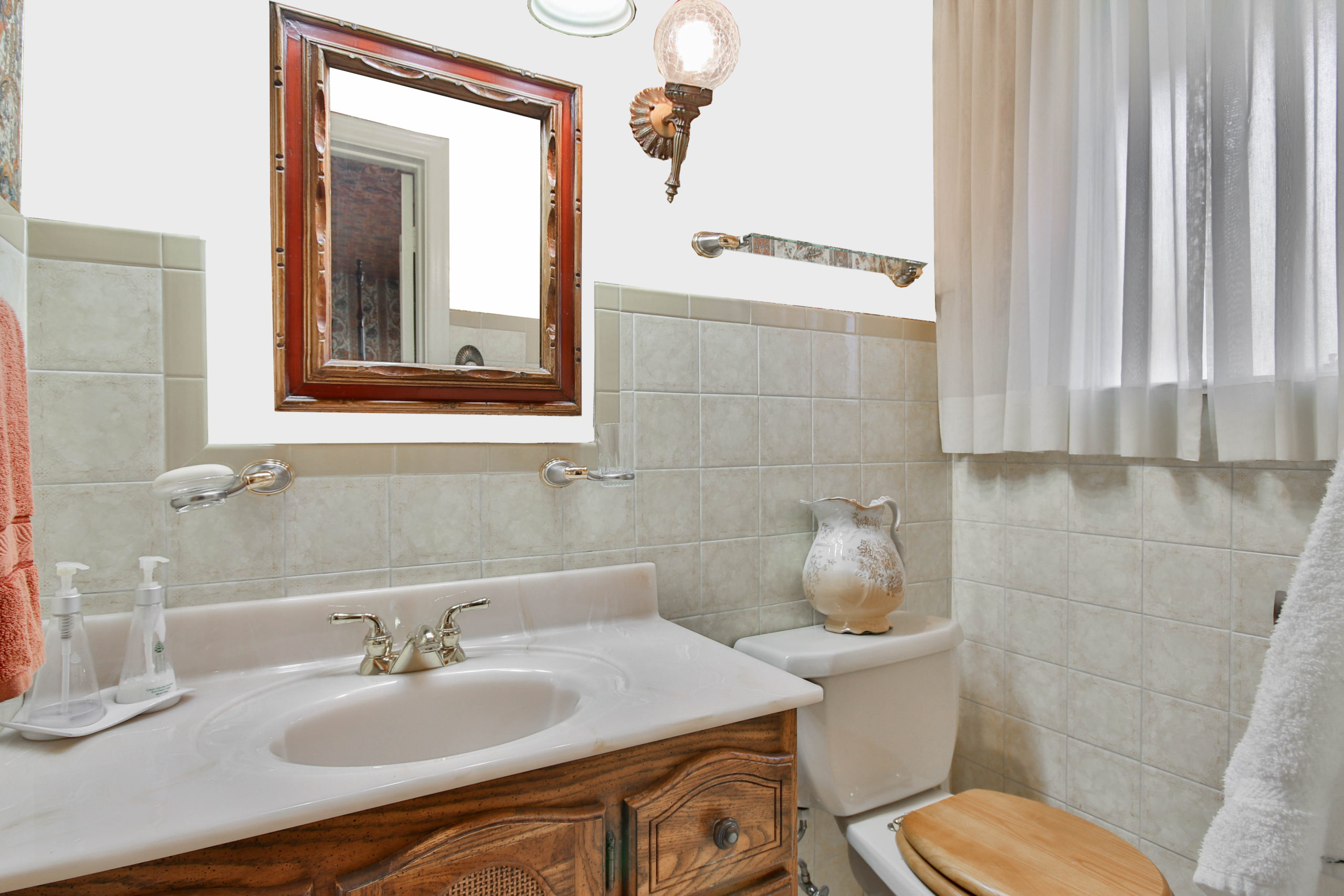 From the detailed wallpaper, gold faucet and pearly-white countertop to the wall-mounted soap-holder and glass shelf, everything about this little washroom exudes quality.
6 Parmbelle Cres – Second Bedroom & Bath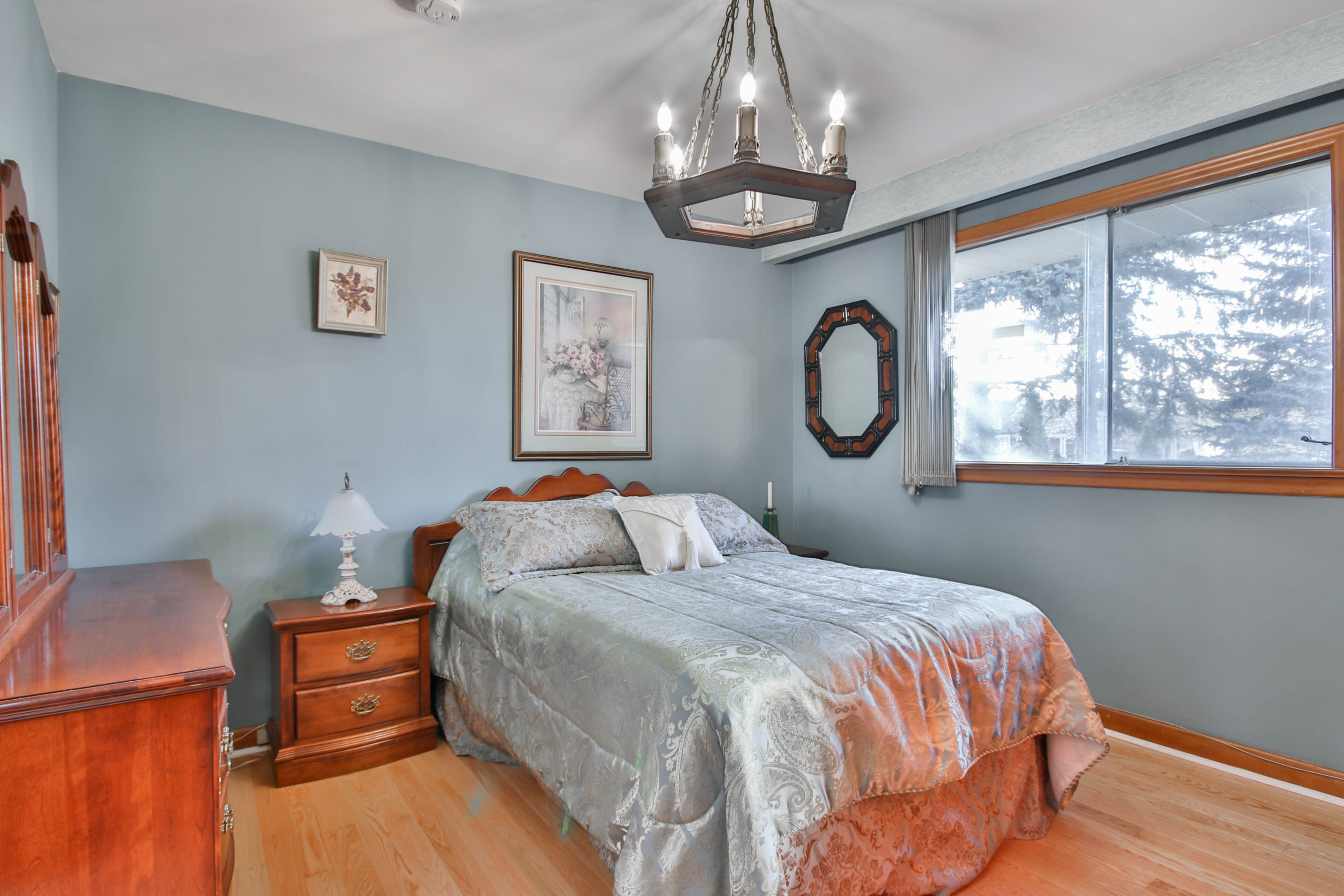 The second bedroom also has a stylish chandelier, a large closet, and a wide window with a front yard view.
Although it lacks an ensuite bath, there's a washroom just across the hall.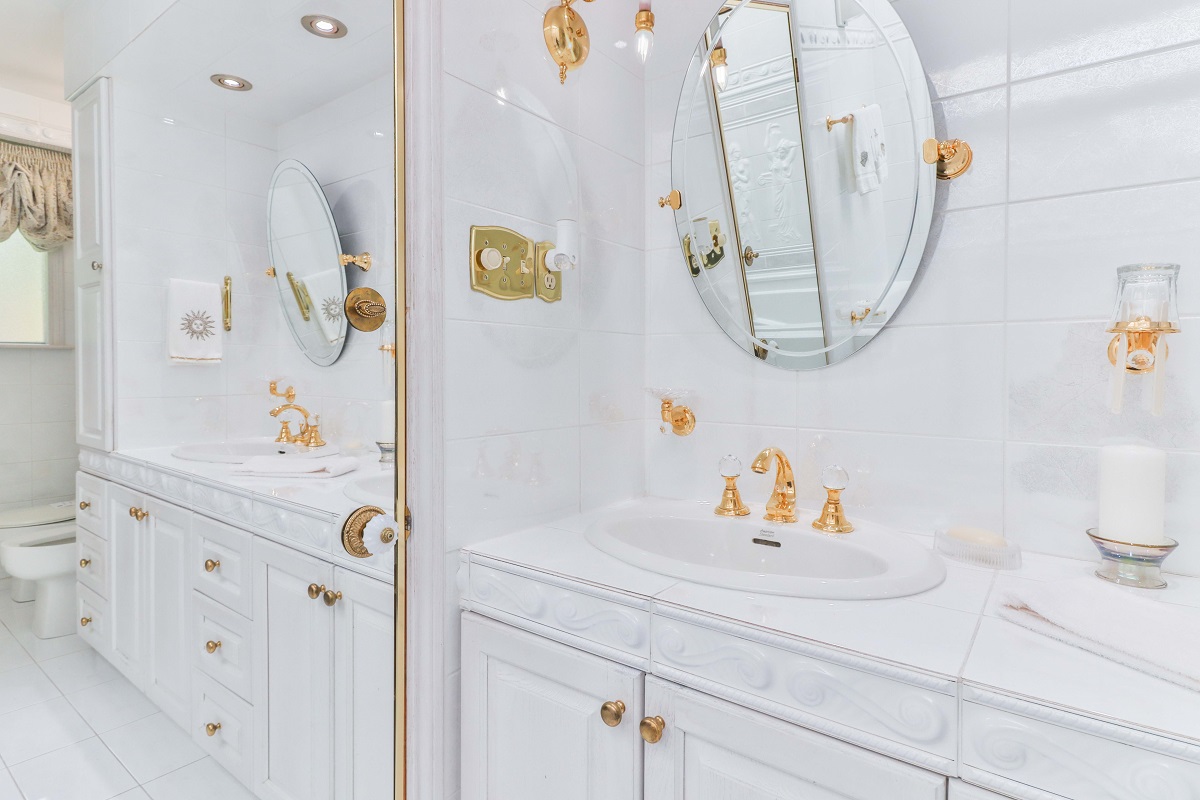 6 Parmbelle's bathroom is the ultimate combination of beauty and function.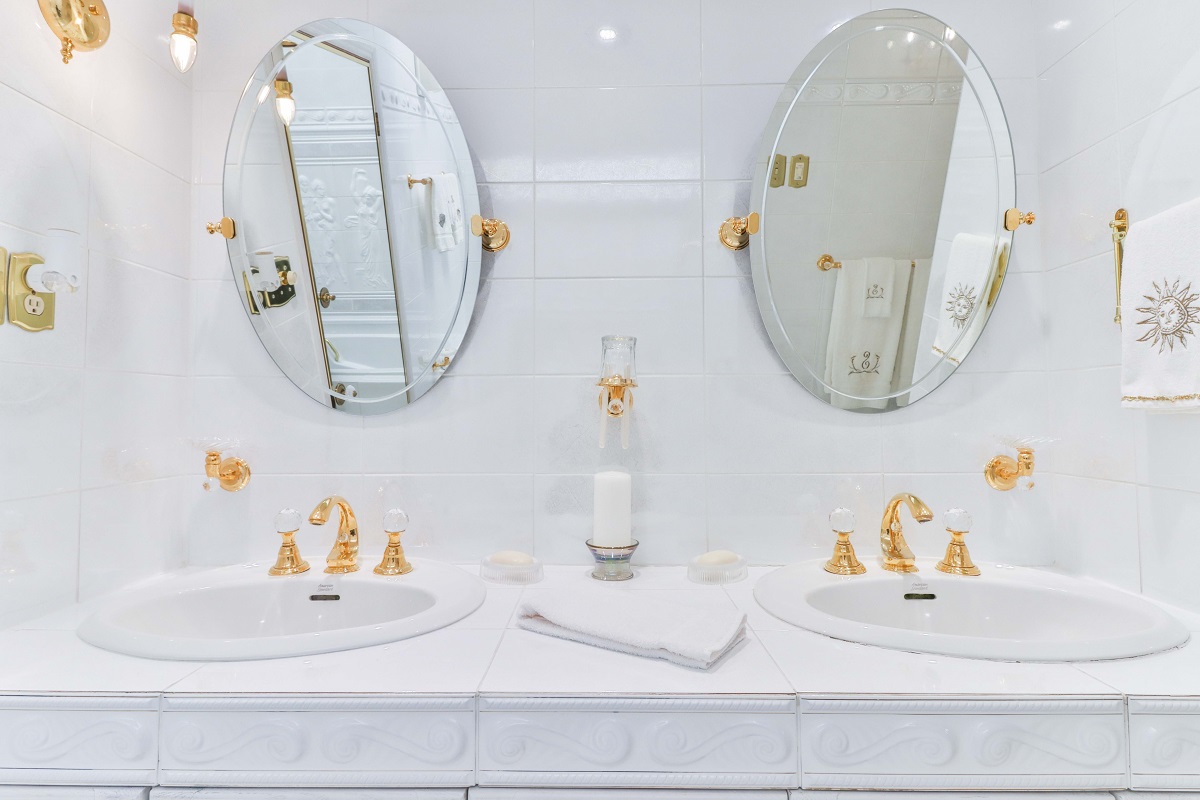 But the washroom's main highlight is certainly the soaker tub.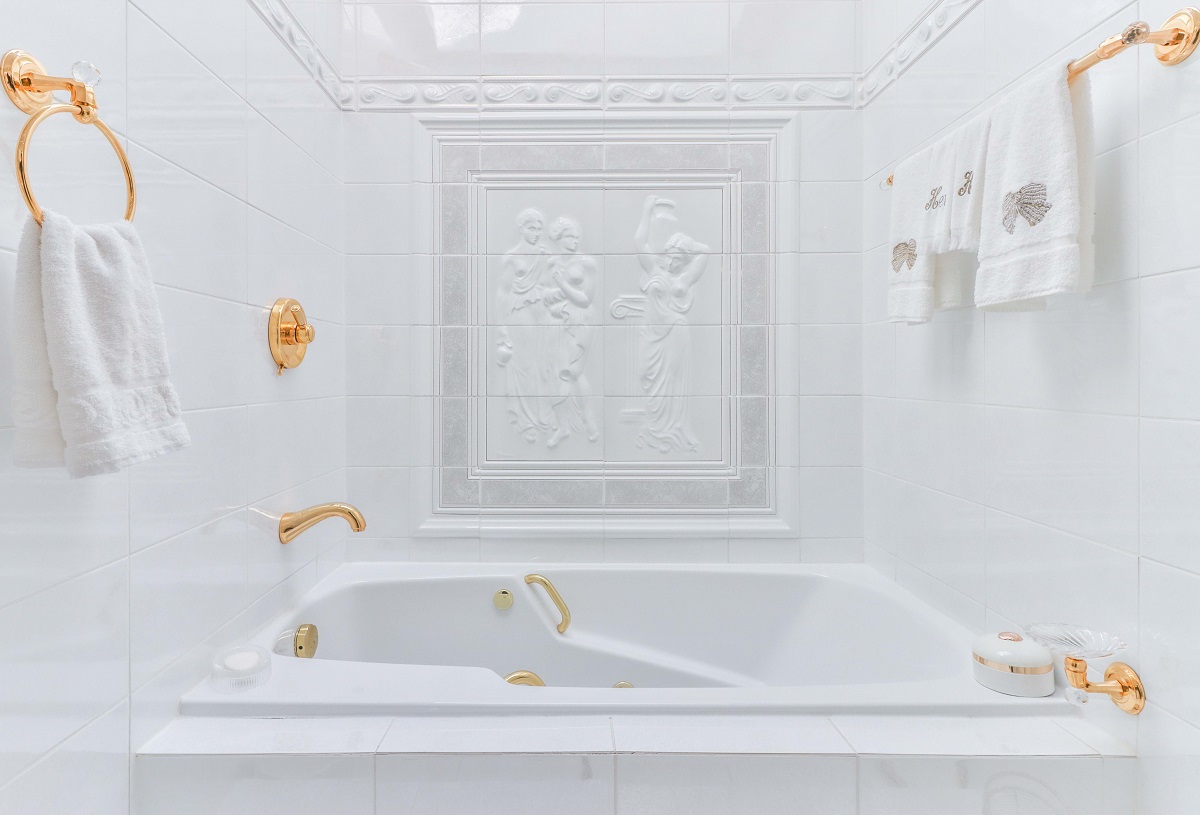 The bathroom also features a bidet, pot-lights, and plentiful drawers and cabinets for storage.
6 Parmbelle Cres – Office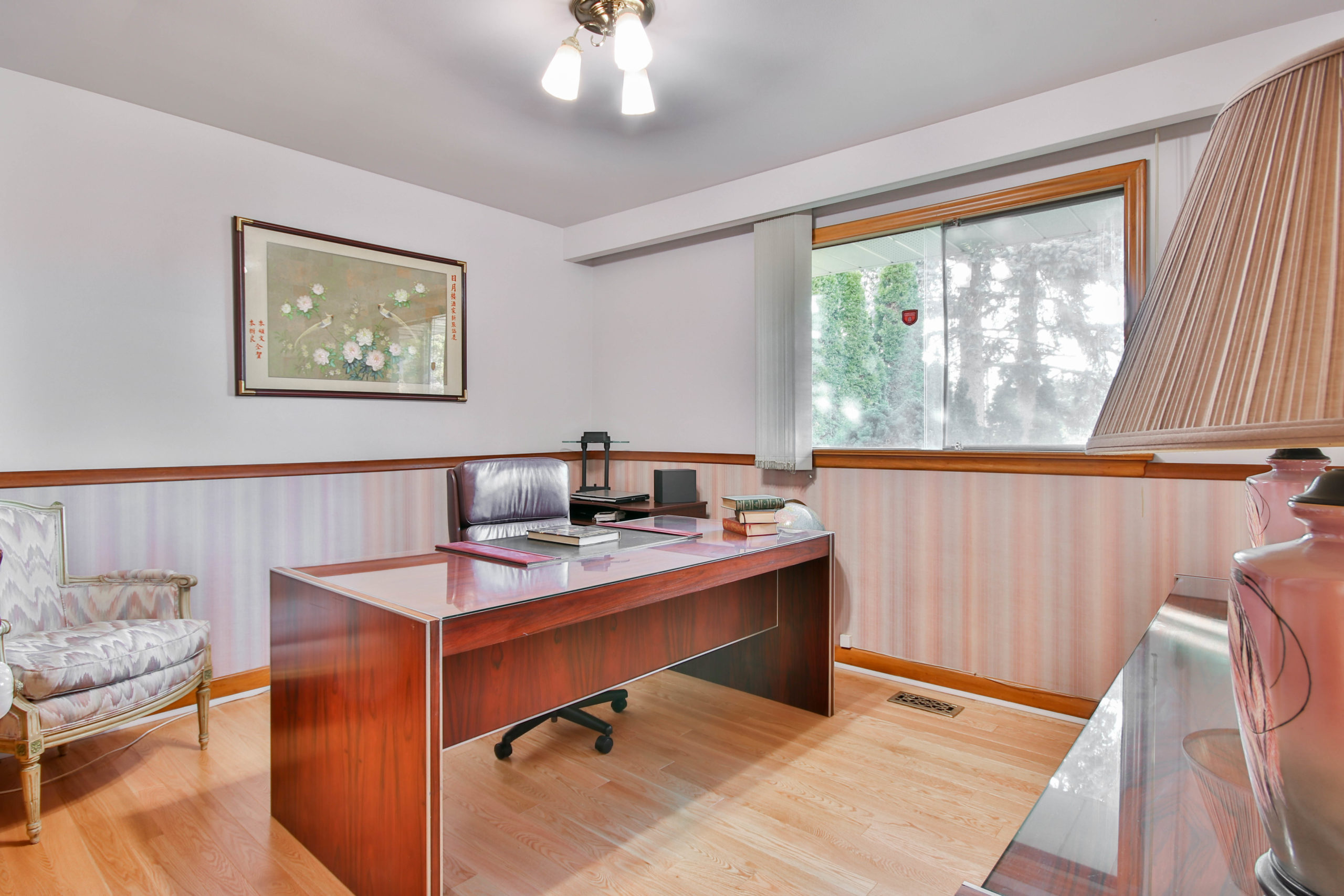 It's spacious, with soft broadloom floors and a large window for ample sunlight.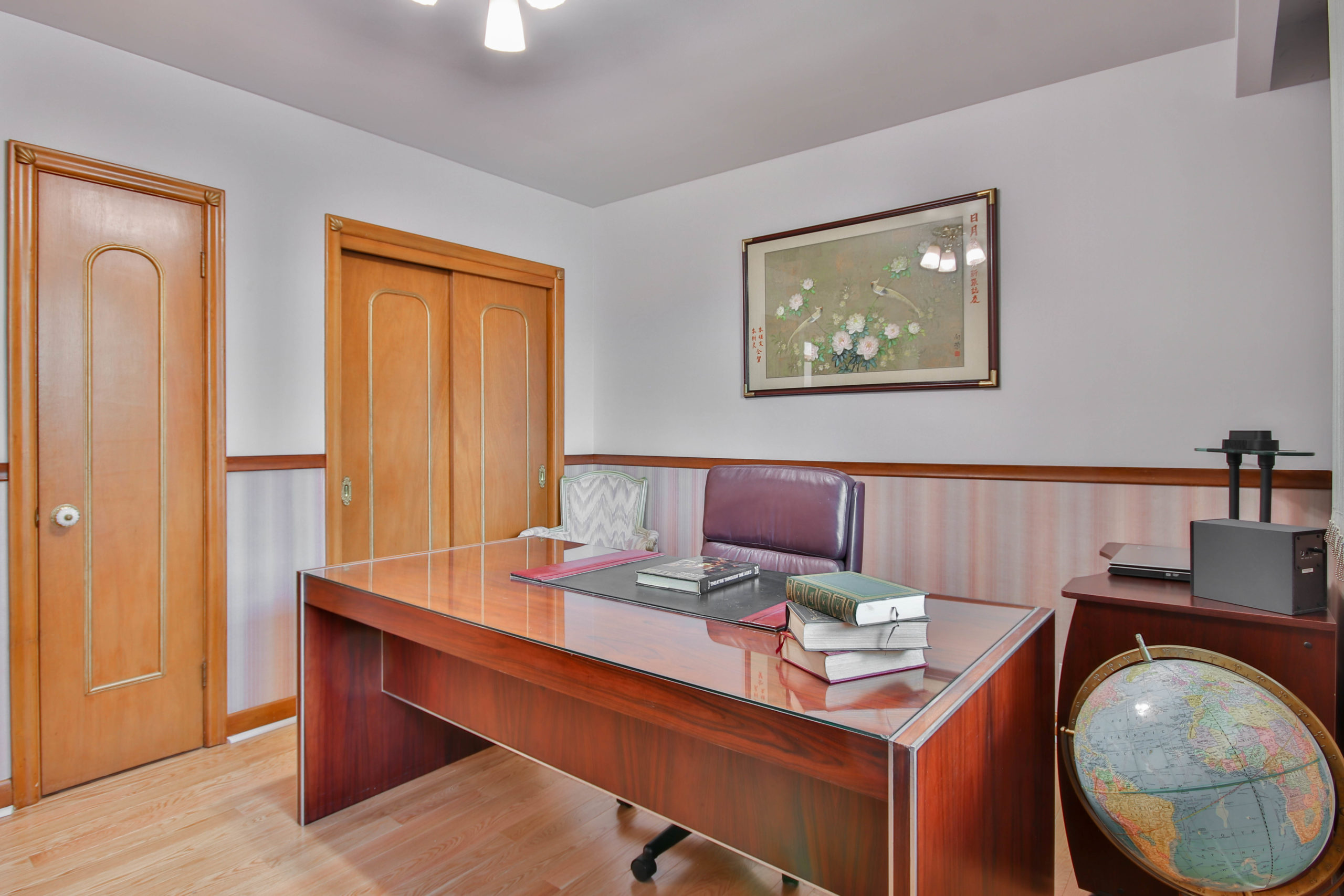 That means you can reserve this space for a bedroom, nursery, storage den or anything else.
6 Parmbelle Cres – Basement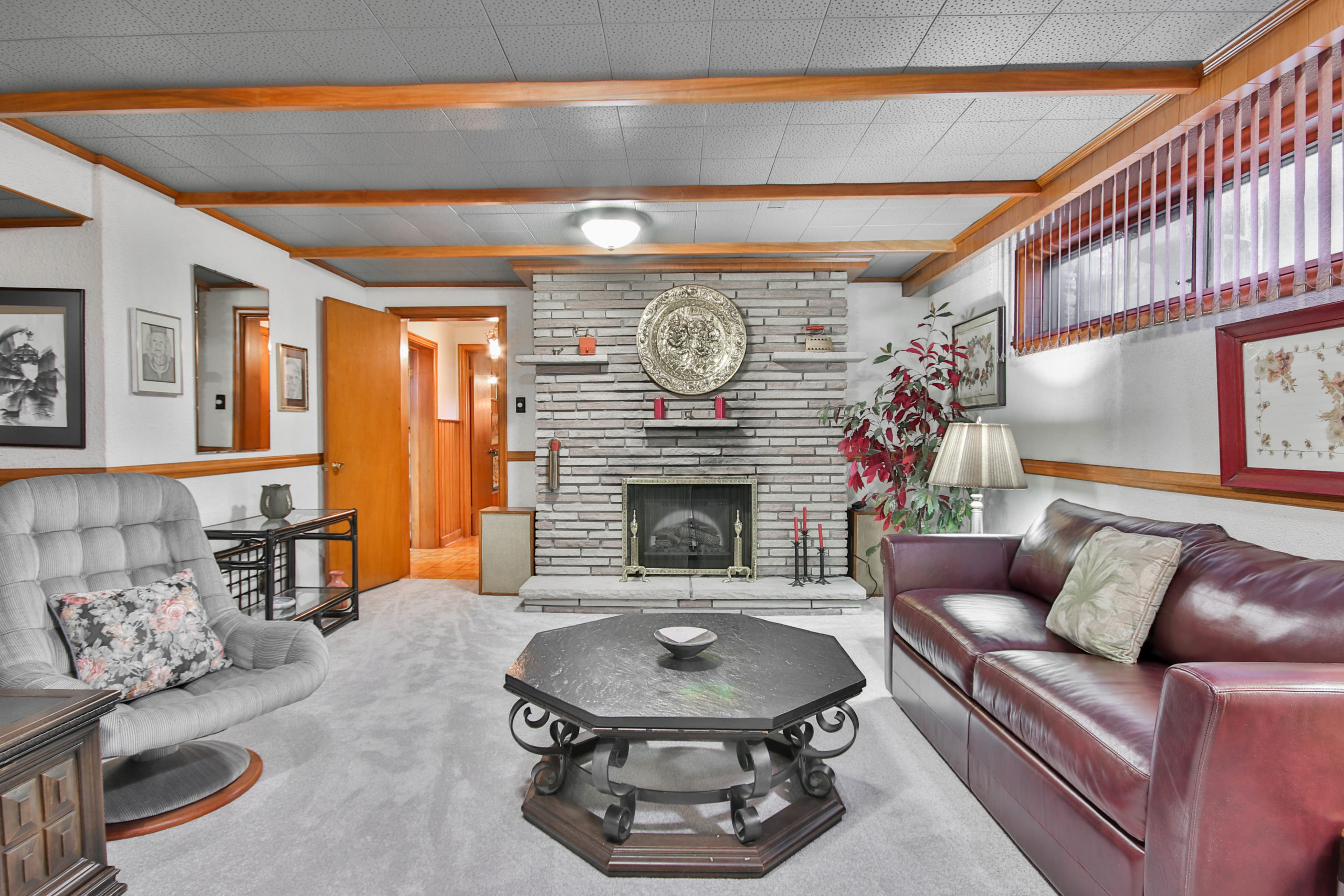 At 19.10 by 13.5 sq. ft., the family room is the perfect place for large social gatherings.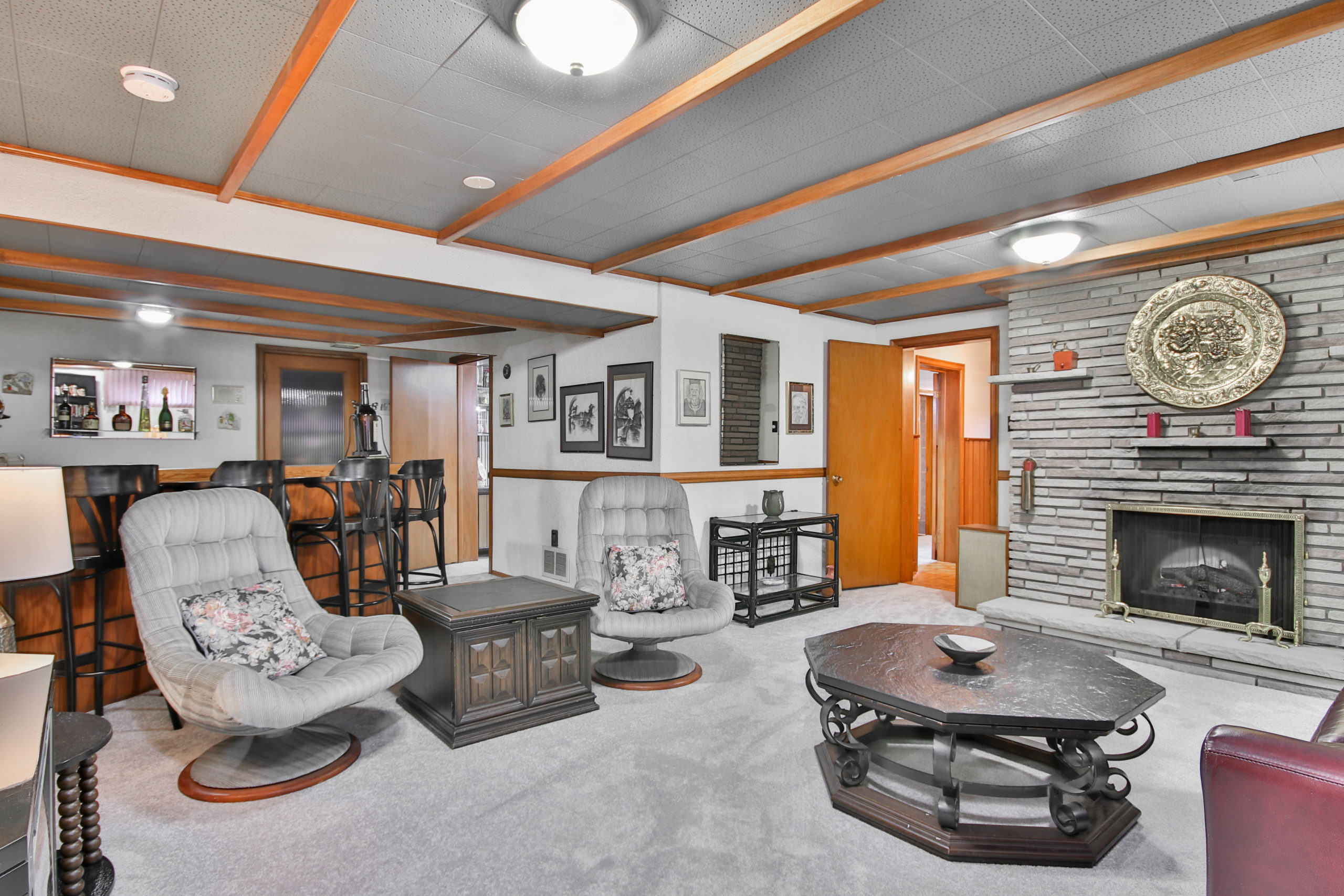 Right next to the family room is the wet bar.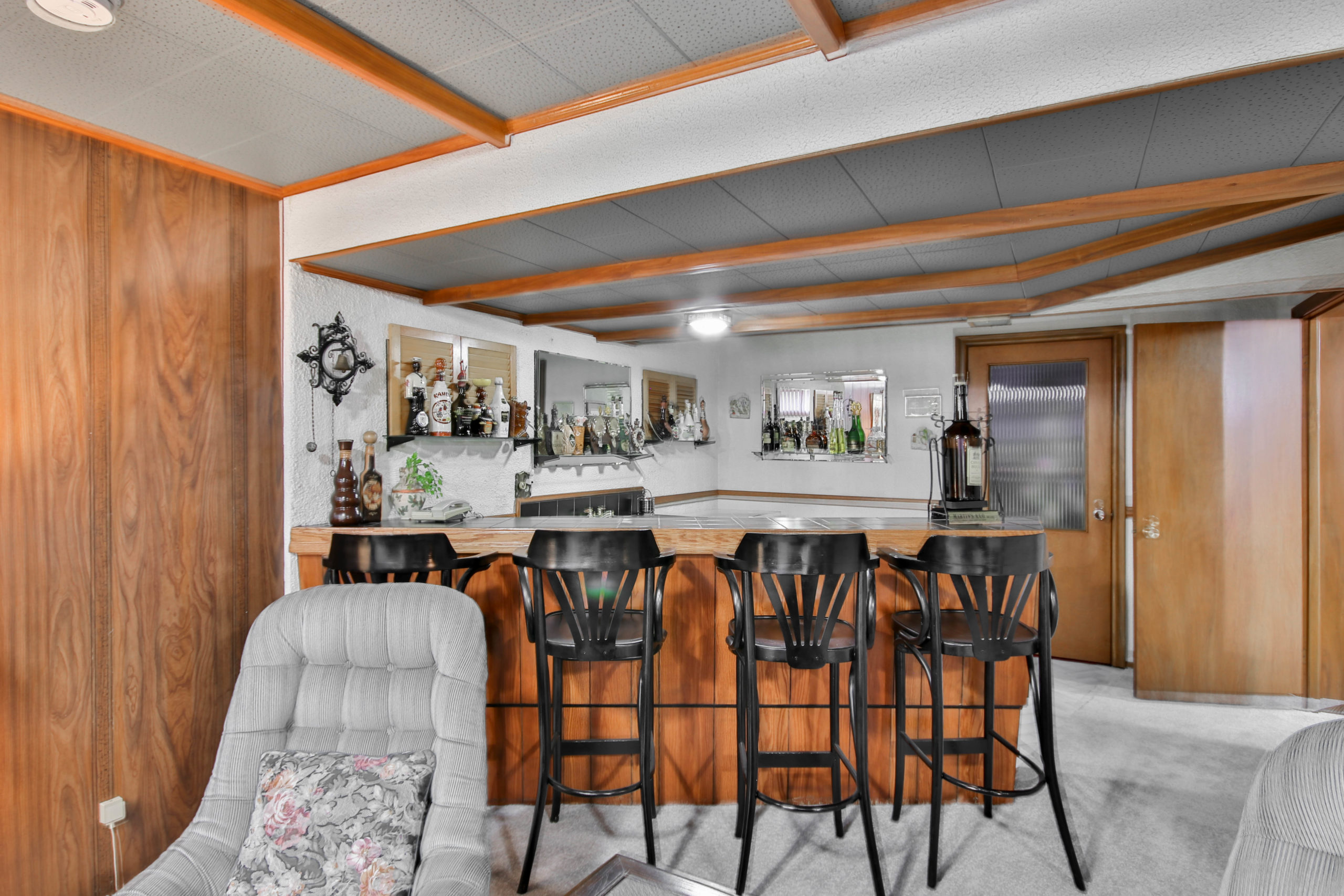 For the more sober-minded, 6 Parmbelle Cres has a basement office.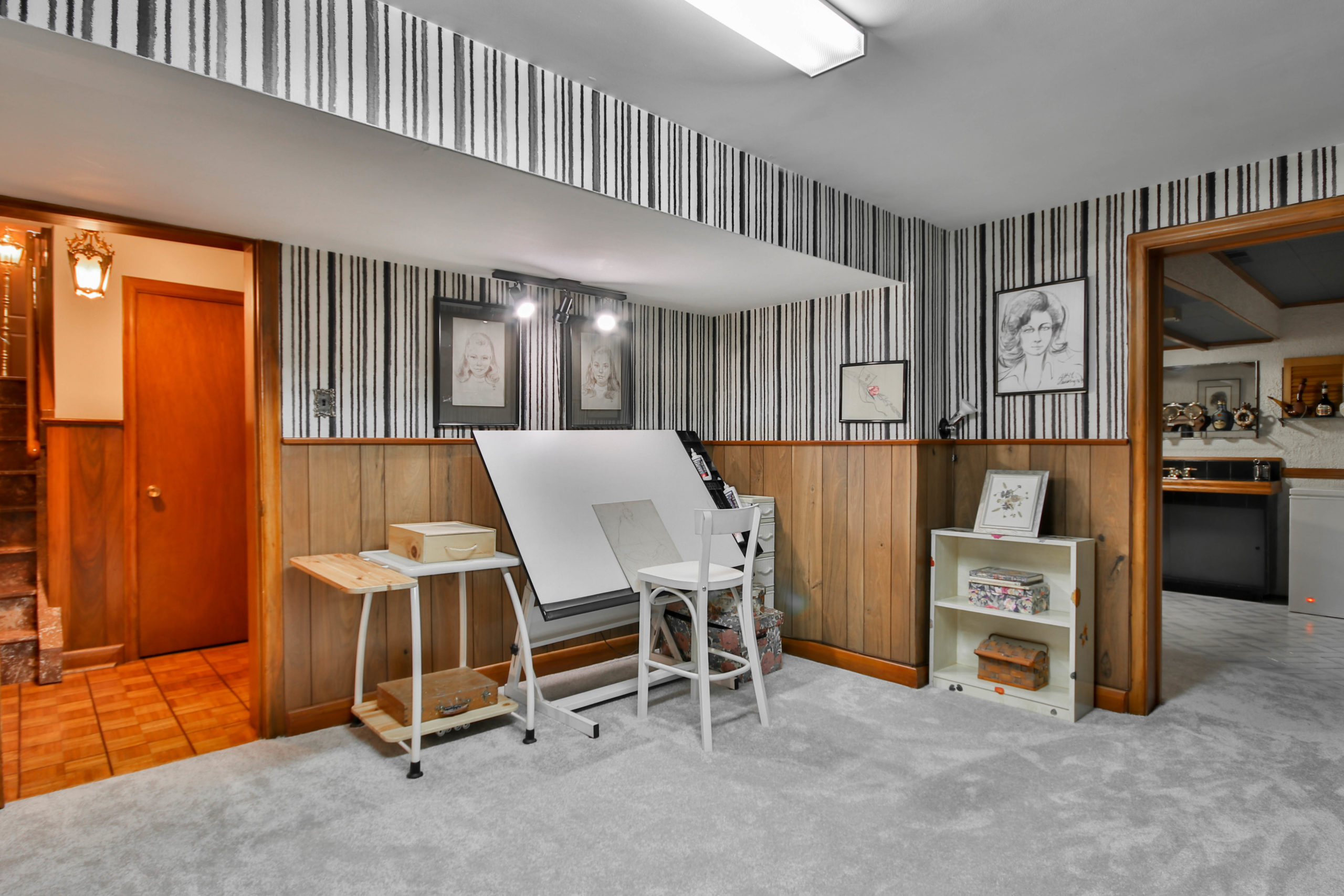 The bungalow's 3rd bedroom also lies in the basement.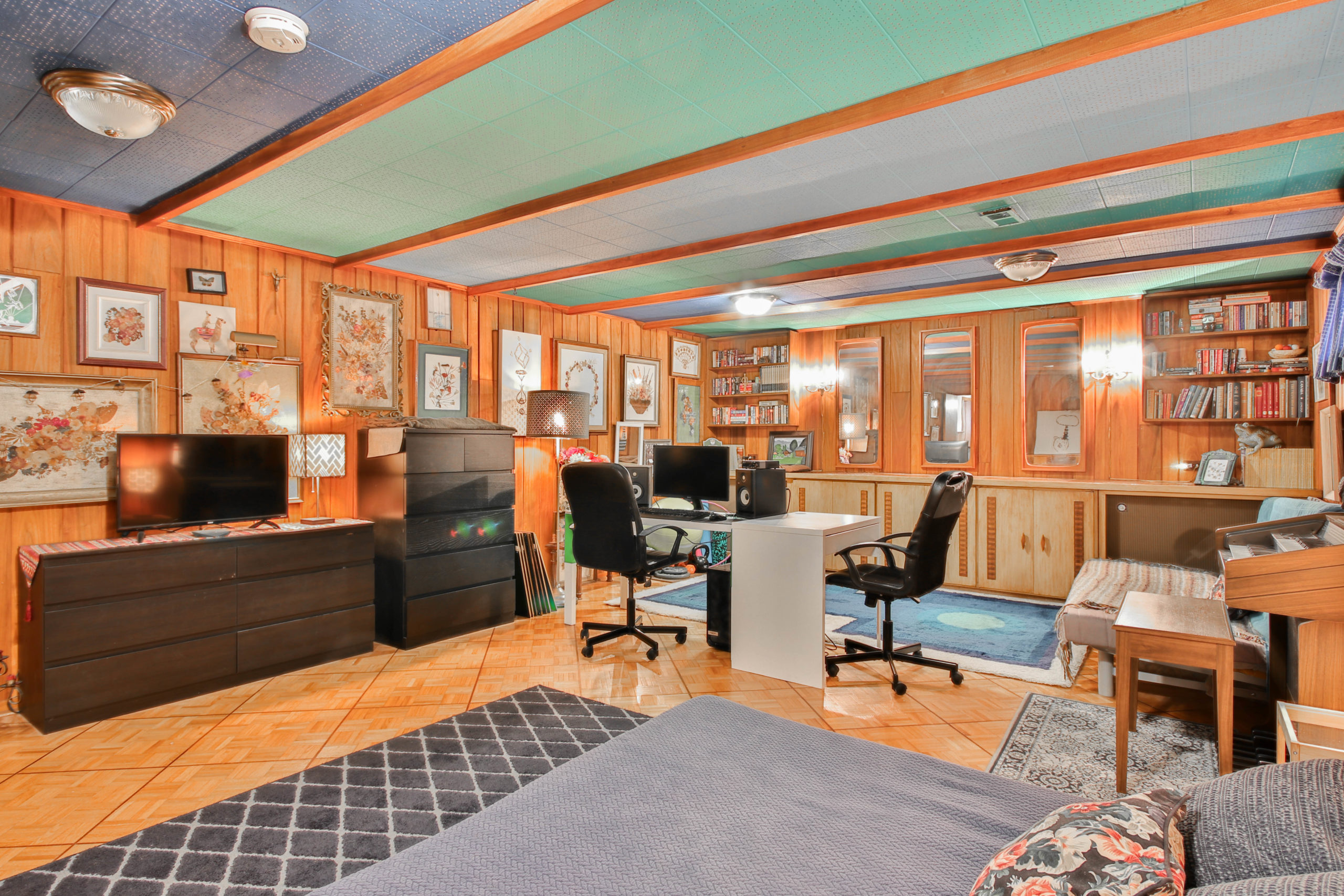 It's also well-lit, with wall-mounted bookshelves and generous storage options.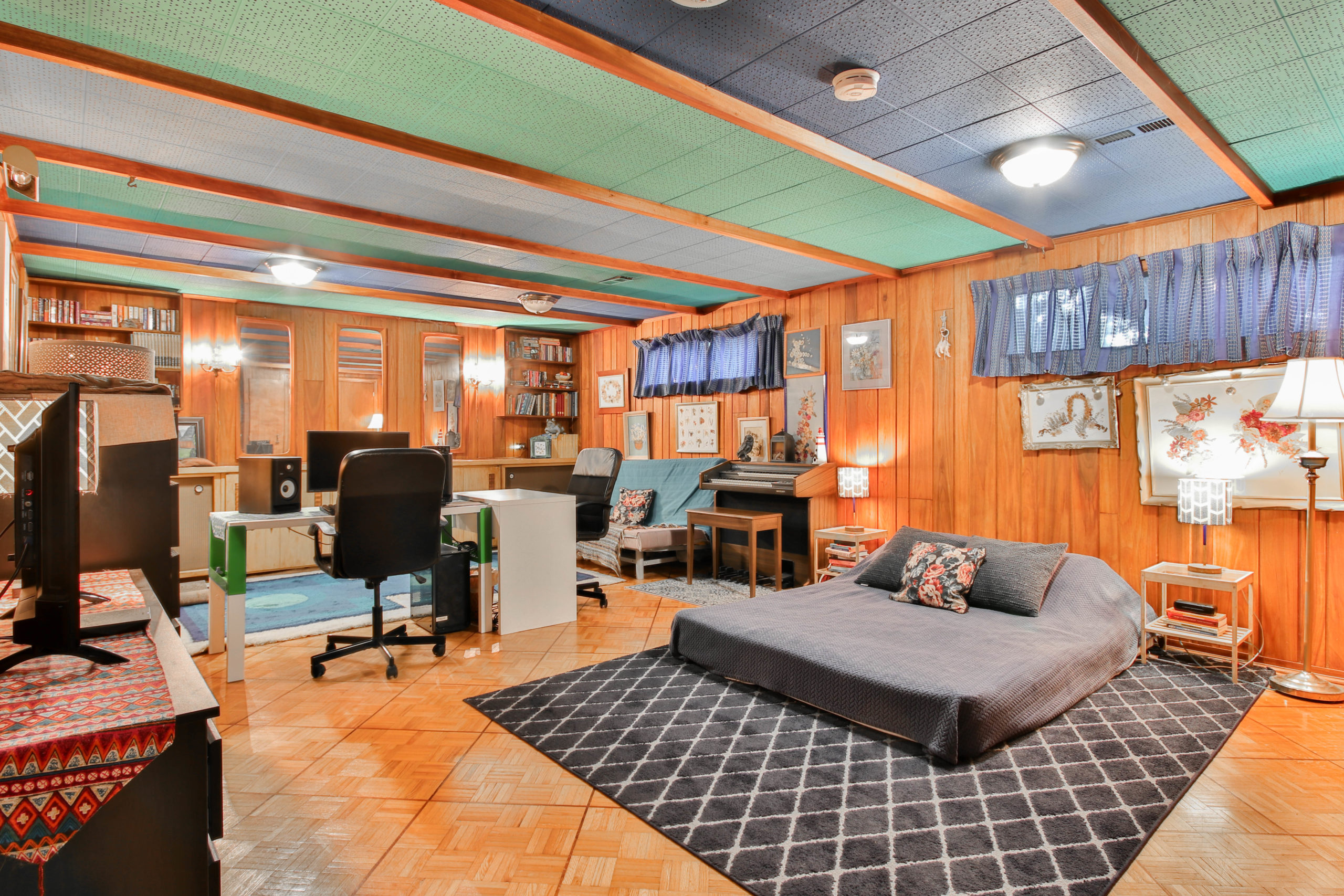 Every bedroom needs a washroom.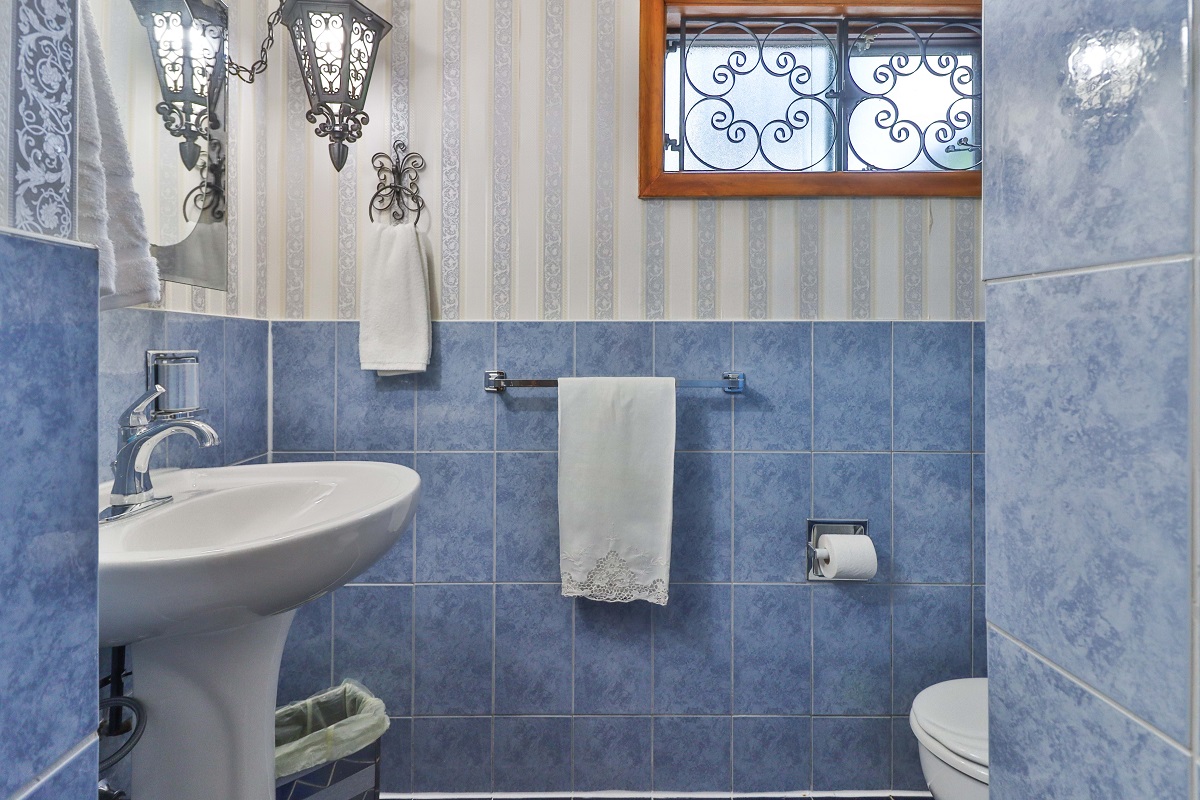 Finally, the basement is also home to a surprisingly chic laundry room.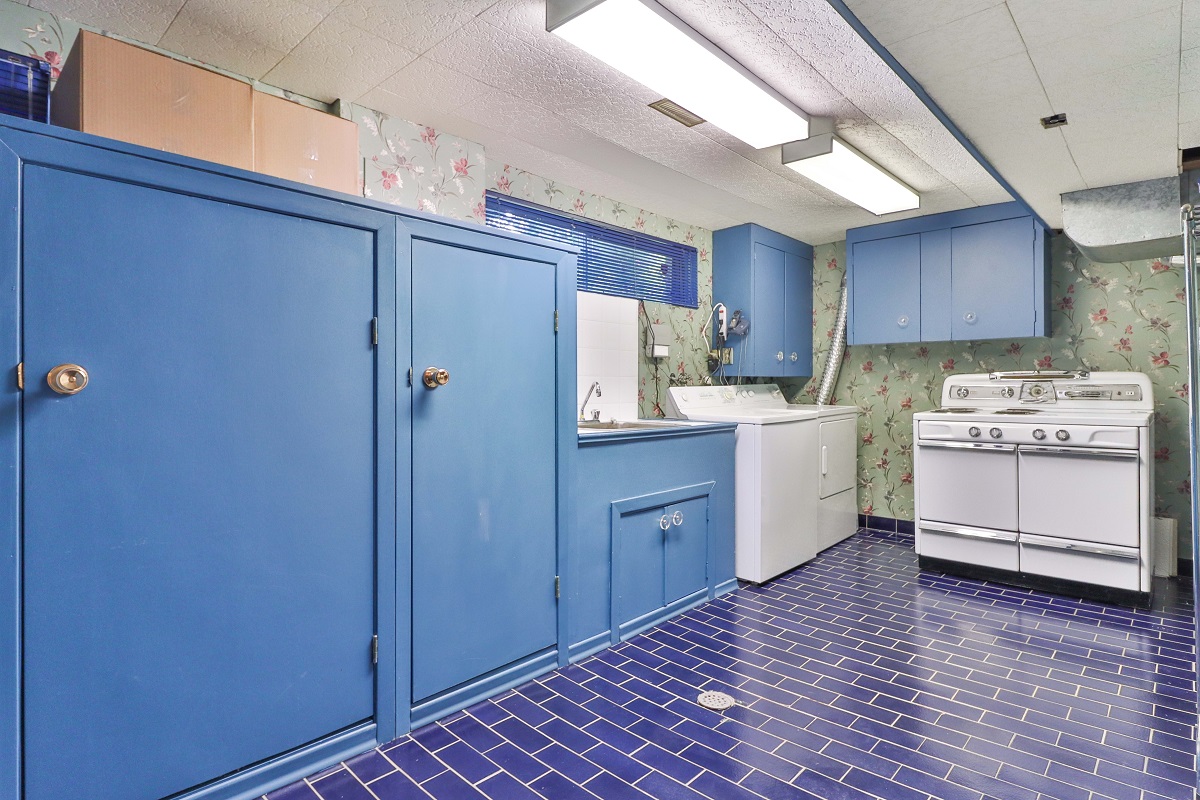 Besides a washer and dryer, the laundry room also carries a stove and refrigerator.
6 Parmbelle Cres – Backyard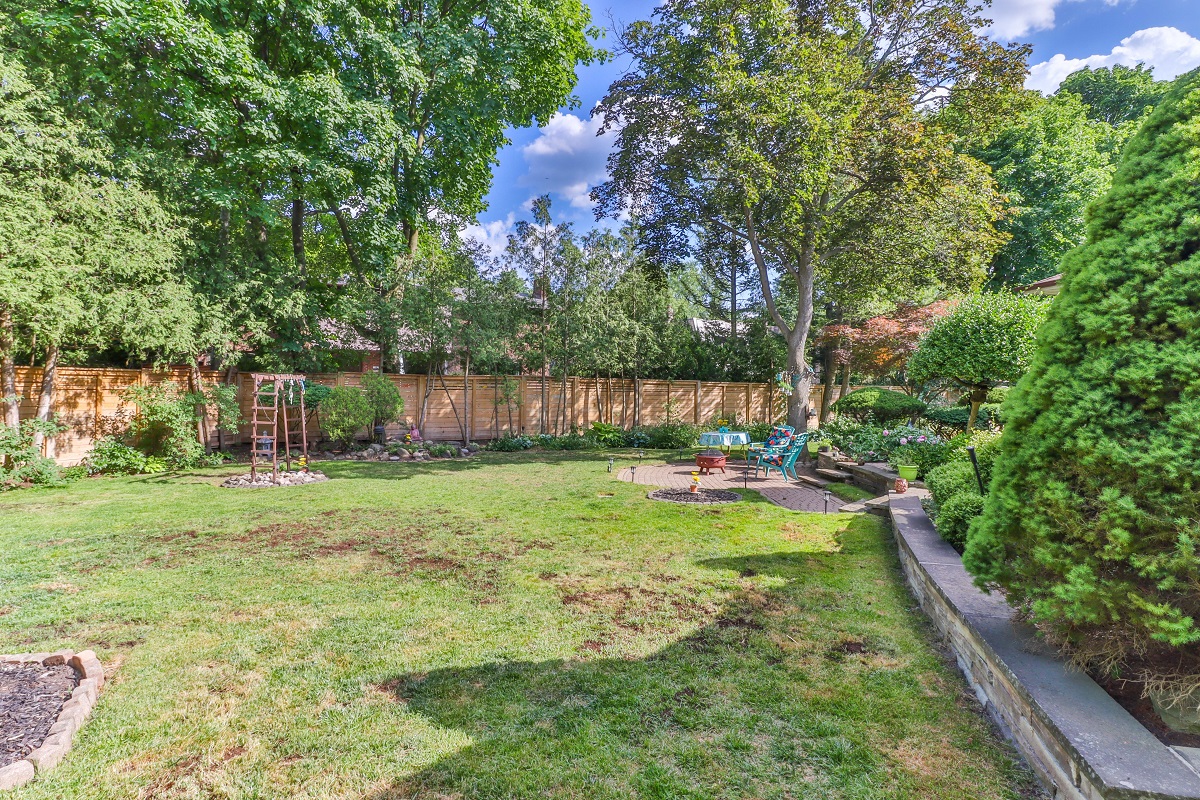 That means kids have plenty of room to run around, play games and sports, or celebrate birthdays.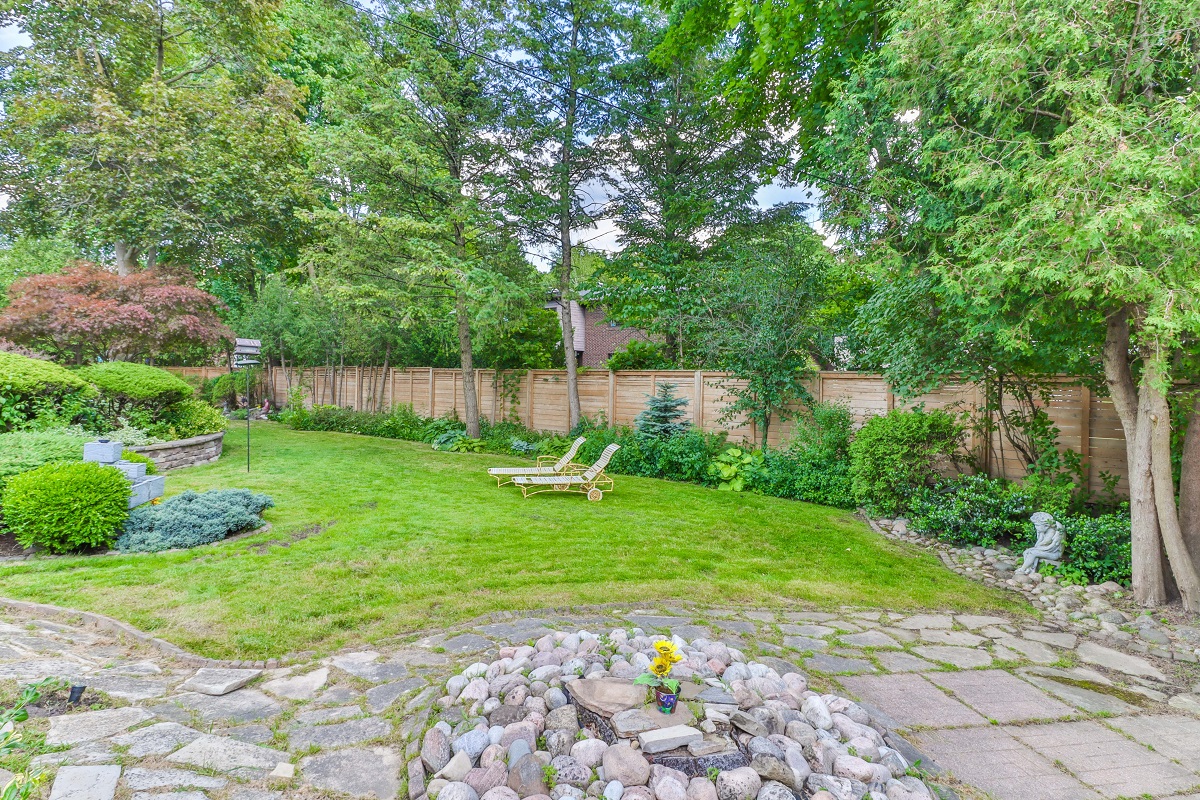 The backyard is also well-shaded by tall trees and has a shed for storing gardening tools.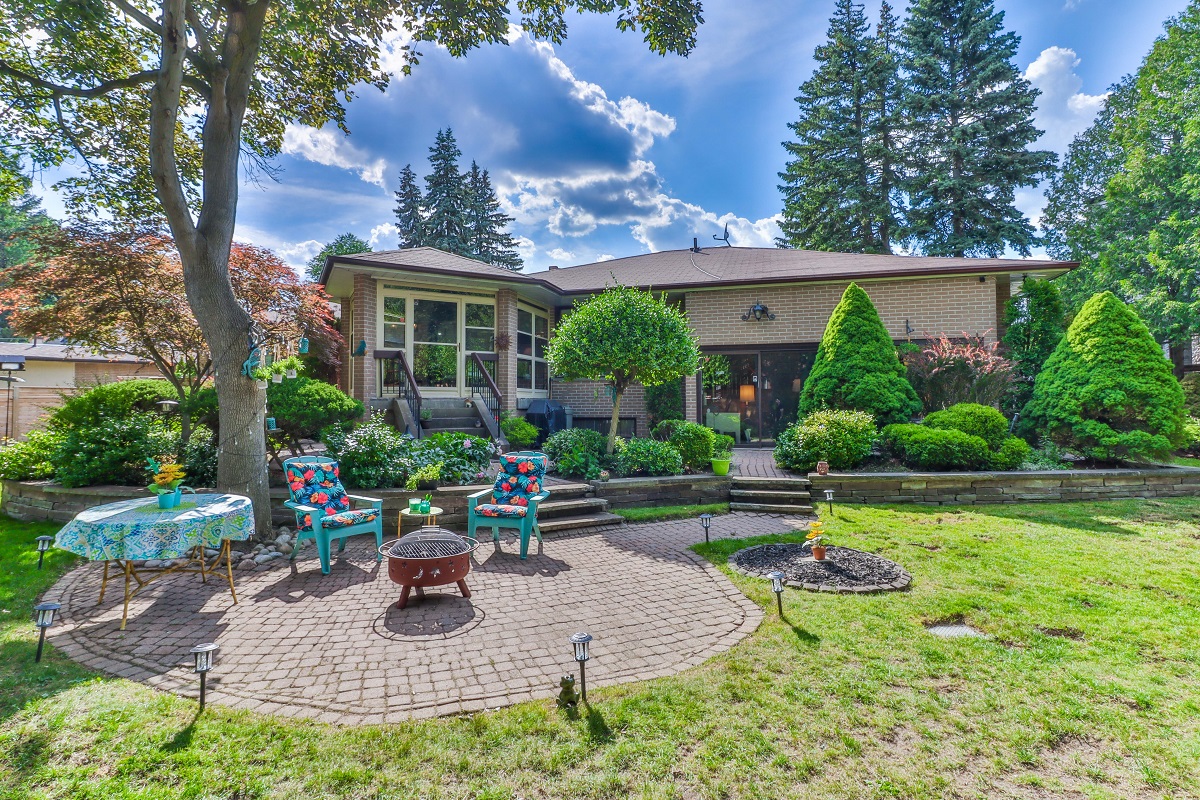 Can't stand the heat?
6 Parmbelle's backyard is so big that it can easily fit a below-ground pool while leaving plenty of space for recreation and landscaping!
6 Parmbelle Cres – Floor Plans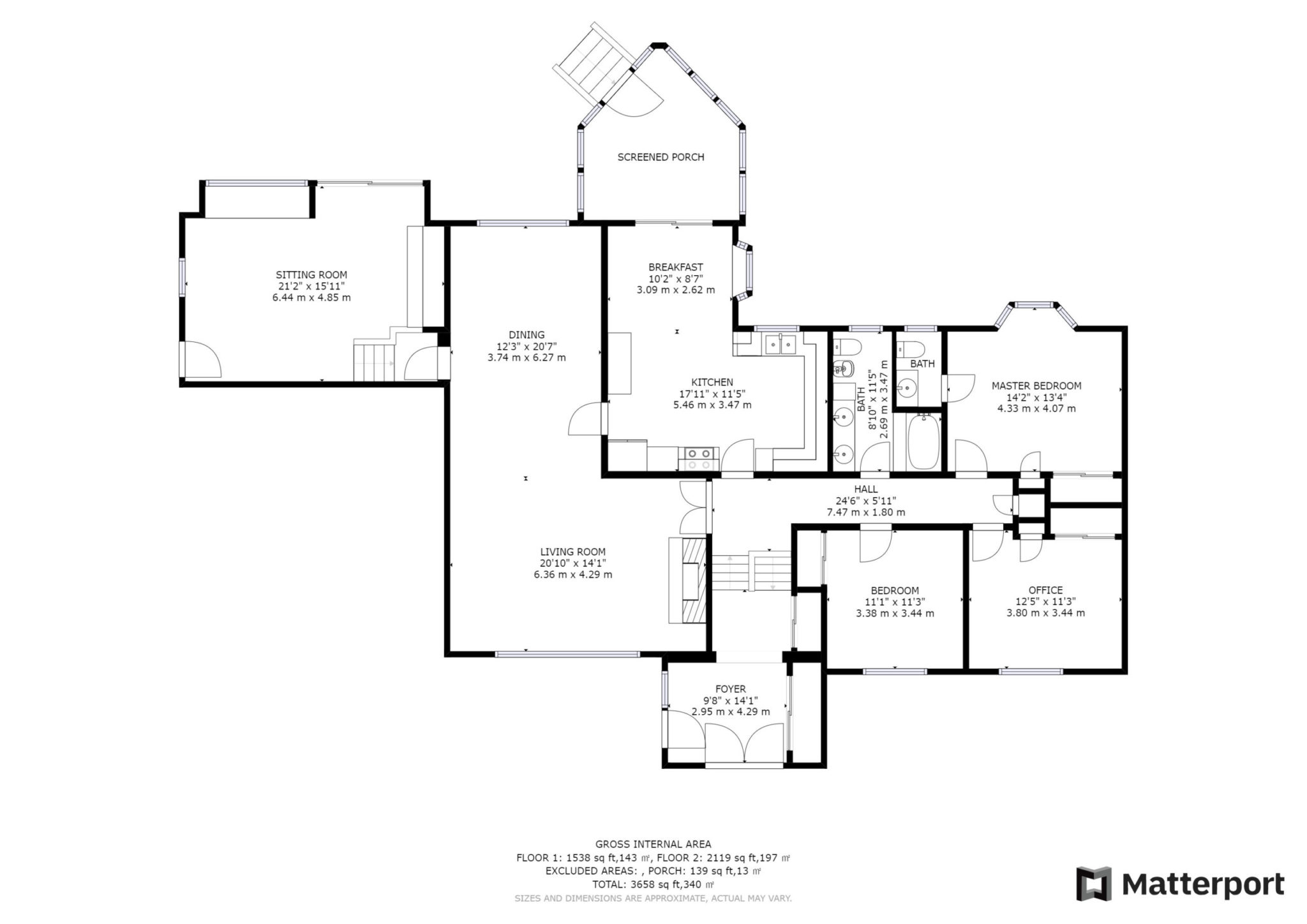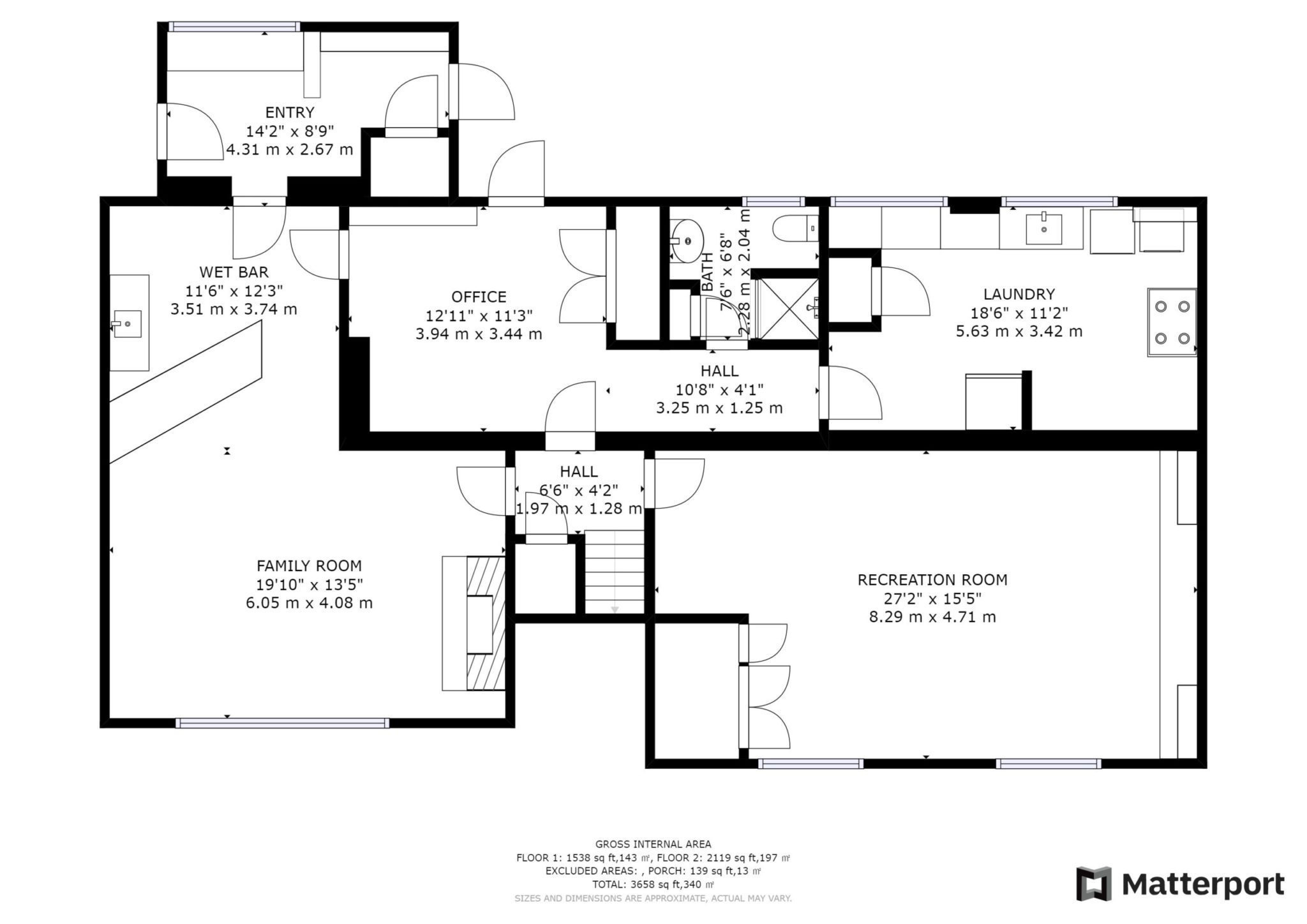 About Parkwoods-Donalda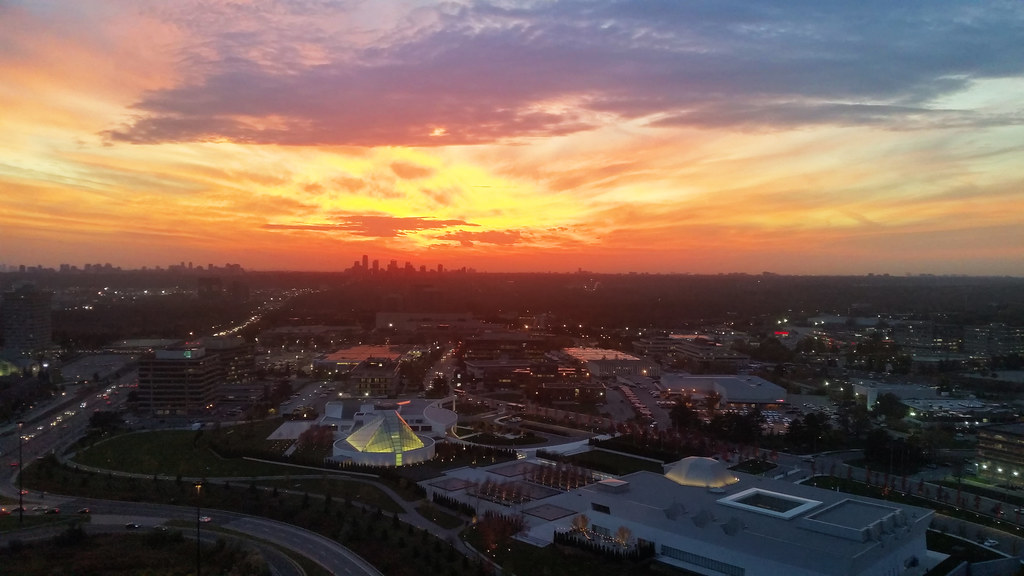 Parkwoods-Donalada is very family-friendly, with great parks, scenic ravines, and fashionable country clubs.
For example, it's a mere 8-minute walk to the Donalda Club.
Covering 200-acres, Donalda sports a state-of-the-art fitness centre, 12 tennis courts, 4 curling rinks, 2 squash courts and an Olympic-sized swimming pool.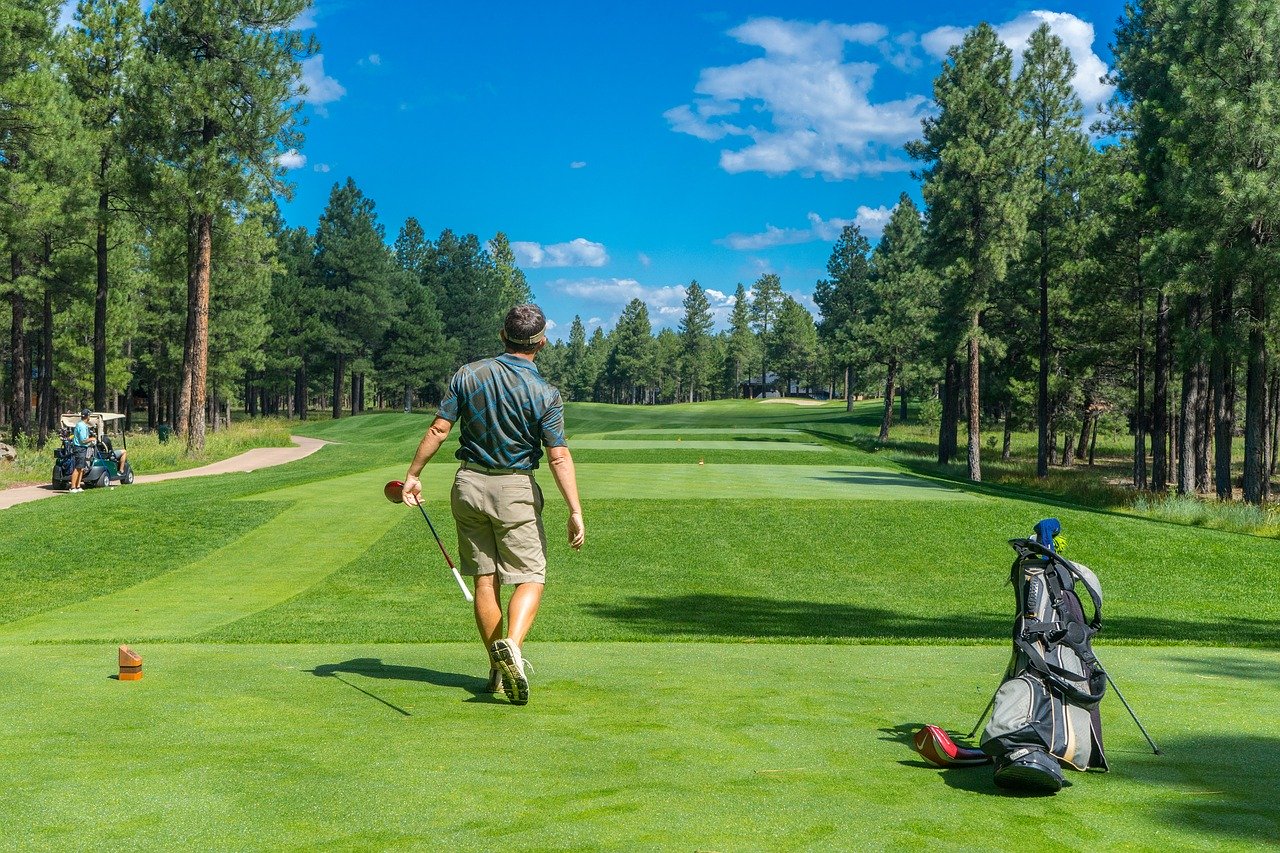 Donalda also offers clubs and activities for all ages.
Kids can sign up for youth karate, swimming and tennis lessons, while adults can keep fit with yoga, Pilates, and aqua-aerobics.
After working out, families can hit the buffet, enjoy all-day breakfast, or sit down for a proper meal with Sunday night prime rib dinners.
Other Location Highlights:
The WOW Factor
3658 sq. ft. of space, including 3 bedrooms, 3 bathrooms, a connected living and dining area, an eat-in kitchen, 2 offices, a library, rec room, wet bar, enclosed porch, and massive backyard.
But 6 Parmbelle isn't just big on size—it's also big on luxury.
You'll notice this in the original marble floors, cedar panelling, granite counters, and brand new red oak hardwood and carpet.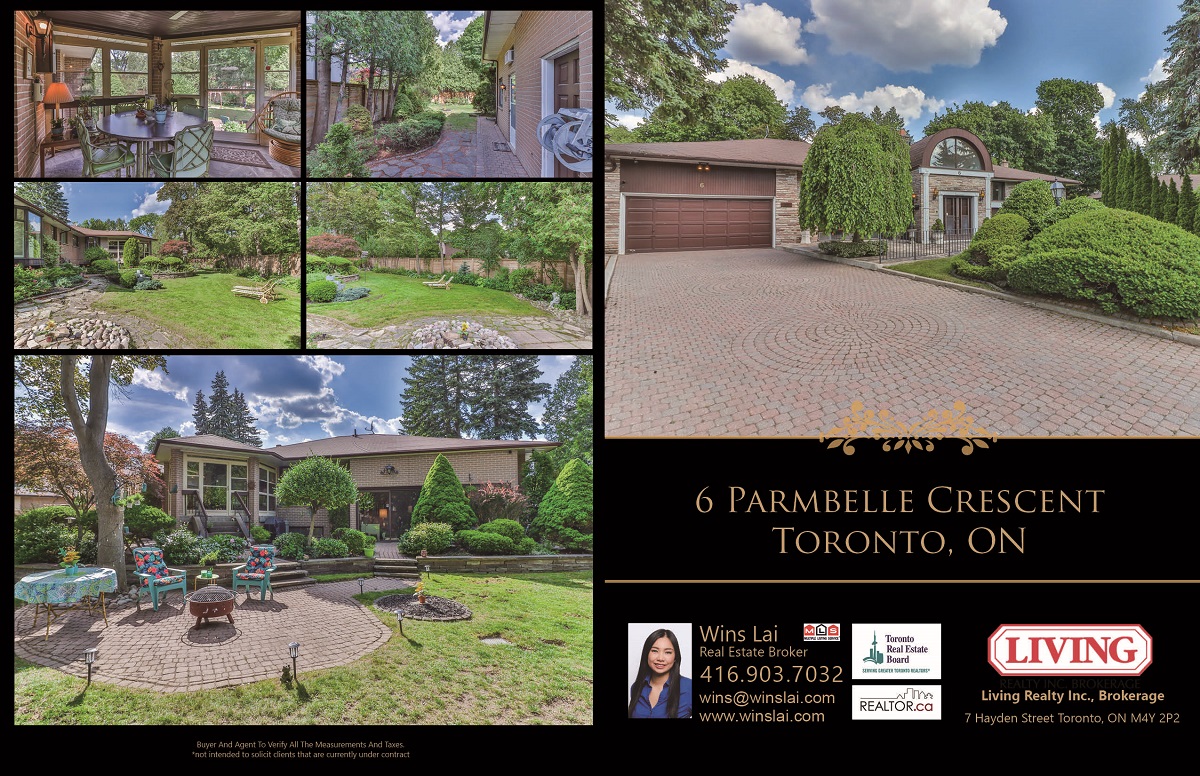 6 Parmbelle's outdoor spaces are just as epic as its indoor ones.And that still doesn't cover everything!
The bungalow also includes a brand new furnace and fencing, a recently renovated roof, and a Rogers Home Monitoring system.
In short: 6 Parmbelle Cres is the home people only dream of—and it can be yours today.
Want to know more about 6 Parmbelle Cres? Take the Virtual Tour or contact me below for more details.
Wins Lai
Real Estate Broker
Living Realty Inc., Brokerage
m: 416.903.7032 p: 416.975.9889
f: 416.975.0220
a: 7 Hayden Street Toronto, M4Y 2P2
w: www.winslai.com e: [email protected]
*Top Producer (Yonge and Bloor Branch) – 2017, 2018, 2019