Overview: our third Ask An Expert interview is with Pauline Duhart of Simply Home Downsizing, a Toronto-based company that specializes in downsizing, moving, organizing, staging & estate clearing services.
Can you tell us a little about yourself and your company?
Simply Home Downsizing is an award-winning company co-founded by my business partner, Rosalind Tantalo, and myself, Pauline Duhart.
Our business offers a range of services for people "in transition."
For example, those moving to a smaller property because of a change in their lifestyle or finances.
Our services include:
Downsizing

Organizing and decluttering

Packing and unpacking

Move management

Estate clearing

Home staging

Online auctions
Downsizing Challenges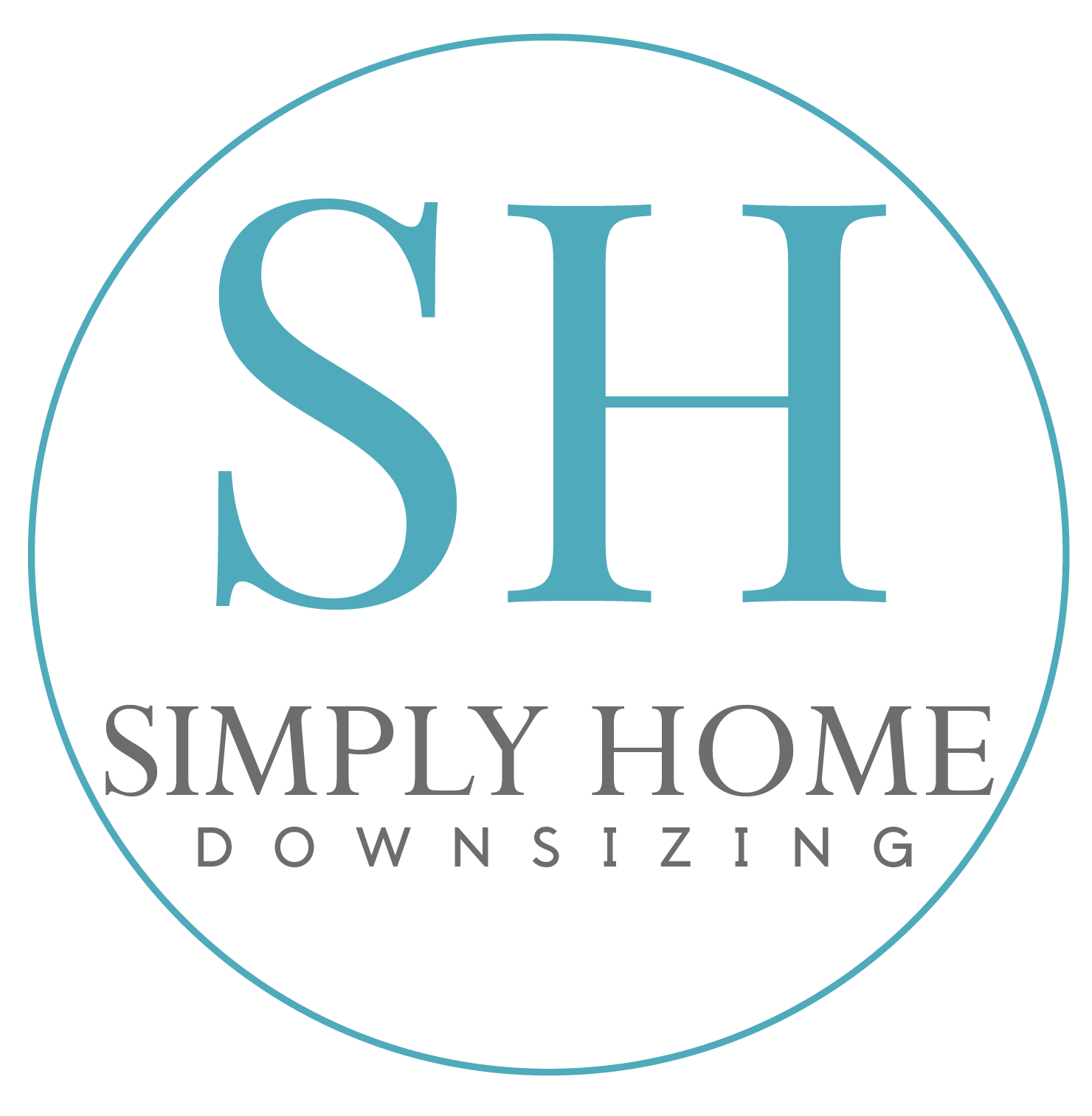 What is your greatest challenge when it comes to downsizing large homes?
For larger properties, our biggest challenge is accurately estimating the time and staff required to complete the project.
It's important to communicate this fact to homeowners.
Bigger home projects demand more time, especially if we conduct an online auction to sell most of its assets.
What advice would you give homeowners before they engage your services?
Set a generous timeline and give yourself an occasion to thoroughly consider the items in your home.
For instance, you can make a list of all the things you plan on keeping, selling, donating, or giving to friends and family.
This can help you reduce the clutter in your new home, and maybe earn a little money.
Also inform your loved ones well in advance of your plans to downsize.
An early notice enables them to set aside time to assist you with the downsizing process.
Organizing Micro Condos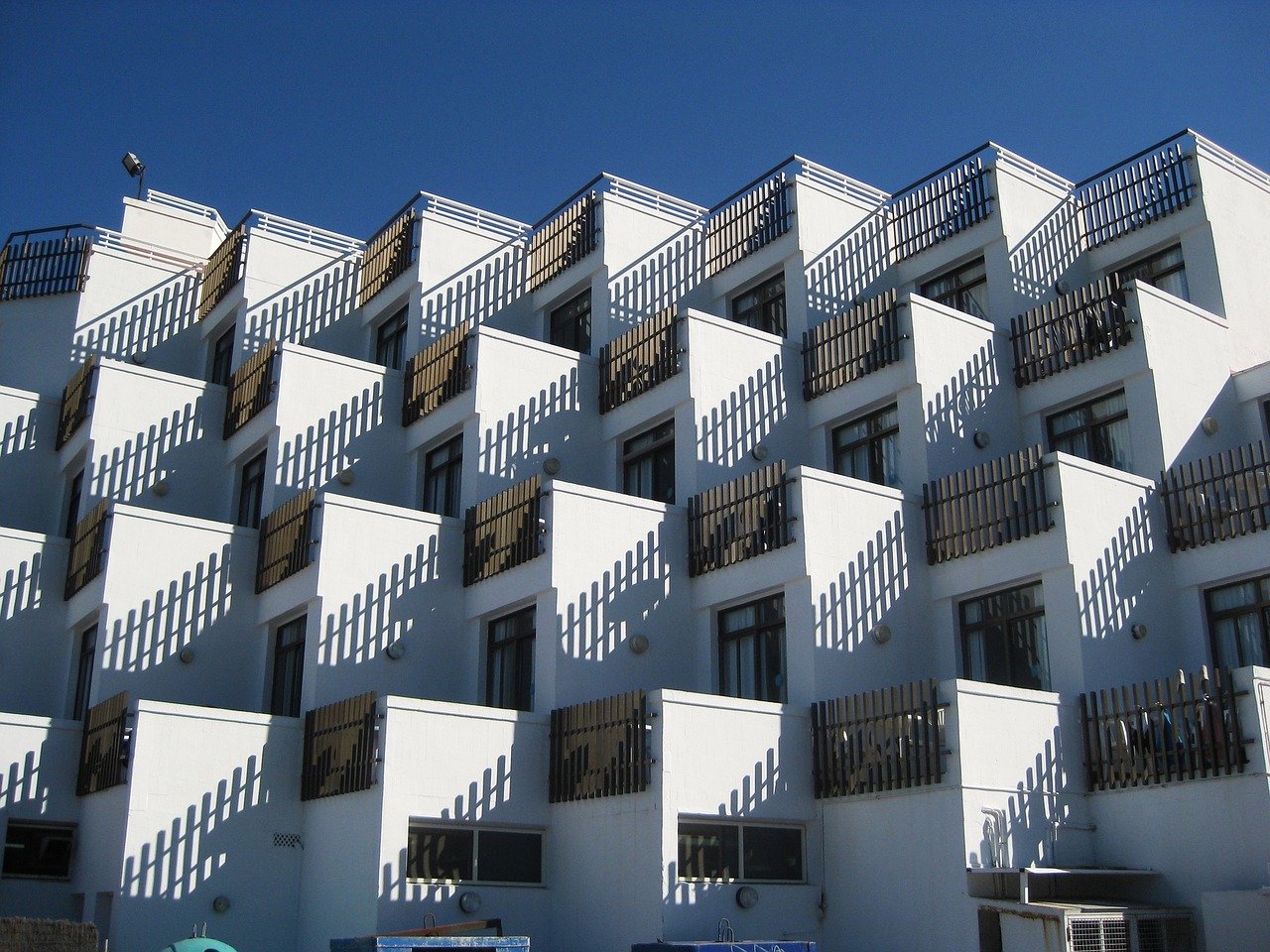 What are the biggest challenges of organizing micro condos, and what advice do you have for homeowners before they hire you?
The two biggest organizational challenges are lack of storage space and furniture that's too big for the home.
Our first piece of advice is that homeowners be ready to donate or dispose of items they no longer use.
This will make it far easier for the Simply Home team to declutter and organize your small space.
Our second piece of advice is to employ multi-functional furniture.
For example, ottomans can be used as a coffee table, foot stool, bed bench, storage box, and even a cooler!
We also recommend using as much wall space as possible.
That includes floor-to-ceiling shelves, wall hooks and racks, and pegs on the backs of doors for hanging clothes.
Staging Services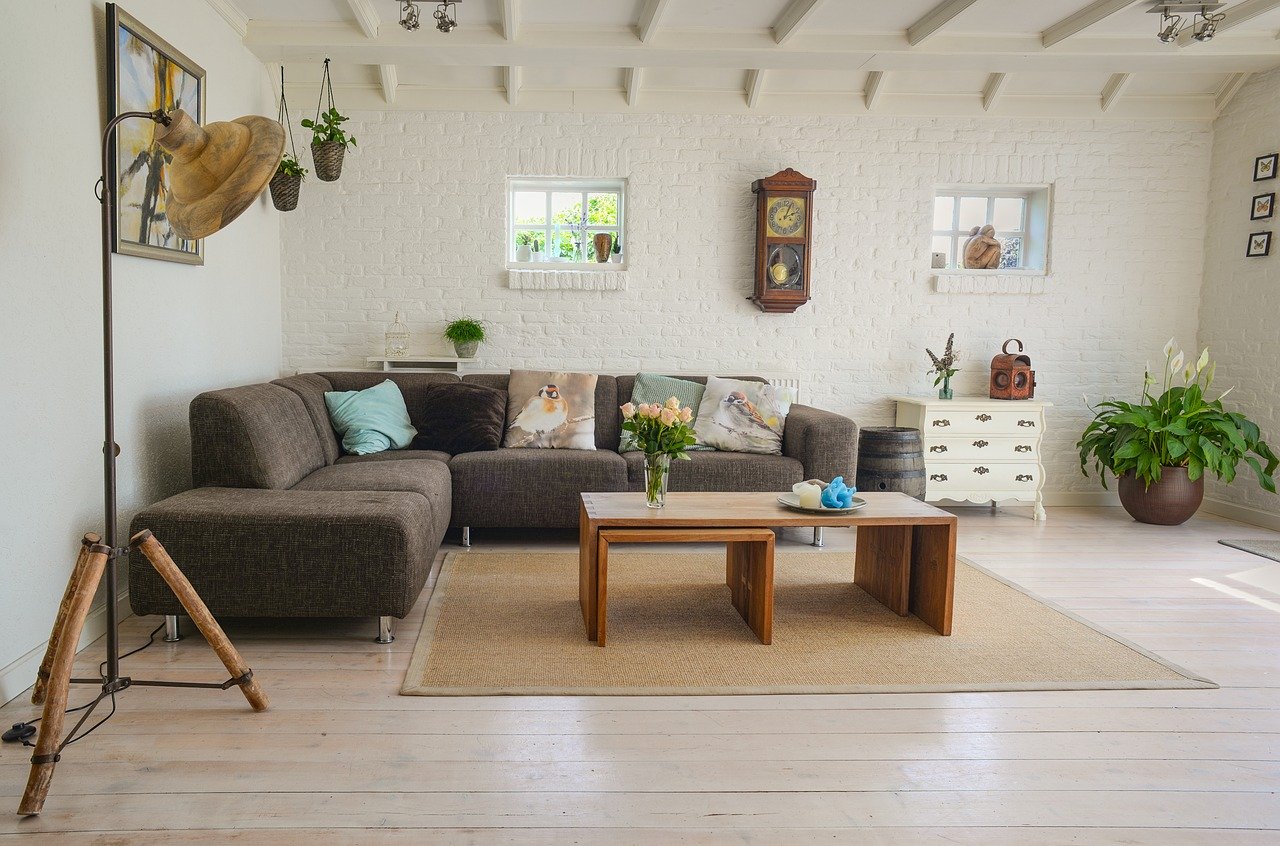 How do your staging services work? And how long does it take to stage a condo compared to a house?
We always begin with an in-home consultation and do a walk-through of the property, after which we provide a written estimate for the time and cost needed to complete the project.
Depending on its size, it can take 12-24 hours to stage a home.
Unlike houses, condo staging requires time to transport furniture and other items up and down the elevator.
We also have to factor in planning, artful furniture and décor selection, delivery and arrangement of those items, and the de-staging process, where we remove the rented materials.
All of this takes time.
Simply Home also offers 30-day furniture and accessory rentals for home stagings.
What Makes Simply Home Downsizing Unique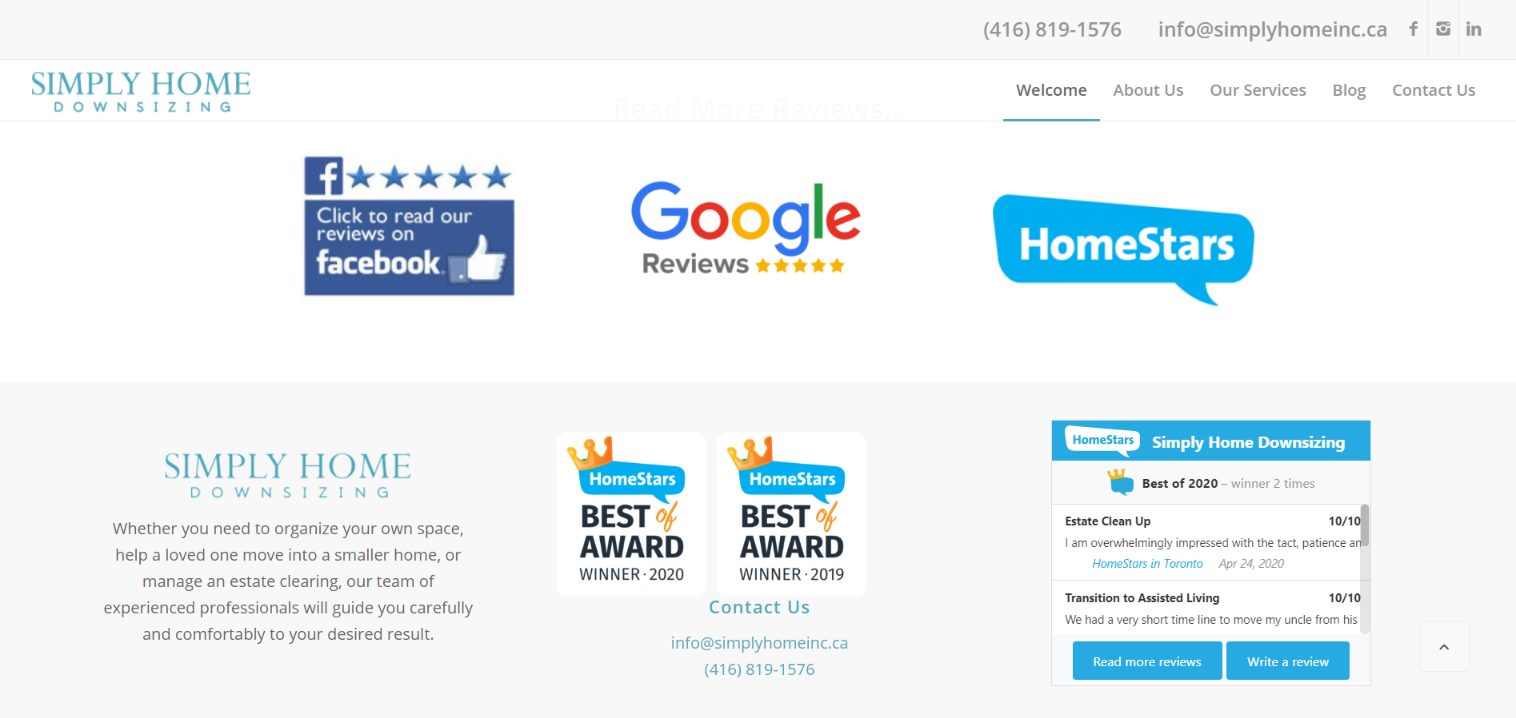 How does Simply Home differ from the competition?
Our motto is "Simplifying lives, one home at a time."
We do that by offering end-to-end services, whether it's helping you transition to a smaller home, streamlining the moving process, organizing your new home, staging your property for sale, or providing estate clearing services—we're there from start to finish.
Every member of our team is also compassionate, dedicated and fully-trained, ensuring each job goes perfectly.
And because we have a large team of organizers and stagers, we can complete big projects in just a day or two.
Simply Home is also fully insured and has almost a decade of experience.
And as proof of our professionalism, we've won the Best of HomeStars Award two years in a row.
That, together with our excellent client reviews, speaks for the quality of our services.
For more information about Simply Home Downsizing, check out their website.