Overview: a look at the November 2019 GTA Housing Market Report, including sales figures, price changes, house and condo sales, the new sellers' market, and the overall state of the GTA real estate market.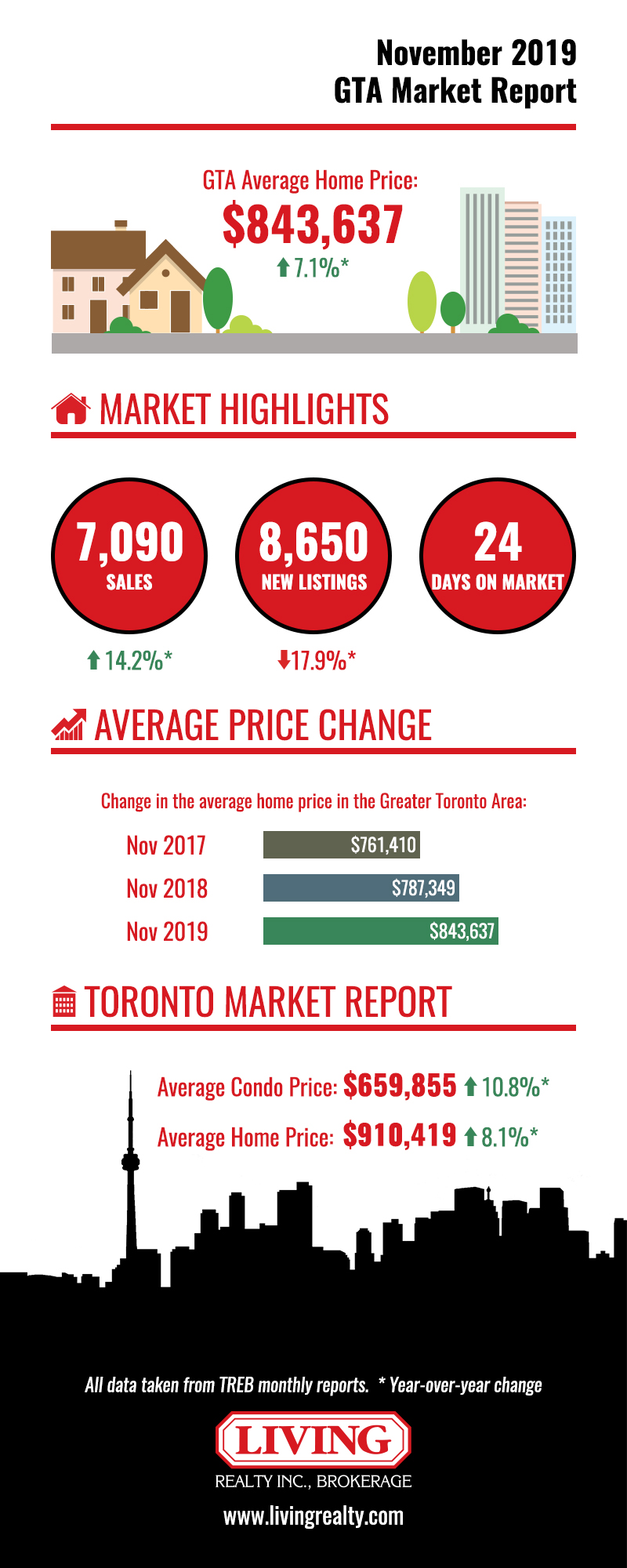 The November 2019 GTA Market Report is in, and like last month's report, the numbers are very optimistic.
Once again, the GTA housing market is on an upward trajectory, with sales and prices both rising.
Echoing last month's sentiments, the Toronto Real Estate Board (TREB) declares:
On a GTA-wide basis, sales were up year-over-year for all major market segments. Annual sales growth in ground-oriented home types, including detached houses, led the way.
Overall, the entire GTA real estate market saw robust growth, especially among detached homes.
Let's take a closer look the numbers and find out exactly what they mean for those looking to buy, sell or rent.
November 2019 GTA Housing Market: Key Findings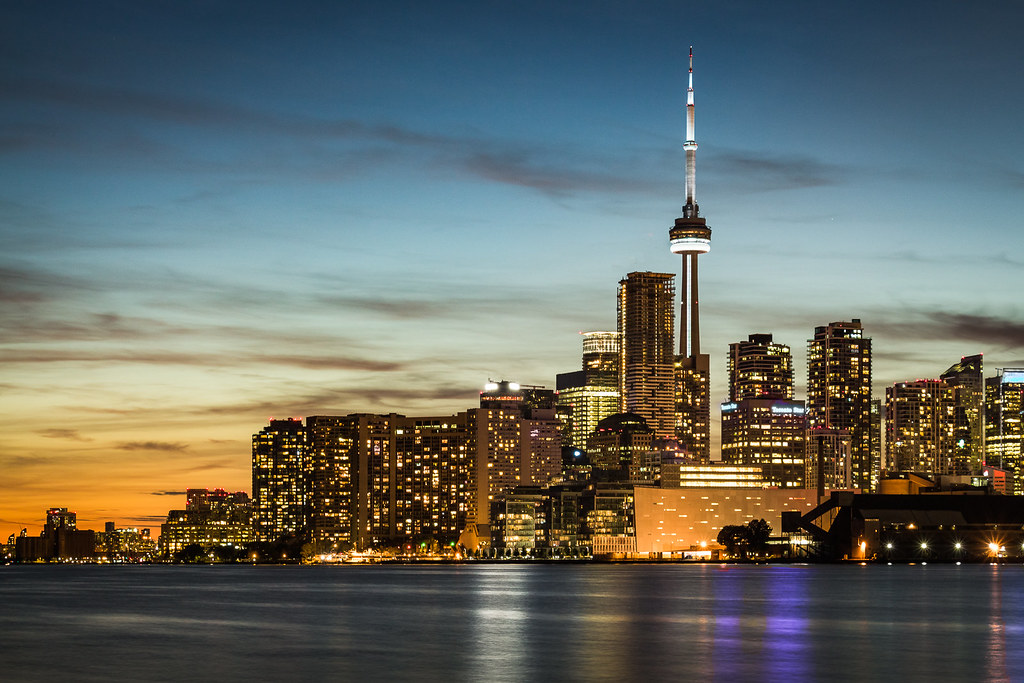 According to Better Dwelling, GTA home prices "reached a new all-time high."
In fact, the price increase is one of the biggest in history for the month of November.
Here's a breakdown of the actual numbers:
Total GTA home sales jumped 14.2% compared to the same time last year

Home prices rose 7.1% to $843,637 in the GTA and 8.1% (to $910,419) in Toronto

Condo prices soared 12.2% to $509,559 in the GTA and 10.8% to $659,855 in Toronto

New listings were down 17.9% and average Days on Market (DOM) fell from 27 to 24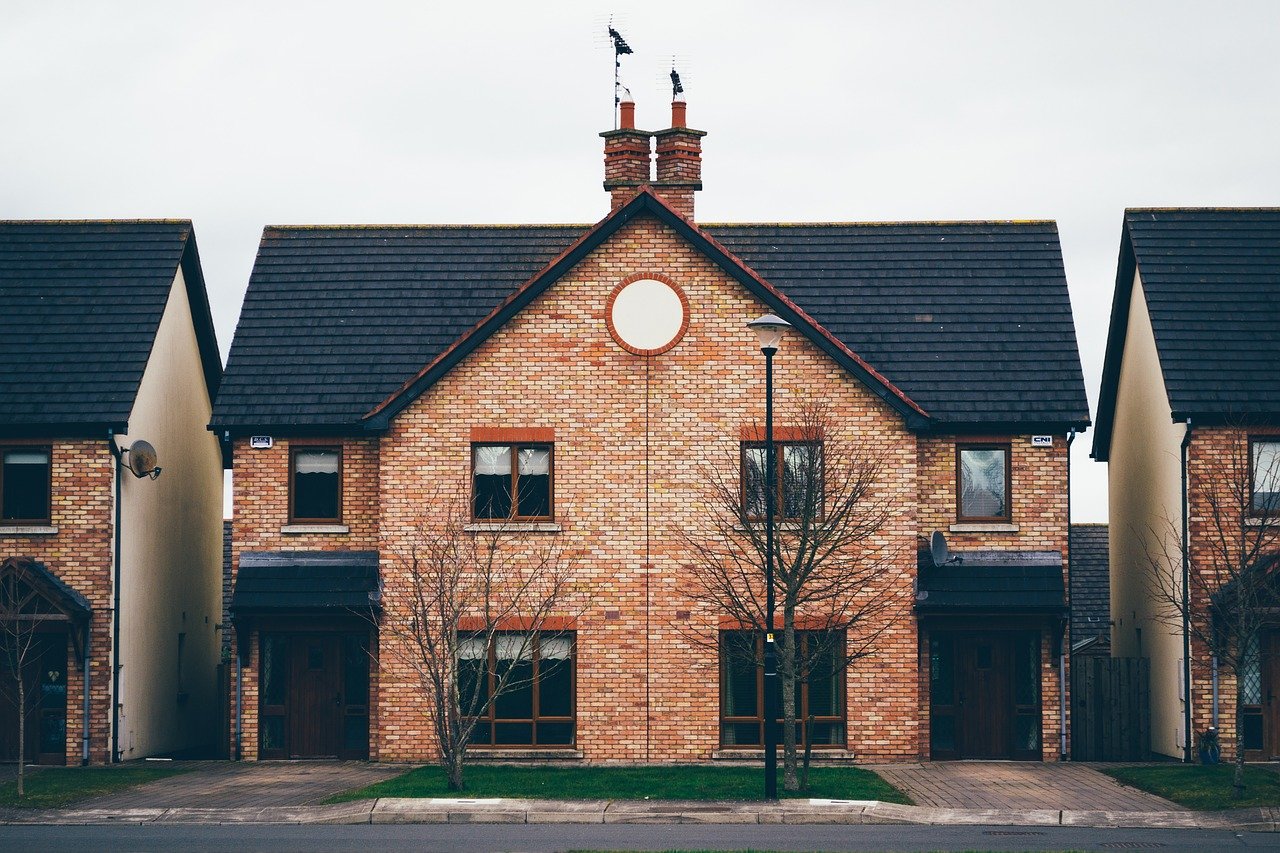 Compared to 2018, detached home sales were up 12.7% in Toronto and 27.8% across the GTA!
But the good news doesn't stop there.
Toronto Storeys notes:
Toronto has now gone eight months with double digit increases in home sales. And the 905 suburbs saw double-digit sale increases in detached houses and townhouses.
In short: both Toronto and the GTA real estate market are on a roll, with no signs of slowing down.
A Steep Seller's Market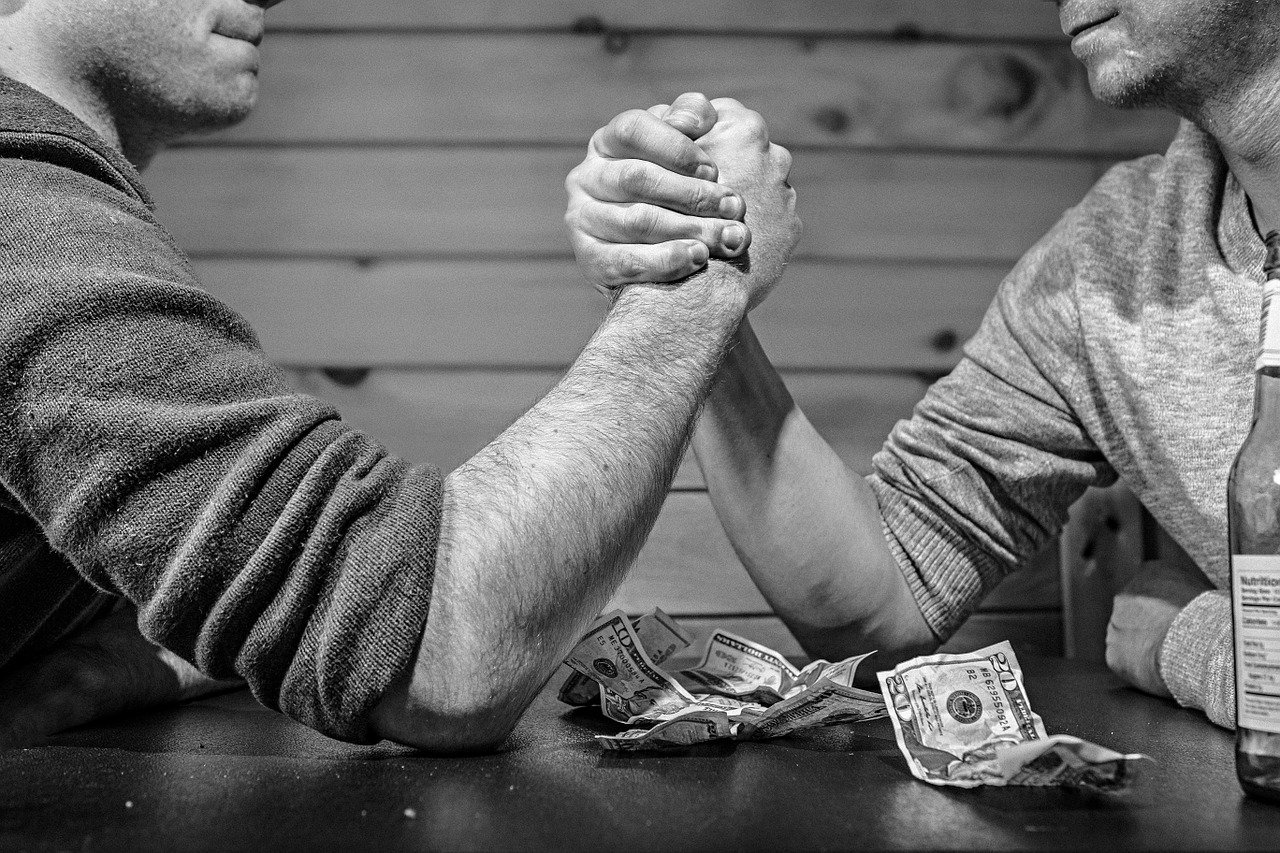 As new listings plummeted 17.9%, sales rose 14.2%.
The result?
Sky-rocketing prices, aggressive offers, and fierce bidding wars, all of which favour sellers.
According to Zoocasa:
Real estate conditions for the GTA as a whole can be classified as a steep sellers' market with a sales-to-new-listings ratio of 81%….
A ratio of 40-60% is considered balanced.
Since the ratio sits at 81% (meaning there's more demand than supply), it puts "upward pressure on prices," allowing sellers to profit handsomely.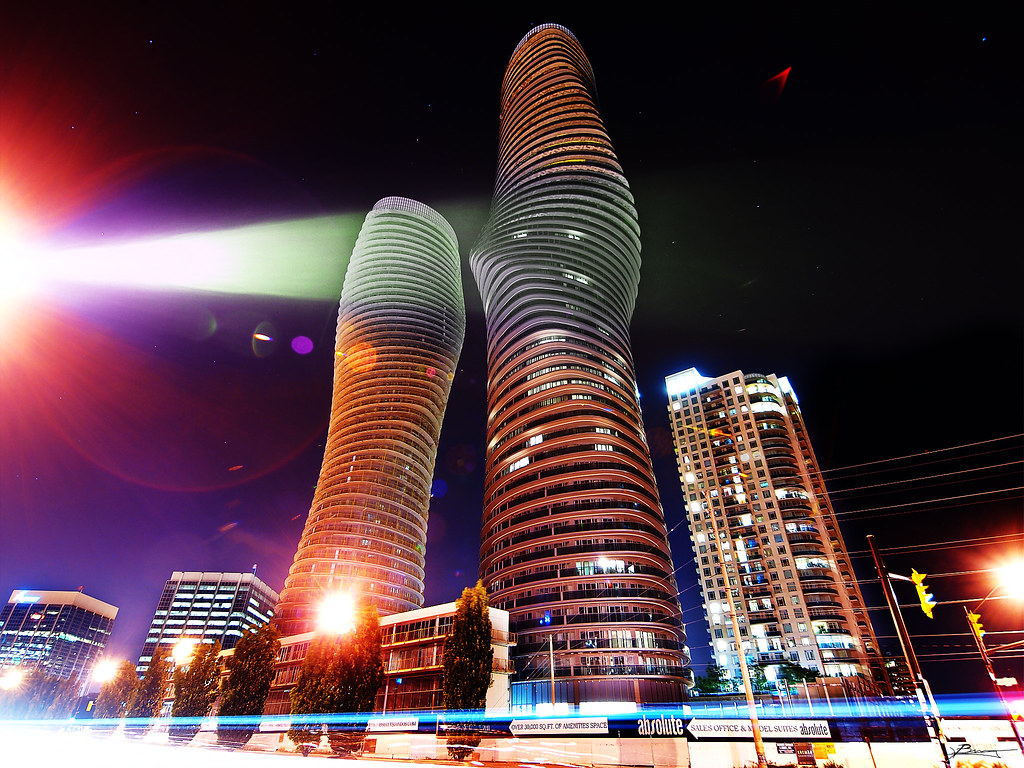 This sellers' market is especially pronounced in Toronto, where new listings fell 15% while sales increased 6.6%, causing detached house prices to shoot up 12.7% to $1.3 million.
For sellers, that translates to an extra $165,100 on their houses compared to just a year ago!
Less supply, more competition, rising prices—November 2019 has truly been a sellers' market.
But where does that leave homebuyers?
Buyers & The GTA Real Estate Market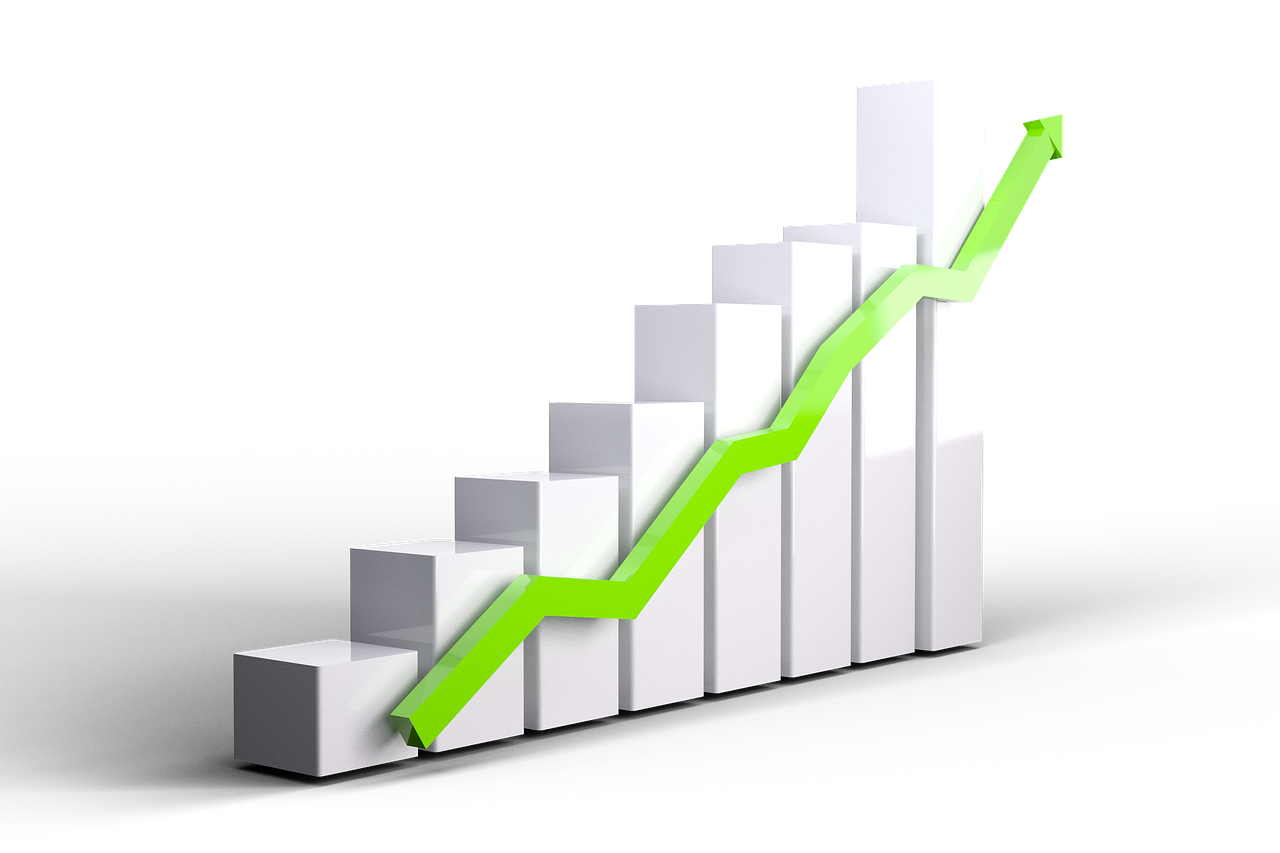 The short answer is YES!
In fact, more and more buyers are returning to the housing market.
According to the latest data:
…home buyers who were previously sidelined by tougher taxes and mortgage rules are now bouncing back, putting additional pressure on the scant supply of available homes.
Not only are more people buying, but the number of qualified buyers is increasing.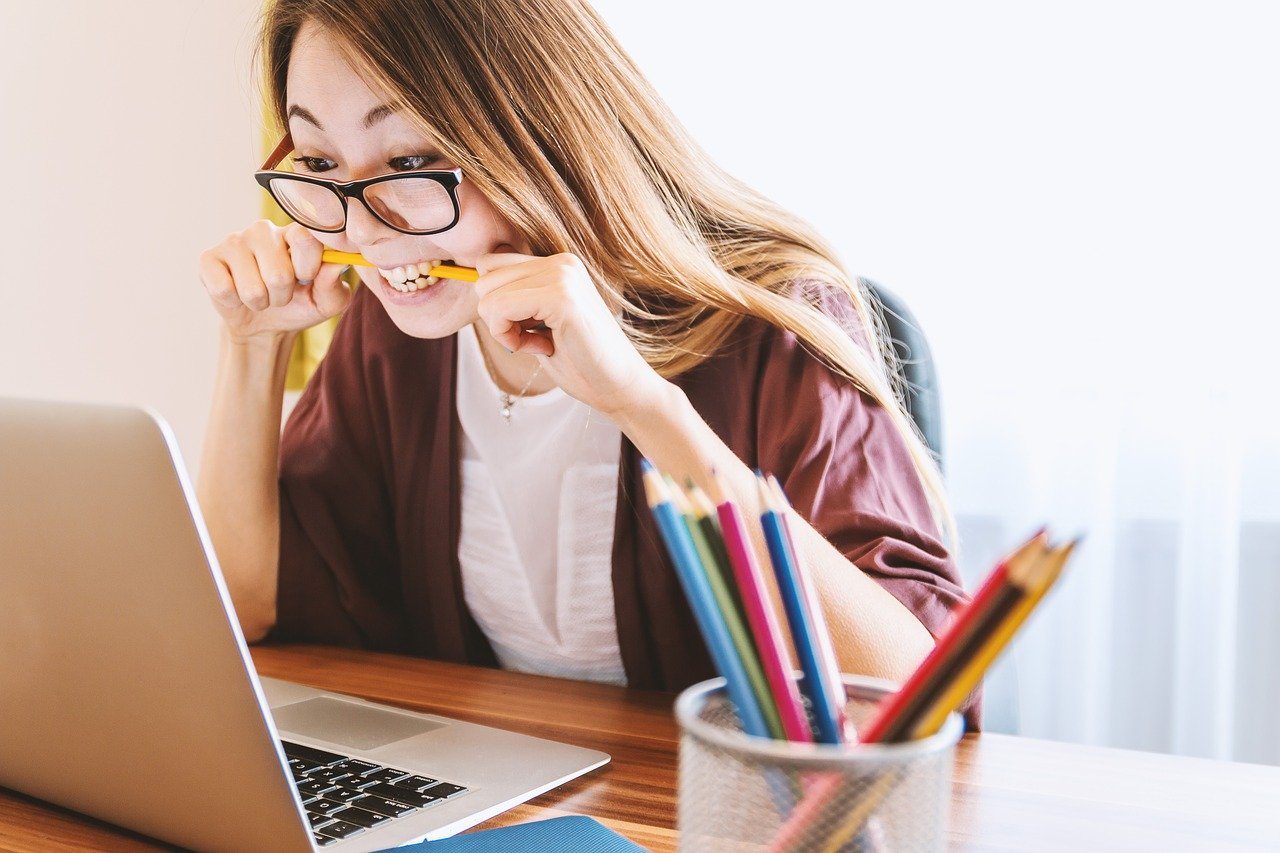 So how has all this buying activity affected the GTA real estate market?
It's led to:
A 22% increase in detached home sales

An 8% increase in semi-detached house purchases

A 15% increase in townhouse sales

A 1% increase in condo purchases
Although houses are still more expensive than condos, that hasn't slowed buyers.
Plus, with rising rents for both 1 and 2-bedroom apartments, buying seems to be the more attractive option.
November 2019 GTA Housing Market: Conclusion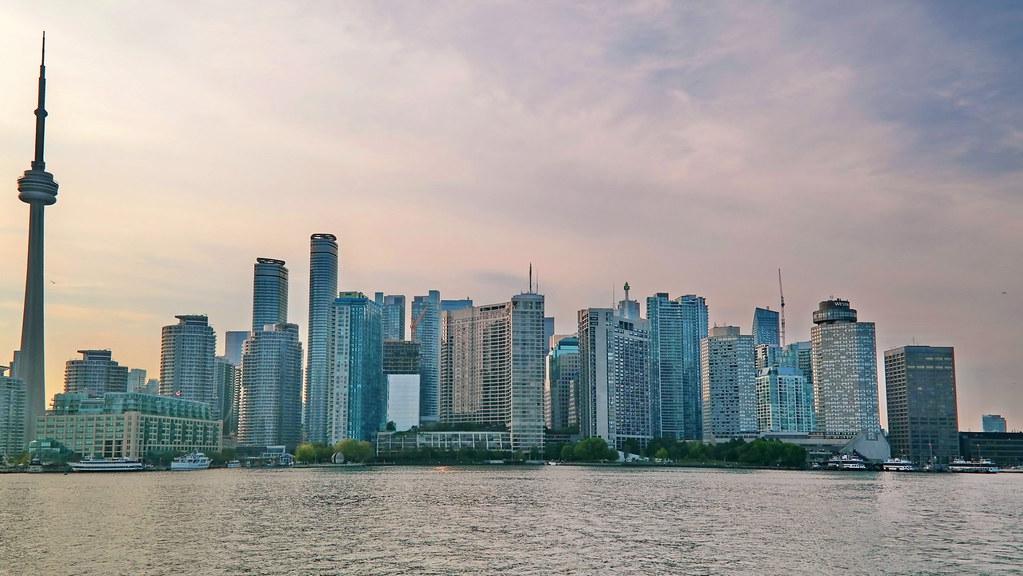 Hot off the heels of a strong October performance, the GTA housing market had another stellar month.
In fact, home prices had their second biggest jump in November history and the best price growth of 2019.
Strong sales, rising prices, and more qualified buyers all sent the GTA real estate market soaring.
And if the past few months are any indication, December promises to be even better.
Want to know more about the November 2019 Market Report? Contact me below!