Overview: a look at the January 2023 GTA housing numbers, including sales, prices and inventory, plus the possibility of the market finding a bottom.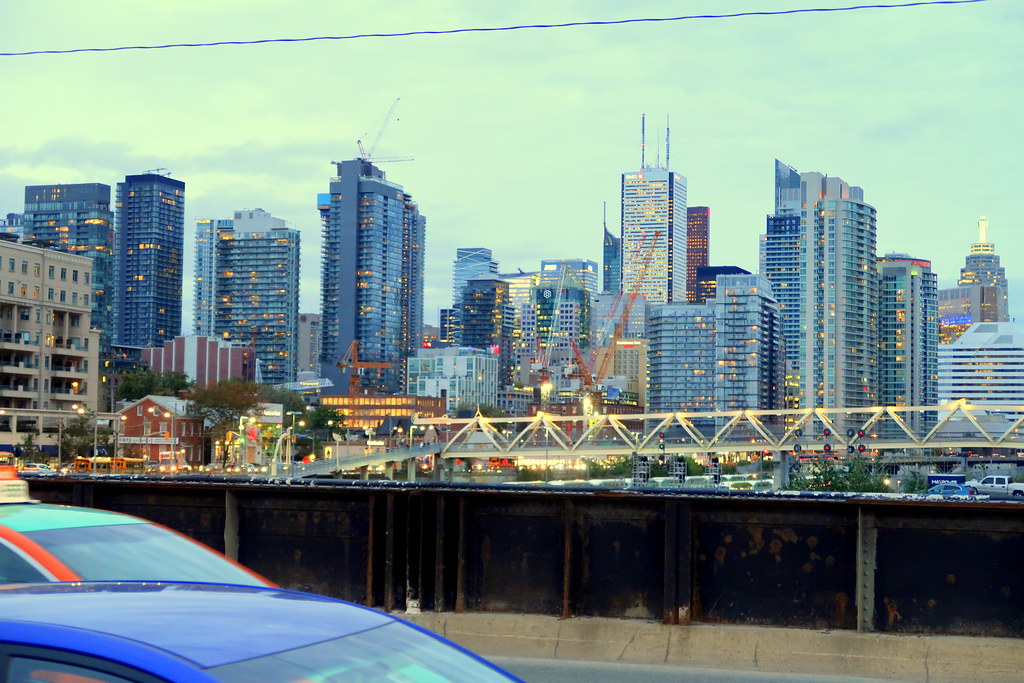 After a COVID-fueled buying frenzy and a drop driven by interest rate hikes, it seems that the GTA housing market has finally found stability.
The surge and plunge were both triggered by interest rates, with people rushing to buy as rates fell and holding off as they rose.
But now that rates have levelled off, the market appears to be on more solid ground.
So let's take a look at the latest housing numbers, including sales, prices and inventory, and what they mean for buyers and sellers across the GTA.
January 2023 GTA Housing Market Numbers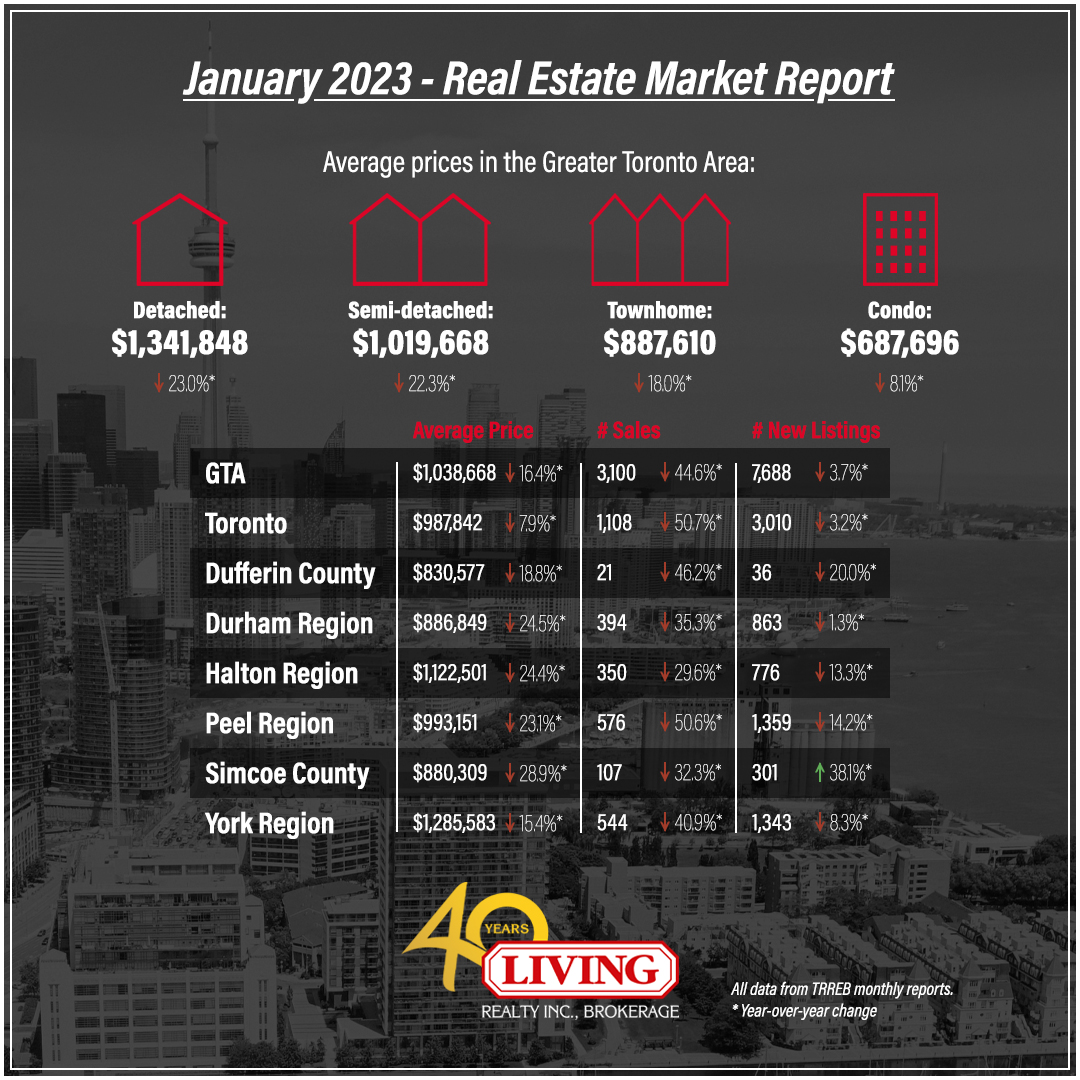 First, let's take a look at the actual year-over-year numbers:
GTA Home Prices:

down 16.4% to $1,038,668

Toronto Home Prices:

down 7.9% to $987,842

GTA Home Sales:

down 44.6% to 3,100

Toronto Home Sales:

down 50.7% to 1,108
At first glance, the numbers seem bad, with sales and prices falling due to higher borrowing costs.
But according to the Toronto Regional Real Estate Board (TRREB):
Home sales and selling prices appear to have found some support in recent months.
The keyword is support.
In fact, the January 2023 figures were similar to the December 2022 numbers, suggesting that sales and prices are flattening.
Global News agrees:
The flattening follows several months of steady declines, which saw prices fall nearly 20 per cent from their spring peak and 16.4 per cent from a year ago.
Another indication of the housing market finding support is that the average sales price of a GTA home is now 98% of the listing price.
To put that in context, in February 2022 the average sales price was 16% above the listing price.
GTA Home Prices By Property Type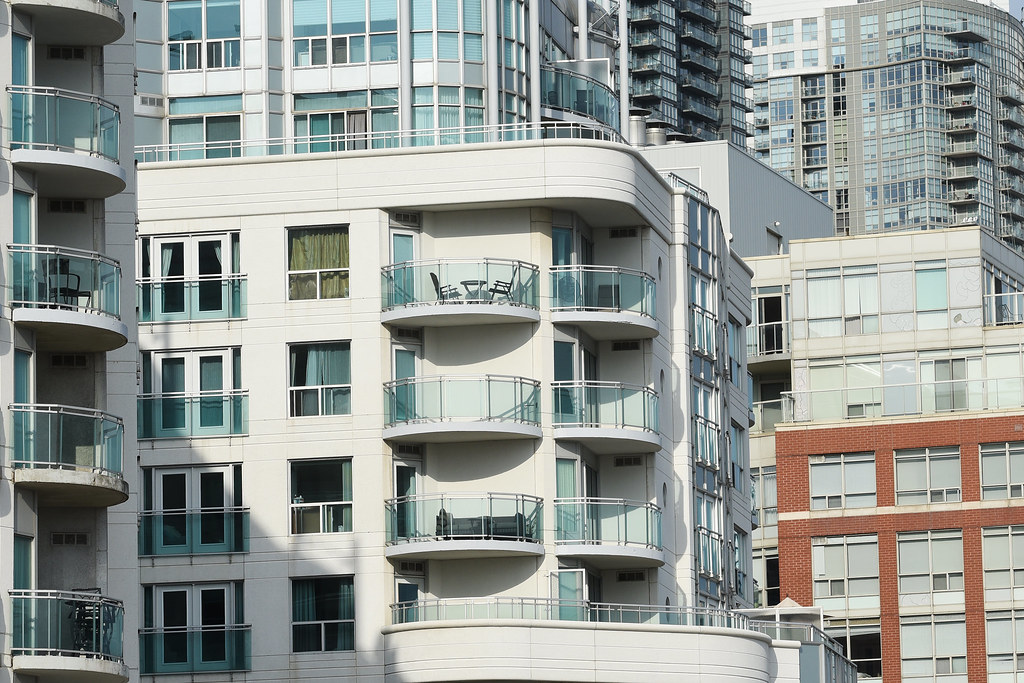 Here's a look at year-over-year prices by property type:
Detached Home Prices: down 23.3% to $1,341,848
Semi-Detached Home Prices: down 22.3% to $1,019,668
Townhouse Prices: down 18.0% to $887,610
Condo Prices: down 8.1% to $687,696
Low rise or high, no GTA property was spared a price cut.
Also note how the bigger the home, the bigger the price drop.
The Star informs:
Detached homes continued to see the biggest price plunge last month, falling 23 per cent across the region, with a slightly steeper decline in the 905 communities.
On the other hand, condo prices fell only 10% in the GTA and 6% in Toronto.
The reason for the price discrepancies?
Better Dwelling explains:
[TRREB] attributed the relative resilience of condo prices to a more balanced market. They explained the segment is more affordable, therefore has more demand.
In spite of higher interest rates, condo prices have remained stable due to their affordability.
In fact, buyers can purchase two condos for the price of one detached home!
The GTA's Ongoing Inventory Shortage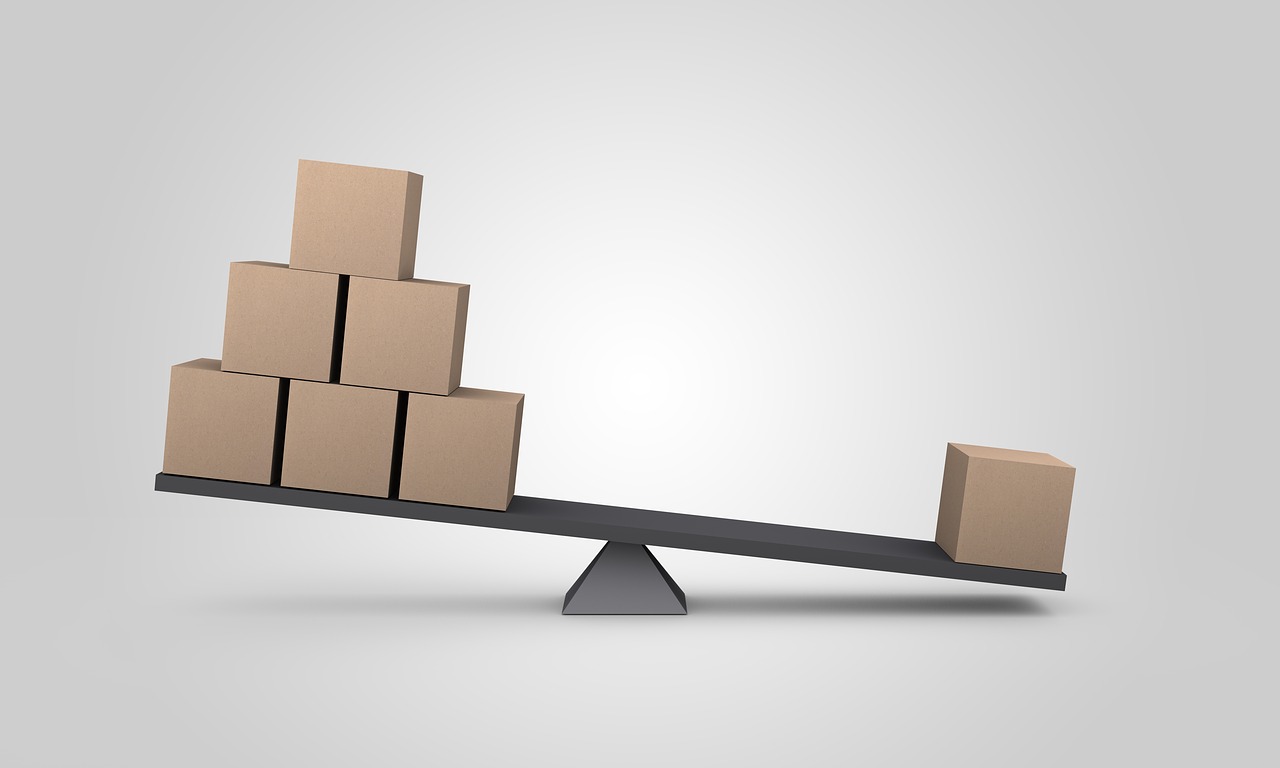 It's not news that the GTA has a crisis of inventory.
That's why all three levels of government are taking steps to boost supply and make homes more affordable.
For example, two recent policies include Toronto's Vacant Home Tax and the federal government's 2-year ban on foreign buyers.
But if home sales are down by double-digits in January 2023, doesn't that mean there's plenty of properties for sale?
The short answer is no.
Sales may be close to a 20-year low, but so are new listings.
Because rising interest rates are causing home prices to fall, many sellers aren't listing their properties, meaning there's fewer homes on the market.
The result is that home buyers may end up paying more because of competition over limited supply.
According to Storeys.com:
…low-rise inventory levels fell below two months last week in the GTA, while condos fell below three months of inventory.
That's a sign that the GTA housing market is heating up.
So if the market is heating up, what does that mean for buyers and sellers?
Advice for Home Sellers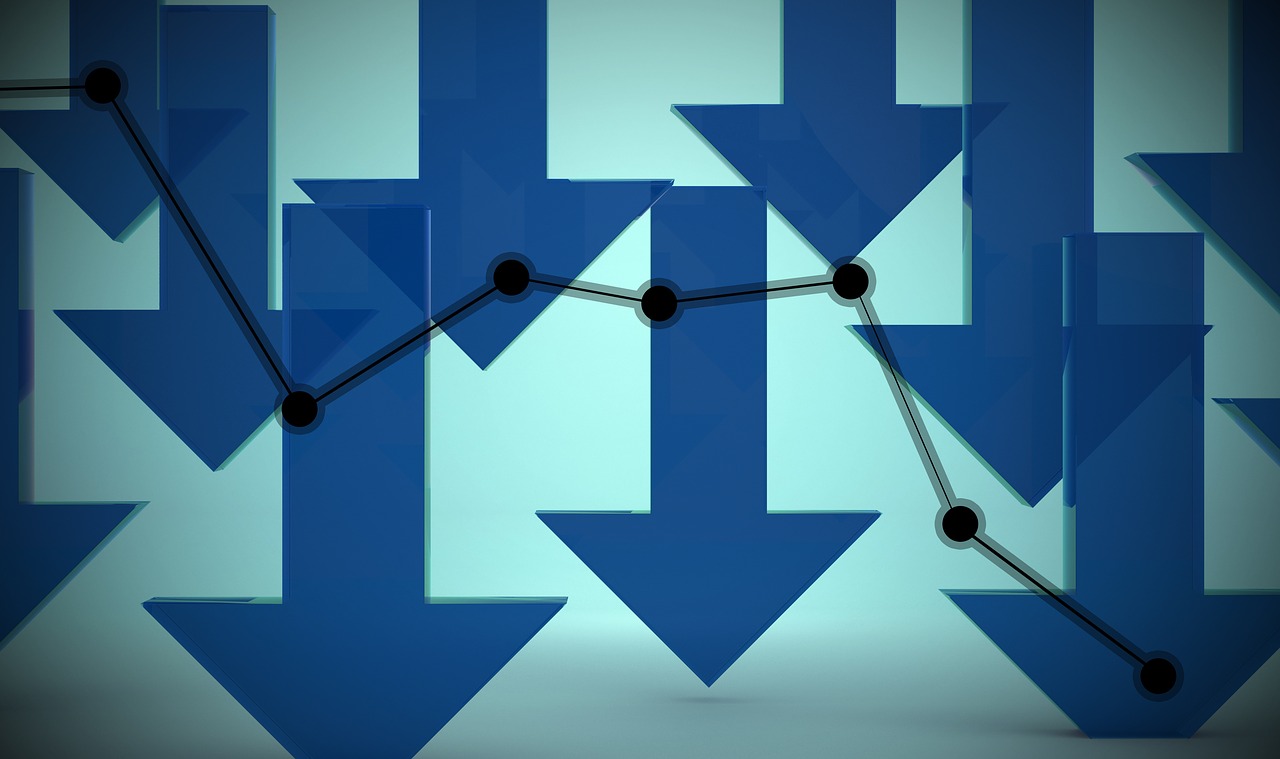 After months of falling prices, sellers have something to look forward to in the second half of 2023.
TRREB declares:
The second half of this year will see a gradual uptick in home sales and an increase in competition between buyers with a renewed upward pressure on home prices in the Greater Toronto Area (GTA).
Home prices are expected to reach $1,140,000—allowing sellers to make approximately $100,000 more than today.
Polling from Ipsos also suggests buyer intention is on the rise, with 46% of first-time buyers intending to purchase a home this year.
Then there's the possibility of interest rate cuts, which will only increase buying activity.
All of this is great news for sellers, who just have to wait a few months to take advantage of more competition and higher prices.
In that time, they should make any necessary renovations to their property, research locations to move to after selling their primary residence, and find the right real estate agent to help them.
Advice for Home Buyers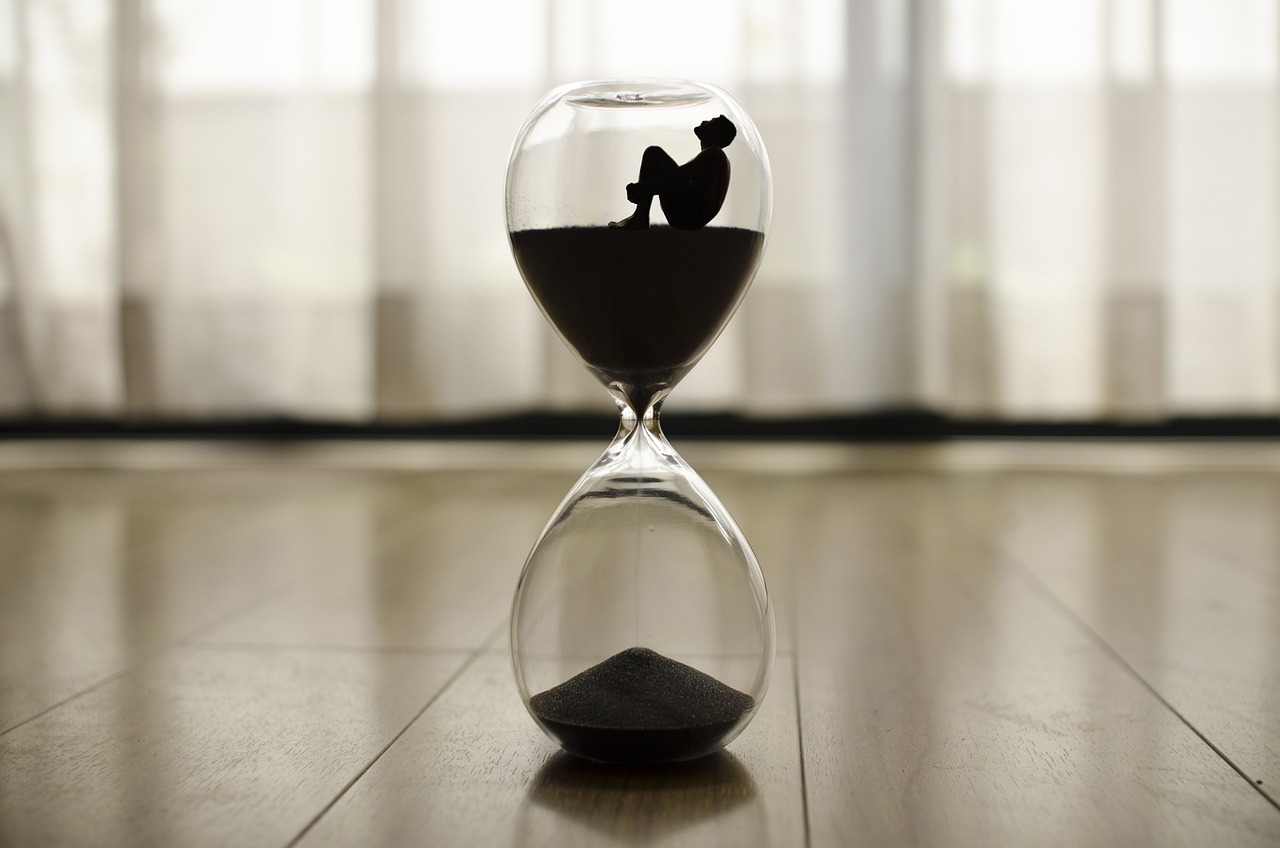 Buyers have two options.
One, they can buy now while home prices are low but mortgages are high.
Or two, they can wait for a potential interest rate cut, which may come as early as October.
The biggest reason to buy now is that competition will only increase with time.
Storeys.com reports:
On the ground we are seeing far more competition on homes, more homes getting multiple offers and receiving more offers than we were seeing in the fall…
The number of houses selling above the listing price in January 2023 is also at the highest level since last July.
Buyers interested in lower-priced condos and townhouses shouldn't wait around either.
According to TRREB:
The more affordable market segments, including condominium apartments and townhouses, will likely lead the initial price recovery phase.
So condos and townhouses, currently the most affordable properties, will be the first to see price increases.
As Global News puts it:
The Bank of Canada announcement coupled with OFSI looking into tightening lending regulations has signalled to many potential homebuyers that the time to buy is now.
Whereas time favors sellers, buyers should probably get into the market as soon as they can.
January 2023 Market Report Conclusion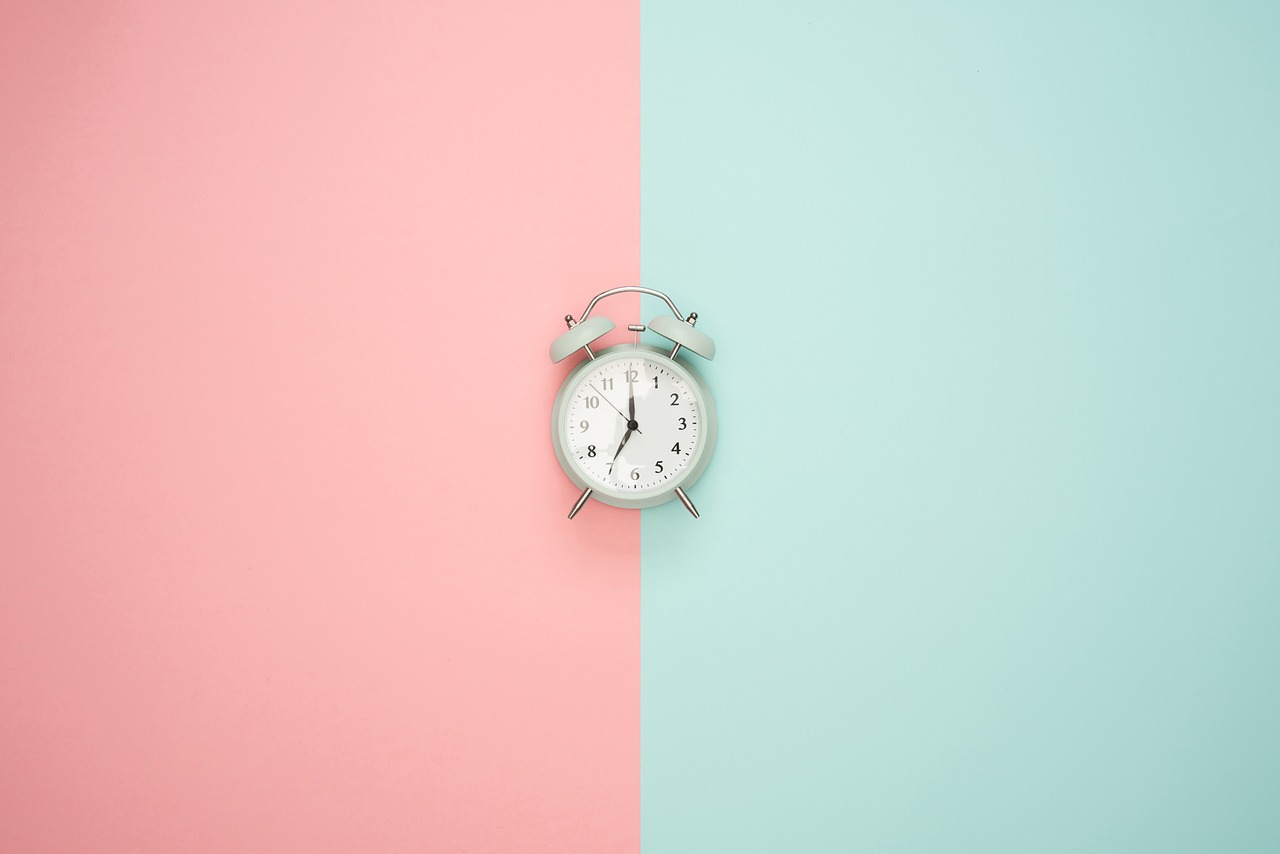 The first half of 2023 will see home prices come down and stabilize, as the January numbers show.
The second half will see increased demand for homes, with prices rising due to greater competition and lower interest rates.
As interest rates level off, the GTA housing market finally appears to have found support.
But all that may change as interest rate cuts set off another buying and selling frenzy, pushing prices to new highs.
Want to know more about the January 2023 housing market? Contact me below for details.
Wins Lai
Real Estate Broker
Living Realty Inc., Brokerage
m: 416.903.7032 p: 416.975.9889
f: 416.975.0220
a: 7 Hayden Street Toronto, M4Y 2P2
w: www.winslai.com e: [email protected]
*Top Producer (Yonge and Bloor Branch) — 2017-2022