Overview: an in-depth look at July 2020 Housing Market and the dependability of Toronto real estate, including record-setting home prices, sales and new listings—despite the COVID-19 pandemic.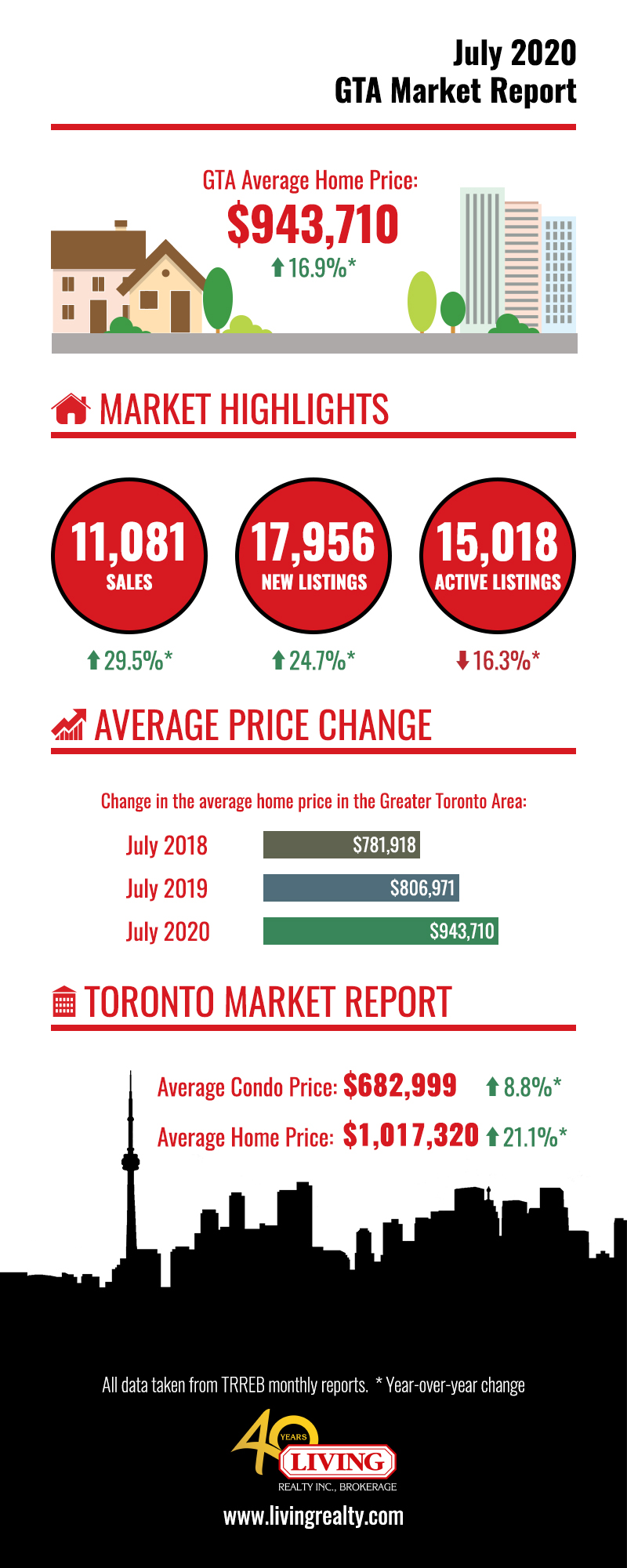 In our 2020 Spring Market Forecast—at the height of the pandemic—we asked a simple question:
Is Toronto real estate immune from economic uncertainty and health panics?
It turns out the GTA housing market is surprisingly resilient.
Despite lockdowns and an economic downturn, the latest numbers indicate that July was a record-shattering month for Toronto real estate.
So let's take a closer look at these numbers and what they mean for home buyers and sellers, and whether they're just an accident or an indicator of things to come.
July 2020 Housing Market: The Big Comeback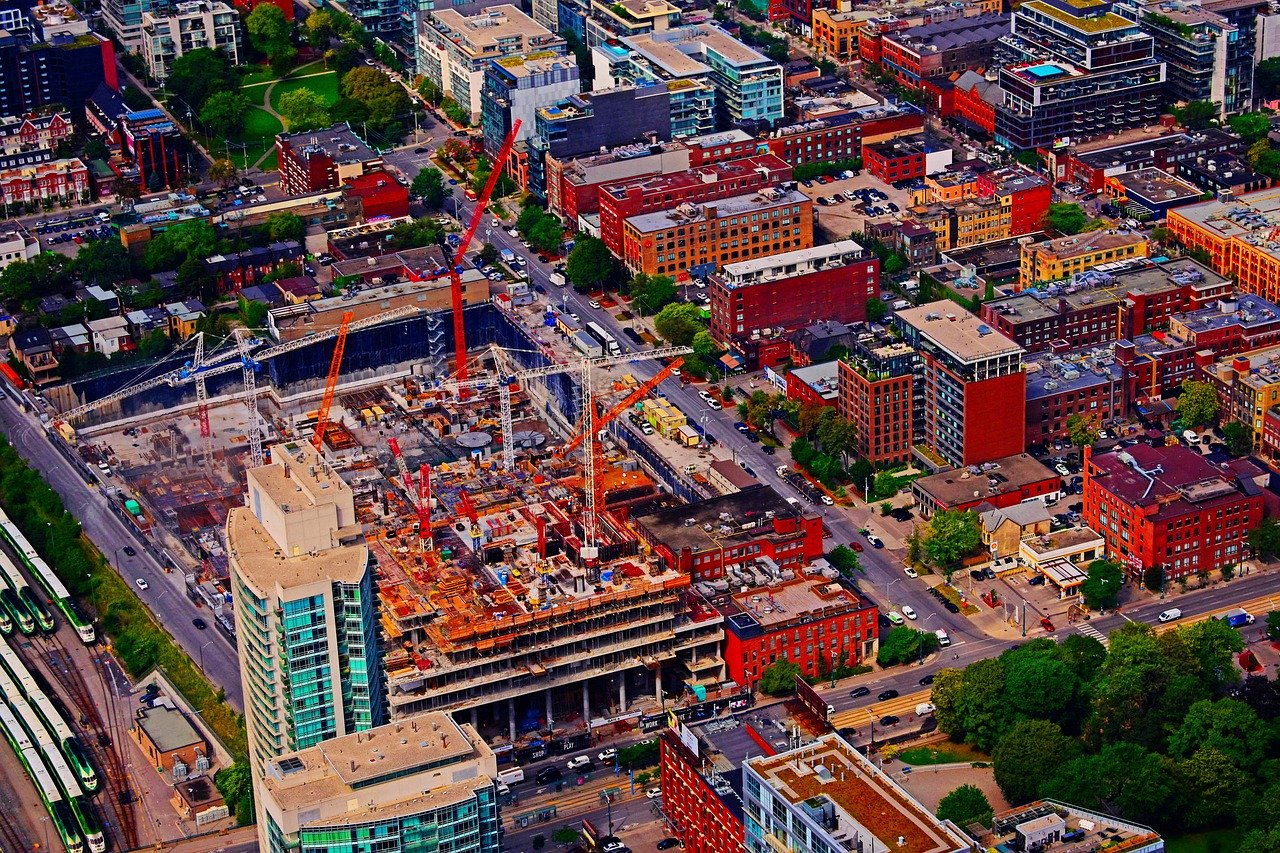 Here's what the experts are saying:
What Pandemic? Toronto Area's Housing Market Just Broke A Sales Record
Toronto's real estate market smashes July sales record
Toronto home prices set record in July as market roars back
Toronto Housing Market Unfazed by Pandemic, Sales Record Set in July
In short: July has been a fantastic and historic month for Toronto real estate.
Why all the enthusiasm?
According to Zoocasa, it's due to the "easing of COVID-19 restrictions across the province coupled with pent-up housing demand."
"Pent-up housing demand" refers to the recent province-wide lockdown.
People intent on buying a home before the pandemic hit now had months to do their research and plan their finances.
As restrictions finally started easing, they rushed back into the market—thus leading to record sales.
In fact, home sales started rebounding in May as realtors and clients started using technologies like virtual tours and live-streaming.
TorontoLife reports:
…we did see an improvement in May and more so in June, as we moved into Stage 2. People seemed to be getting more and more confident… The recent move into Stage 3 will boost it even more.
So Toronto's entry into Stage 3 will only give people greater confidence when it comes to buying and selling homes.
July 2020 Housing Market: Key Findings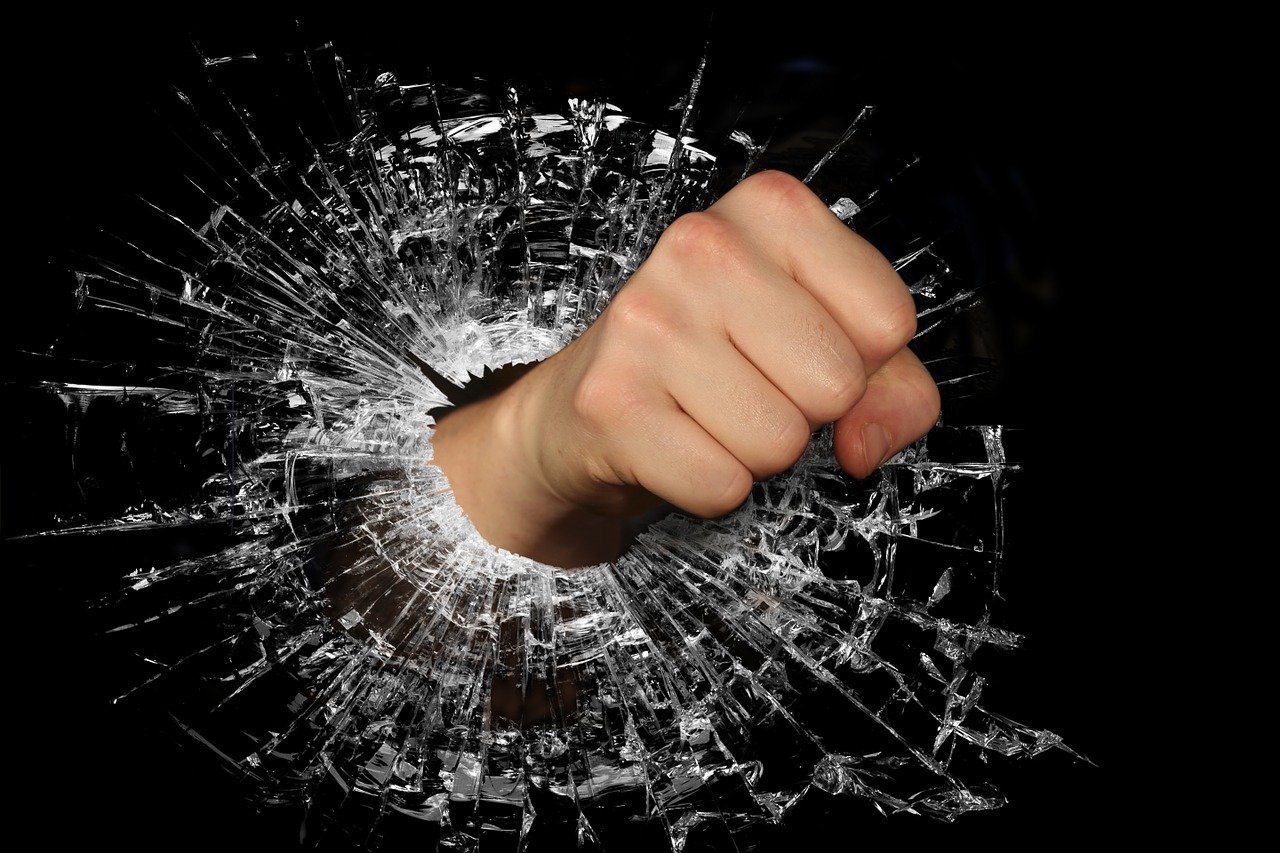 Here's how the GTA market fared over one year:
Home sales rose 29.5% to 11,081 (a

new record

)

Home prices soared 16.9% to $943,710

New listings were up 24.7% to 17,956

Toronto condo prices climbed 8.8% to $682,999

Toronto house prices jumped 21.1% to $1,017,320
BNN Bloomberg puts it succinctly:
Home prices in Canada's largest housing market climbed to a new record in July as activity continued to rebound after pandemic-related lockdowns earlier in the year.
Although active listings were down 16.3%, almost everything else posted double-digit gains.
For example, GTA home sales were up 49.5% compared to just a month ago!
Toronto's 416 region had some surprises as well: while condo sales rose a mere 4.7%, detached home sales shot up 27.5% and semi-detached homes surged 36.3%!
Why the disparity? One reason is that families are looking for homes with backyards "in case schools close again in the future."
Taken together, the July 2020 Housing Market numbers show incredible optimism for the future of GTA real estate.
Advice for Home Sellers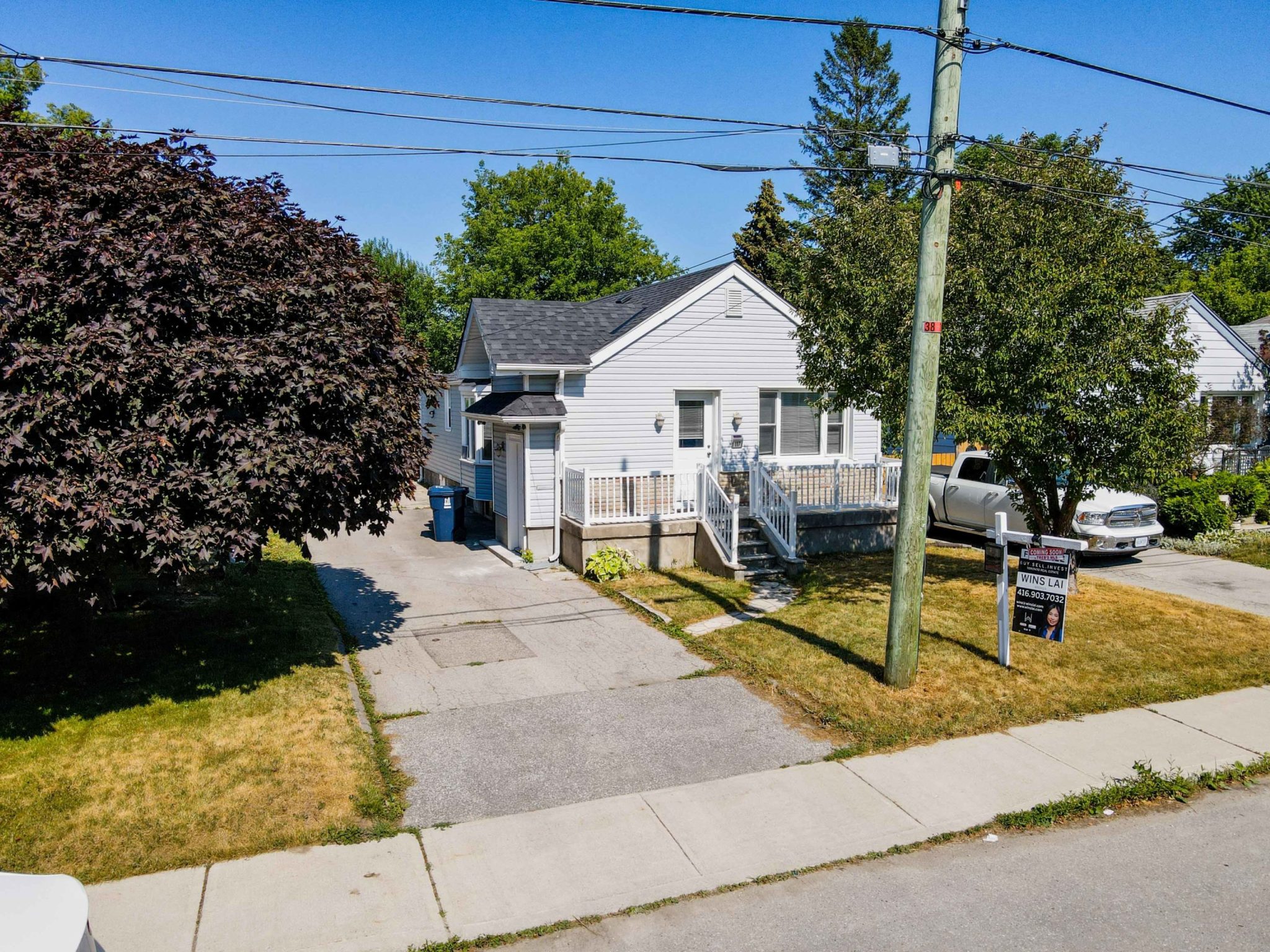 Mortgage Sandbox offers this advice:
From a seller's perspective, there are more changes in the market that influence prices downward so now may be a better time to sell than in two years…
Since economic uncertainty and a health crisis may drive prices down, now would be a prudent time to sell.
But there are more compelling reasons to sell than fear and uncertainty.
For instance, all those pre-qualified buyers shut out during the lockdown have come "flooding back to the market."
A wave of pre-qualified buyers eager to own property means more competition (and more money) for sellers.
The Toronto Regional Real Estate Board (TRREB) backs up this claim:
Competition between buyers continued to increase in many segments of the GTA ownership housing market in July, which fuelled a further acceleration in year-over-year price growth in July compared to June.
While average home prices rose for all property types, house sellers are at a distinct advantage.
The Toronto Star reports that detached home sales were up 27.5% in Toronto and 43.7% across the GTA.
Prices also jumped 25.5% to $1.54 million in Toronto and 14% to $1.06 million in the 905 region.
Economic uncertainty, a flood of pre-qualified buyers, fierce competition and record-high prices—all these are strong reasons to sell now.
Advice for Home Buyers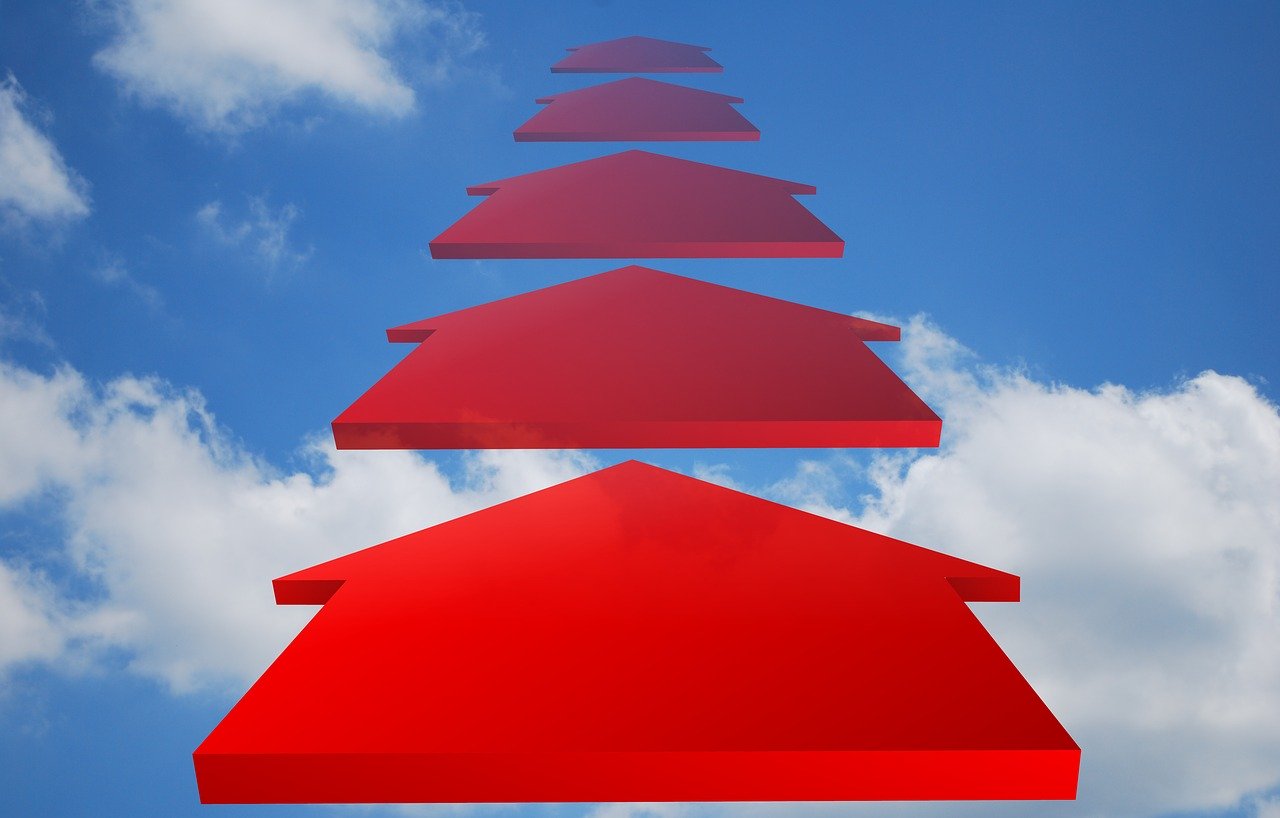 Toronto home prices have been trending sharply upwards for the last 4 years—with no signs of relenting.
In fact, home prices increased $106,657 between June 2019 to June 2020, so imagine where they'll be a year from now!
But buyers shouldn't despair. Instead, they can take advantage of historically low interest rates.
The Bank of Canada's recently slashed its overnight rate from 1.75% to 0.25%, with most major lenders dropping their prime rates from 2.95% to 2.45%.
As a result of these cuts, buyers will find it easier to meet their monthly mortgage payments.
James Laird, co-founder of mortgage site RateHub.ca, provides some historic context:
The lowest [interest rates] we had was 2.09 per cent in 2016 during the oil crisis. Then we went to 1.99 per cent some time in June and now we're below that. It's the lowest we've ever been for fixed rates.
Thanks to ultra-low interest rates, financing is far cheaper today than before the pandemic hit.
However, these levels won't last forever.
Once lenders see a slowdown in the housing market, they're likely to raise their prime rates.
So if you're considering buying a home, now would be the time, while interest rates are at their lowest and before prices go any higher.
July 2020 Housing Market: Conclusion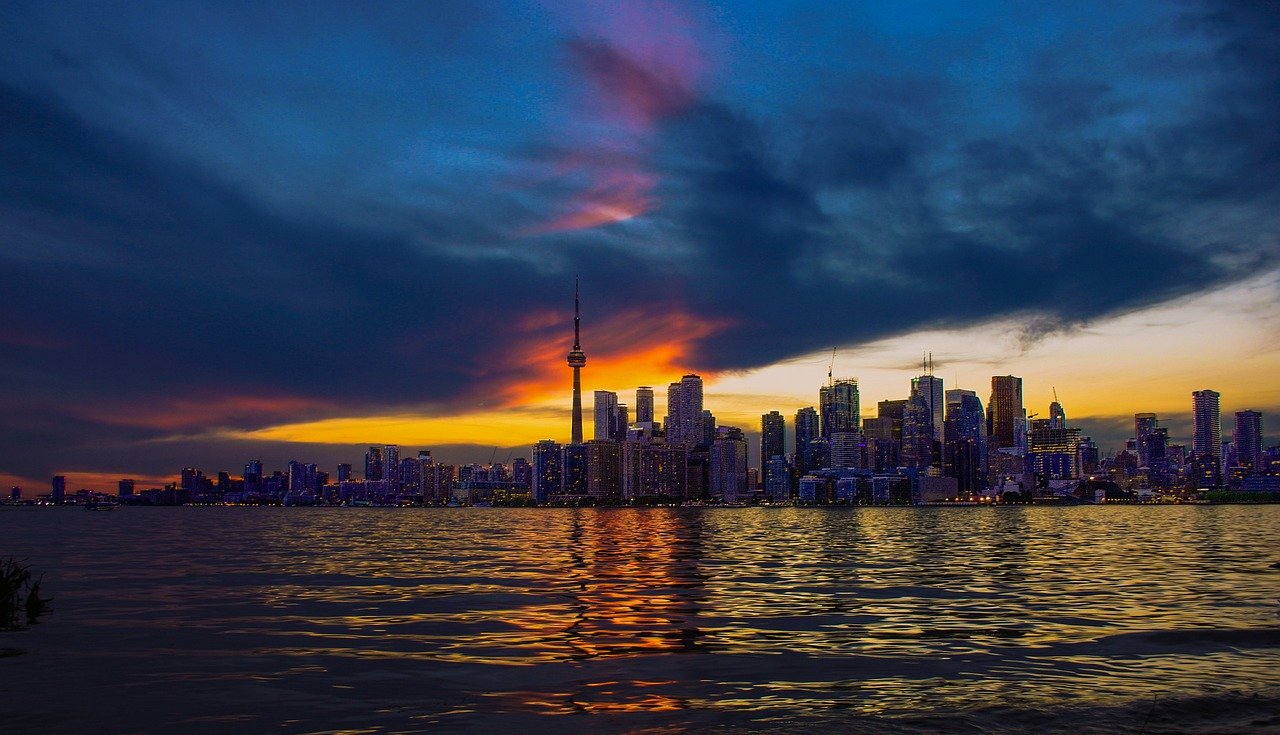 Just a few months ago it brought the market to a standstill.
Now it's adding fuel to the fire with pre-qualified buyers flooding the market, accelerated price growth due to bidding wars, and historically low interest rates.
It's even changed the popularity of certain housing types.
Before the pandemic hit condos were the most affordable and popular housing option for buyers.
Now detached and semi-detached houses are seeing record demand.
If the July 2020 Housing Market numbers have one clear message, it's that Toronto real estate is back and stronger than ever!
Want to know more about the GTA Housing Market Report? Contact me below for more details.
Wins Lai
Real Estate Broker
Living Realty Inc., Brokerage
m: 416.903.7032 p: 416.975.9889
f: 416.975.0220
a: 7 Hayden Street Toronto, M4Y 2P2
w: www.winslai.com e: [email protected]
*Top Producer (Yonge and Bloor Branch) – 2017, 2018, 2019