Overview: a comprehensive guide to King West and Toronto's Entertainment District—updated for 2021.
King West: Then
Named after George the 3rd, King St was one of first roads to be laid in 1793 when Toronto was still called York.
It soon became Toronto's primary commercial thoroughfare, only to be destroyed and rebuilt following the Great Fire of 1849.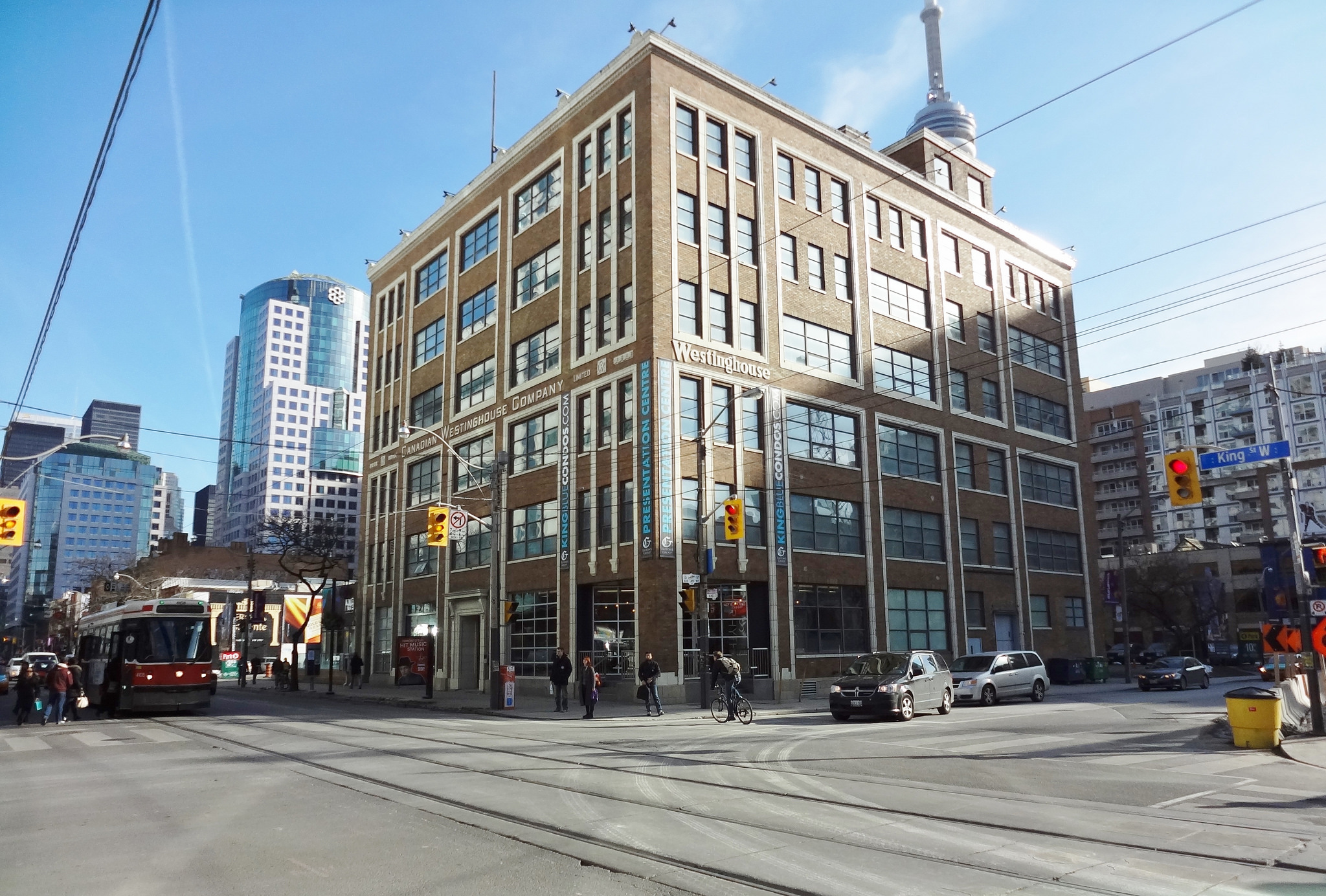 The neighbourhood remained an industrial area for the next 100 years, but that began to change in the 1970s.
As manufacturing businesses left, the former Garment District refashioned itself into a tourism and entertainment hot-spot.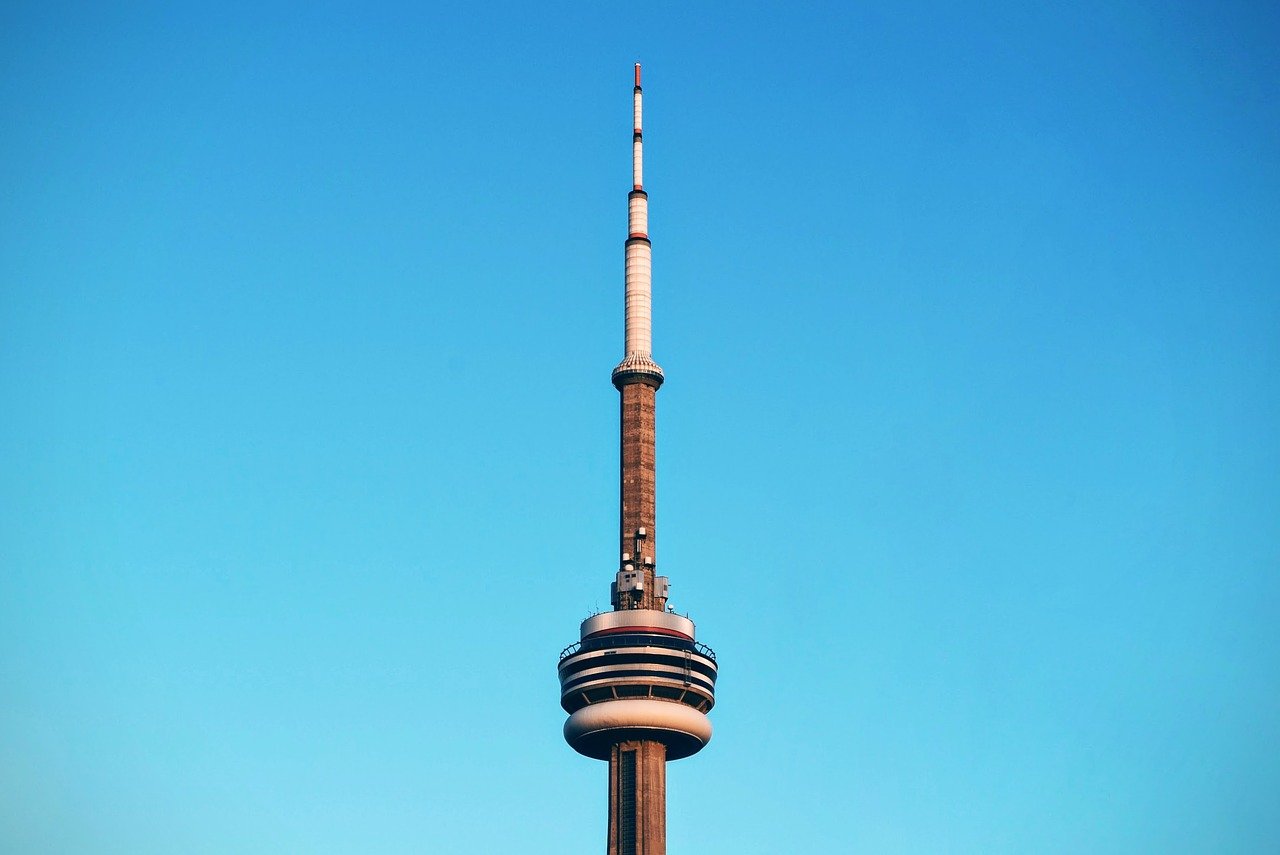 In 1982 Roy Thompson Hall was built, offering classical music to the masses.
But the biggest influence was the arrival of nightclubs in the 1980s, which attracted a younger crowd to King West.
Vacant warehouses were repurposed into dance clubs, while a host of bars and restaurants sprang up to serve them.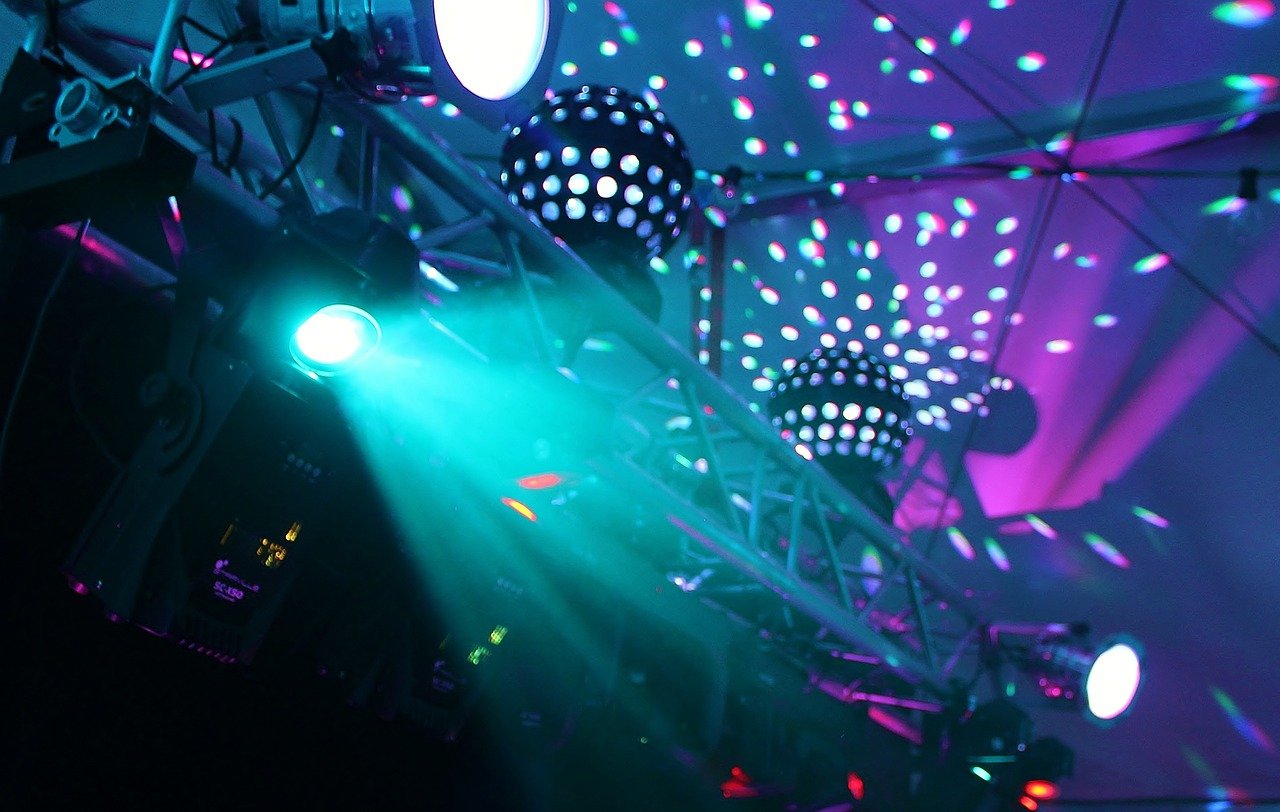 Several prominent theatres, such as the Princess of Wales, were also established in the 90s.
In 1998, Canada's Walk of Fame was created to show off our home-grown talent.
Music, movies, theatres and nightlife—King West had transformed from The Garment District into Toronto's Entertainment District.
King West: Now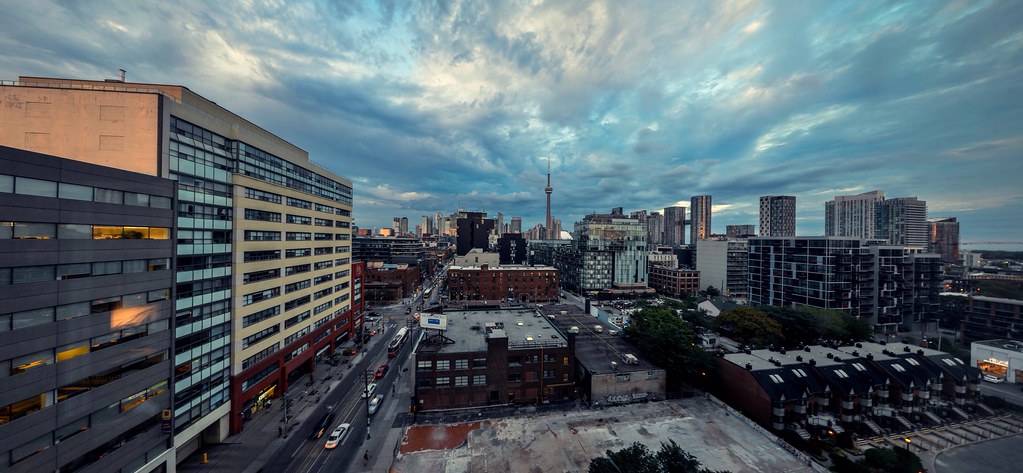 The cause? A real estate boom.
Abandoned warehouses were either turned into industrial-chic lofts or torn down and replaced with condos.
Amazingly, the Entertainment District only had 750 residents in 1996, shooting up to 7,500 a decade later.
Today, its population stands at 30,000 and growing.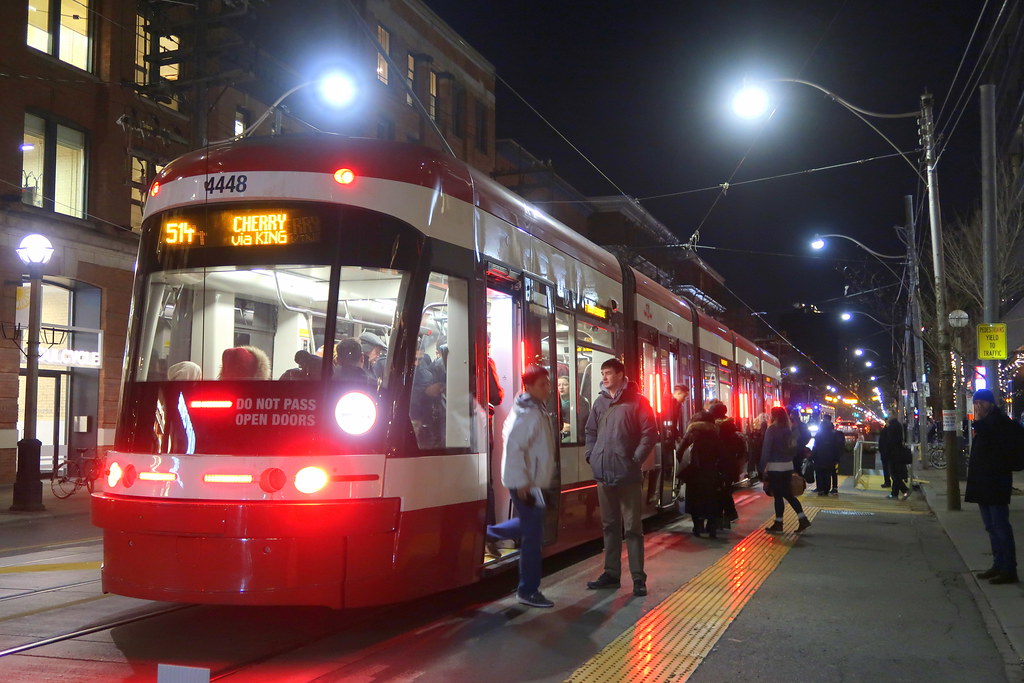 It's currently home to several hotel and condo developments.
For example: PlazaCorp, Great Gulf, Pemberton and Empire are just some of the developers with projects in the works.
The neighborhood is also catering to a new crowd: young professionals.
As a result of this shift, King West is seeing a surge of trendy restaurants, nightclubs, art galleries and independent retailers.
Best Shopping Destinations in King West
As part of Toronto's Fashion District, it's no surprise that King West is full of amazing shops.
Here are some of the best:
First Canadian Place (100 King St W)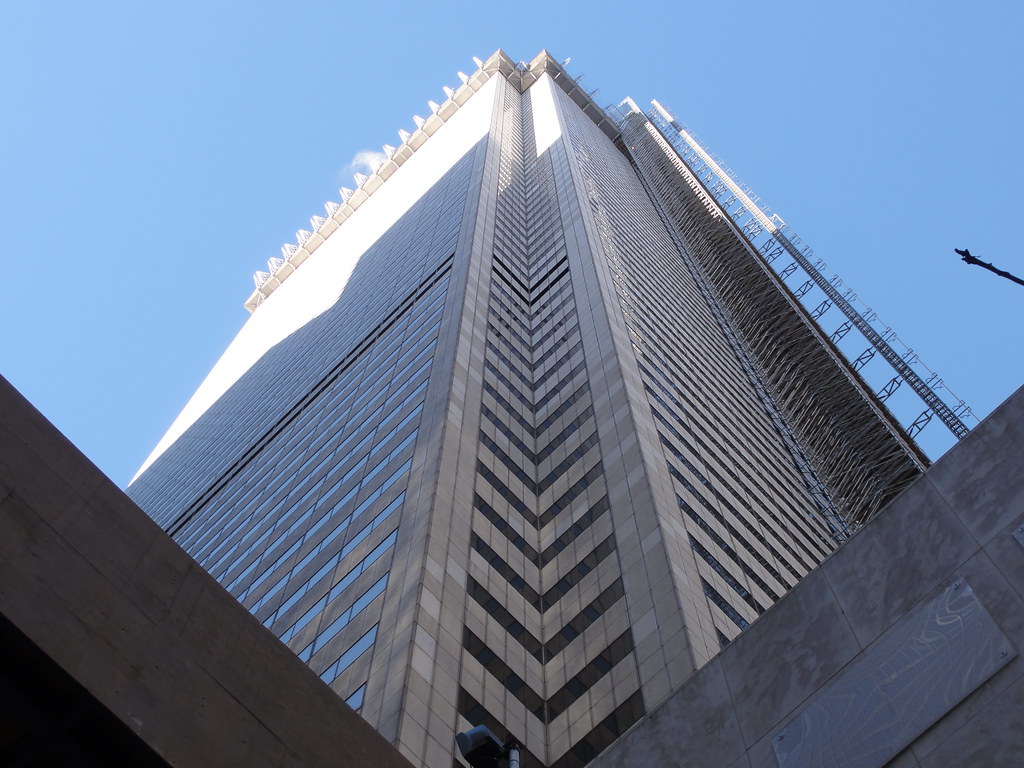 Big-name brands include Aldo, Deceim, Harry Rosen, New Balance, Baby Gap, Swarovski and many more.
Maska (100 King St W)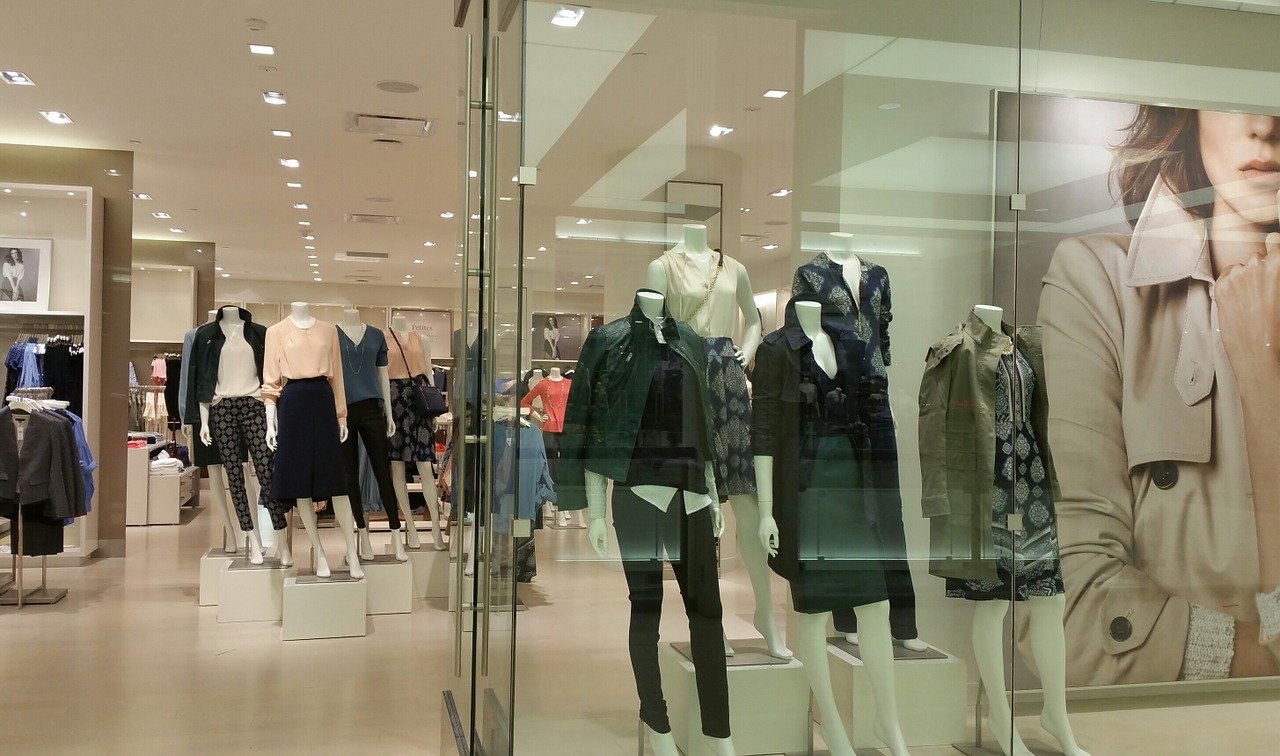 All their items are imported directly from Italy, including dresses, skirts, blouses, coats, jackets, shoes, handbags and scarves.
Davido Afnani (766 King St W)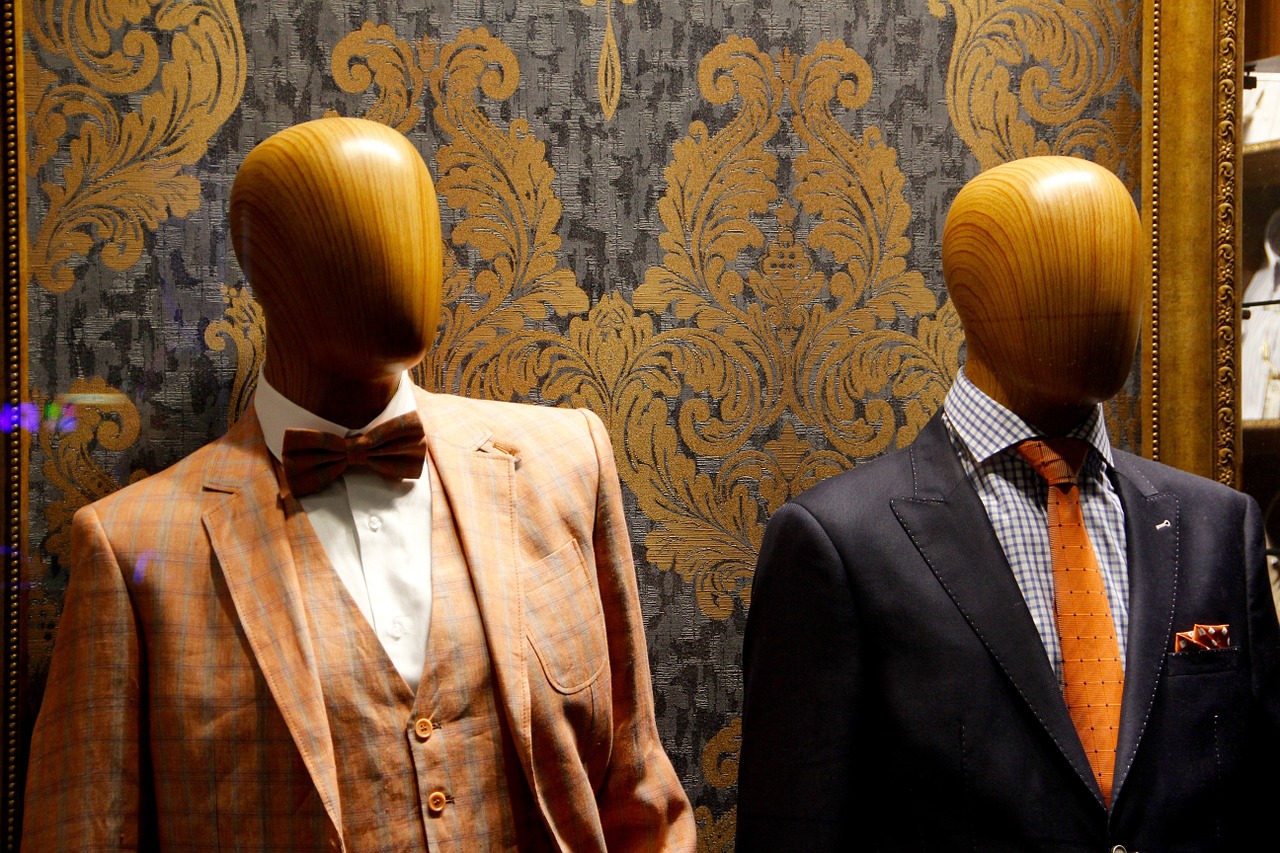 According to blogTO, "David Afnani specializes in chic, luxury fashion for men….it's all about men. Men's fragrances. Bags. Clothes."
Patagonia (500 King St W)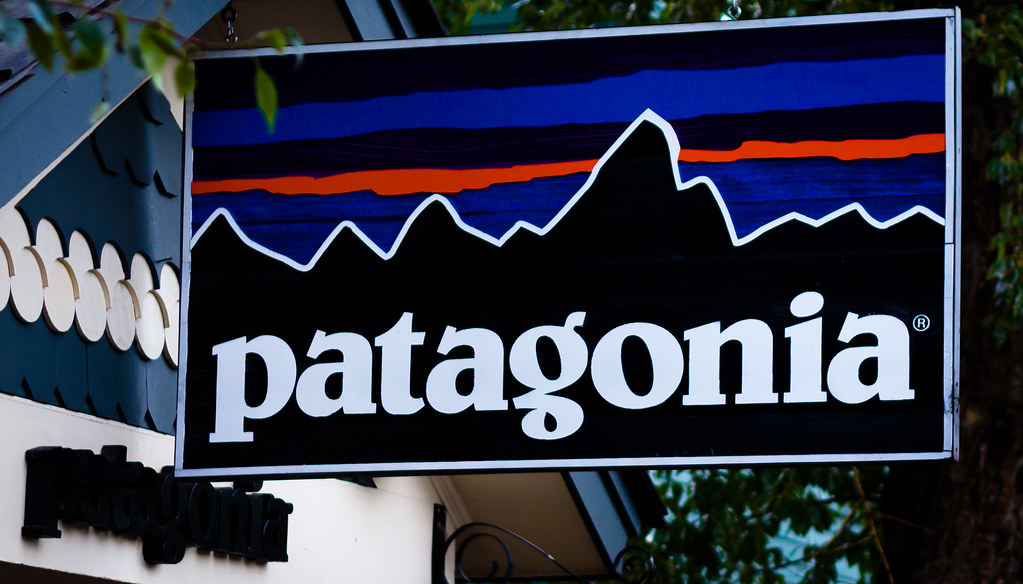 Their product line includes everything from jeans and hoodies to fishing gear, snowboarding apparel and camping equipment.
Cynthia Findlay (284 King St W)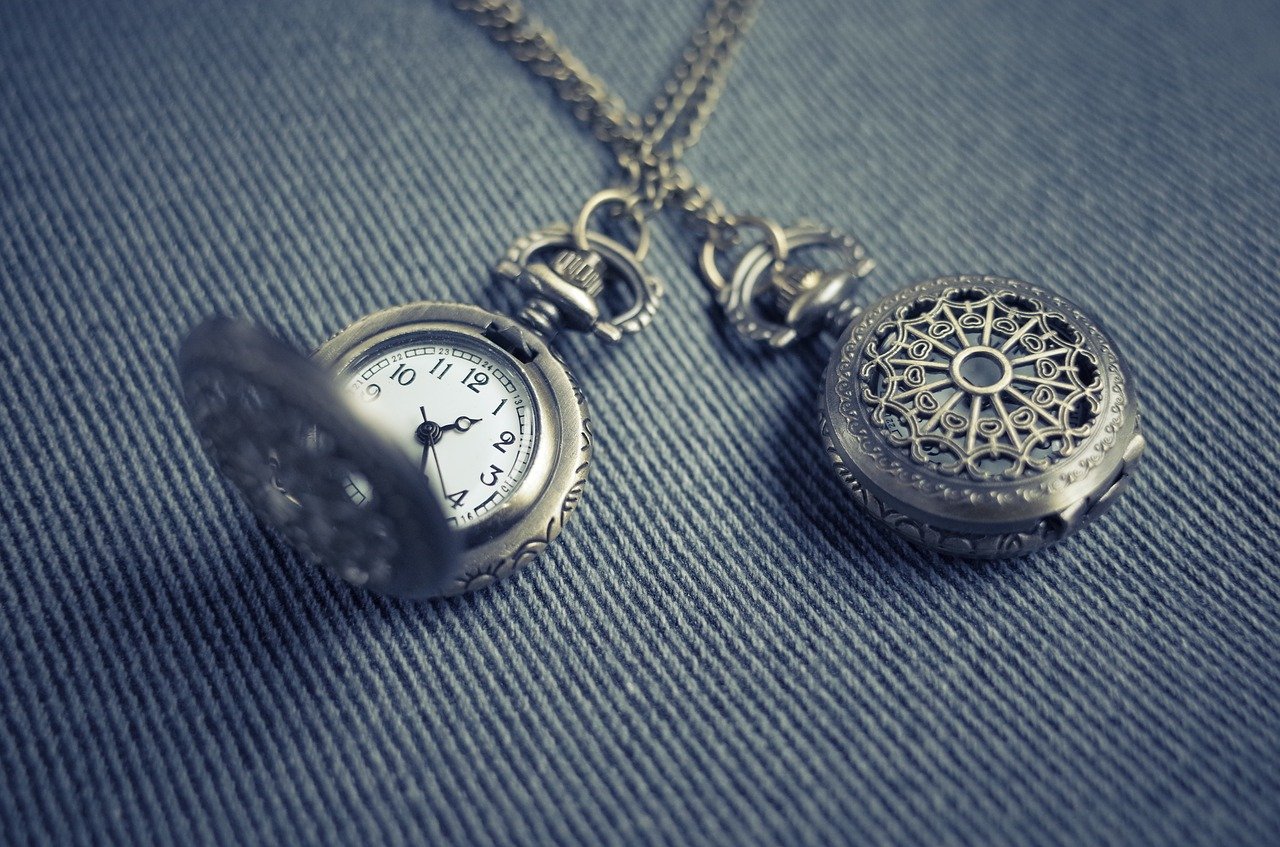 You'll find it at Cynthia's, along with vintage furniture, silverware, mirrors, vases, sculptures, picture frames and so much more!
Best Services in King West
King West also has a wealth of services to help you feel fresh, fit and happy.
Here are some of our favourites:
John Steinberg & Associates (585 King St W)
Founded by celebrity stylist John Steinberg, the salon has been around since 1991 and has tons of 5-star Google Reviews.
Hammam Spa (602 King St W)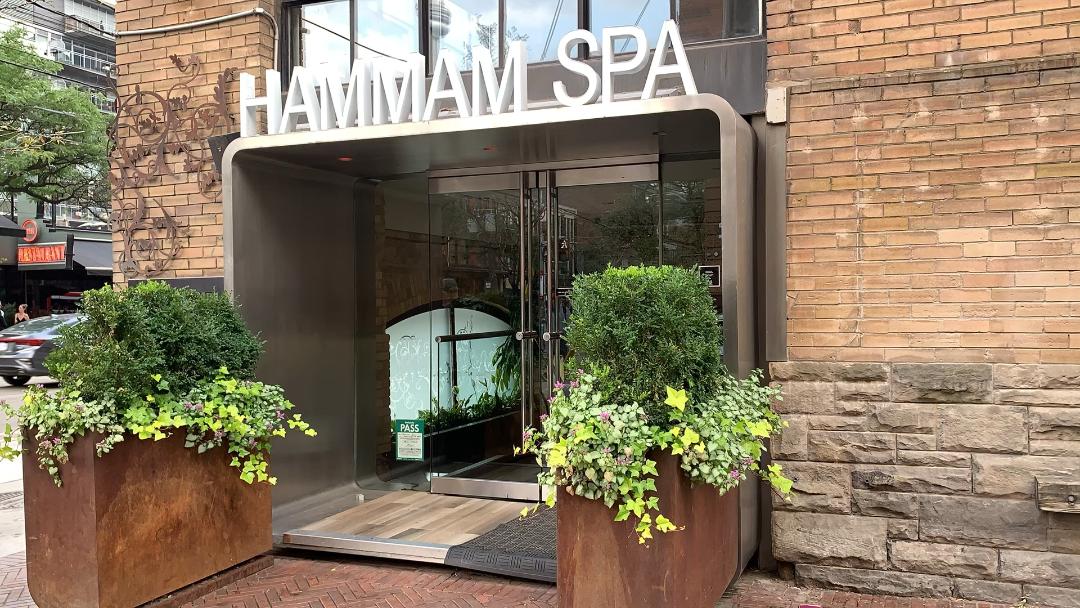 Hammam Spa offers all that, plus hair cleanses, algae wraps, massage therapy, sunless tanning, clay wraps and Turkish baths.
Pure + simple (725 King St W)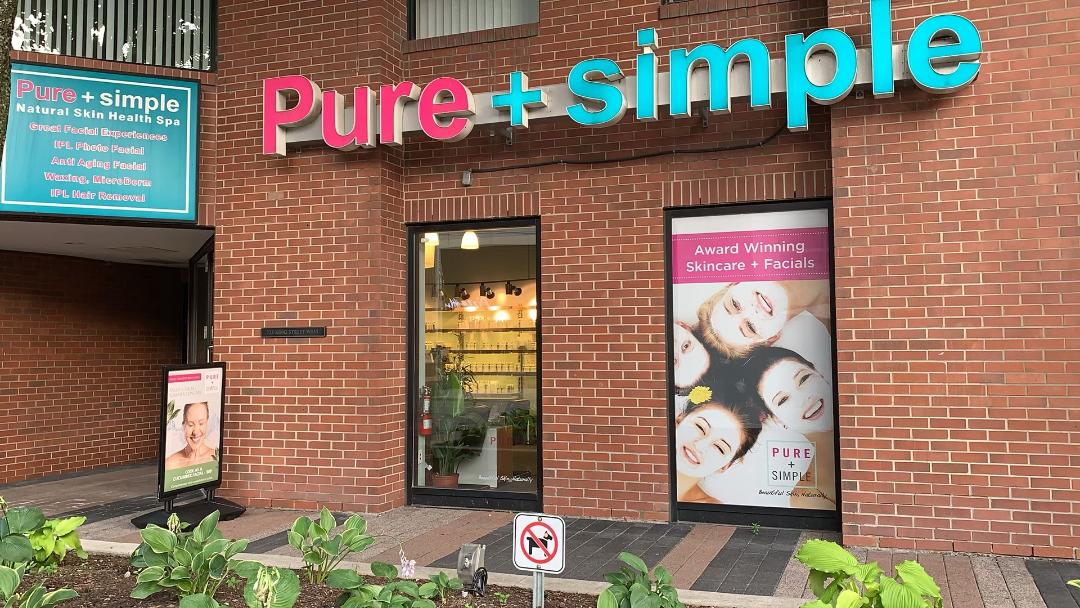 Besides getting a peel or facial, you can also buy skin, hair and body care products from top brands.
6City Barbershop (842 King St W)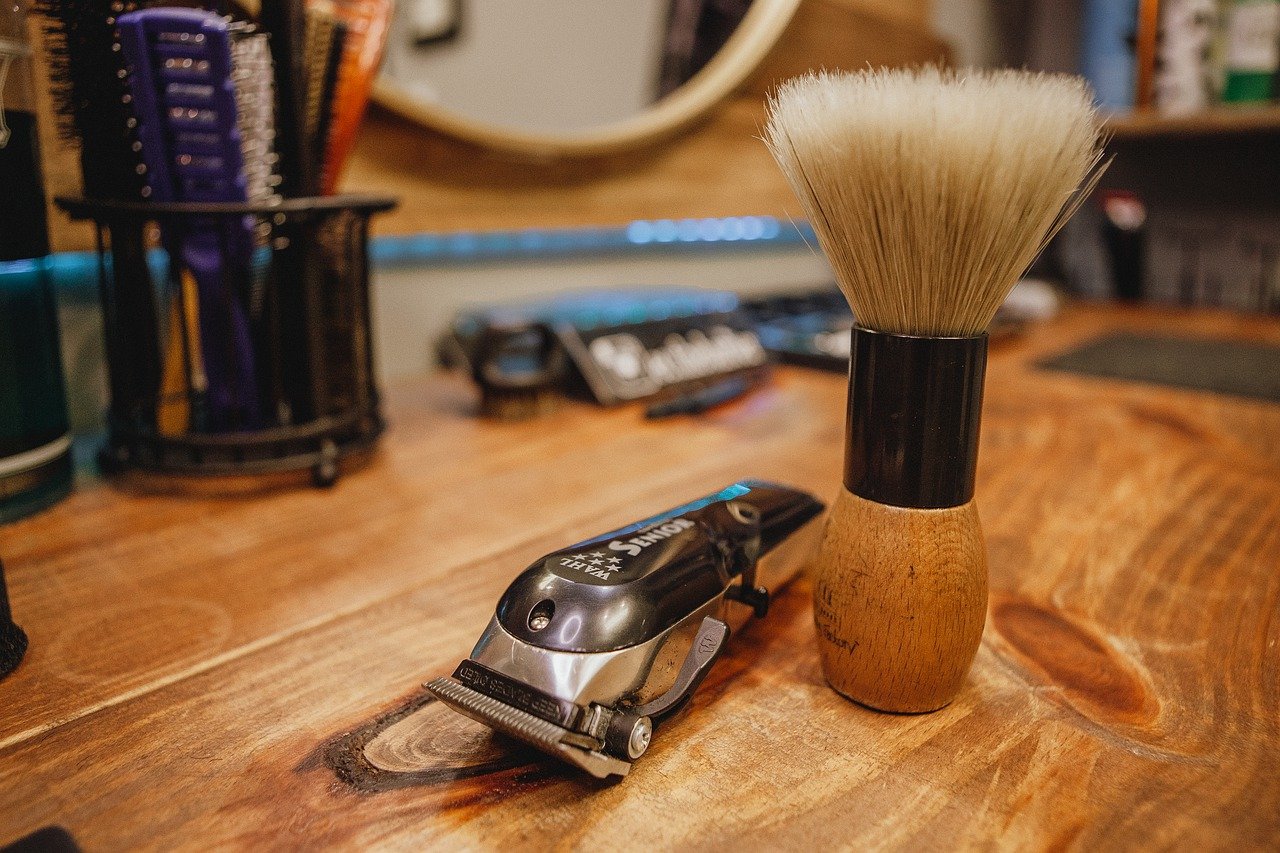 blogTO reports: They do haircuts, beard work, custom hair designs and even kid cuts.
Totum (445 King St W)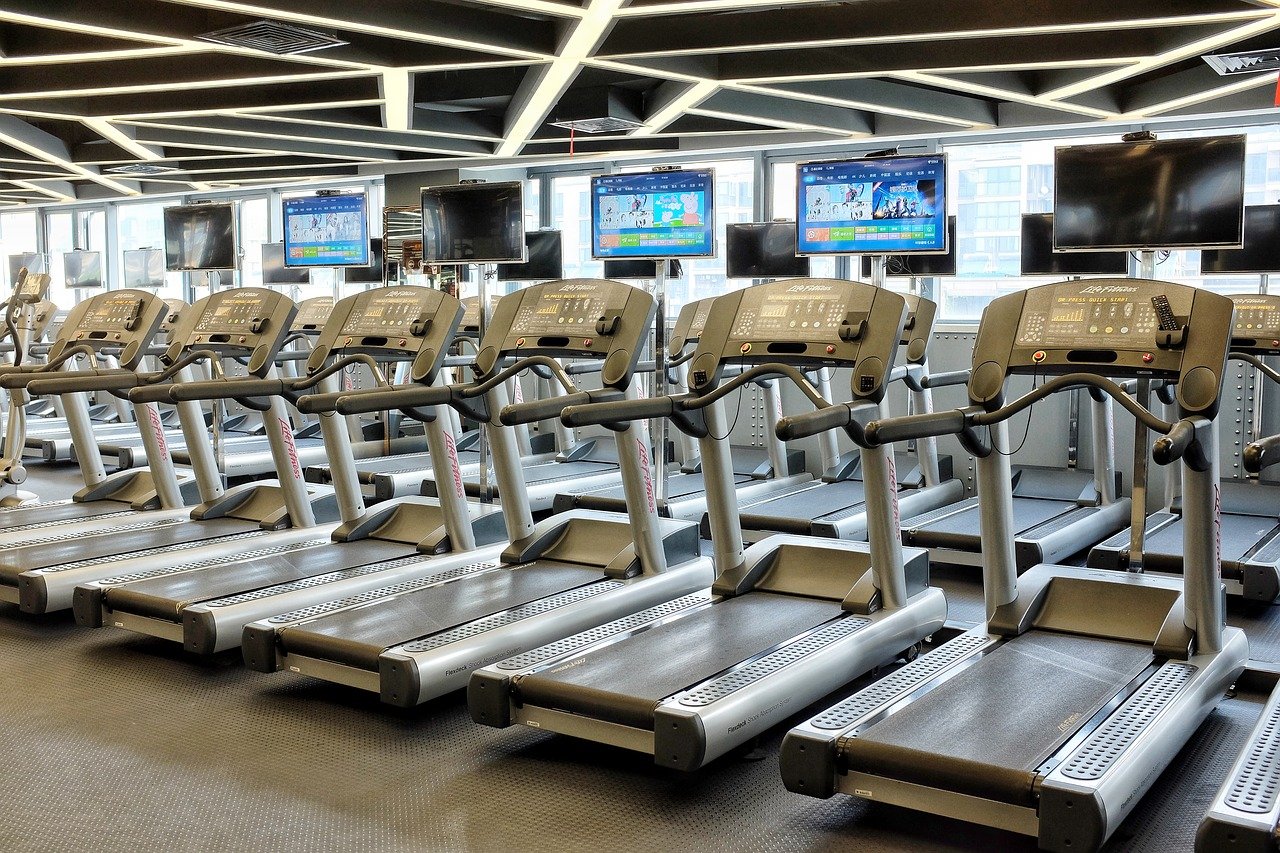 But what makes it different are unique programs like rhythm boxing, Muay Thai and strength healing.
Best Restaurants in King West
Few Toronto neighbourhoods serve up better food and drinks than King West.
Here are some of the best:
Buca (604 King St W)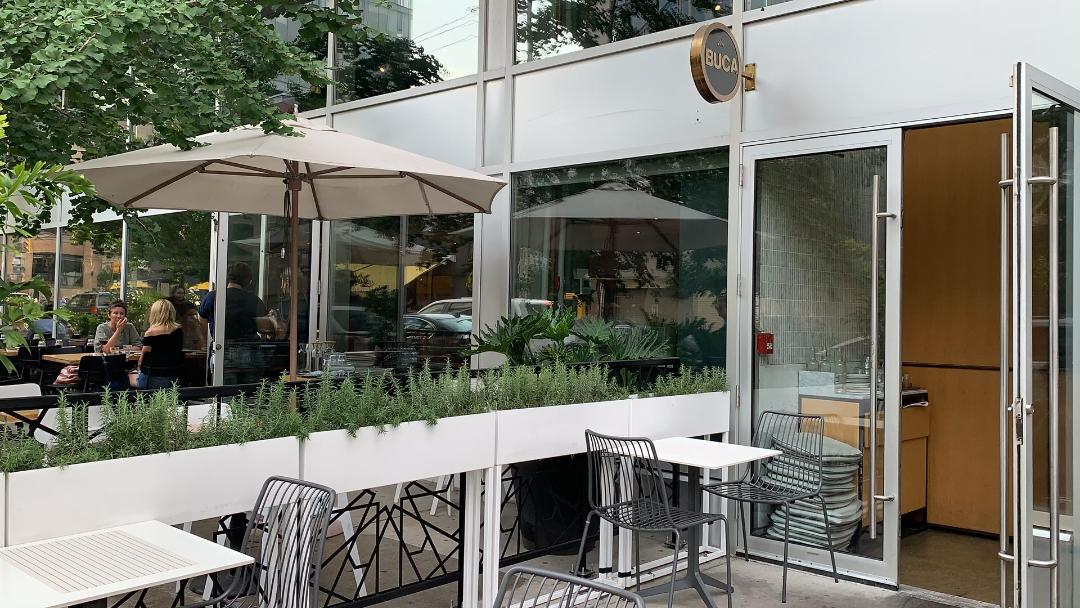 Toronto.com says of Buca:
Guests are drawn to return time and again for the warm hospitality and artisanal fare, including famed house-cured meats, pizza and pasta, inspired by the classic traditions of Italy with a contemporary culinary touch.
Añejo (600 King St W)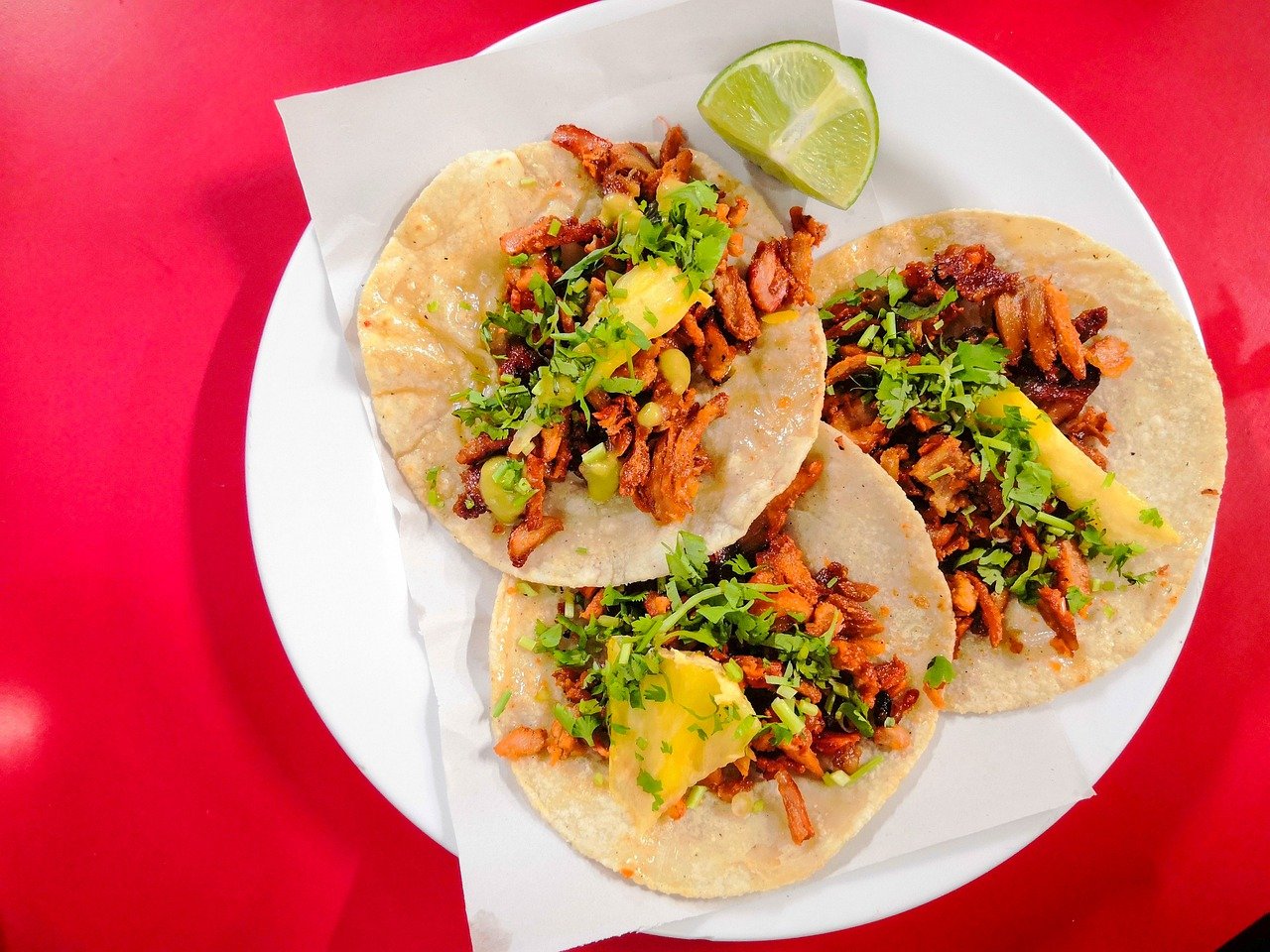 TasteToronto describes the Mexican eatery as:
In line with true King West fashion, the space is grandiose — with a large dining area, communal tables and an impressive bar…
The Keg Steakhouse + Bar (560 King St W)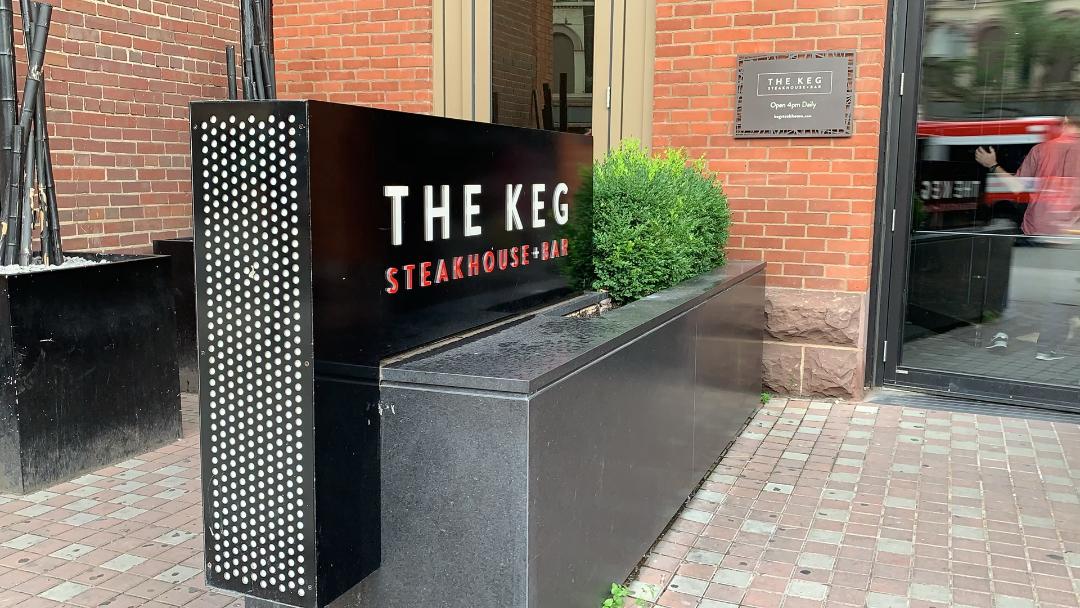 The Canadian restaurant chain is famous for its succulent steak, delicious appetizers, upscale bar, and family-friendly atmosphere.
Patria (478 King St W)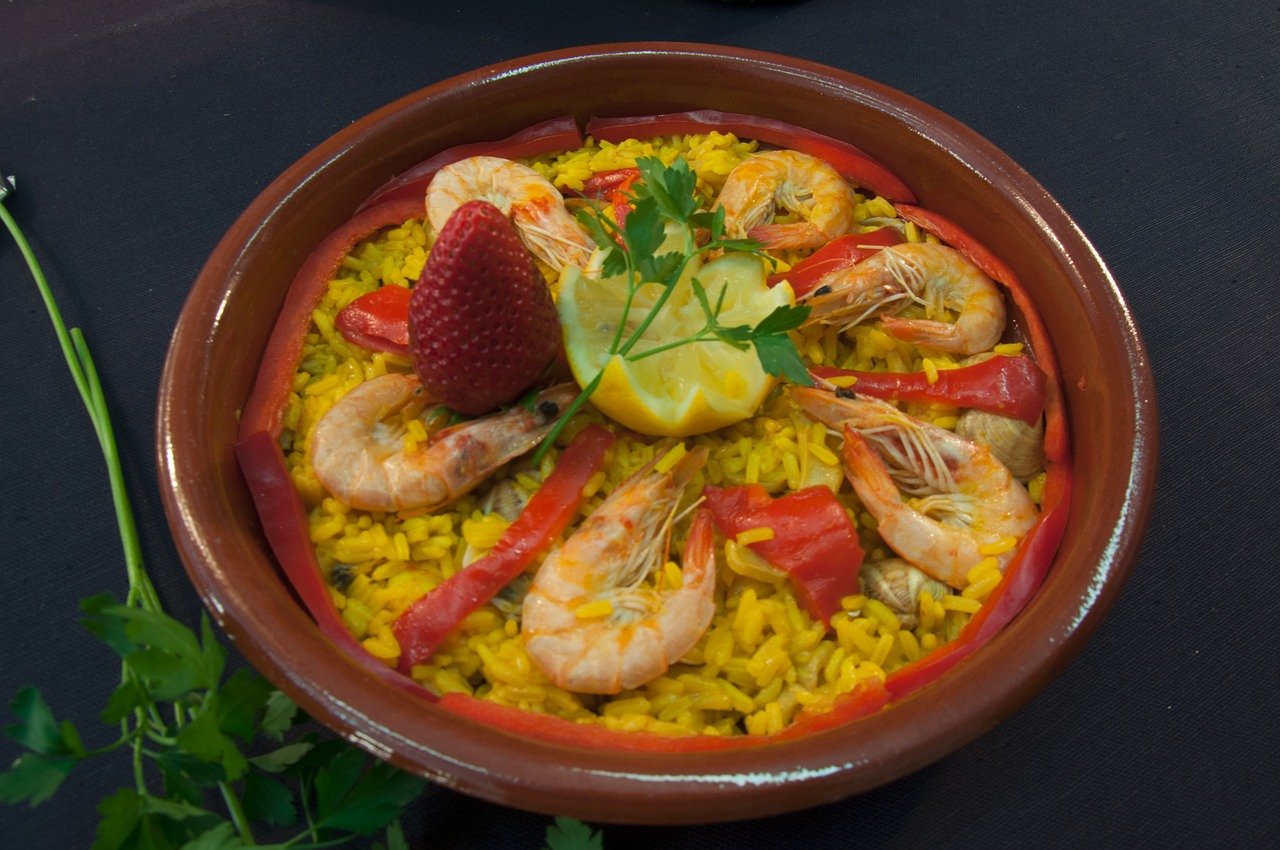 Here's one critic's review:
Patria attempts (and succeeds) to offer the most authentic Spanish cuisine by importing a majority of products from the motherland itself. Their dishes are both tasty and presented beautifully upon arrival.
Ascari (620 King St W)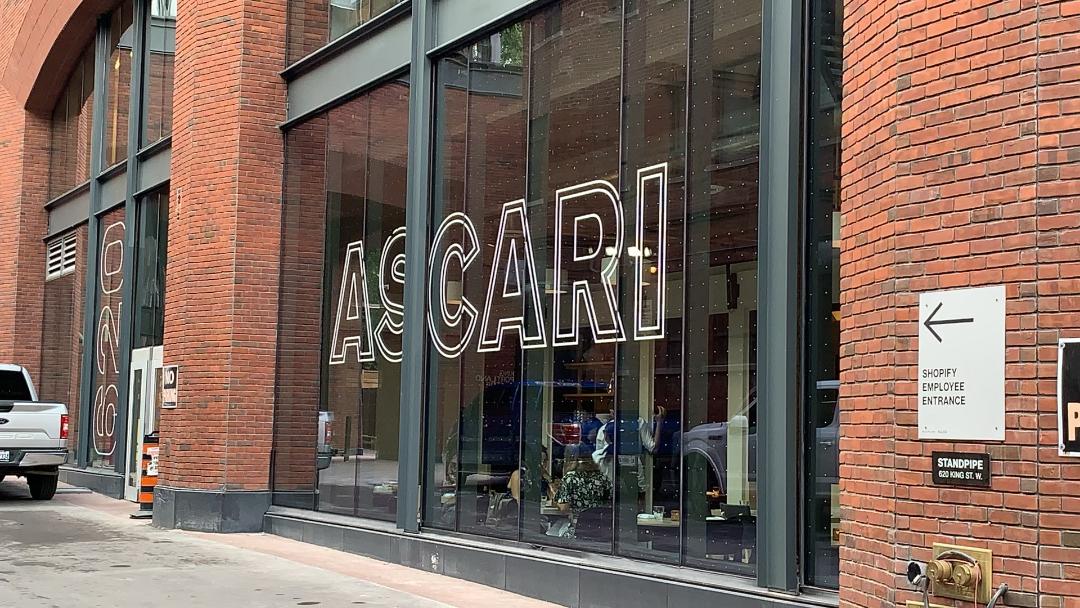 USA Today places Ascari on its list of 10 Best Italian Restaurants in Toronto, stating:
Flawless food in reasonable portions; this is a neighborhood restaurant that shines.
The Burger's Priest (579 King St W)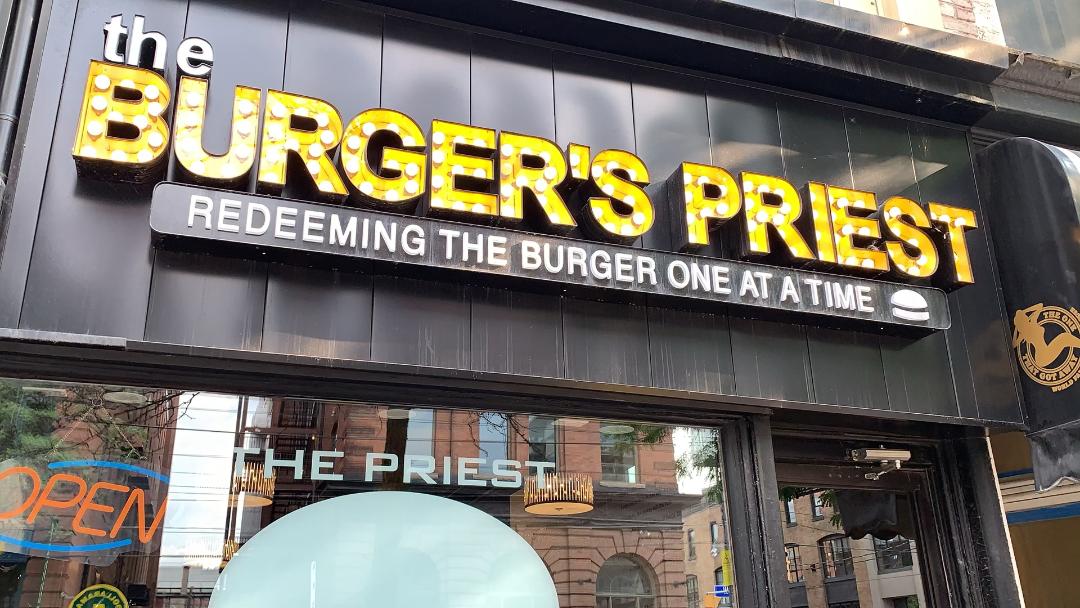 According to its website, the classic cheeseburger joint believes in fresh ingredients, purity and simplicity.
The Parlour (642 King St W)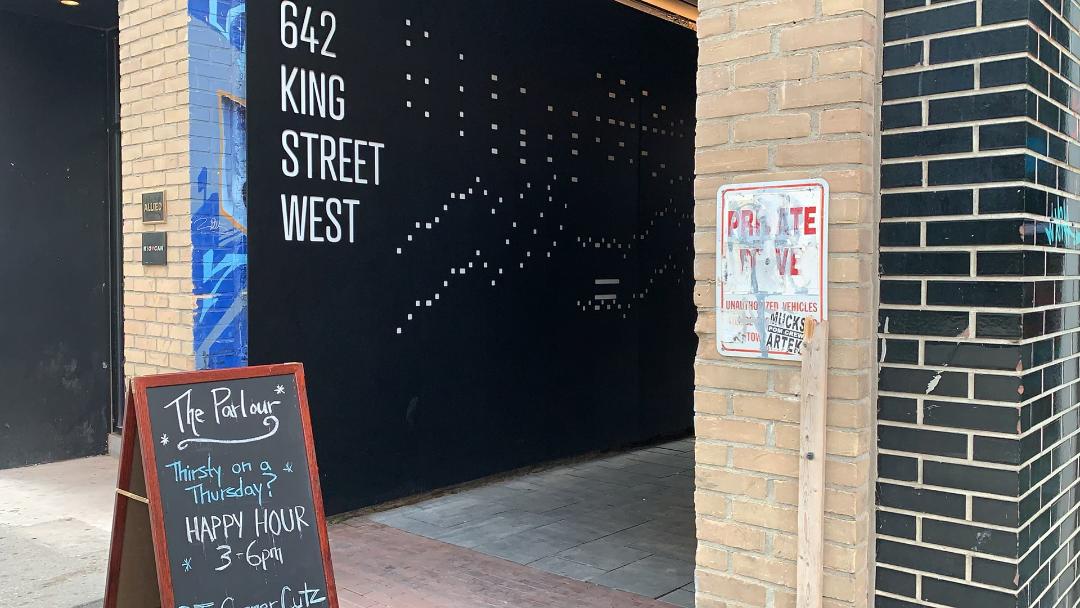 Narcity declares:
The hidden beauty parlour is definitely one of the defining features of the restaurant. Located through a velvet curtain, the glamorous powder room will make you feel like a movie star rushing off for touch-ups.
LOV (620 King St. W)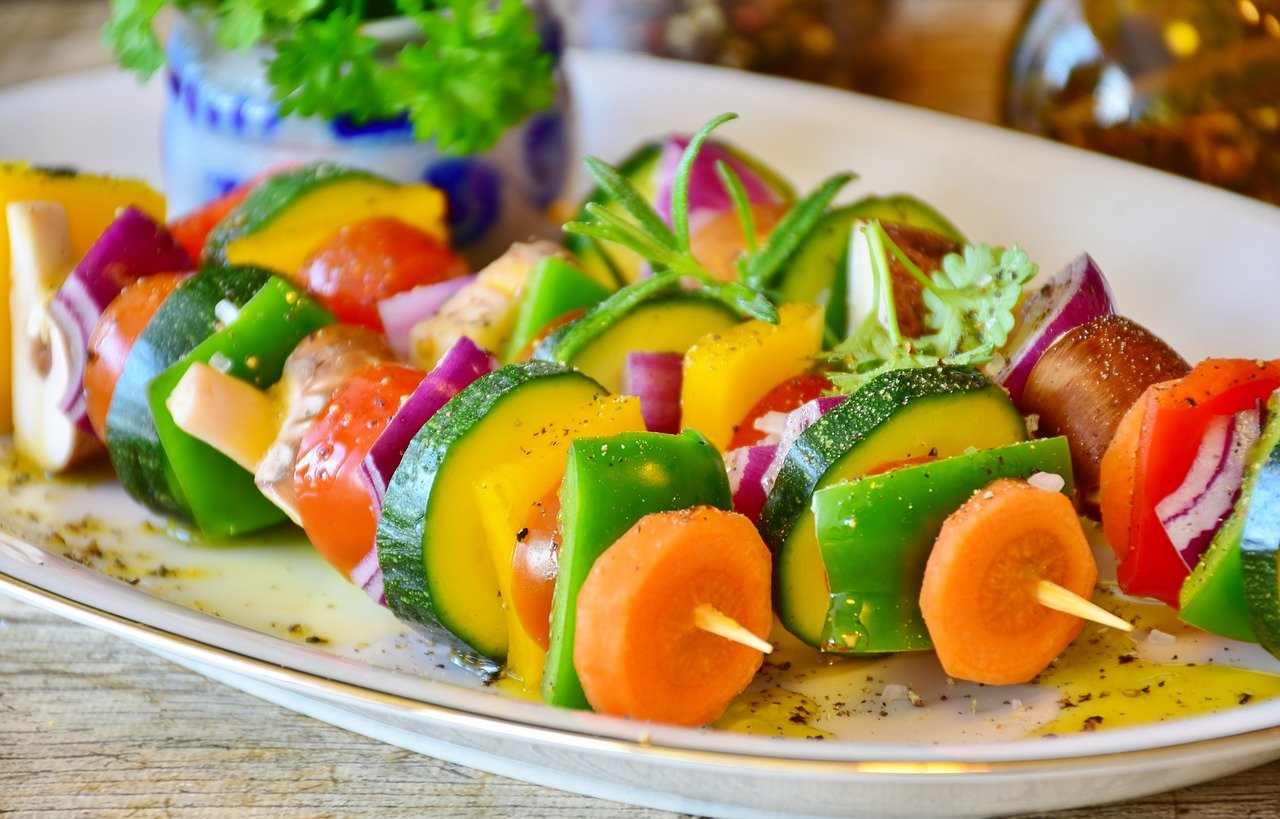 According to SavvyMom.ca:
With a focus on "Local Organic Vegan," menus cover a range of popular dishes from around the world. Comfort classics like burgers, dumplings and kimchi fries star alongside feel-good fuel including coconut curry and poke bowls.
DASHA (620 King St W)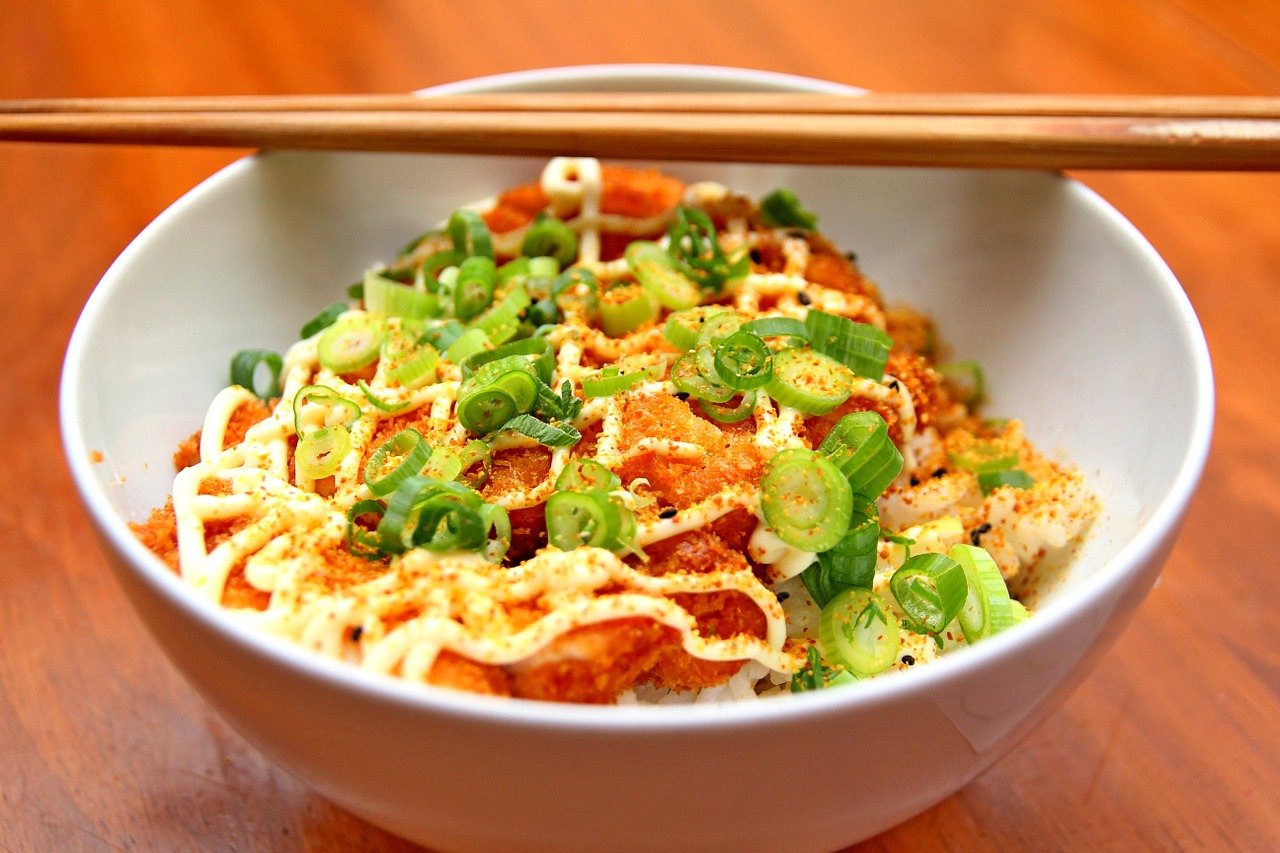 blogTO sums it up nicely:
Dasha is a Chinese restaurant on King West offering contemporary takes on Asian cuisine and second-floor karaoke.
The Kitchen Table (705 King St W)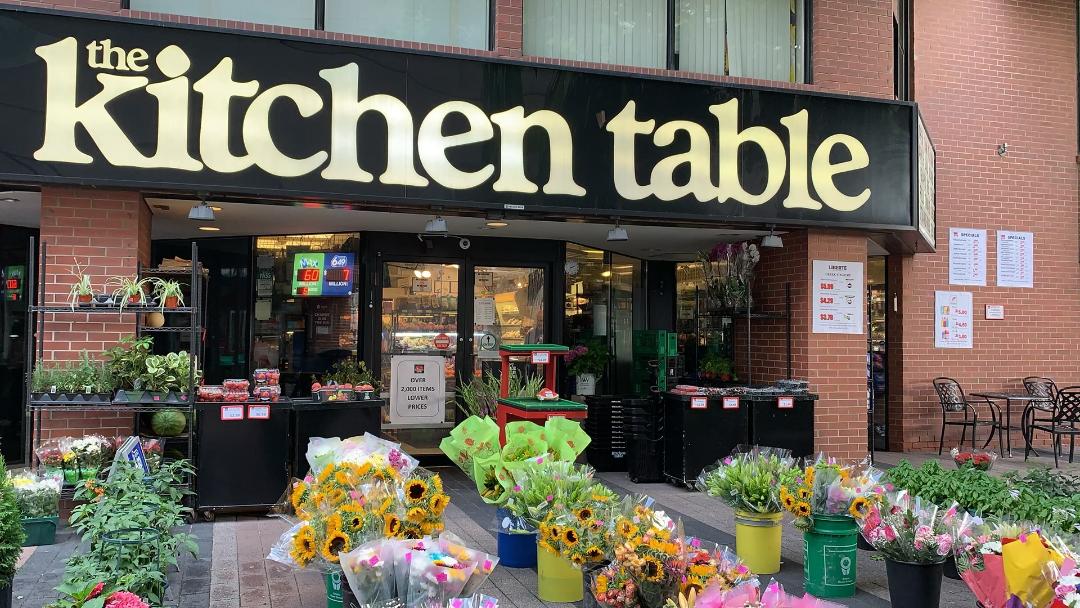 With a never-ending focus on freshness, The Kitchen Table sells fruits, vegetables and meats from all over the world.
Best Cafes & Dessert Shops In King West
Need your daily dose of caffeine? King West has so many great options.
Here are some of the most popular:
Jimmy's Coffee (107 Portland St)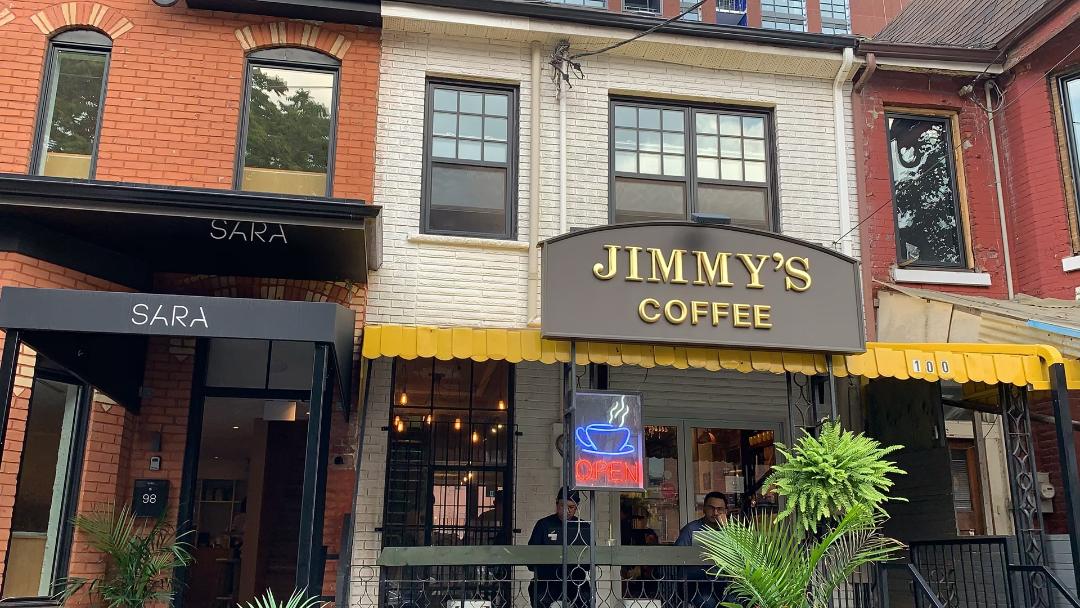 blogTO describes Jimmy's Coffee as a "refreshing hideaway from the more trendy joints found on King West."
Oretta Caffé (633 King St W)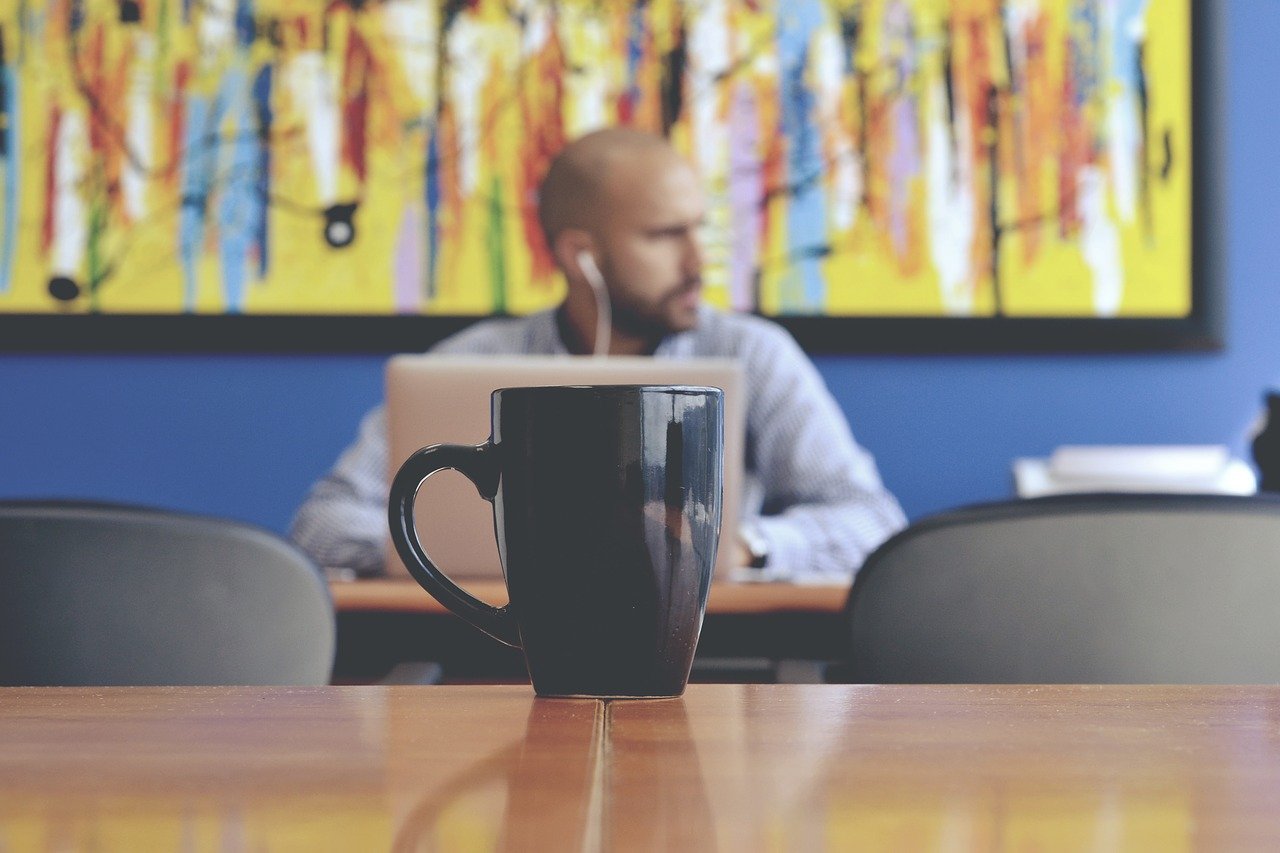 The website declares:
Not only is its airy space with soaring high ceilings an ideal spot to pull out your laptop and work in, it also serves up a mean Italian-style espresso, baked goods, pizzette, and focaccia…
Thor Espresso (180 John St)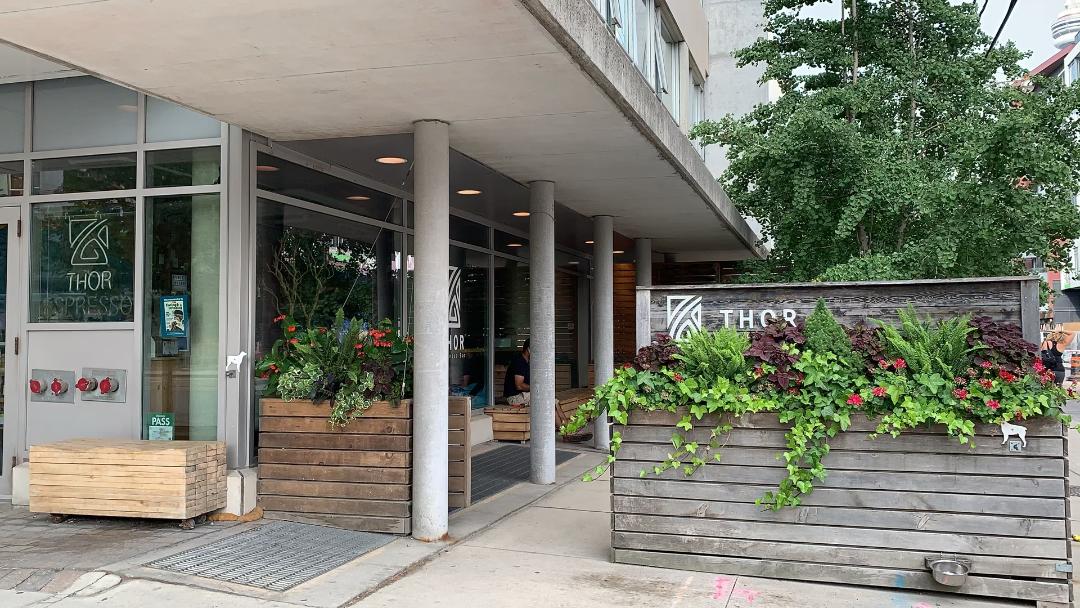 In addition to making coffee, Thor Espresso also sells coffee blends from around the world, including Costa Rica, Columbia and Tanzania.
Quantum Coffee (460 King St W)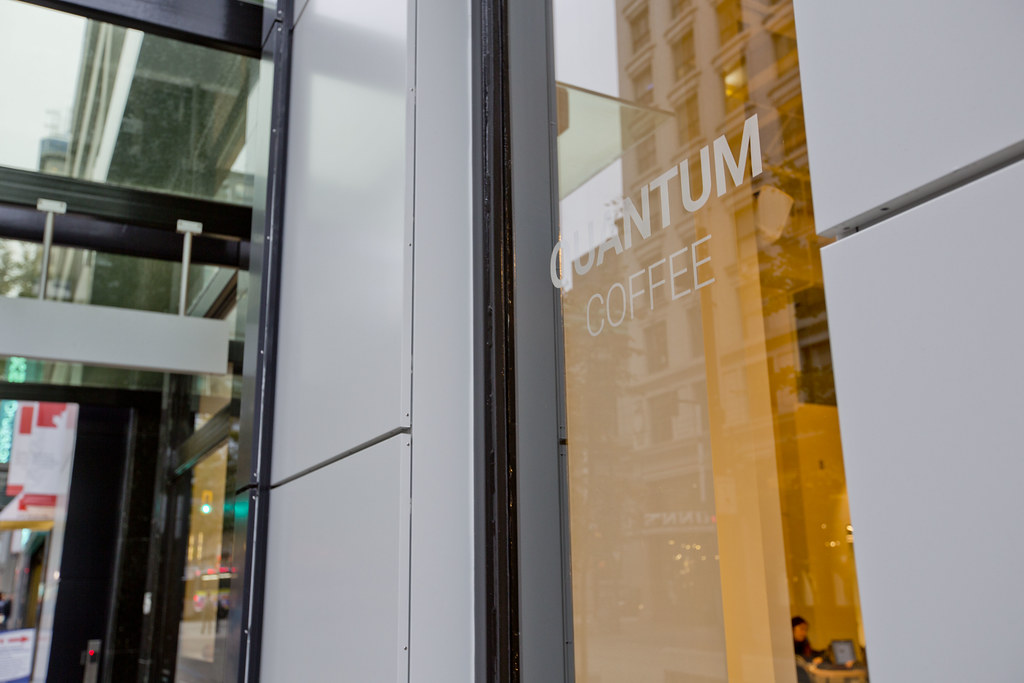 According to Daily Hive:
…Quantum offers a curated selection of single-origin beans from some of the most renowned coffee makers around the world; think carefully crafted lattes, flaky pastries, and crumbly scones.
Maman (100 King St W)
TasteToronto places Maman 9th on its list of 20 Cutest Cafes in Toronto, saying:
The Parisian themed spot features large wooden tables, plants hanging from the ceiling and pastries lining the counters. It transports guests into a state of perpetual calm – all while enjoying a hot cup of joe.
Brioche Doree (648 King St W)
Brioche Doree specializes in European pastries, such as almond croissants, lemon tartlets, chocolate eclairs, flans and macaroons.
SOMA Chocolate (443 King St W)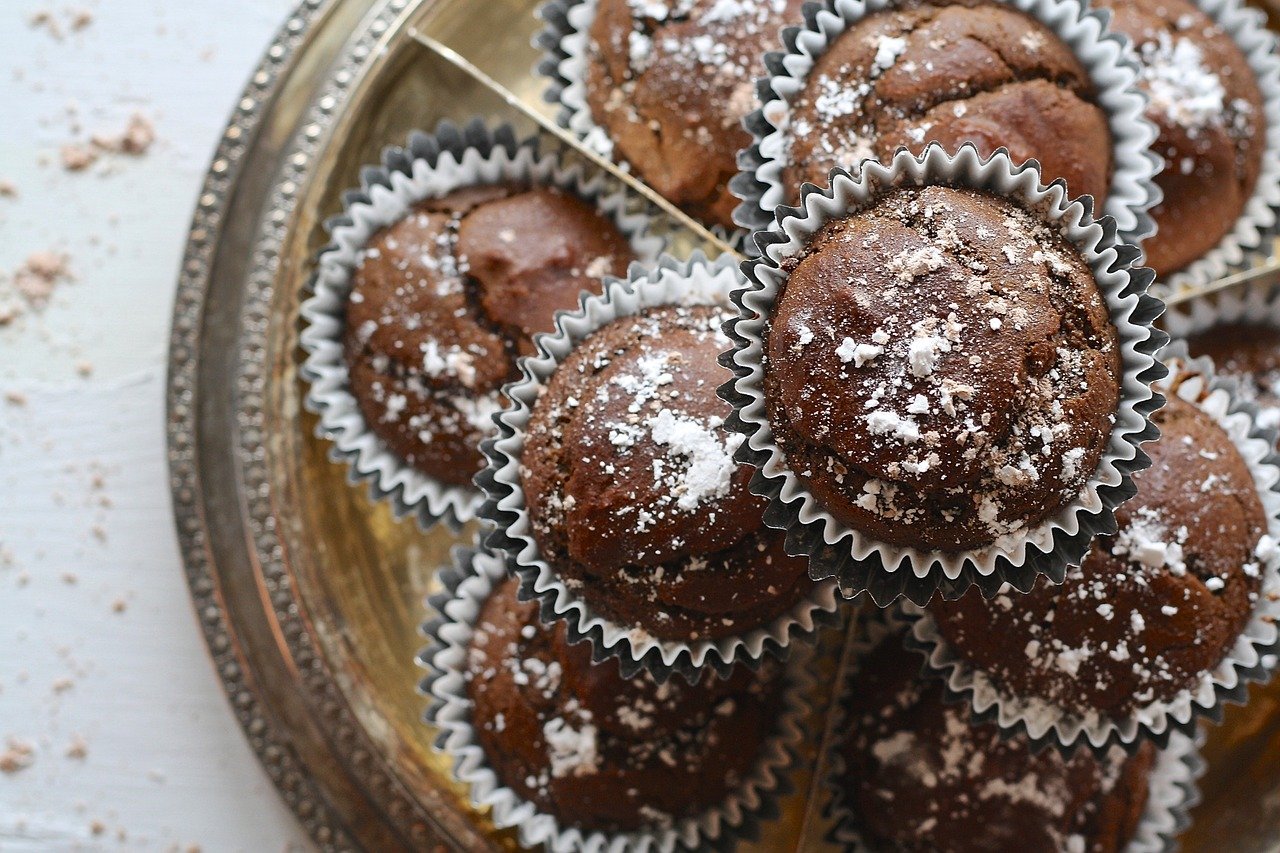 Then head over to SOMA, which sells everything from caramel truffles and almond toffee clusters to burnt honey Gelatoes!
Best Bars & Nightlife in King West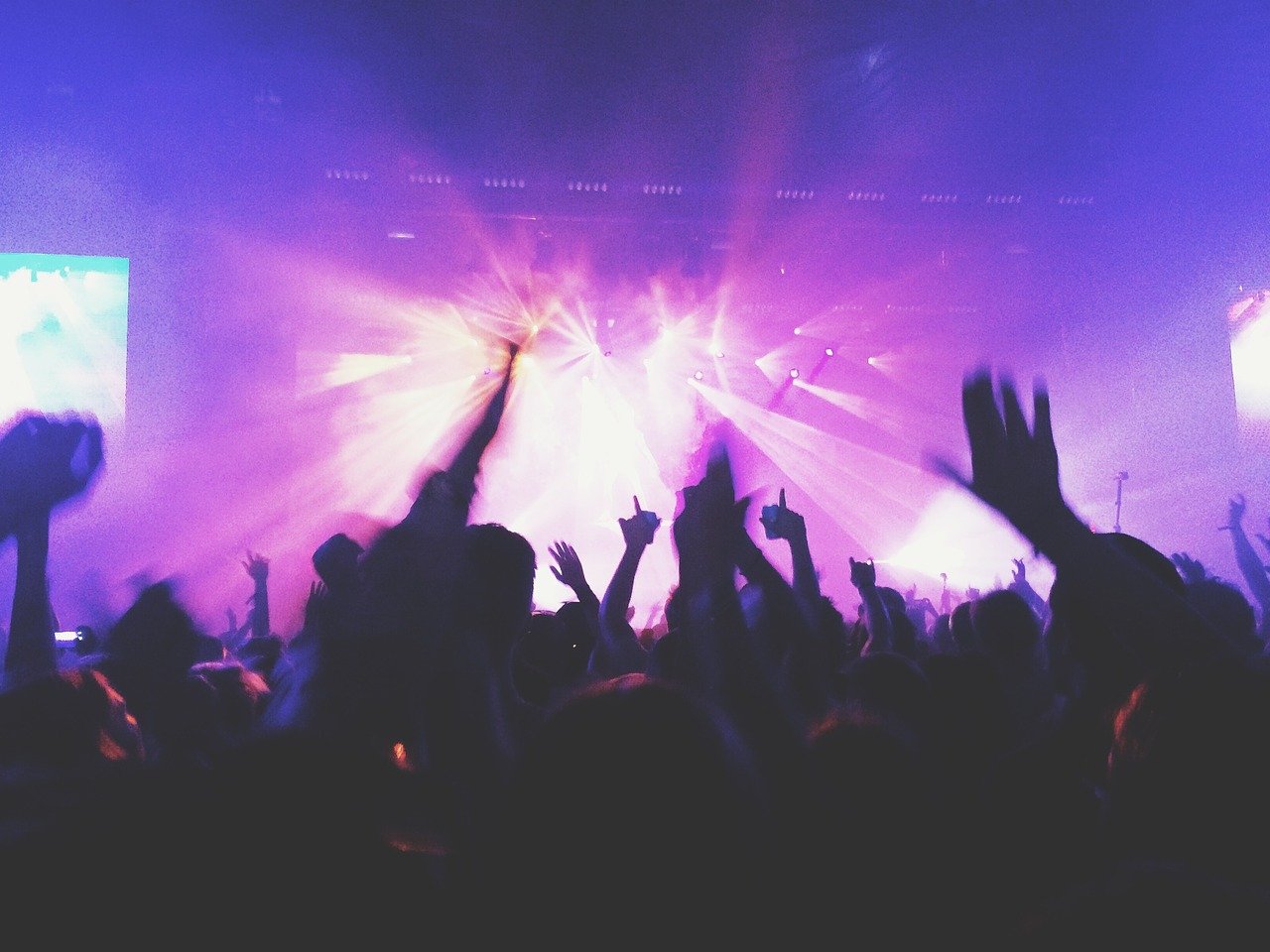 While the name has changed, The Entertainment District is still home to the most nightclubs in downtown Toronto.
SeeTorontoNow reports:
When night falls the clubs in the district come alive with partiers from all over the Toronto area and beyond coming in to dance, see, be seen and just take in the scene.
The following are some of the best bars and clubs in The Entertainment District.
Belfast Love (548 King St W)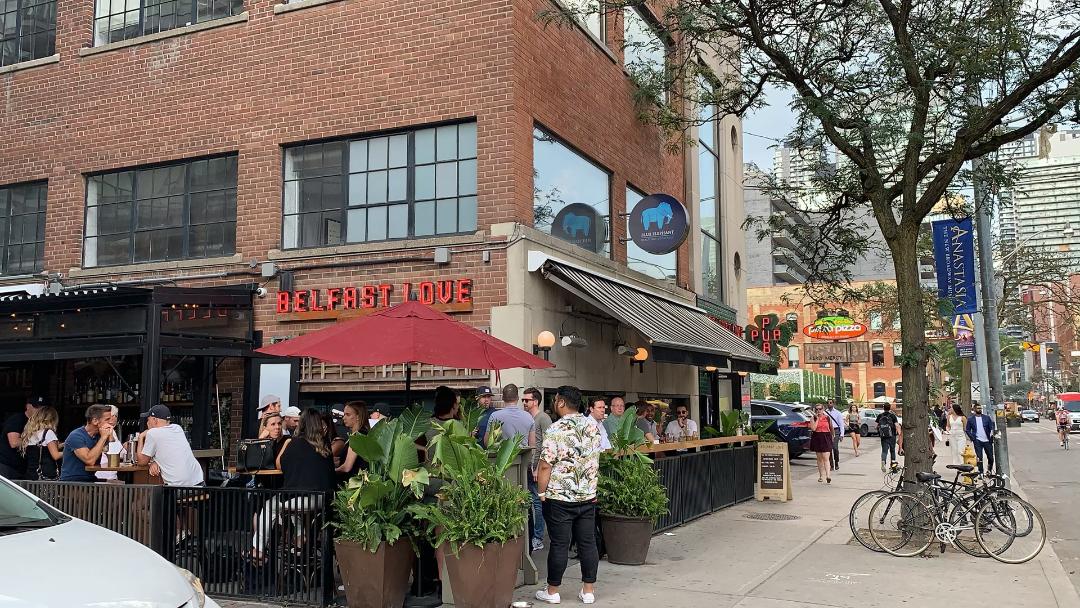 It also ranks 1st on DrinkToronto's list of Best Pubs In Downtown Toronto.
As one reviewer points out: Belfast Love honours its heritage with an astounding selection of drinks.
King Taps (100 King St W)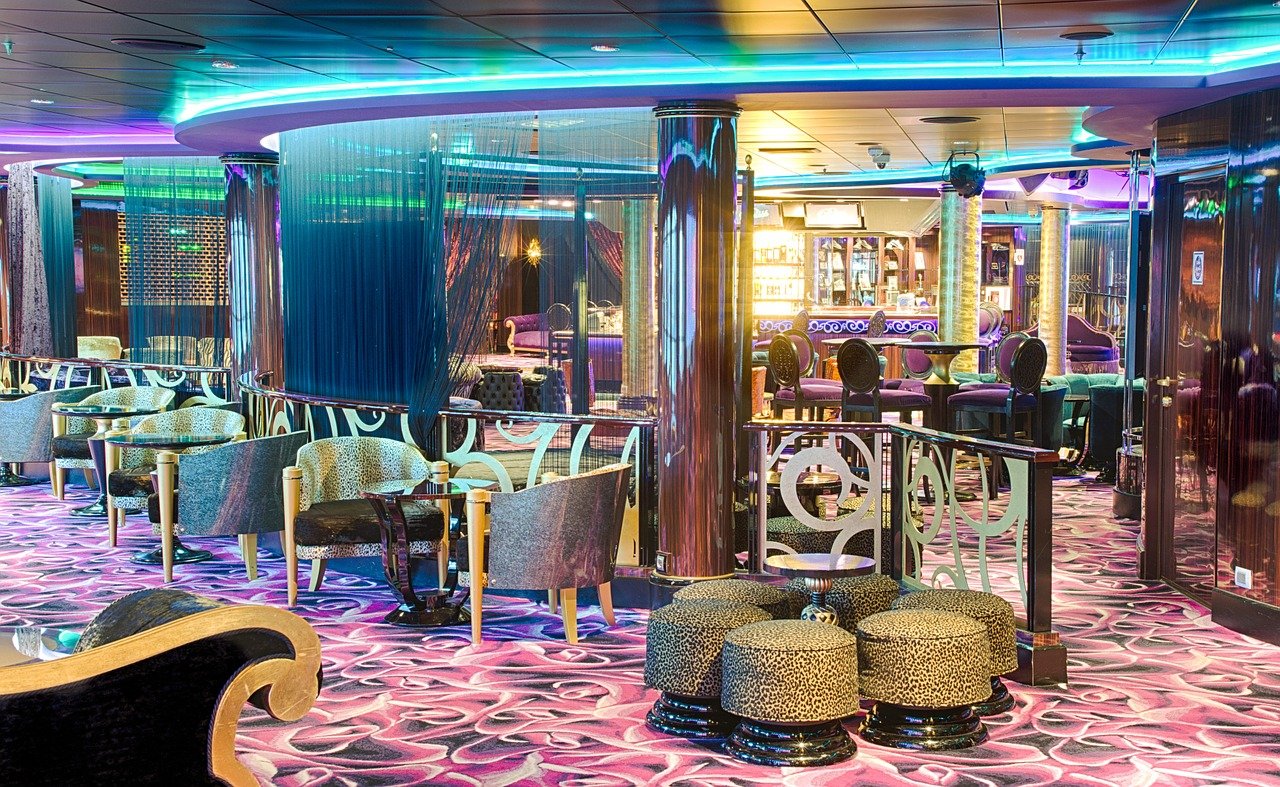 2nd on its list of 16 Best Places To Grab After-Work Drinks In Toronto, The Curious Creature declares:
Despite its moving and shaking clientele, this spot is relatively affordable, with daily food and drink specials.
Banknote Bar (663 King St W)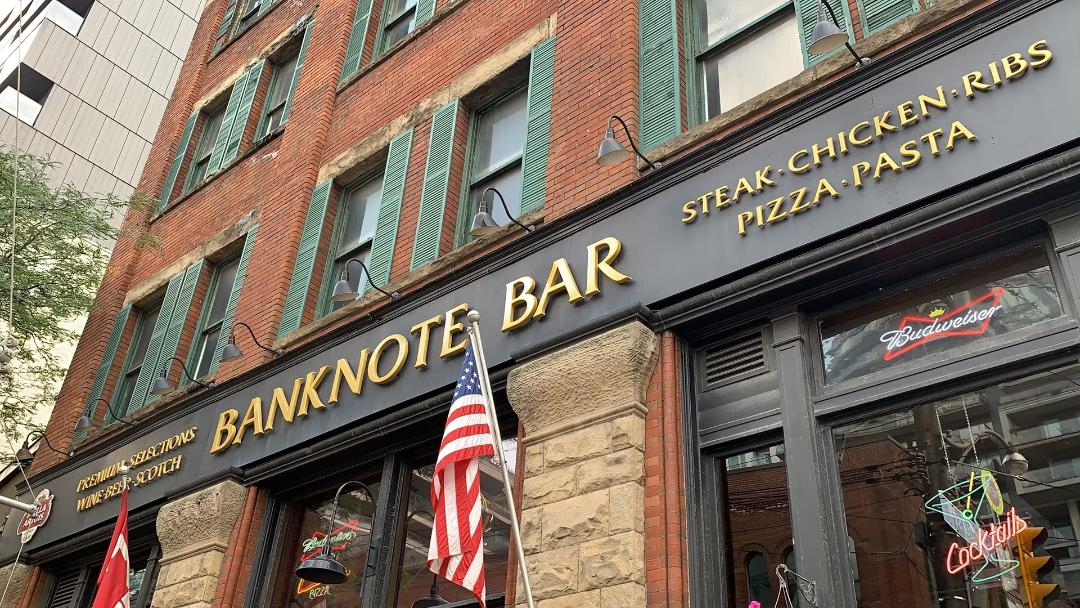 Besides amazing food and drink, the Banknote Bar also flaunts a dozen big-screen TVs for sporting and entertainment events.
Escobar (485 King St W)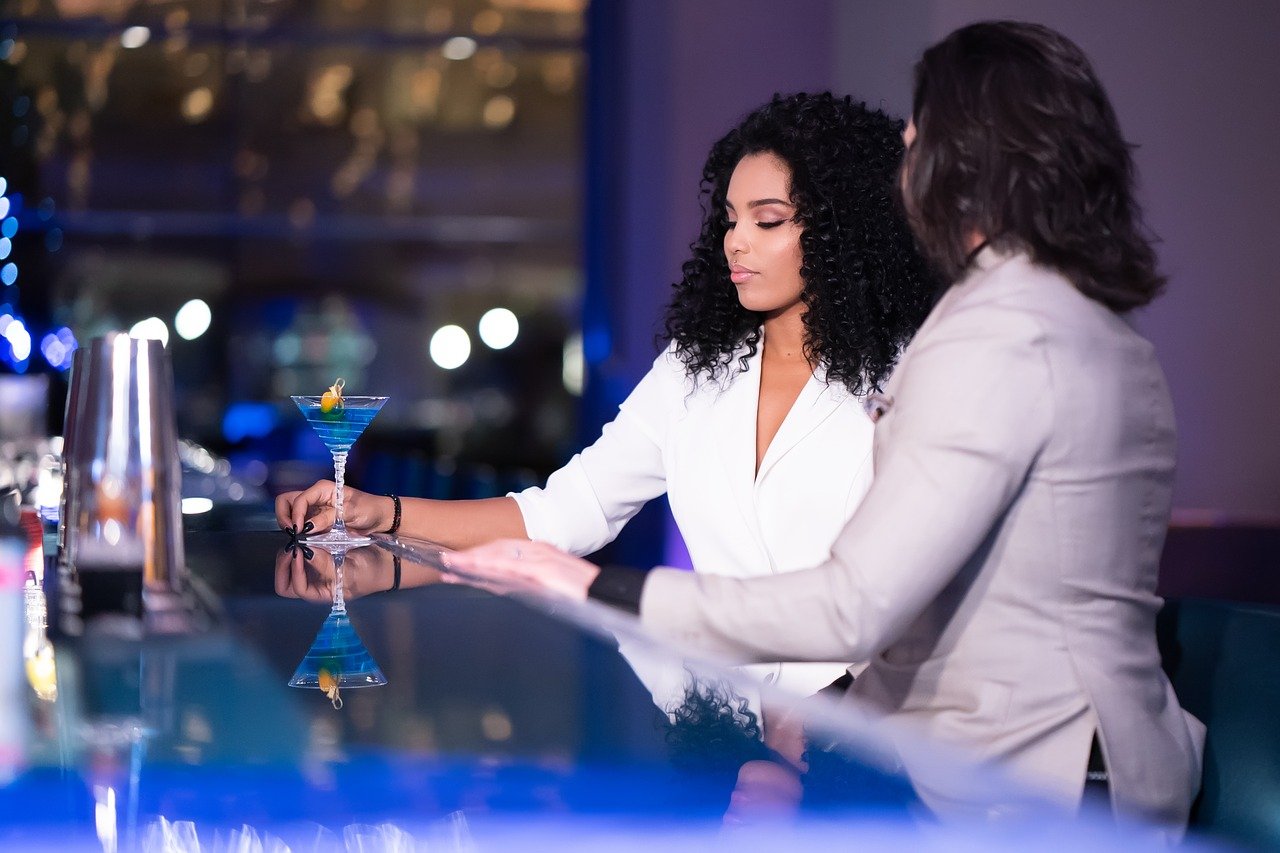 The venue is "hidden" inside Baro (another fantastic bar and restaurant) and caters almost exclusively to young professionals.
Bar Wellington (520 Wellington St W)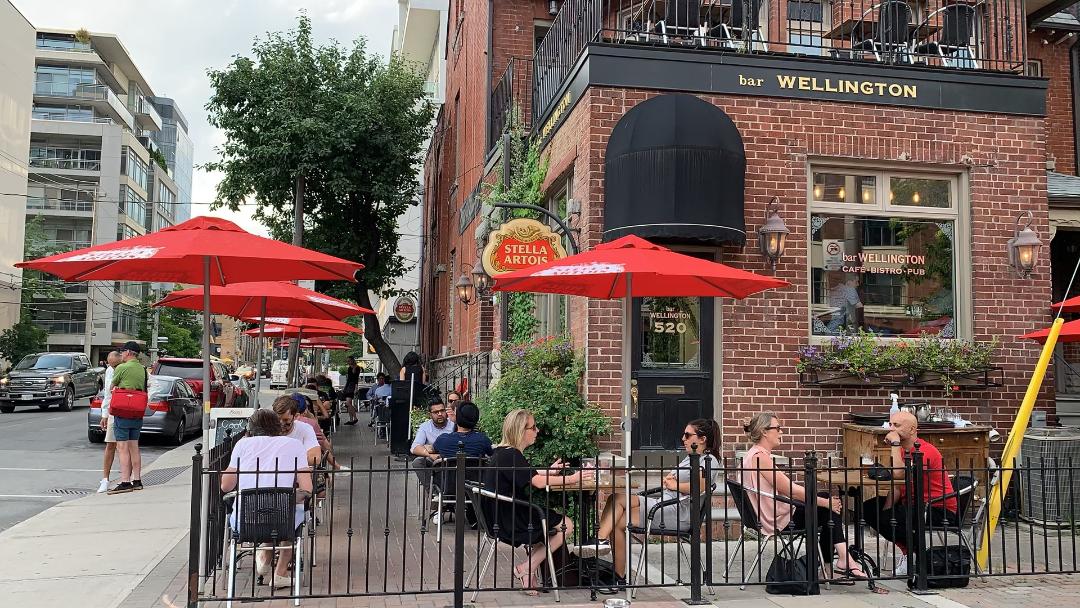 It does so by ranking 6th on DrinkToronto's Best Pubs In Downtown Toronto.
With more than a dozen beers on tap, delicious cuisine, and its Victorian setting, the Welly is anything but ordinary.
Regulars (668 King St W)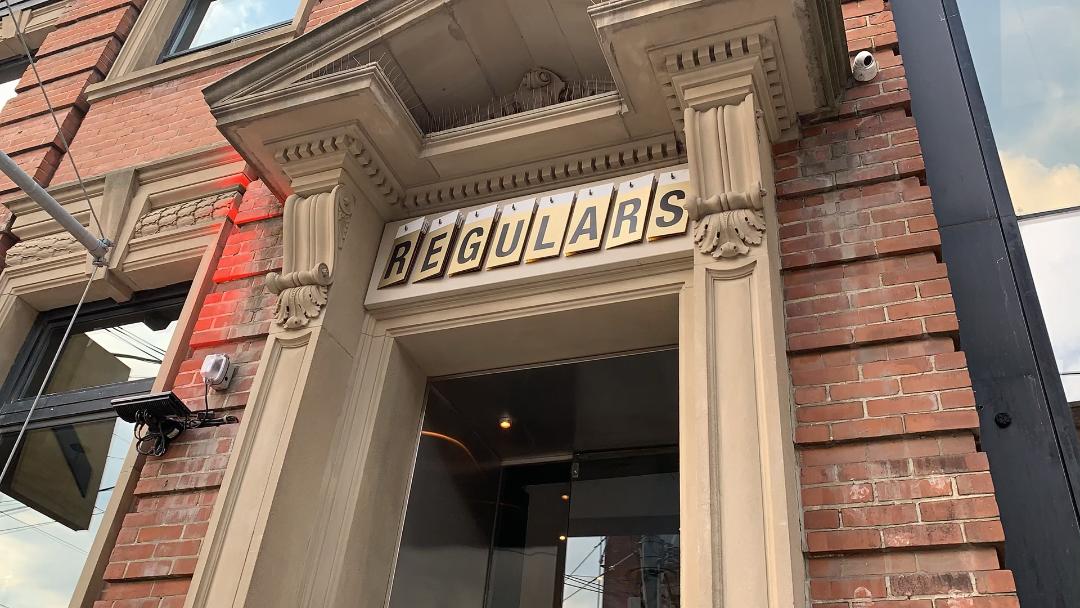 Drinks include draft beer, wine and $15 cocktails, while its menu is rich in deep-fried favourites such as wings and jalapeno poppers.
The Thompson Hotel (550 Wellington St W)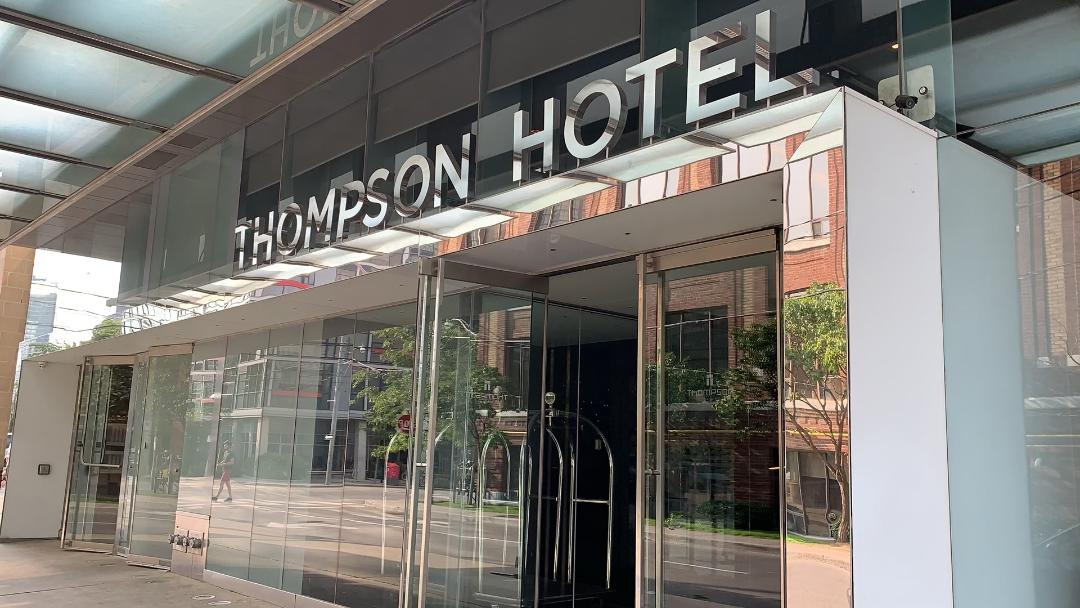 Club Crawlers describes The Thompson as:
The premiere Downtown Toronto rooftop lounge with breathtaking 360° views of the downtown Toronto skyline and Lake Ontario. With creative cocktails and a full bottle menu, the roof caters to all your needs both day and night.
Lost and Found (577 King St W)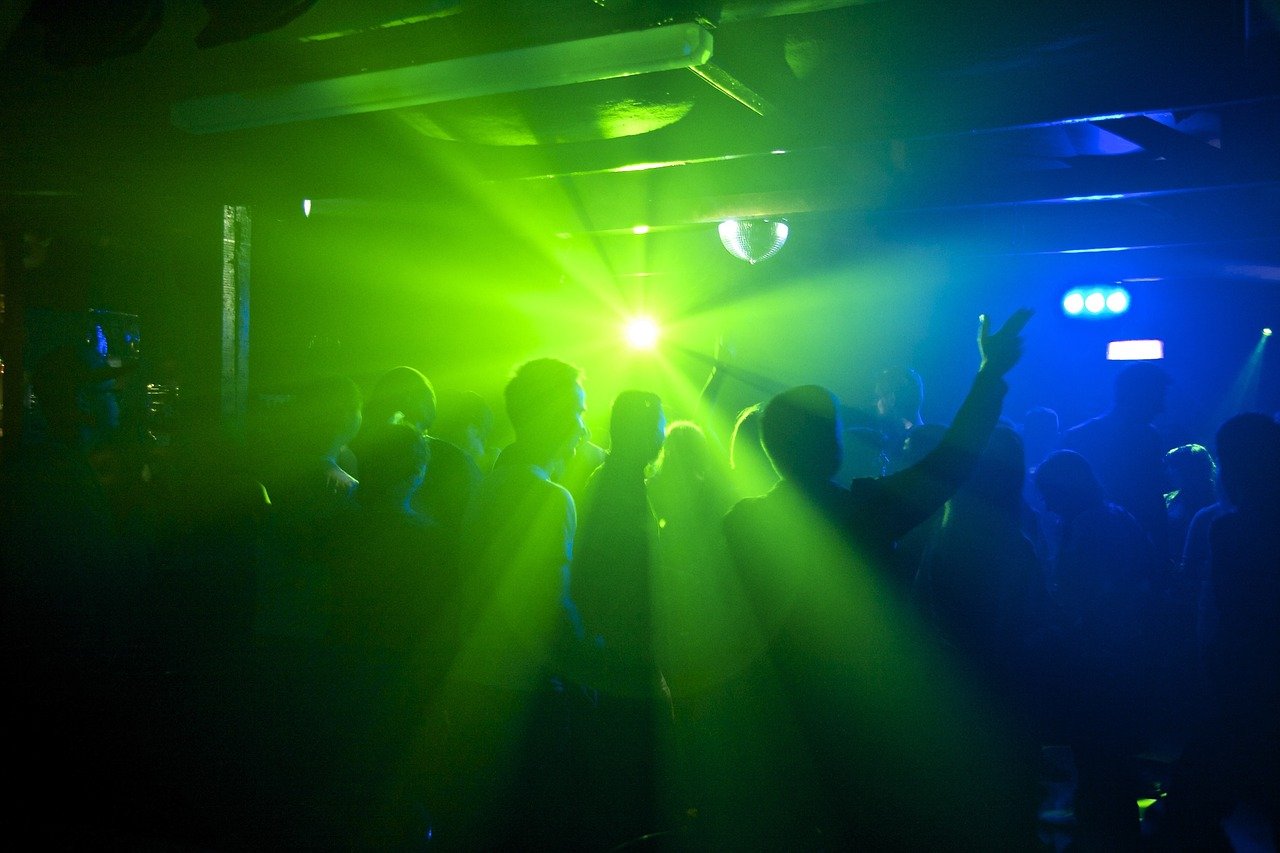 In the website's words:
Housed in the lower level of a hundred-year-old building in the heart of King West, Lost and Found presents a unique space for discovery. …Come lose yourself in the music.
Lavelle (627 King St W)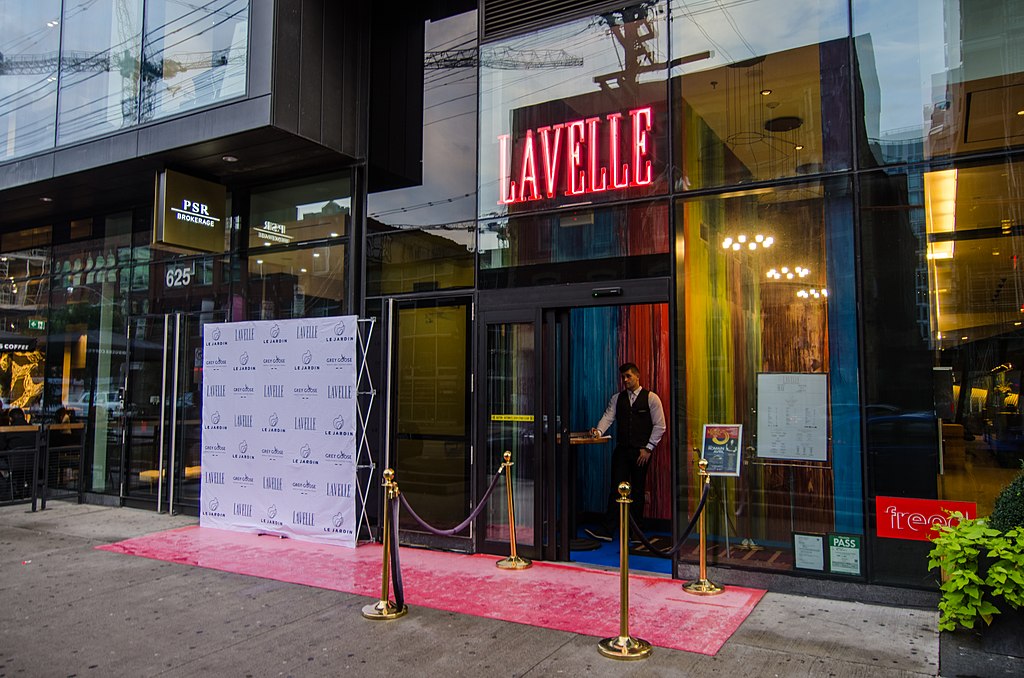 Located on the 16th floor:
…the luxurious space features a picture-perfect lounge bar, dining room, outdoor pool and cabanas, all with breathtakingly unobstructed, 360-degree views of the city skyline.
Top 10 Things To Do In The Entertainment District
Whether you're into music, movies, the arts, science or sports, you'll find them here.
Residents can enjoy a wide variety of entertainment options, such as:
The TIFF Bell Lightbox (350 King S W)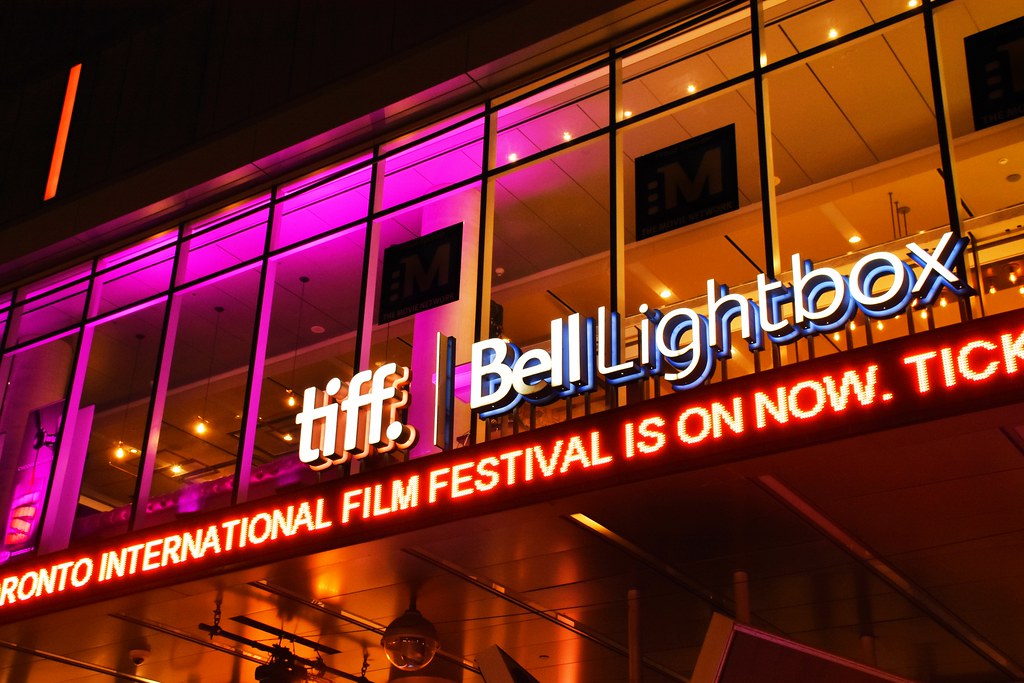 As travel website Fodor's explains:
…visitors can attend film-related lectures, watch screenings, and enjoy smaller film festivals, including TIFF.kids, a celebration of children's film that takes place each April.
Princess of Wales Theatre (300 King St W)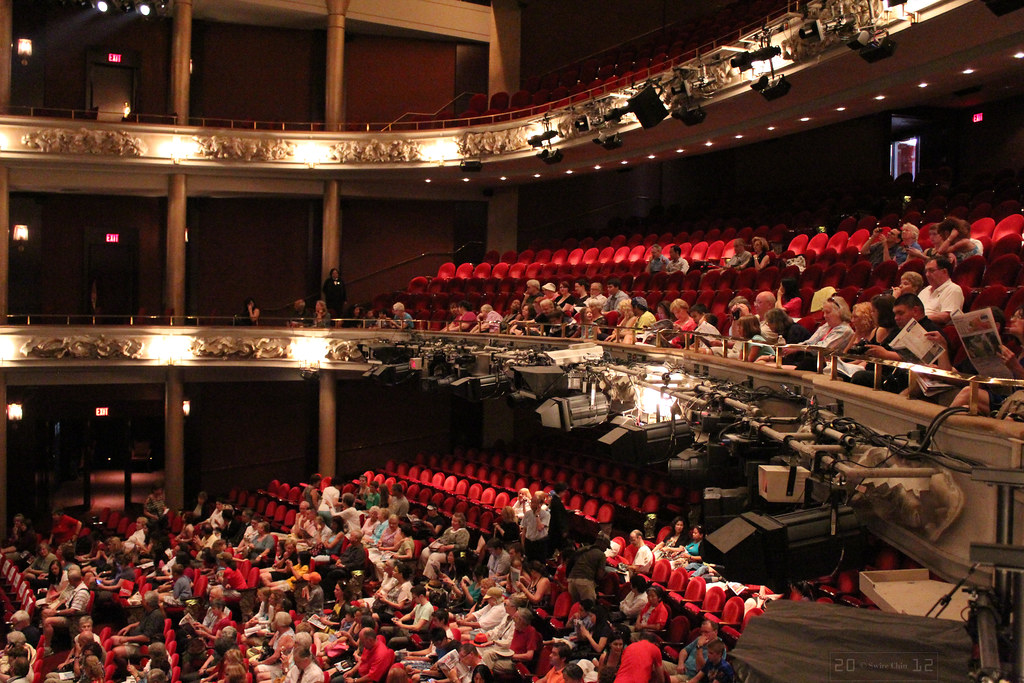 The cultural landmark has shows for all people and ages, including mega-hits such as Hamilton, Harry Potter and The Cursed Child, and Come From Away.
Roy Thompson Hall (60 Simcoe St)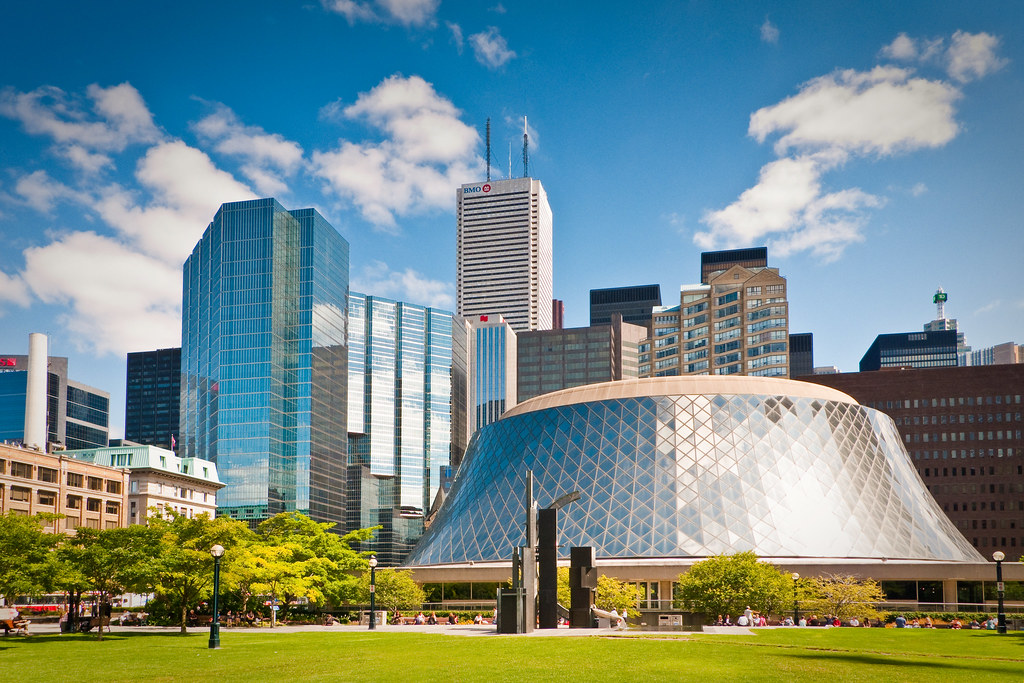 Although the venue is famous for classical music, it also plays modern and international hits, kid's concerts, and hosts seminars.
Canada's Walk of Fame (68-66 Simcoe St)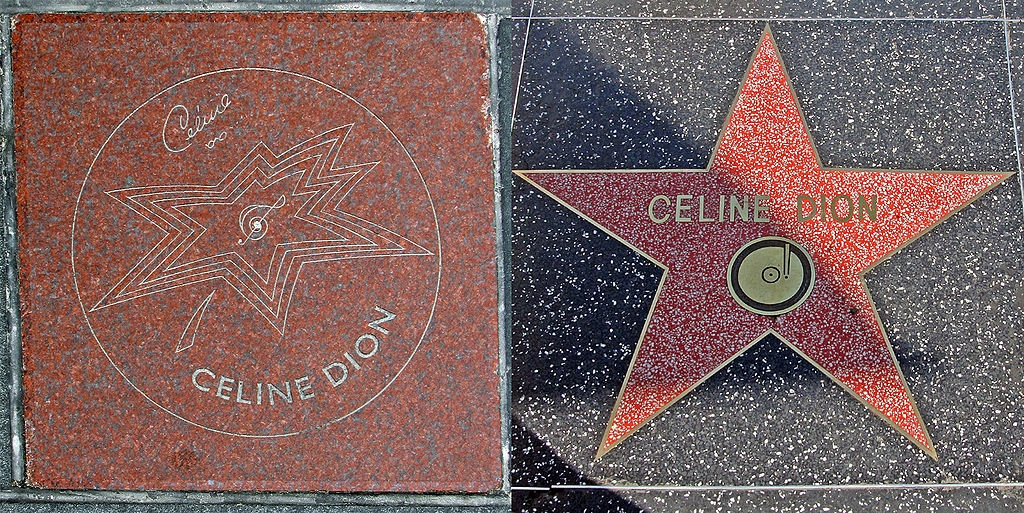 According to the official Toronto Entertainment District website:
Canada's Walk of Fame acknowledges the achievements and accomplishments of successful Canadians. It consists of a series of maple leaf-like stars embedded in 13 designated blocks' worth of sidewalks in the Entertainment District…
Scotiabank Arena (40 Bay St)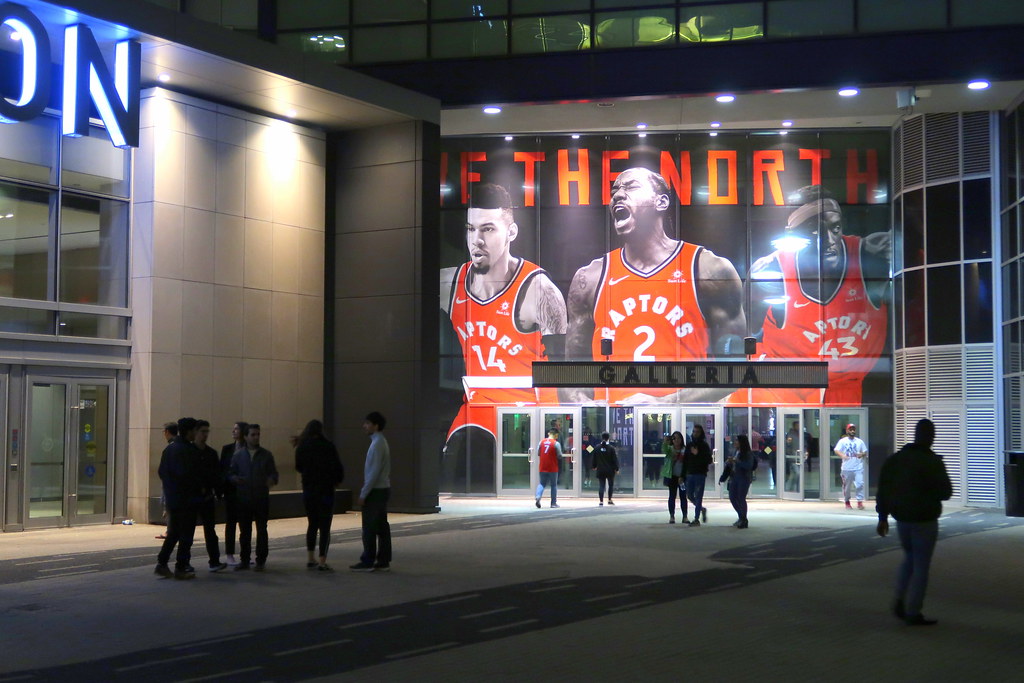 However, as SeeTorontoNow informs, it's all about sports:
When the big game is on – whether it's the Maple Leafs [or Raptors]…the atmosphere around Scotiabank Arena (formerly Air Canada Centre)…is supercharged.
Rogers Centre (1 Blue Jays Way)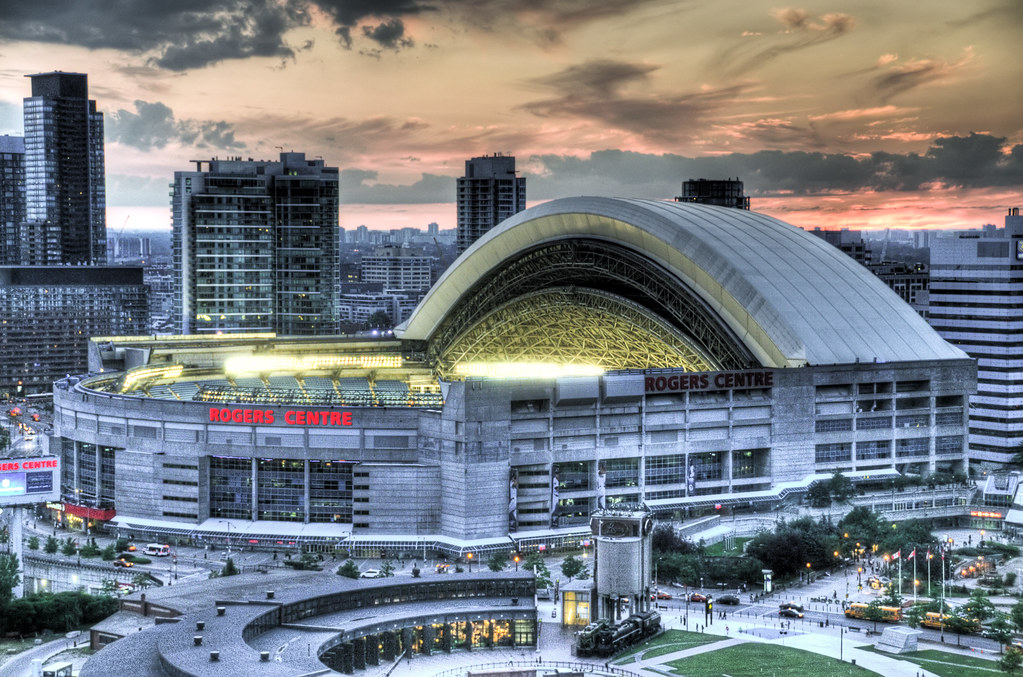 Home of the Jays, this beloved venue also houses conventions, trade fairs, concerts, carnivals, circuses, and monster truck rallies.
The CN Tower (290 Bremner Blvd)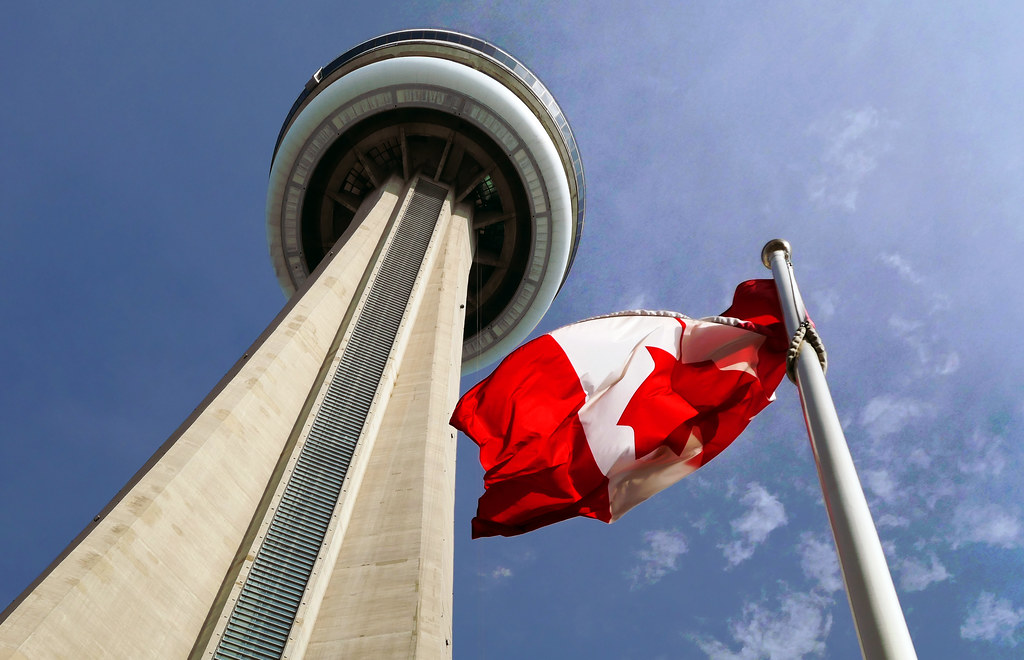 Besides glass floors, observation decks, and a revolving restaurant, the CN Tower contains the EdgeWalk.
Condé Nast Traveler calls it "a thrilling attraction that lets visitors walk outside the structure at 1,168 feet above street level."
Ripley's Aquarium (288 Bremner Blvd)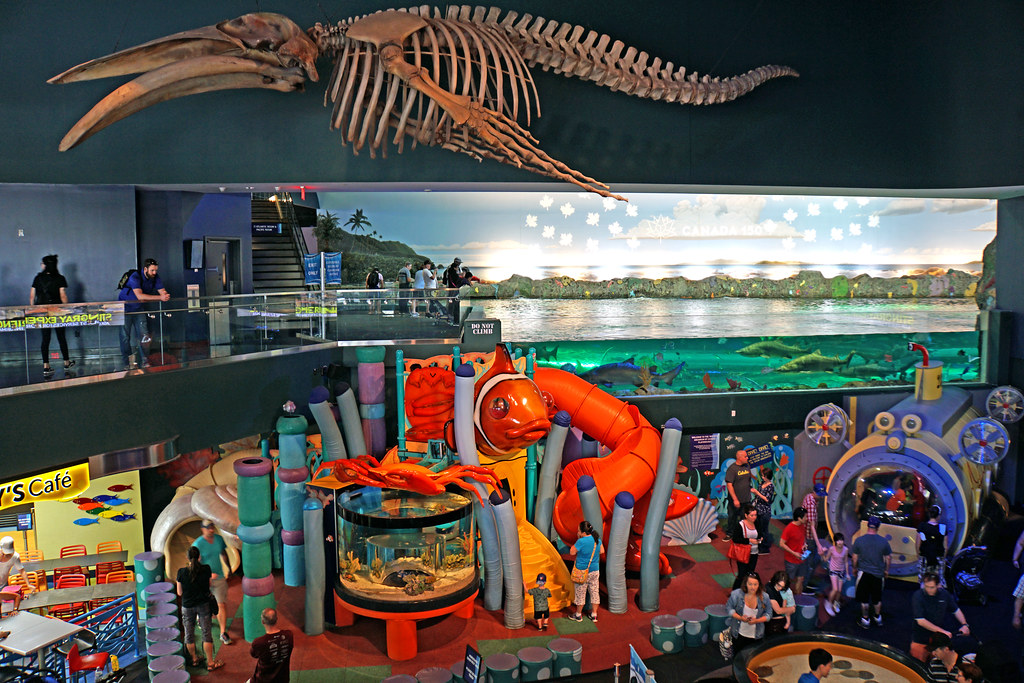 According to Forbes:
Canada's largest indoor aquarium, you'll encounter more than 16,000 marine creatures, the biggest shark collection in North America, one of the world's most extensive jelly fish exhibits and a bamboo shark touch pool.
SPIN (461 King St W)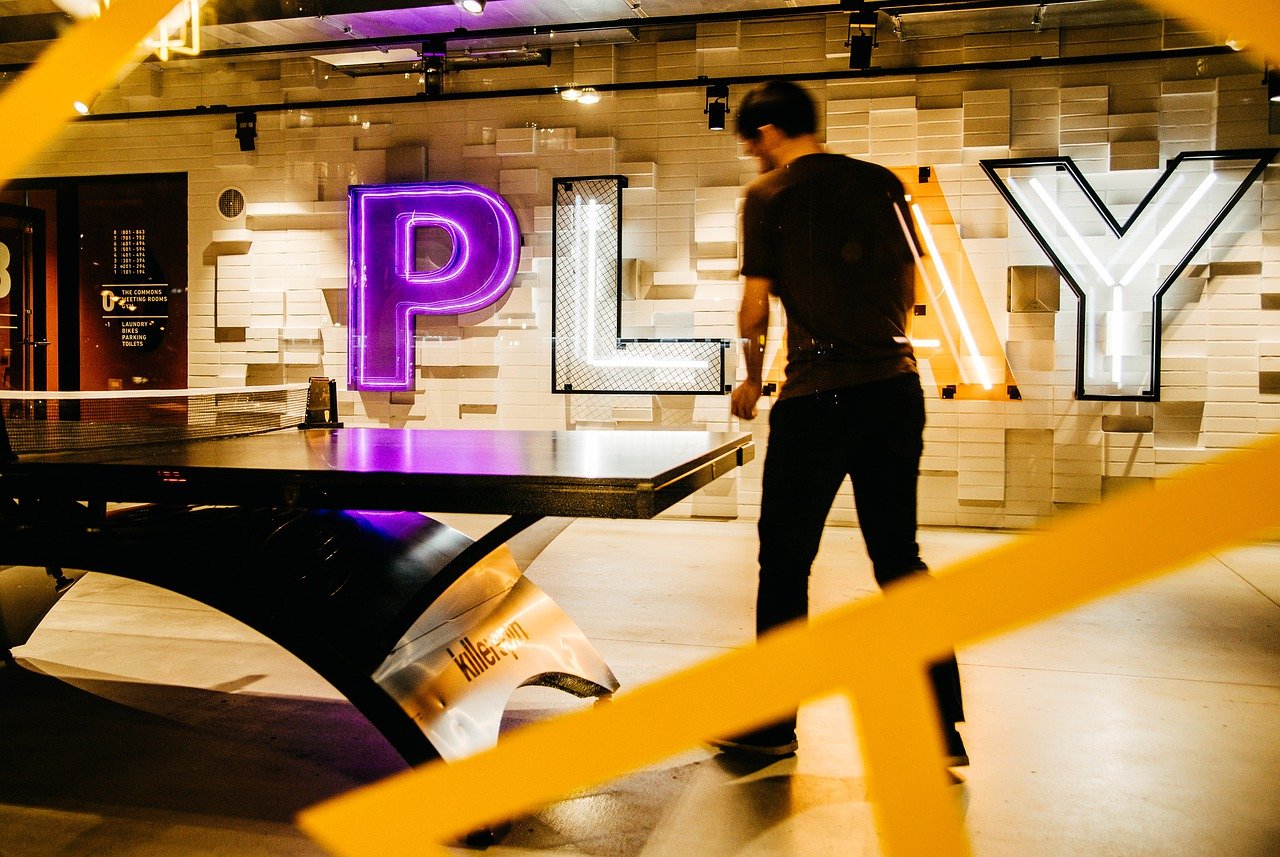 SPIN claims top spot on SeeTorontoNow's list of 10 Unique Toronto Date Ideas.
For a change from the tired and true bar scene, head to King West and challenge your partner to a friendly game at SPIN Toronto's ping pong bar. After your match, grab a drink while soaking up some live music…
Other Location Highlights: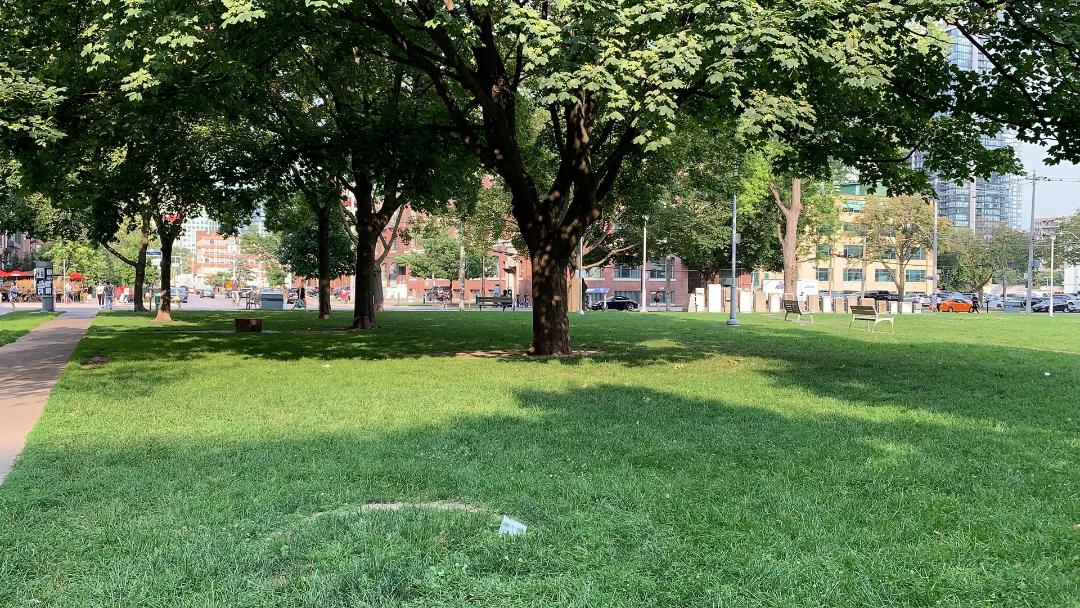 Fantastic parks, including Stanley Park, Massey Harris Park and Joseph Workman Park
Minutes from Liberty Village, West Queen West and the Financial District

Nearby

landmarks

include the Railway Museum and historic King Edward Hotel

Wide selection of grocery stores, including Rabba and Independent City Market
100 Walk Score, Transit Score and easy access to Bike Share programs
King West: Conclusion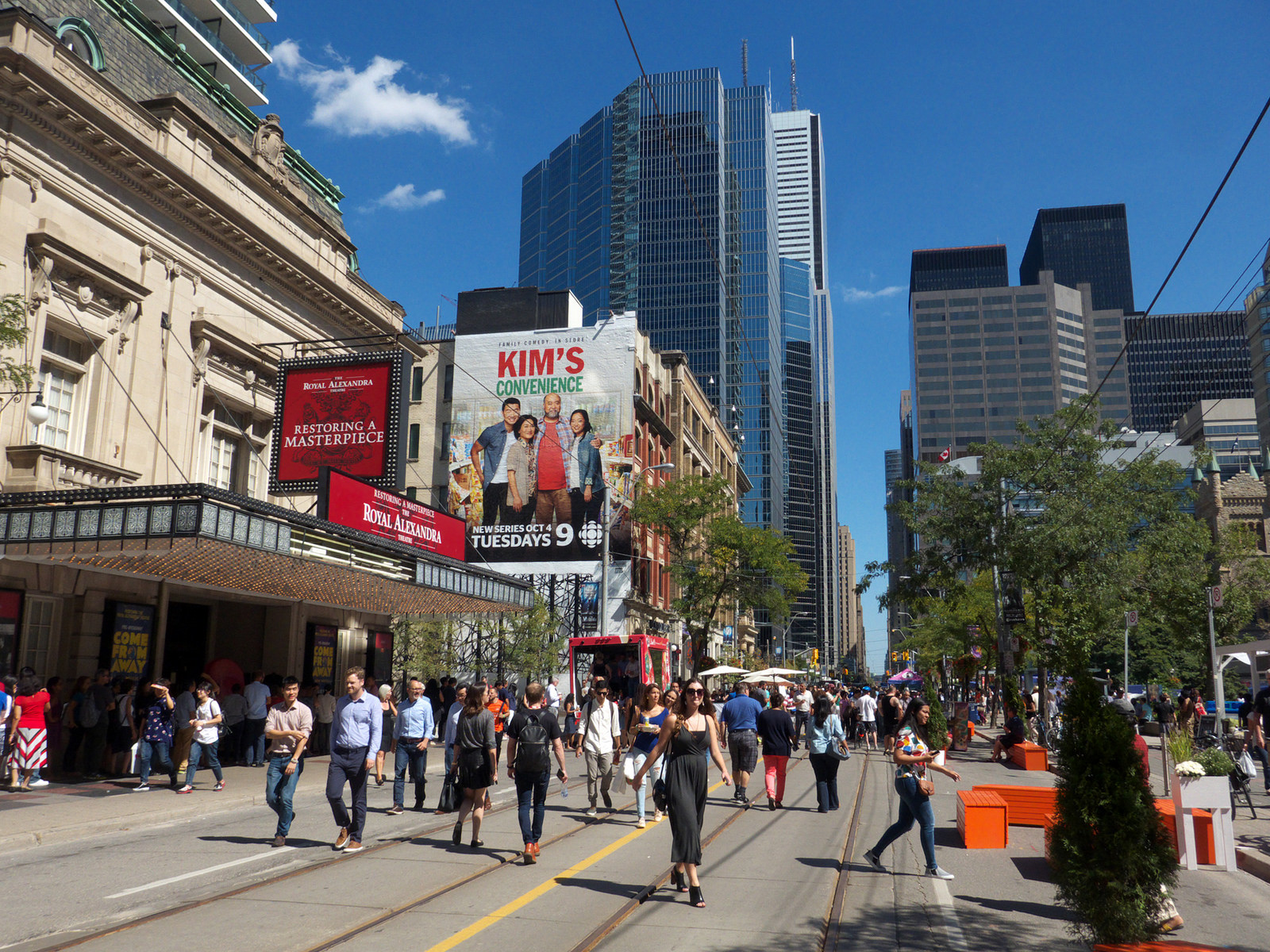 From the Garment District to the Club District to the Entertainment District, King West is constantly changing and reinventing itself.
The neighborhood also offers one of the richest and most exhilarating lifestyles anywhere in Canada.
The best restaurants, the coolest clubs, the most celebrated artistic institutions, and Toronto's greatest landmarks are all here.
Want to know more about King West? Check out my video above or contact me below for details.
Wins Lai
Real Estate Broker
Living Realty Inc., Brokerage
m: 416.903.7032 p: 416.975.9889
f: 416.975.0220
a: 7 Hayden Street Toronto, M4Y 2P2
w: www.winslai.com e: [email protected]
*Top Producer (Yonge and Bloor Branch) – 2017, 2018, 2019, 2020