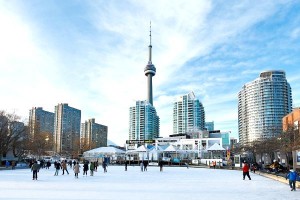 Ten Tips for Listing Your Property in Toronto for the winter season
I picked this topic because many sellers believe that the winter season is slow. There's usually less listing in the winter and the buyers from the fall that hadn't found a home will continue their search. If your home is marketed correctly
Here are some of the advantages on listing in the winter season:
you will have less listings to compete and "stand out" in the market before the rush
buyers that were shopping during the fall  season would still be continue shopping
you will have more serious buyers instead of browsers
people will have to move because of job change, marriage, expecting baby, divorces, downsizing, deaths, etc…just the nature of life.
As long as the property is priced and marketed correctly, there will be interest!
So here are some tips…
Contact your local realtor and ask what your property's potential.
Ask for advice on what improvements your home needs to get the best price, and the best strategy to use to market your home.
Have your home professionally cleaned.
While this may seem like an unnecessary expense, it can give your home that fresh appearance that really appeals to potential buyers.
Make all necessary minor repairs.
This is an inexpensive way to give your home a finished look and will convince potential buyers that the home is in good repair.  This includes fixing any damage to walls and ceilings, installing new faucets or lighting fixtures, and making any cosmetic changes to the kitchen and bathrooms that will give your property a modern appearance.
Clear the clutter.
Giving your home an open and clean appearance can definitely make a huge difference in attracting buyers.  Be sure you tidy any messy areas of the home, and depersonalize it by removing most photos and any items or collections that may distract buyers during open houses or while looking at pictures of your home.
Look at your home from a buyer's perspective
Make a walk through around your home with fresh eyes, and be as critical as you would be if you were looking to buy your home again.
Make repairs to the exterior.
Don't forget the front and back yards, as well as the roof and brick or siding of your home.  Your investment is always worth it, and creating curb appeal can really make a difference in attracting buyers.
Have professional photographs of your property taken.
Photographs are very important tools for home sales in today's housing market, and having a complete set of high quality photos that best accentuate the features of your home is critical to the success of your marketing campaign.
Consider more major renovations if necessary.
If your kitchen or bathroom is out of date or in bad repair fixing these problems. It will usually not only make your home sell more quickly, but will also increase the value of your home far beyond the expense associated with making the repairs in the first place.
Add more lighting
It might seem cold and dark in the winter months but lighting makes a huge differen. So add a few chandelier or floor lamps to dark rooms so the potential client could see the space better.
Change the colour of a room.
 A neutral colour always makes the room a lot more spacious and clean. My personal favourite is the Benjamin Moore Ballet White. It matches with most furniture.
Hope you will find these tips useful. You are always welcome to call me at 416.903.7032 for advice or e-mail [email protected]
Thanks for reading!
Contact me below to get advice on listing your home:
Wins Lai
Real Estate Broker
Living Realty Inc., Brokerage
m: 416.903.7032
p: 416.975.9889
f: 416.975.0220
a: 7 Hayden Street Toronto, M4Y 2P2
w: www.winslai.com e: [email protected]
*Top Producer, President's Award and New Home Sales Silver – 2017