Overview: a look at Toronto's housing market post-COVID, including home prices, house vs condo sales, immigration and more.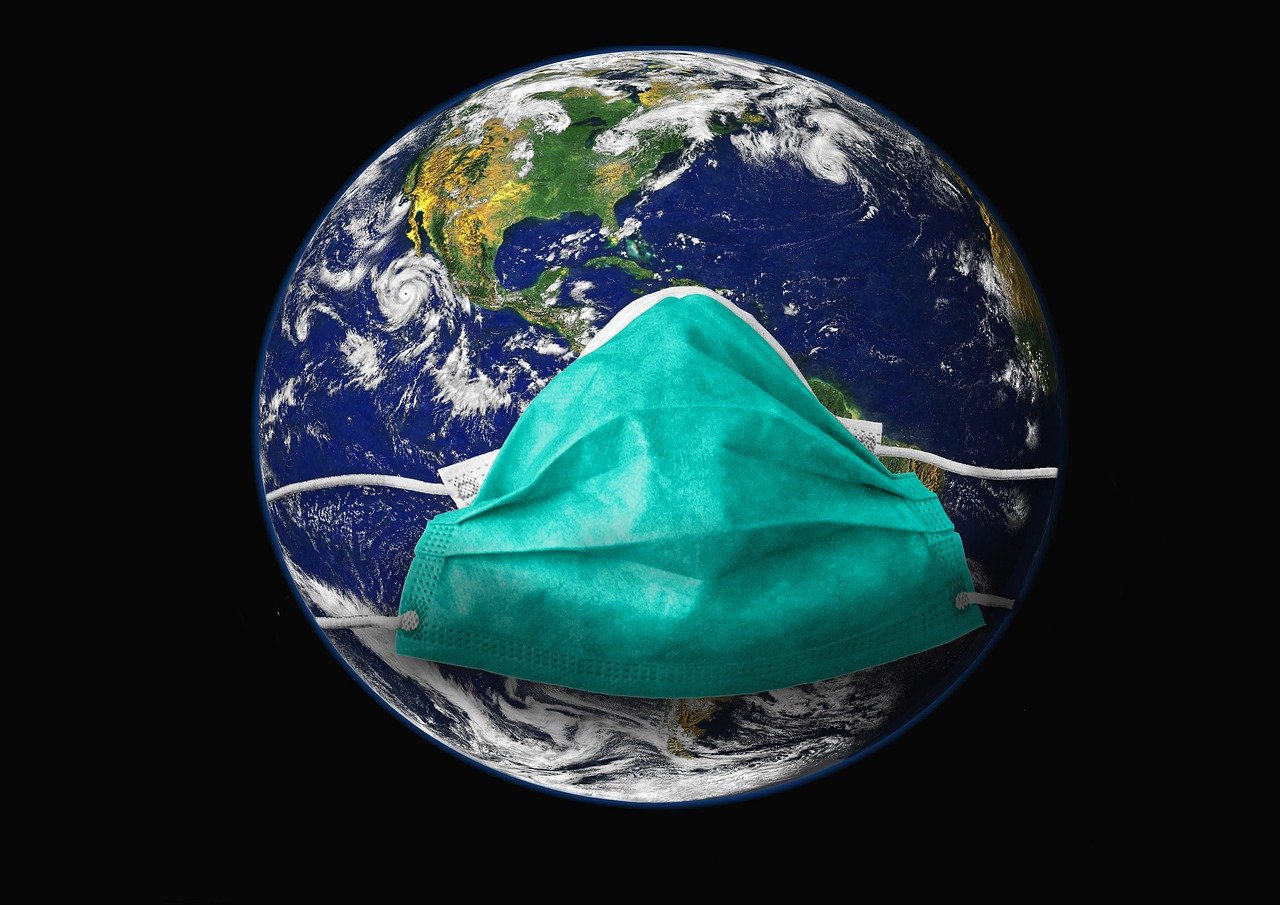 2020 has been one terrible surprise after another. So how can anyone predict what next year will look like?
While we can't be 100% accurate, we can use the latest data and trends to forecast 2021 with some confidence.
Plus hope is on the horizon…
Health Canada just approved Pfizer's vaccine and plans to roll it out starting next week.
According to CBC News:
In total, Canada has ordered roughly 418 million doses of COVID-19 vaccines from seven different companies — an insurance policy against the possibility that some of the vaccines in development prove to be ineffective.
With vaccines just around the corner, what will Toronto real estate look like post-COVID?
Let's find out…
GTA Real Estate By The Numbers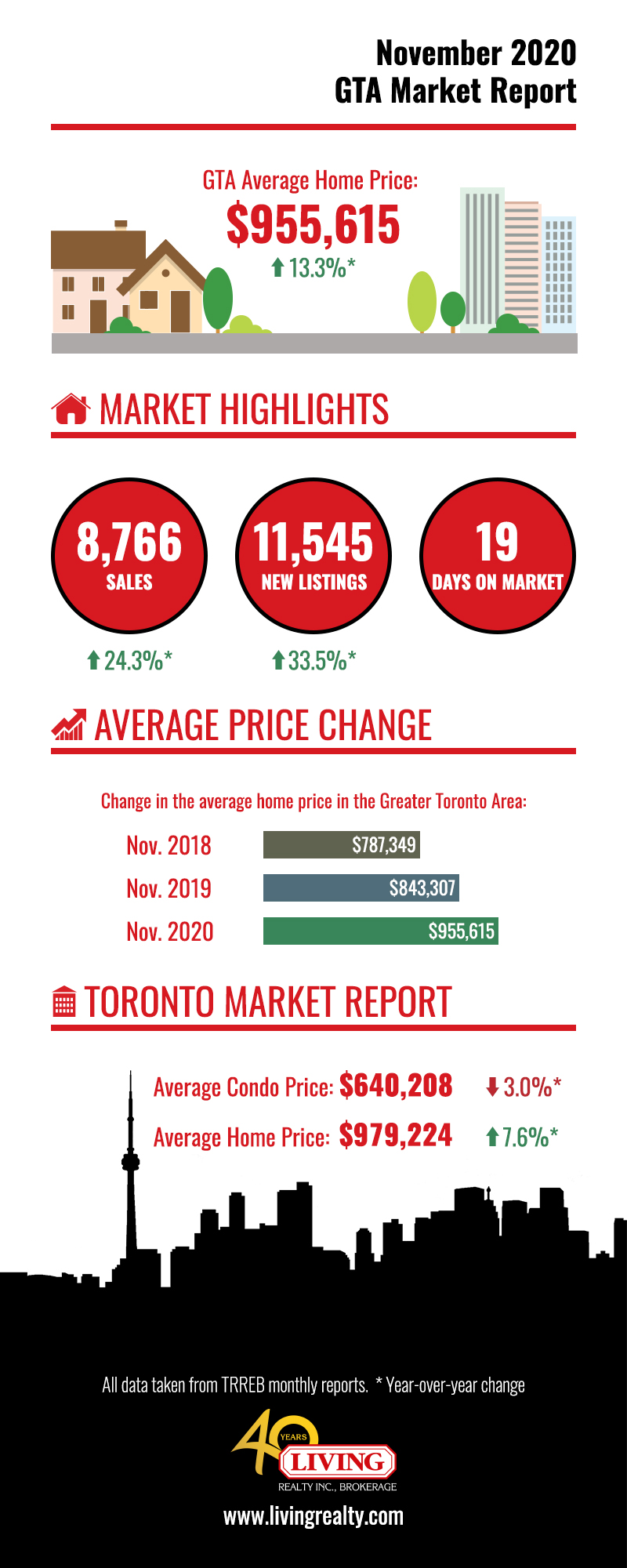 Compared to the same period last year:
GTA home prices rose 13.3% to $955,615

Total home sales jumped 24.3% to 8,766

New listings soared 33.5% to 11,545

Toronto condo prices fell 3.0% to $640,208

Average Toronto home prices increased 7.6% to $979,224
Sales, prices and listings were all up year-over-year, with condos being the sole exception.
As The Star explains:
Home prices rose 12 per cent on average in the first 10 months of this year compared to the 2019 12-month average. Despite the pandemic, the average home price…[is] about $100,000 above last year.
Since the best predictor of the future is the present, the figures above show these trends will continue well into 2021.
In fact, prices are expected to rise in the coming months.
Toronto Storeys declares:
…Toronto home prices will rise up to 6% in 2021, after rising 12% on average in the first 10 months of this year compared to the 2019 12-month average.
There's a variety of factors behind this forecast, including immigration, supply vs demand, and interest rates.
Immigration Post-COVID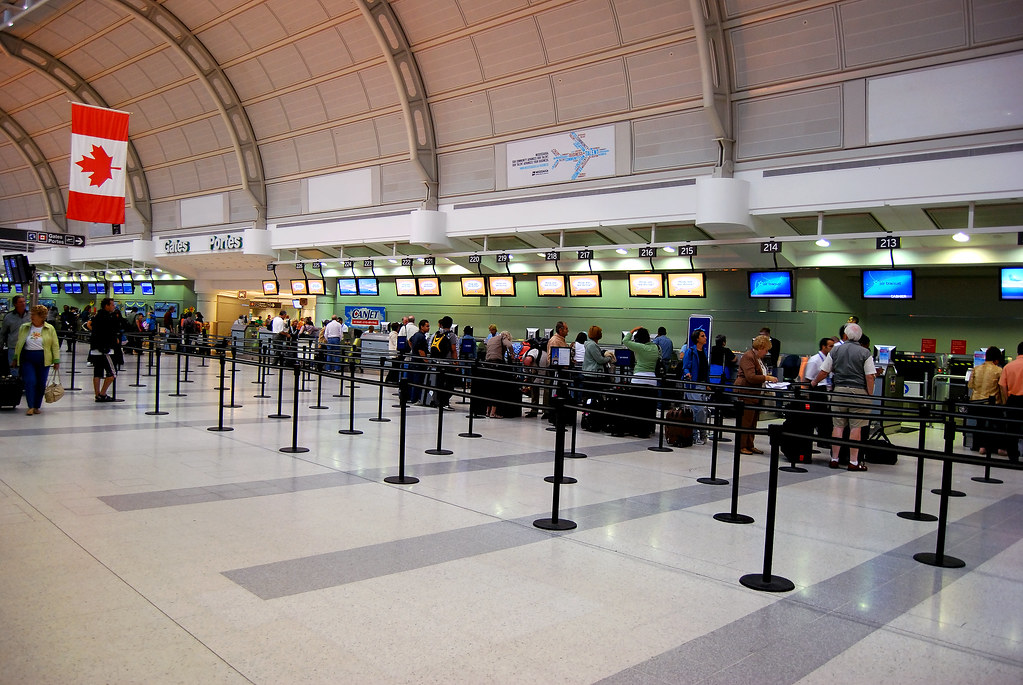 According to Forbes:
Immigration is a key contributor to the strength of Toronto's real estate market. …Immigration drives population gains, contributes to the workforce, and ensures a healthy tension between housing supply and demand.
But due to the pandemic, Canada has closed its borders, restricted air travel, and curbed immigration.
However, as vaccines become available these restrictions will ease and immigration will once again flow freely.
The Canadian government has also set revised immigration targets to stimulate the economy.
For example, it now plans to bring 1.2 million immigrants over the next 3 years.
How will this affect Toronto's housing sector?
Zoocasa explains:
Once we move into the post-COVID period, we will start to see a resumption of population growth, both from immigration and a return of non-permanent residents. This will lead to an increase in demand for condominium apartments in the ownership and rental markets.
As Toronto's population increases, so will demand for condo rentals and ownership.
But demand won't just be limited to condos.
Data from Statistics Canada shows that immigrants own roughly the same number of homes as Canadian-born citizens.
Not only that—they also tend to own newer and more expensive detached properties.
Before the pandemic hit, Toronto was the fastest-growing city in North America.
When the pandemic ends, the influx of immigrants will quickly drive up housing demand and prices.
The Condo Market Post-COVID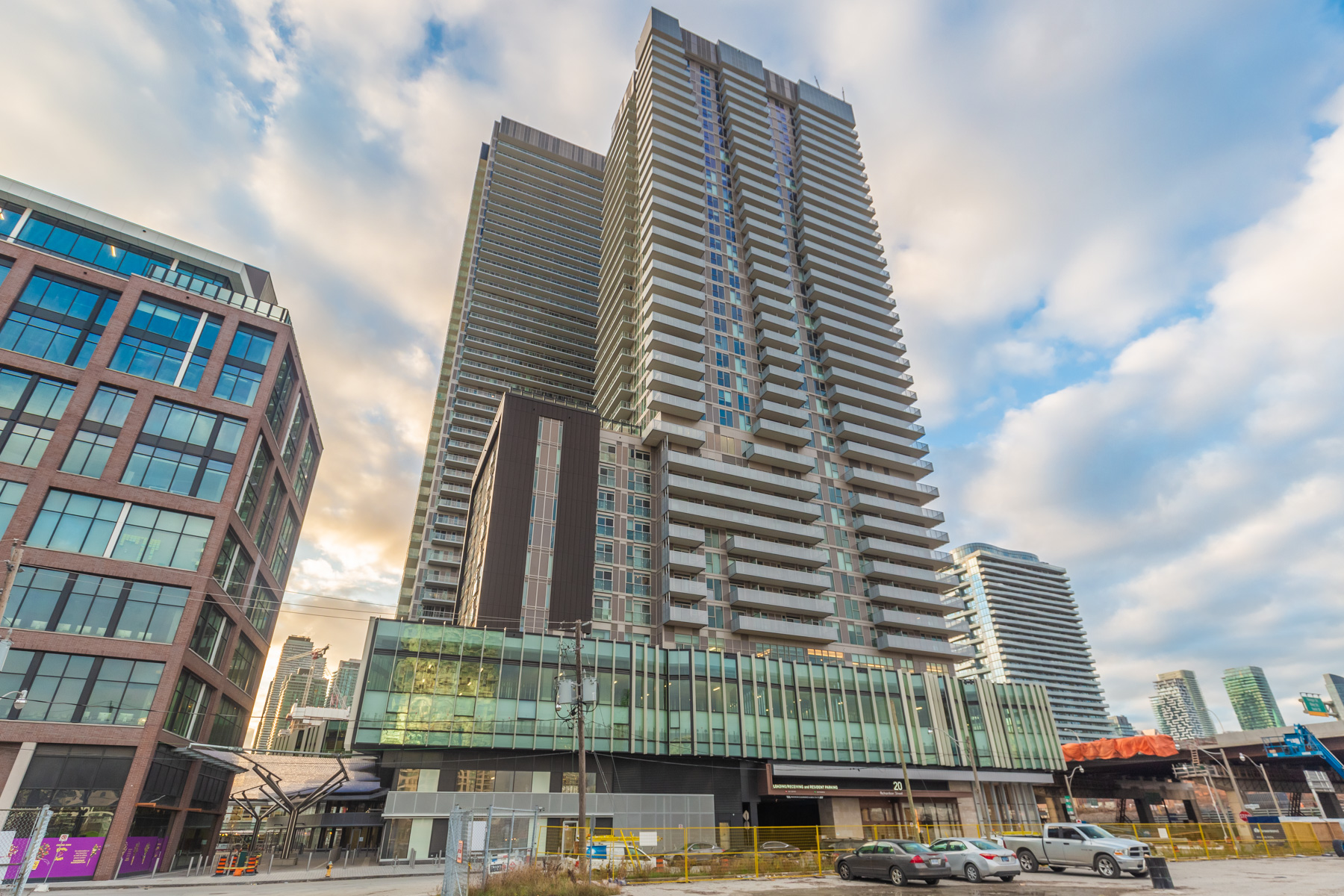 The Royal Bank of Canada (RBC) reports that condo listings have soared 194% since last November.
That's because the pandemic has pushed Toronto condos into a buyers market, which occurs when supply overtakes demand.
The result?
Greater choice, less competition and lower prices, all of which favour buyers over sellers.
As blogTO puts it:
Condos are the only housing type that is actually seeing prices lower rather than skyrocket in recent months, and construction keeps on pushing forward despite lockdown restrictions and a cooling market…
That explains why the average price of Toronto condos fell 3% to $640,208.
So while it's not the best time to be a condo seller, those looking to buy "may have a bit of a reason to celebrate."
But will this trend continue post-COVID?
According to Toronto Storeys:
…the Toronto condominium segment is expected to experience the most activity in 2021, based on their affordability — particularly for first-time homebuyers.
The short answer is yes.
Because condos are more affordable than houses, they're the perfect choice for first-time homebuyers and immigrants.
And as borders reopen and restriction ease, condos will see "the most activity" of all housing types next year.
Freehold Houses Post-COVID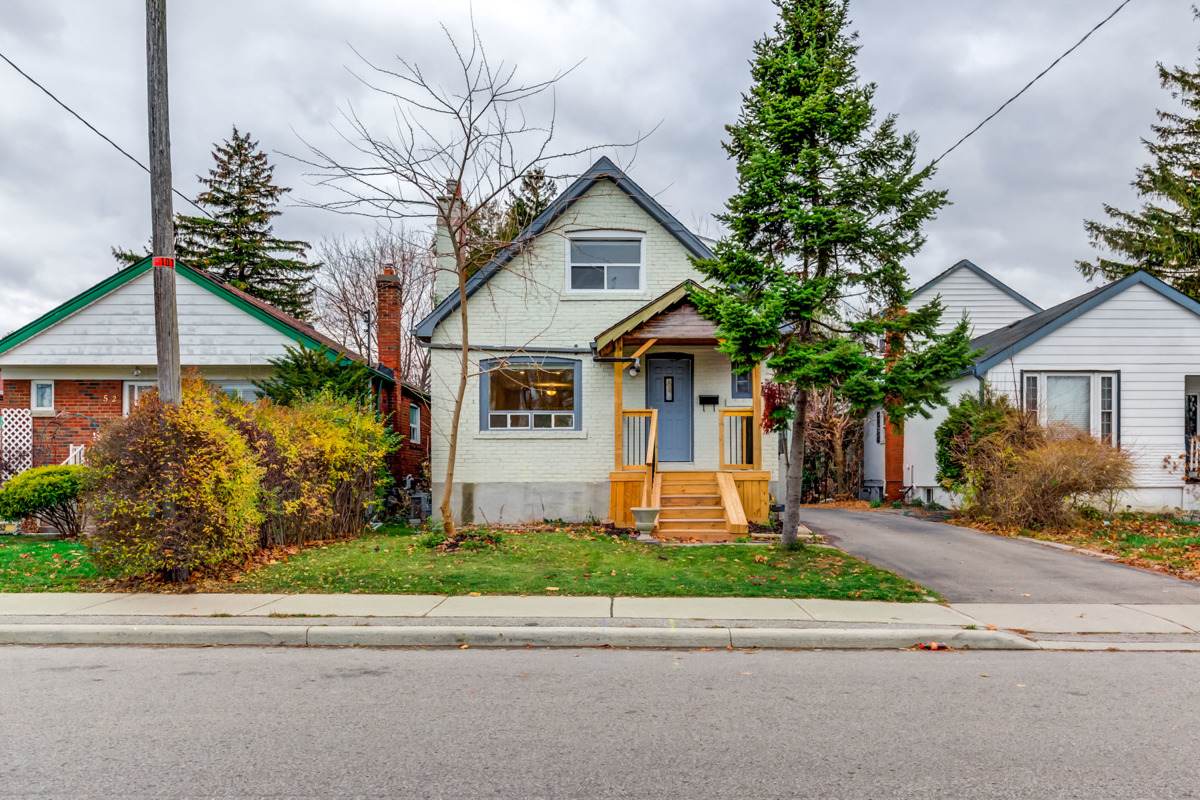 The pandemic has forced people to rethink how and where they live.
…it's clear that COVID-19 has shifted buyer behaviours — especially here in Toronto. …This has lead to Toronto's condo market currently being a buyer's market, whereas the rest of the market continues to favours sellers.
So COVID has had the opposite effect on freehold properties, pushing them into a sellers market.
The benefits of such a market include more competition, faster price growth, and greater negotiating power for sellers.
The Toronto Regional Real Estate Board (TRREB) also finds:
Competition between buyers for ground-oriented homes has been extremely strong in many neighbourhoods throughout the GTA, which has continued to support double-digit annual rates of price growth.
Besides double-digit price gains, sales of detached, semi-detached and townhouses all rose over 30% since last November!
But will the sellers market surive after COVID?
blogTO offers some insight:
As the work-from-home movement continues, people are also leaving the city and its now-idle office spaces for surrounding suburbs that are cheaper to rent, buy, and generally live in.
The pandemic has shown the advantages of remote work and the irrelevance of location.
That's why more people are buying houses or moving to the suburbs, where homes cost less and there's abundant space.
blogTO goes on to say that "demand for detached homes…shows no signs of stopping."
So as demand and prices for freehold properties heats up, homeowners will be well-positioned to sell post-COVID.
The Future of Toronto Real Estate: Conclusion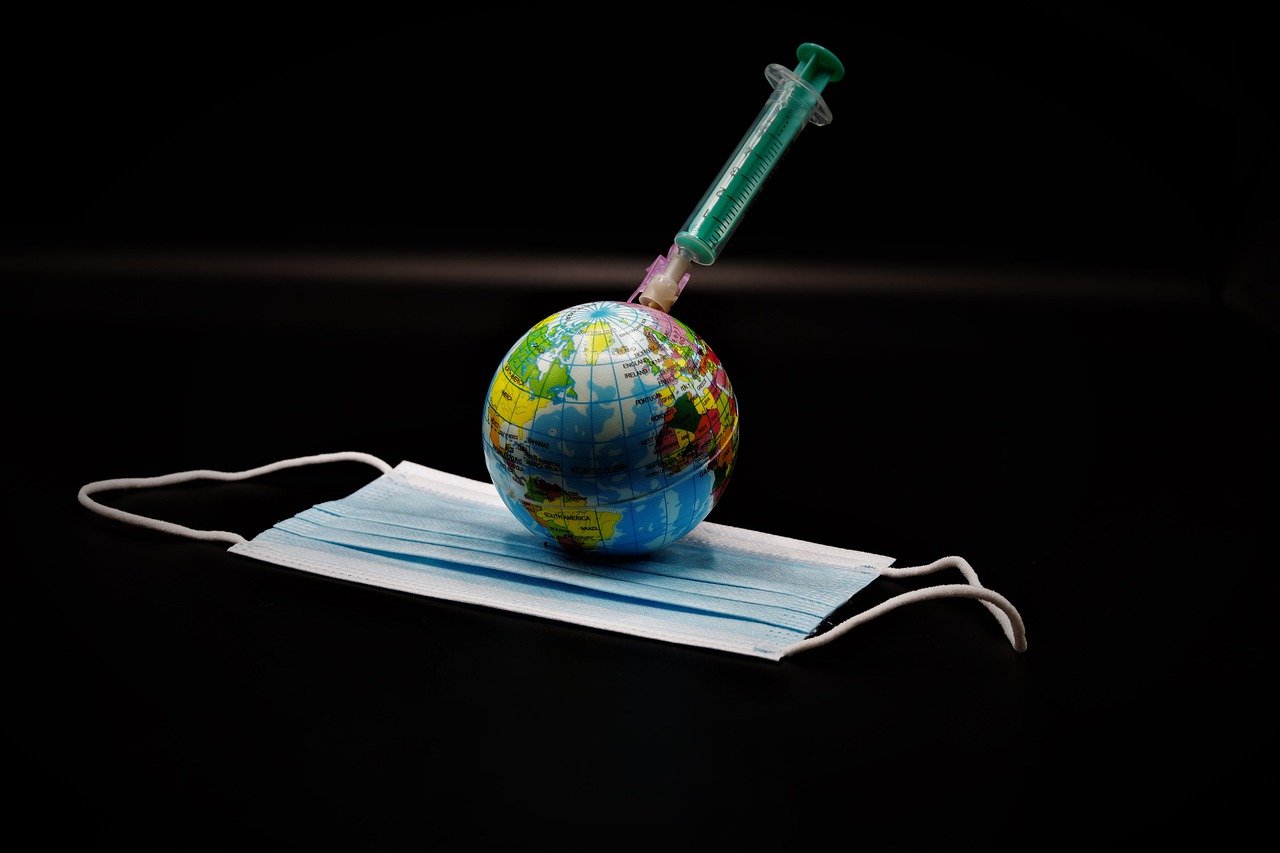 This will re-energize both our economy and real estate market, creating jobs and increasing demand for housing.
Condos will see the highest activity post-COVID, since they remain the most affordable option for first-time homebuyers and immigrants.
Buyers will also have access to historically-low interest rates, which are expected to remain low for the next few years.
Meanwhile, house owners will continue to benefit from the sellers market and intense competition for detached, semi-detached and townhouses.
Although some are leaving downtown for the suburbs, this trend may not last long.
Livable declares:
…cities like Toronto will show resilience in the long-term — the ability to socialize and commute to work easily will continue to draw buyers to the city's housing market, supporting its economic comeback post-COVID.
Pre-COVID or post—there's no better place to live and work than Toronto.
Want to know more about the future of Toronto real estate? Contact me below for details.
Wins Lai
Real Estate Broker
Living Realty Inc., Brokerage
m: 416.903.7032 p: 416.975.9889
f: 416.975.0220
a: 7 Hayden Street Toronto, M4Y 2P2
w: www.winslai.com e: [email protected]
*Top Producer (Yonge and Bloor Branch) – 2017, 2018, 2019