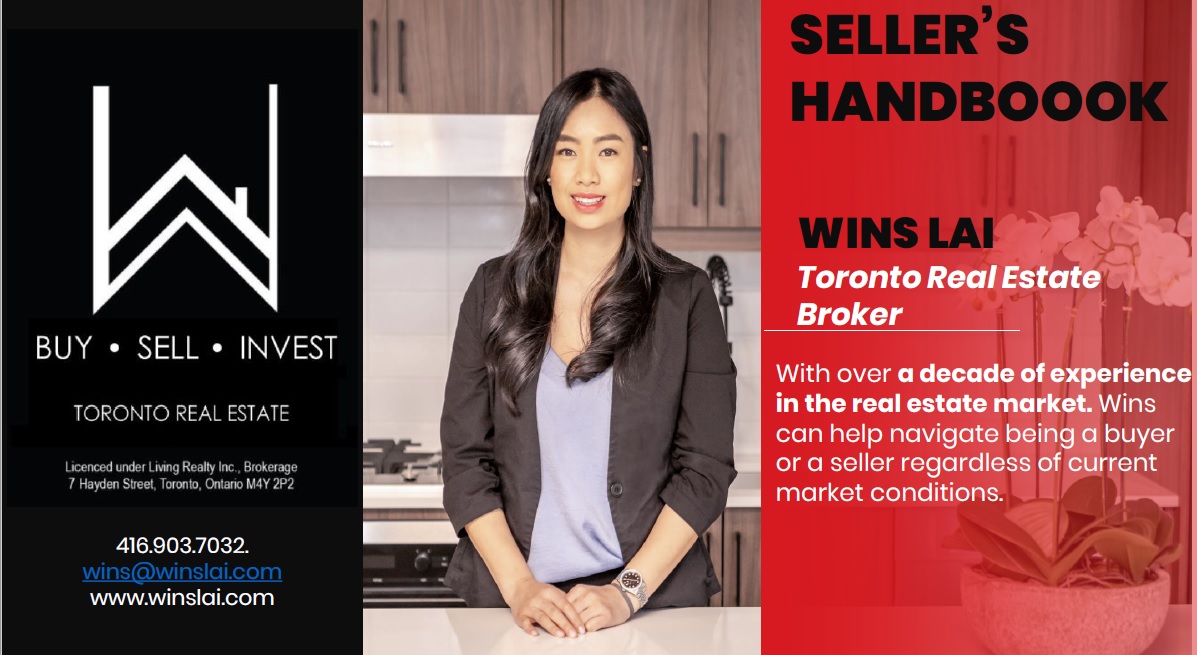 Listing Agreement
The core purpose of this form is to protect both you and I. It is an agreement stating that you are hiring me to represent you as your agent. This contract allows me, as your agent, to provide a professional service that may include activities such as counsel on real estate decisions or negotiations on your behalf. It also ensures that I respect your confidentiality and at all times act in your best interest.
Working with a Realtor Form
The purpose is to disclose or explain the different forms of real estate relationships, or agencies, that exist. This form also documents also explains that I will be working on your behalf going forward.
Signing the Working with a Realtor form does NOT constitute a contract or agreement with the agent or Living Realty Inc., Brokerage.
Fintrac Form
This form is mandate to ensure compliance by financial intermediaries and other reporting entities with their obligations under the Proceeds of Crime (Money Laundering) and Terrorist Financing Act and regulations. This is also a requirement from the Canadian Government.
WHAT MAKES ME DIFFERENT
SELLING REAL ESTATE IS MY FULL TIME JOB
You should be able to reach me anytime during the day. Your questions get answered faster, your resources, and your requests are satisfied in a timely manner. My goal is to get back to all my clients within 24 hours.
FREE HOME EVALUATION REPORTS
OUR OFFICE RUNS ON THE  "BROKER BAY" SOFTWARE
When there is a showing on your home, we email a feedback request to the buyer's agent. The feedback request contains questions regarding opinion of the home and the buyer's interest level. Once the agent responds, the response is automatically forwarded to you and I simultaneously. You will be instantly informed of buyer feedback and showing statistics.
PUT TIME AND EFFORT INTO PRESENTING YOUR HOME.
I work with a professional photographer and we take pride in the pictures we take of your home. We do an entire walk through of your home, taking up to 100 pictures. We then edit the photos as needed and upload the maximum amount allowed on the different websites.
CREATE A PERSONAL WEBSITE FOR YOUR HOME.
We create a website exclusive of your home that contains the general property information, detailed descriptions, a virtual tour, and our contact information to learn more about the property. The website is your address, i.e. www.3623Reder.com, which will go on a yard sign as well as other advertisements used.
ORDER ADDITIONAL YARD SIGNS FOR MARKETING.
The sign displays your single property and leads potential buyers to your property. I host open houses for potential buyers to view your home. I send additional information to prospective buyers about the area. This ultimately provides more  exposure to your home.
CREATE CUSTOM OUTDOOR/INDOOR FLYERS.
Using the photos we have taken with the photographer, I design flyers for an outdoor flyer box and colour information packets for the inside. We don't rely on boring templates; rather we take the time to custom design a flyer that best highlights your home's great features.
FOCUS HEAVILY ON ONLINE MARKETING.
I post your listing on over 5 different websites! In addition, I am a showcase agent for realtor.ca, which allows your home to have 12 photos versus the standard 9 uploaded and will be featured as a showcase home. Realtor.ca is currently the largest real estate related website, so this provides tremendous exposure of your property.
TOP PRODUCER FOR 4 CONSECUTIVE YEARS
I have over 12 years of business experience. I have been a Realtor for 4 years and was honored with the awards for sales achievement in 2014/2015 and Award of Excellence in Customer service in 2016 and from 2017 to 2020 I was the Top Producer of my branch.
WORK HARD AND TREAT EVERY CLIENT WITH RESPECT.
I work hard and sell every home like it is my own. The client's best interest is always my top priority. Check out my website www.winslai.com to view examples of my work take a look at my profile.
DOWNTOWN TORONTO YONGE STREET EXPOSURE
My office is located at Yonge and Bloor with over 400,000 commuters going into the area every day. Your listing will get downtown store front exposure.
INTERNATIONAL MARKETING
I have a network of international investors from Asia that are looking to buy Toronto real estate.
ONLINE MARKETING
www.torontolife.com
REGISTRY
According to the National Association of Realtors, over 80% of the population uses the internet to buy or sell homes. Online marketing is necessary to compete in today's marketplace, so we focus heavily on both marketing online and printed materials. Your home is put on over six websites, which are maintained and updated to reflect the additional photos taken, price changes, open houses, etc.
ONLINE MARKETING (cont.)
In addition to marketing on a number of websites, we also enroll our sellers into automatic reports that are emailed to you weekly or monthly regarding your home's and the surrounding market's activity.
Each week, you will be emailed a report of the amount of traffic and showings on your property.
SINGLE PROPERTY SITES
Single Property Sites is used to create a website exclusive to your address, i.e. www.8235Reder.com. After a period of time, we will create this website and include additional advertisements to direct traffic to the personal site.
WHAT YOU CAN DO
Here are some ways your participation can contribute to a successful sale:
Maintain the property in ready-to-show condition.
Ensure that the house is easily accessible to real estate professionals with a lock box and key.
Try to be flexible in the scheduling of showings.
When you are not at home, let me know how you can be reached in case an offer is received.
If approached directly by a buyer who is not represented by a real estate professional, please contact me. Do not allow them into the property unescorted.
Remove or lock up valuables, jewelry, cash, and prescription medications.
If possible, do not be present when the property is being shown.
Securely pen pets or take them with you.
Be cautious about saying anything to buyers or their sales professionals that could weaken your negotiating position- especially regarding price or your urgency to sell.
Collect the business cards of real estate professionals who preview and show your home and pass them on to me so that I may follow up with them.
Let me know of any change in the property's condition that would need to be disclosed to potential buyers.
Be available to review the list price and condition of your property if it has not sold in a reasonable period of time.
MAKING AN IMPRESSION – SELLER STAGING IS A MUST
Every home seller wants to make a positive first impression.
In order to do this, you need to repair, clean, and stage your home for showings.
Staging allows potential buyers to get excited about the life they could have in your home.
Here are some tips to get you started:
De-clutter. Less is more. Objectively go through your belongings, removing any unnecessary decorations or fixtures. Depersonalize your home by removing family pictures and creating a neutral place.
By doing this, you allow a buyer to picture their personal belongings in the space. In addition, your home will appear cleaner and may even look larger.
Define the space. Each room's function should be easily identifiable. Avoid combining spaces, such as a craft/living room. The buyer may perceive there is not enough room in the home for each space individually.
Avoid themed rooms. Your favorite sports team is more than likely not every-one else's. A themed room may not allow a buyer's imagination to envision their own take on a space.
Just as you removed family pictures, you need to neutralize any décor that may not appeal to the masses.
Keep it neutral. Bright colors, bold patterns, or other creative paint ideas need to be toned down and replaced with neutral colors. Use artwork, throw pillows, or flowers to bring in color and personality.
Clean. Deep cleaning is an essential part of staging. If you have animals in your house, you may have become acclimated to the odors, but prospective buyers have not.
Consider cleaning your carps, hanging new shower curtains and clean linens, and cover couches with new, inexpensive slipcovers.
UNDERSTANDING MARKET VALUE
Purchasing the right home should be an exciting event.
The existing pool of prospective buyers determine a property's value based on:
Location, design, amenities, and condition
Availability of comparable, competing properties
Economic conditions that affect real property transactions
Factors that have little or no influence on the market value of a house include:
The price the seller originally paid for the property
The seller's expected net proceeds
The amount spent on improvements to the property
The impact of accurate pricing:
Properties priced within market range generate more showings and offers and generally sell in a shorter period of time
Properties priced above market value have a difficult time selling
An evaluation of market activity is the most effective way to estimate a property's potential selling price.
A Comparative Market Analysis (CMA) considers similar properties that:
Have sold recently. This shows what buyers have actually paid for properties similar to yours.
Are currently on the market. These are the properties yours will compete against.
Failed to sell. Understanding why these properties did not sell can help avoid disappointment in the marketing of your property.
DANGERS OF OVER PRICING
FEWER BUYERS & FEWER OFFERS

MARKETING TIME IS PROLONG AND INITIAL MARKETING MOMENTUM IS LOST
YOUR HOME MAY HELP COMPETING HOMES LOOK BETTER
This is especially true if your home is competing in a price bracket above where it should. Homes in different price ranges have different expectations; if you are competing above where you should, other homes will outshine yours by comparison and will ultimately sell.
YOUR HOME MAY NOT APPRAISE
If you do get an offer, your property may not appraise for the asking price. This may result in the buyer being unable to secure a loan for the asking price. In this case, you would either have to lower your selling price or let the buyer walk.
SHOWING STATISTICS
| | |
| --- | --- |
| ASKING PRICE IN RELATIONSHIP TO FAIR MARKET VALUE | PROSPECTIVE PURCHASERS WHO WILL LOOK AT PROPERTY |
| +10% | 2% |
| +5% | 30% |
| FAIR MARKET | 60% |
| -5% | 80% |
| -10% | 92% |
SELLER'S COSTS
The professional service fee for both brokers (seller's agent and buyer's agent) involved is 5% of the selling price.
This is split equally between the seller and buyer agent and both respective offices.
My services as your selling agent includes:
MLS (Multiple listing Service)
Marketing to ALL agents
(main public website that lists homes for sale)
Indoor detailed packets
Outdoor flyers
Lock Box which allows agents to show your home
Marketing materials
Company website exposure
Personal website exposure
Market reviews
Negotiations Expert
Digital photography
Signage
Showings, follow-up and feedback
All paperwork from listing through closing
Professional guidance
Documentation to title company
Fee only paid upon a successful closing
Open houses
Advertising expenses
Comparative Market Analysis (CMA)
Creating an individual website for your home
Market updates on a weekly basis
Plan to have 2.5% for closing cost:

Property Taxes
Seller's share of the title insurance
Title Company costs such as deed preparation, transfer of tax stamps, courier service, sales tax, attorney fees and other associated costs
Property Survey
BUDGET APPROXIMATELY 8.5% TO SELL AND TRANSFER YOUR HOME:
CALCULATE CLOSING COSTS:
Sale price= $100,000
$100,000 x 8.5% = $8,500 in closing costs
CALCULATE YOUR PROCEEDS:
Sale Price = $100,000
Selling Costs = $8,500
Mortgage Payoff = $37,500
Proceeds at Closings =
100,000-8,500-37,500 = $54,000
Contact me today to schedule an appointment: