Overview: a guide to Toronto's Trinity Bellwoods neighbourhood, including its history, geography, cuisine, retail, recreation and more.
About Trinity Bellwoods
Trinity Bellwoods is bordered by Bathurst on the east, College on the north, Queen West on the south, and Dovercourt on the west.
At its heart lies Trinity Bellwoods Park, a 38-acre green-space that runs the entire length of the neighbourhood.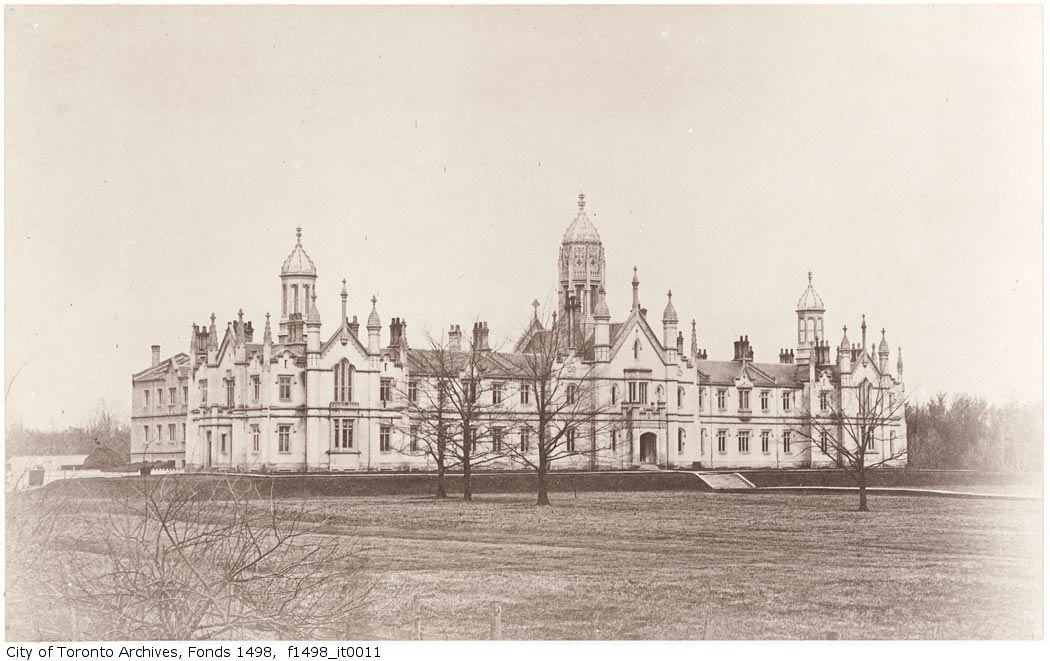 Built in 1852, the college stood until 1950 before being demolished and rebuilt as part of the University of Toronto.
During the almost 100 years that it existed, Trinity College spurred incredible residential growth.
For example, the neighbourhood saw the development of many Victorian, Edwardian and Gothic Revival homes.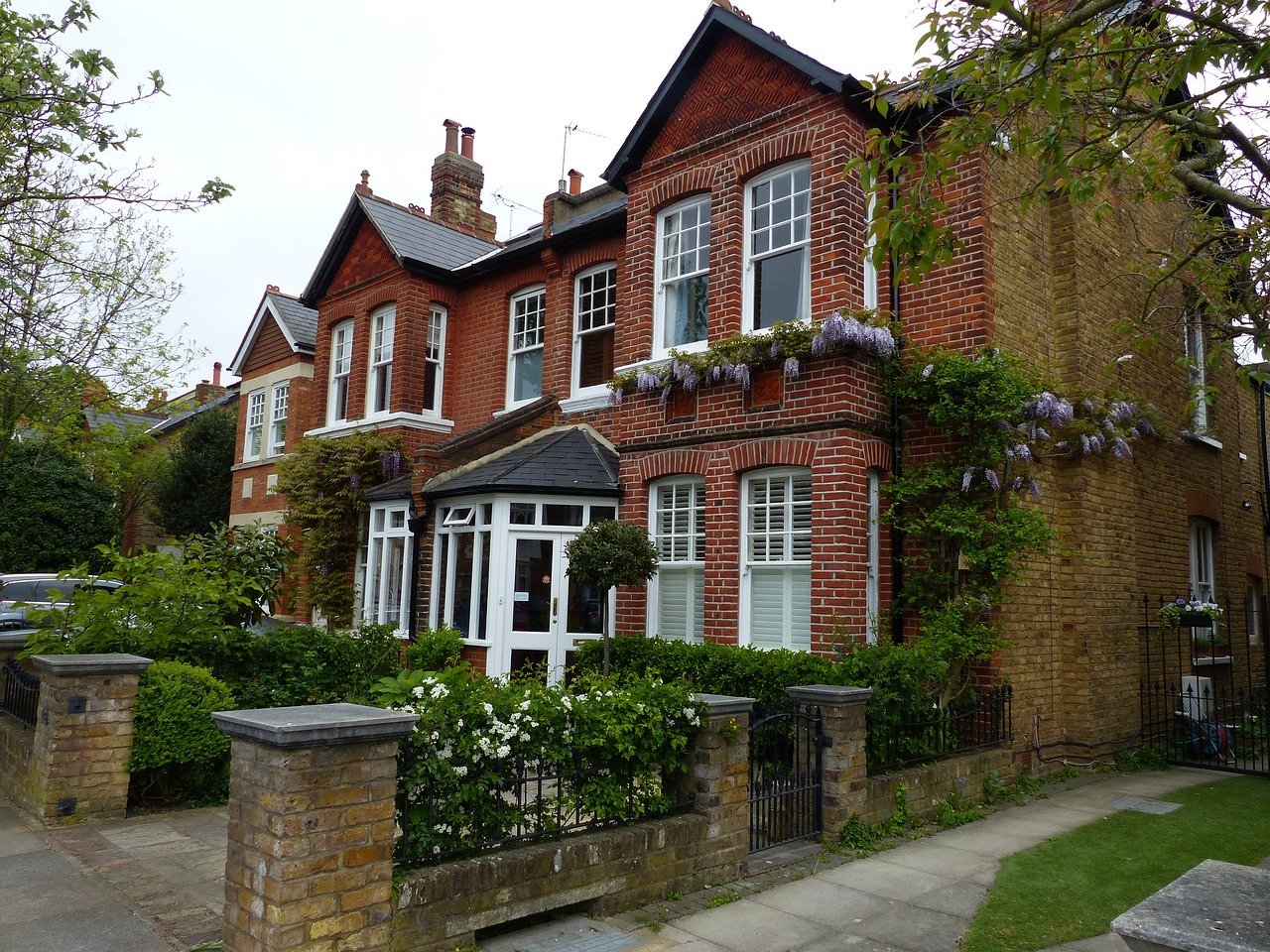 Today, Trinity Bellwoods is a chic and trendy neighbourhood.
TorontoLife places it 8th (out of 140) on its list of Ultimate Neighbourhood Rankings, stating:
Just like the park, the neighbourhood is filled with a young, childless and diverse cohort… It's also overflowing with everything they love: homey coffee shops, cute stationery stores and beloved dive bars.
So despite its historic background, Trinity Bellwoods is a thoroughly modern neighbourhood, full of cool cafes, shops, bars and restaurants.
Let's explore some of these…
The Best Places To Shop In Trinity Bellwoods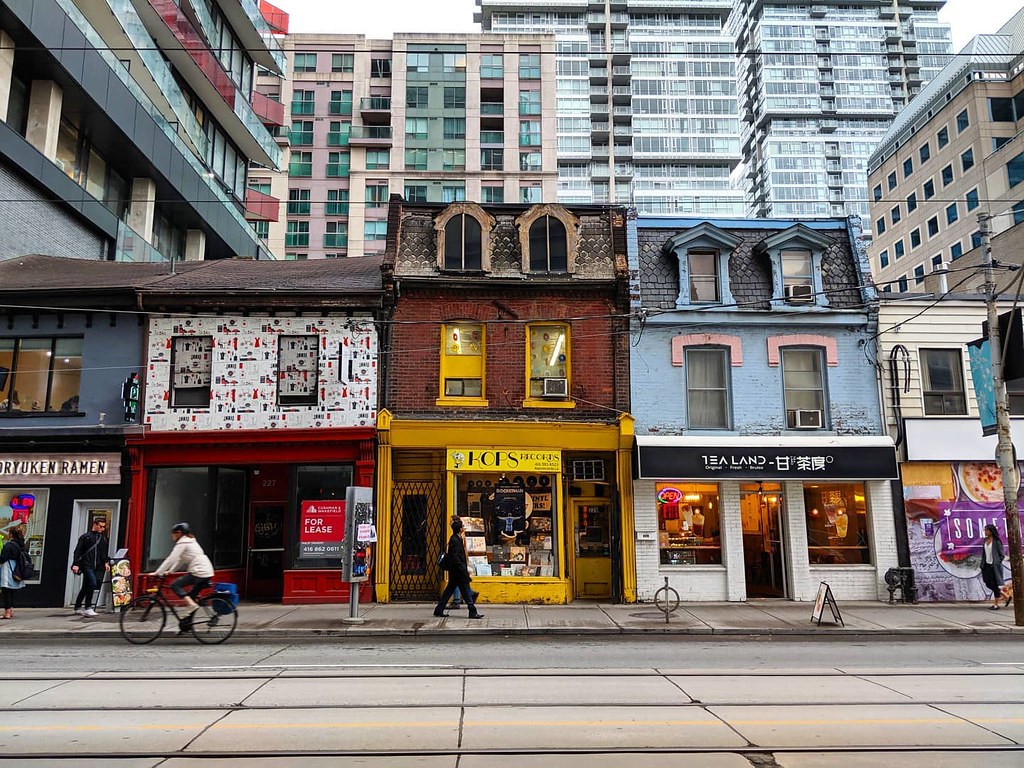 For example, Coal Miner's Daughter on 744 Queen St W is a popular women's fashion boutique.
Style Democracy declares:
The clothing at this shop is made with high quality fabrics and wonderfully unique designs that flatter any woman.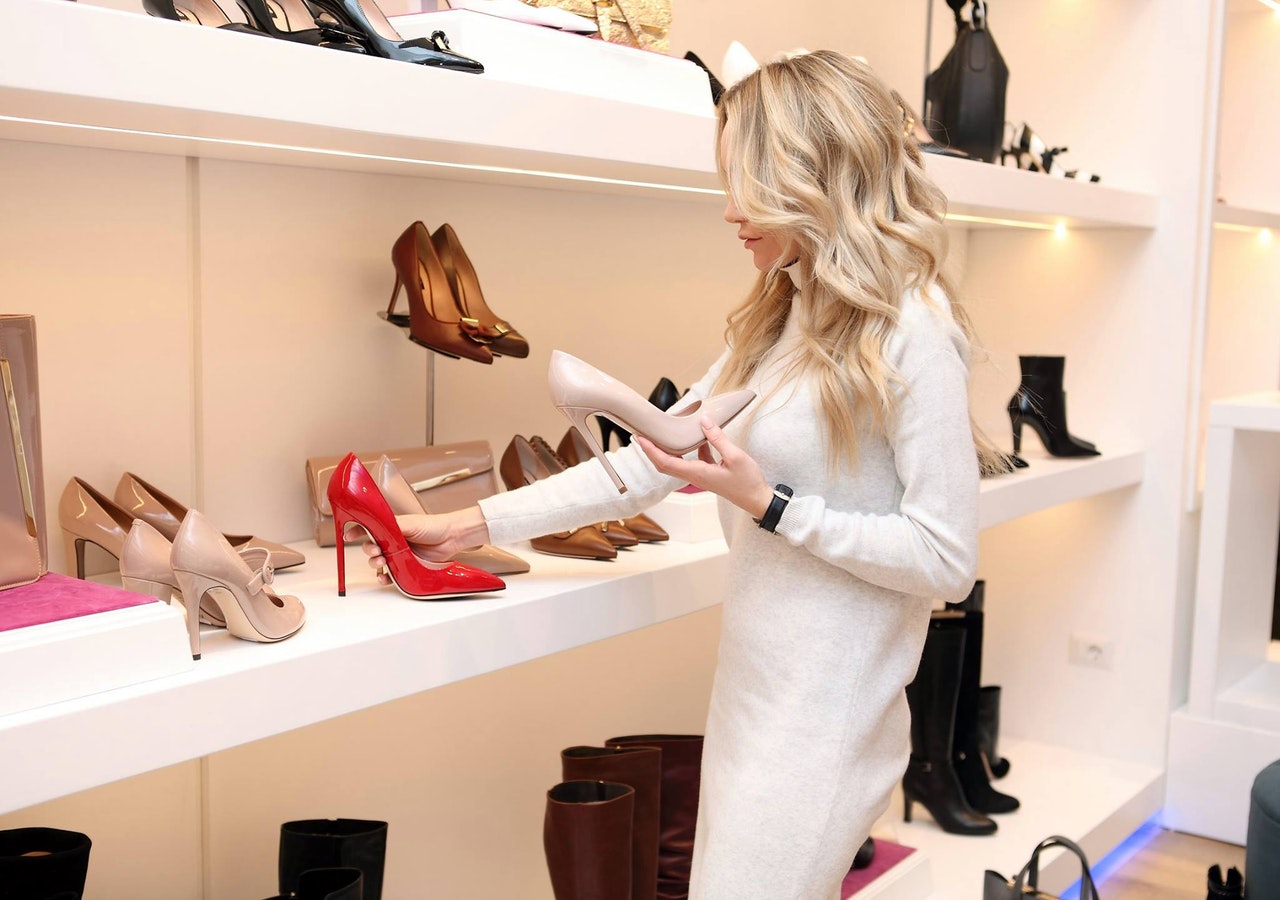 Men can meet their fashion needs at Park & Province on 927 Queen St W.
As blogTO writes:
Park & Province is the Trinity Bellwoods bachelor apartment of the hip-and-with-it older brother you never had.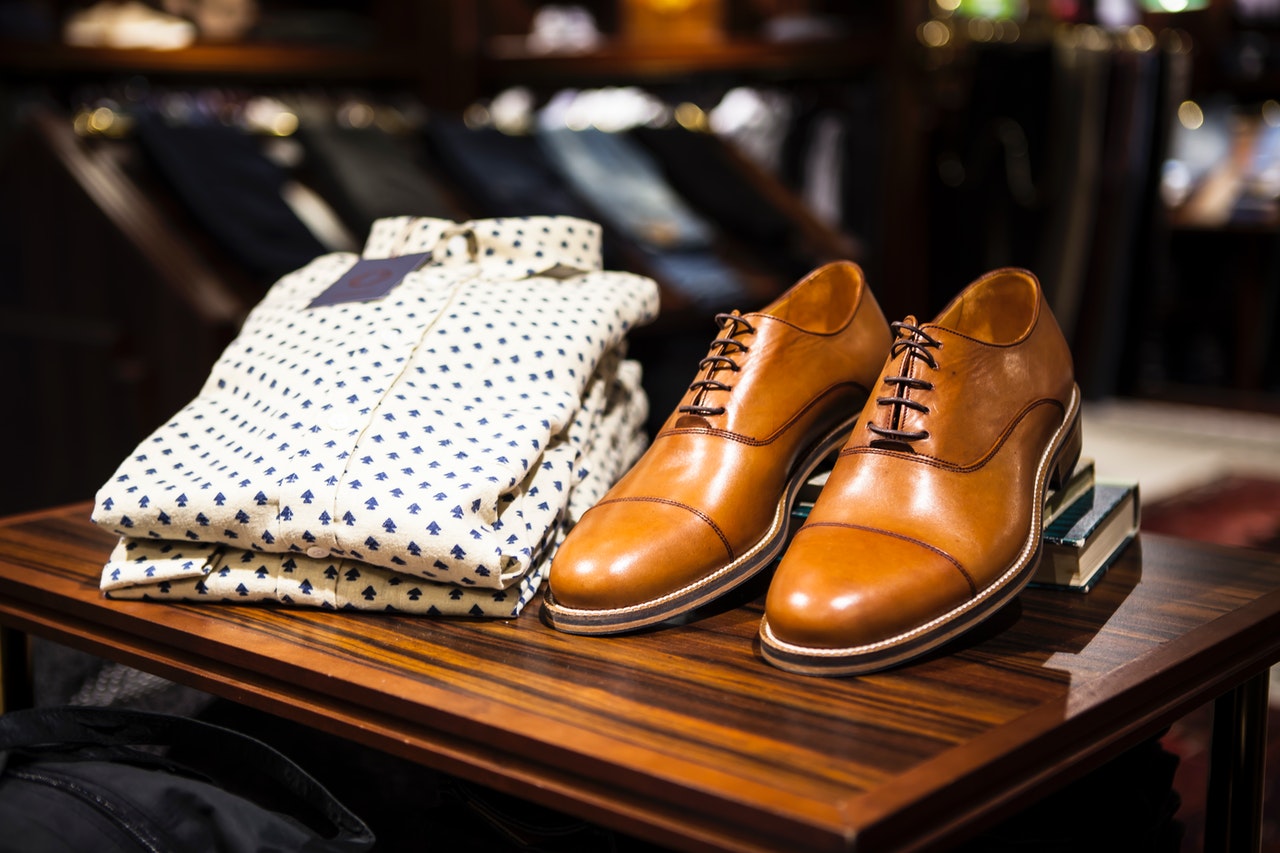 Looking for that perfect accessory?
Armed, a jewellery boutique on 1024 Dundas W, was featured in Elle, Flare and Vogue Magazine.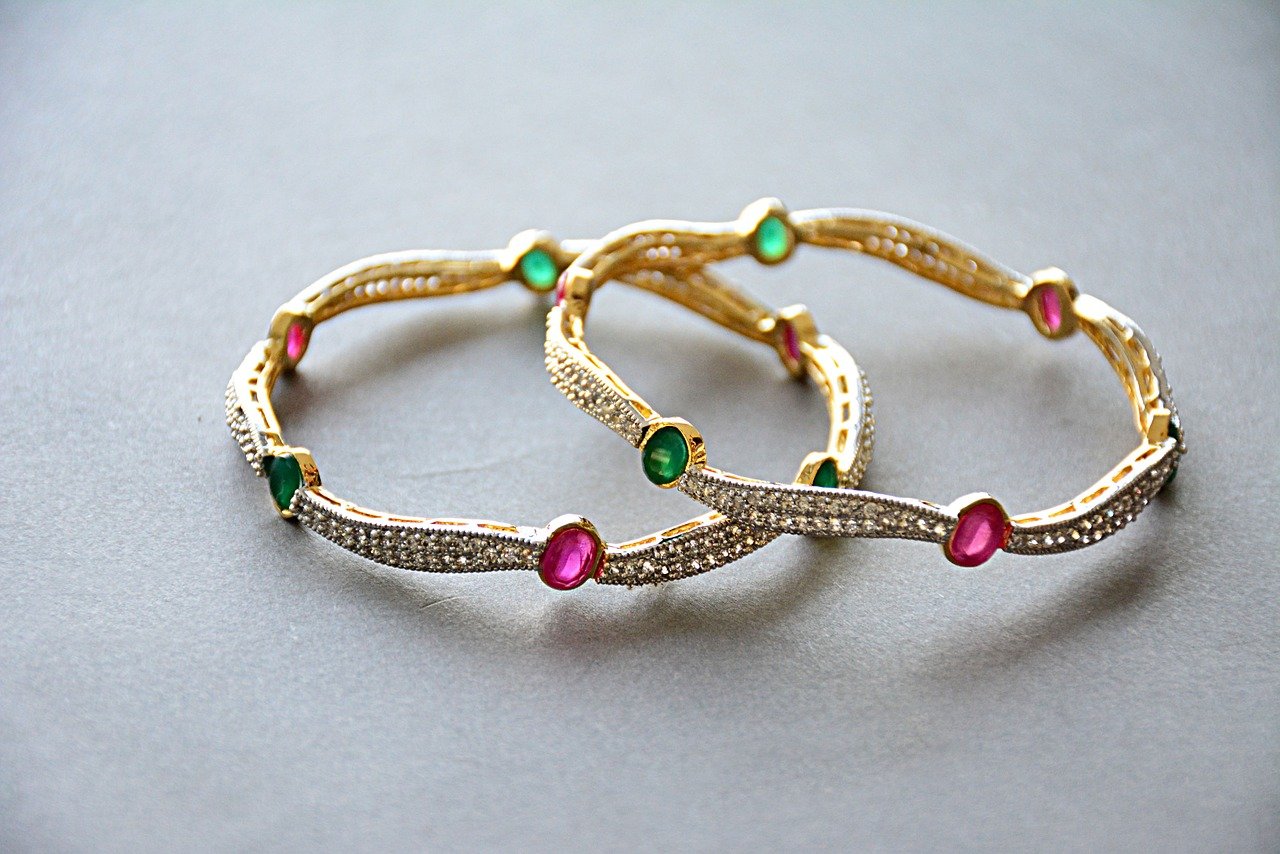 Time to redecorate?
Morba on 665 Queen St W is a "funky furniture and lighting store" with a wide selection of home decor.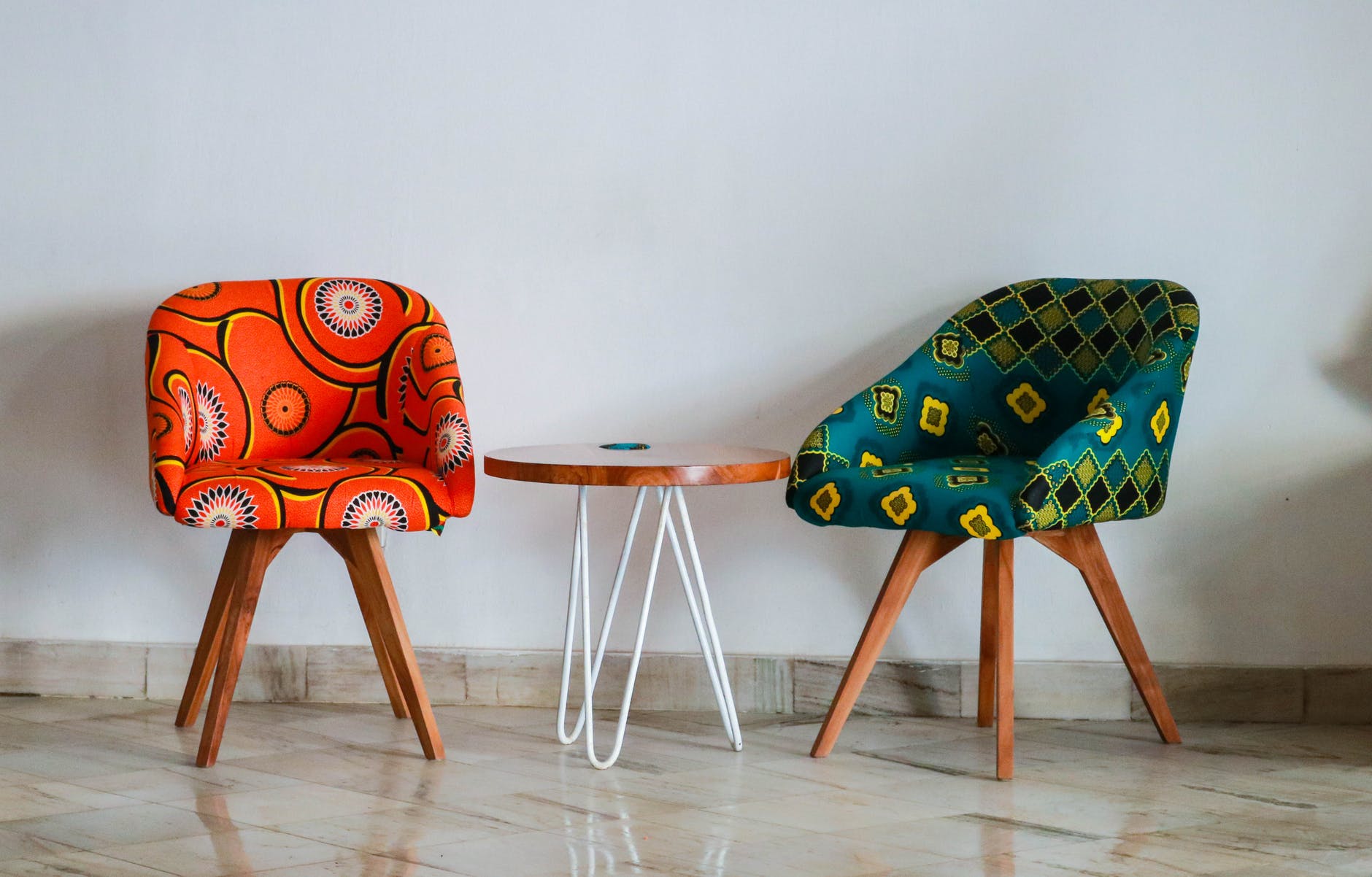 Dog owners can find everything they need at The Dog Bowl on 984 Dundas St West.
blogTO states:
The Dog Bowl sits just north of Trinity Bellwoods, making it a perfect spot for some last-minute doggie treats. You'll also find accessories such as dog beds and leashes, toys, and cleaning products.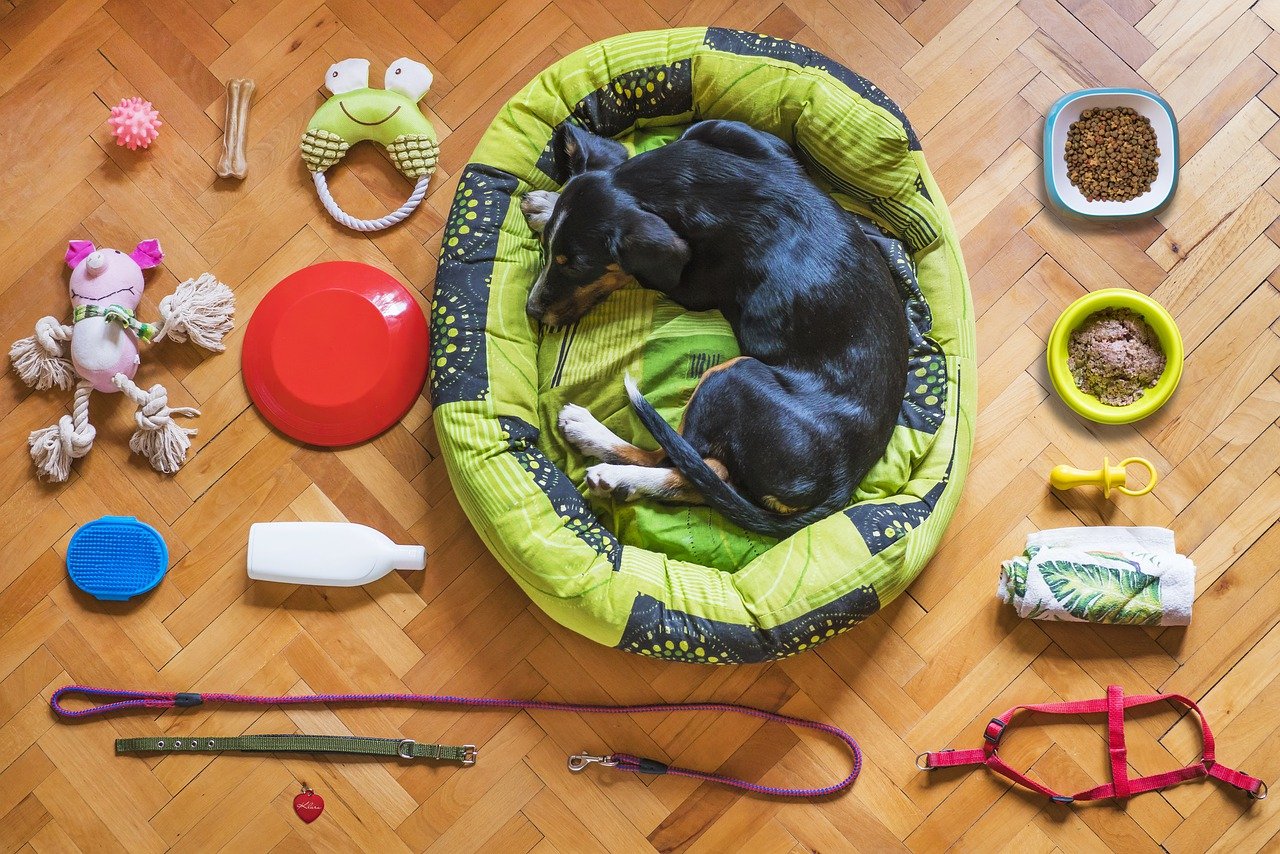 And that's just the tip of the iceberg.
As LocalFoodTours points out:
This stretch of Queen Street is packed with shops, and there's so many other boutiques and clothing stores worth checking out.
The Best Restaurants In Trinity Bellwoods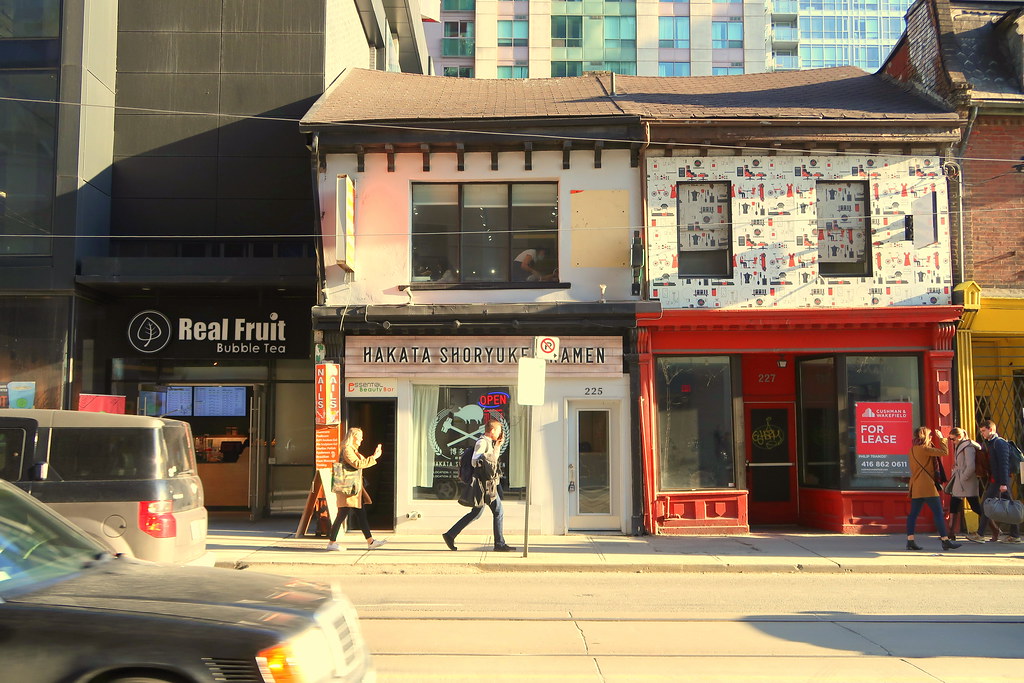 TorontoRentals.com finds:
The face of Trinity-Bellwoods has been changing lately, moving away from a mainly family-oriented neighbourhood to one with more youth. As such, the face of the businesses has changed too…
Restaurants are no exception.
Take Fresh on Crawford: this vegetarian eatery ranks #1 on Open Table's list of best Trinity Bellwoods restaurants.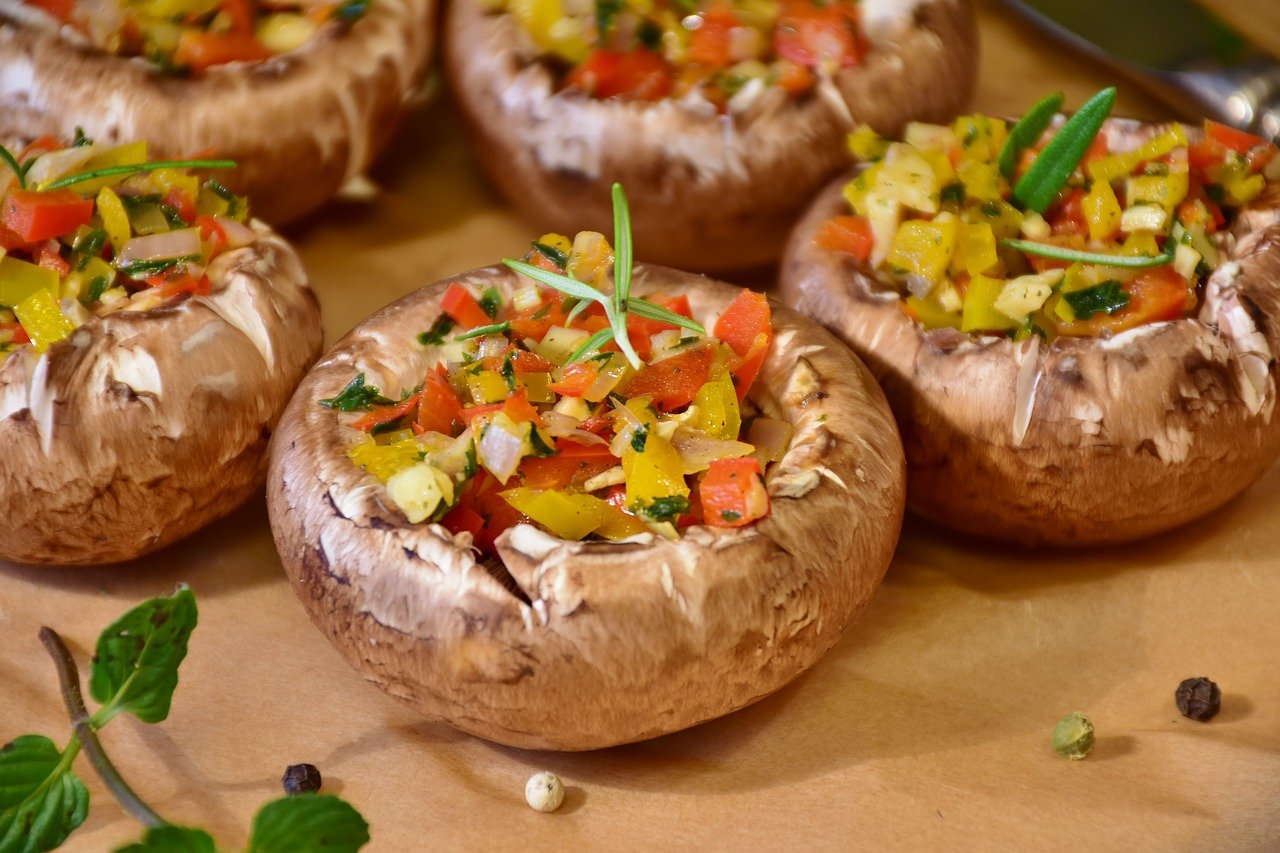 For the total opposite of vegetarian food, there's Smoque N Bones.
Sharp Magazine declares:
Nestled in a cozy location across from Trinity Bellwoods Park, Smoque N' Bones does a meat lover proud. …they serve the best kinds of comfort food and juicy meat that's smoked until you can smell it down the street.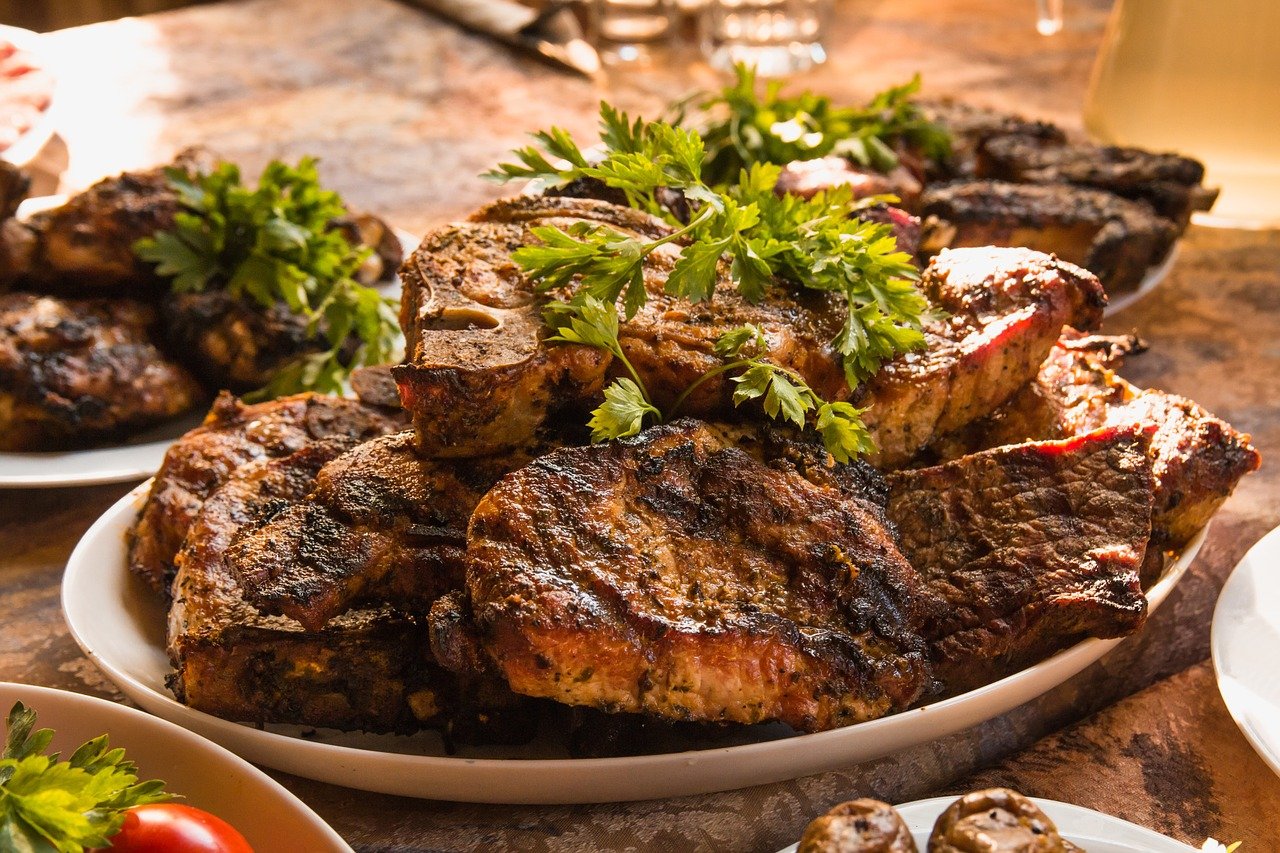 Love Italian?
Then check out Lambo's, which Foodism calls one of the best new restaurants in Toronto.
Lambo's Deli and Grocery right across from Trinity Bellwoods Park serves up fully-loaded Italian-style subs that are truly bellissimo. Vegetarians can find love too with their Italian Vegetable sub…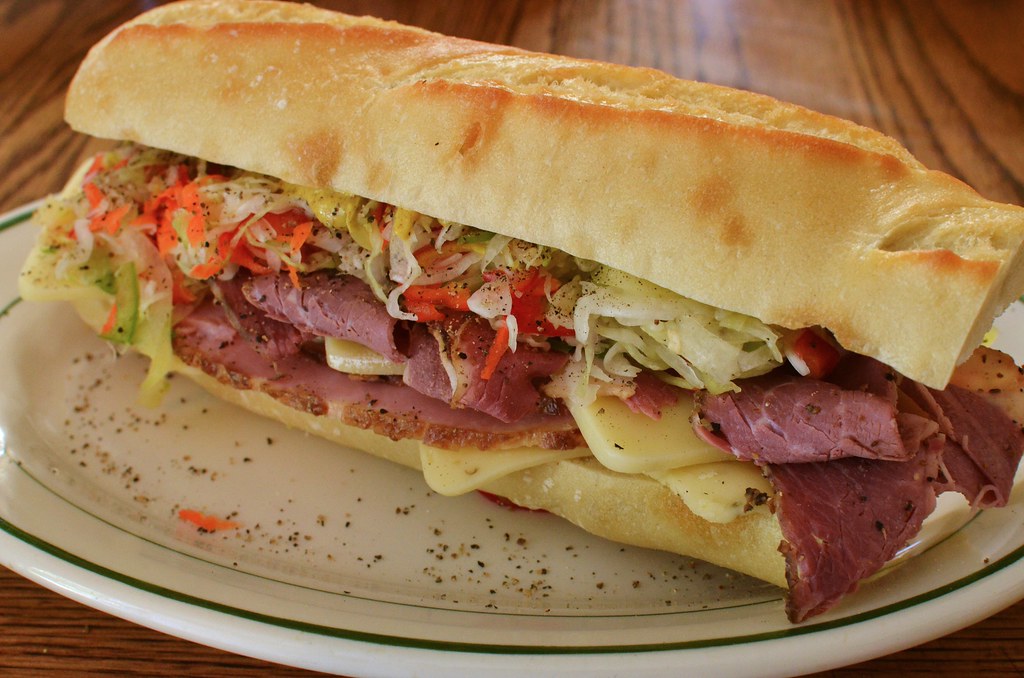 For a more upscale dining experience, head over to Jules Bistro.
Claiming top spot on Toronto.com's list of 5 best European restaurants, it's described as:
…a small French restaurant in the heart of Queen West right around the corner from Trinity Bellwoods. Their mission is simple: provide high quality, home-style southern French cuisine at reasonable prices…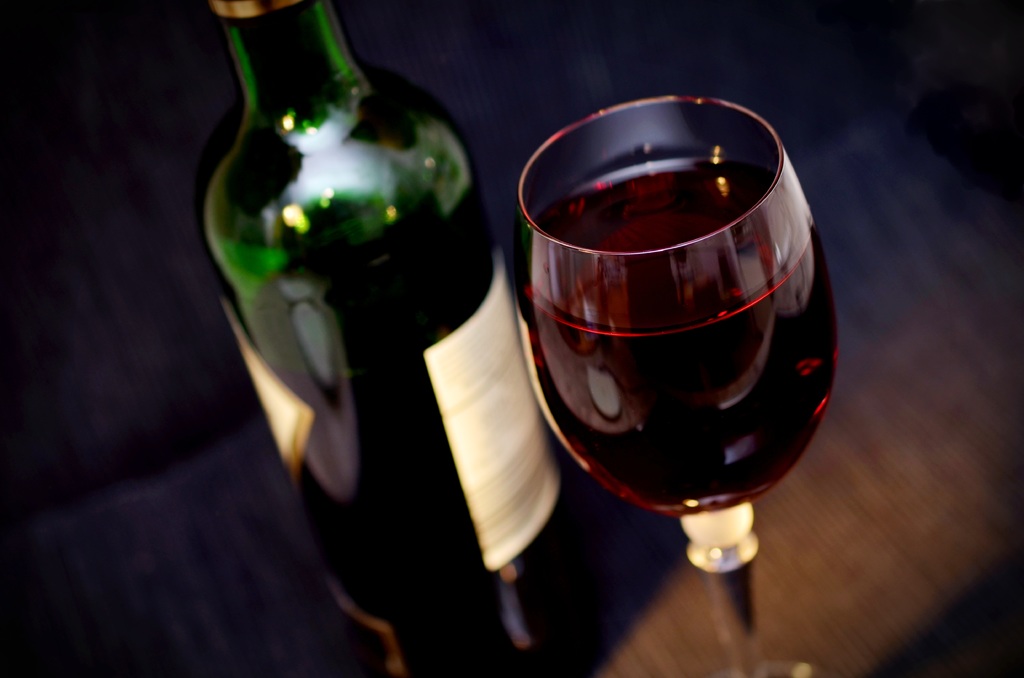 If you're in the mood for multicultural cuisine, LocalFoodTours recommends Soos:
Soos serves Malaysian street food with a fine dining twist. The dishes are imaginative while still being authentic, and above all, they're delicious!
The Best Cafes & Dessert Bars In Trinity Bellwoods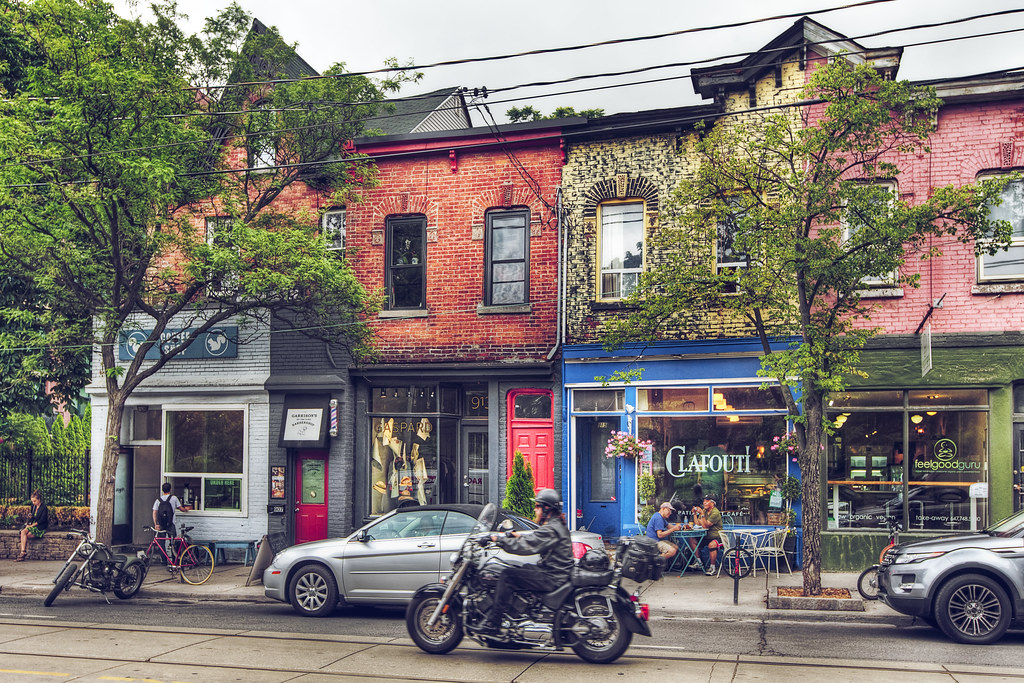 For example, there's Jimmy's Coffee on 15 Ossington Ave.
As SpottedByLocals explains:
Mismatched chairs, eclectic reading material, an old fireplace and tin-plate roof decorated with taxidermied birds… it's a hipster dream.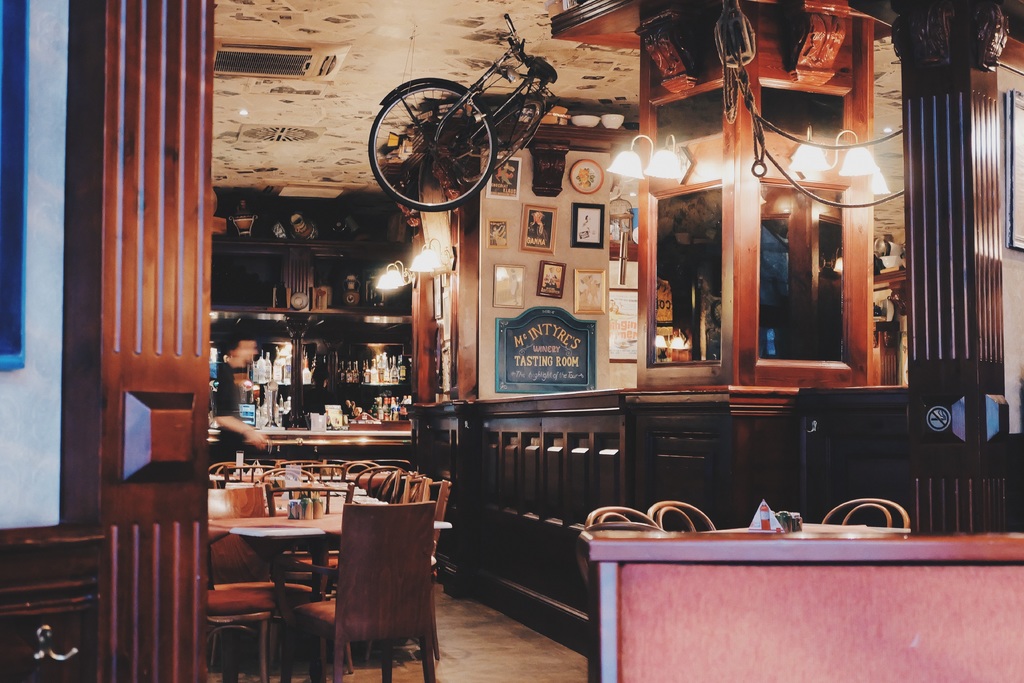 Pilot Coffee Roasters on 117 Ossington Ave is another cool place to grab a hot drink.
TasteToronto places it 2nd on its Best Coffee Shops in Trinity Bellwoods, saying:
Silky lattes, cold brew on tap and scrumptious cookies are on the menu at this popular Toronto coffee roaster…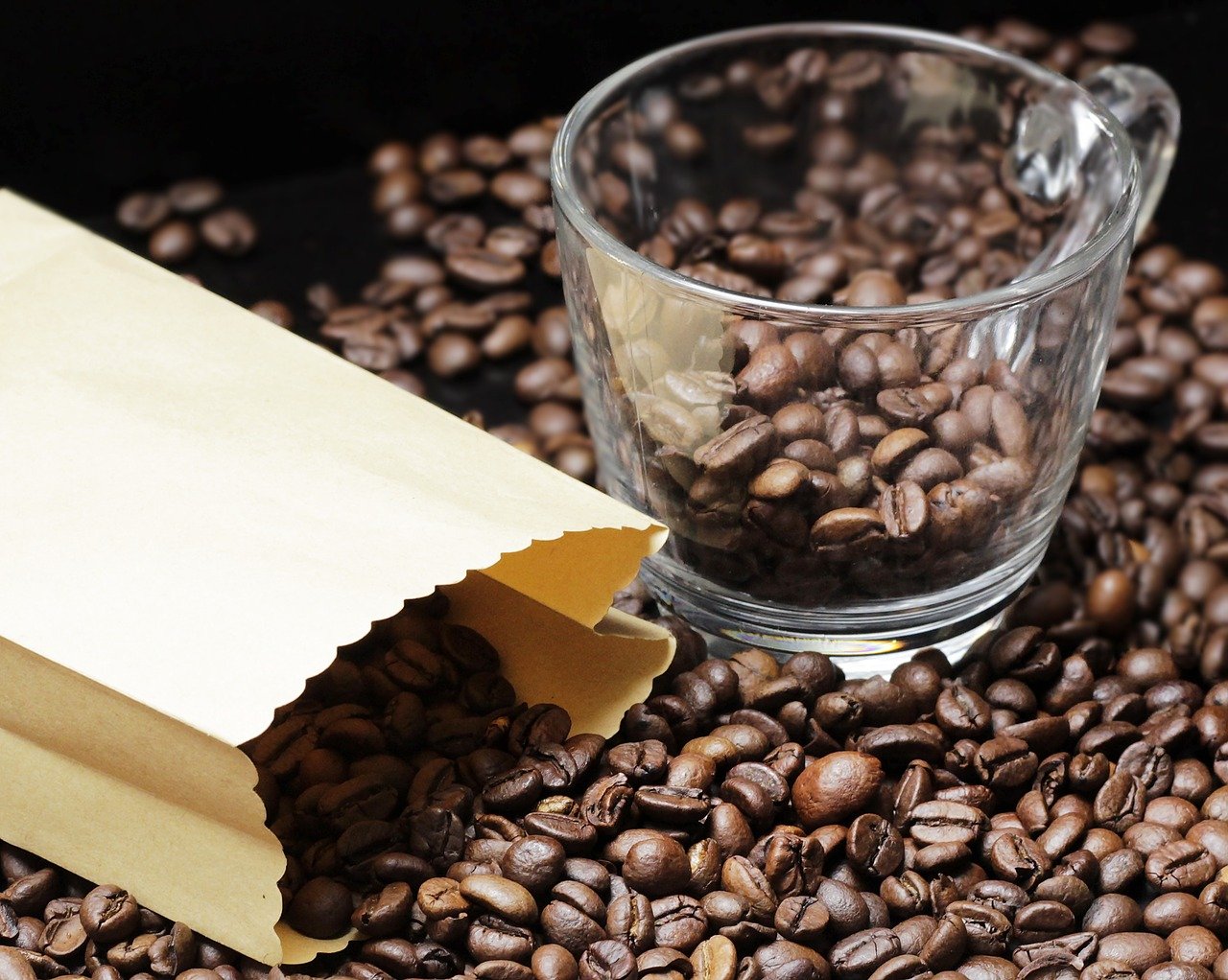 A favourite of dessert lovers is the White Squirrel Coffee Shop on 907 Queen St W.
LocalFoodTours claims:
…the White Squirrel has become a Bellwoods institution in it's own right. Aside from coffee, they serve homemade treats, delicious ice cream, breakfast foods and sandwiches.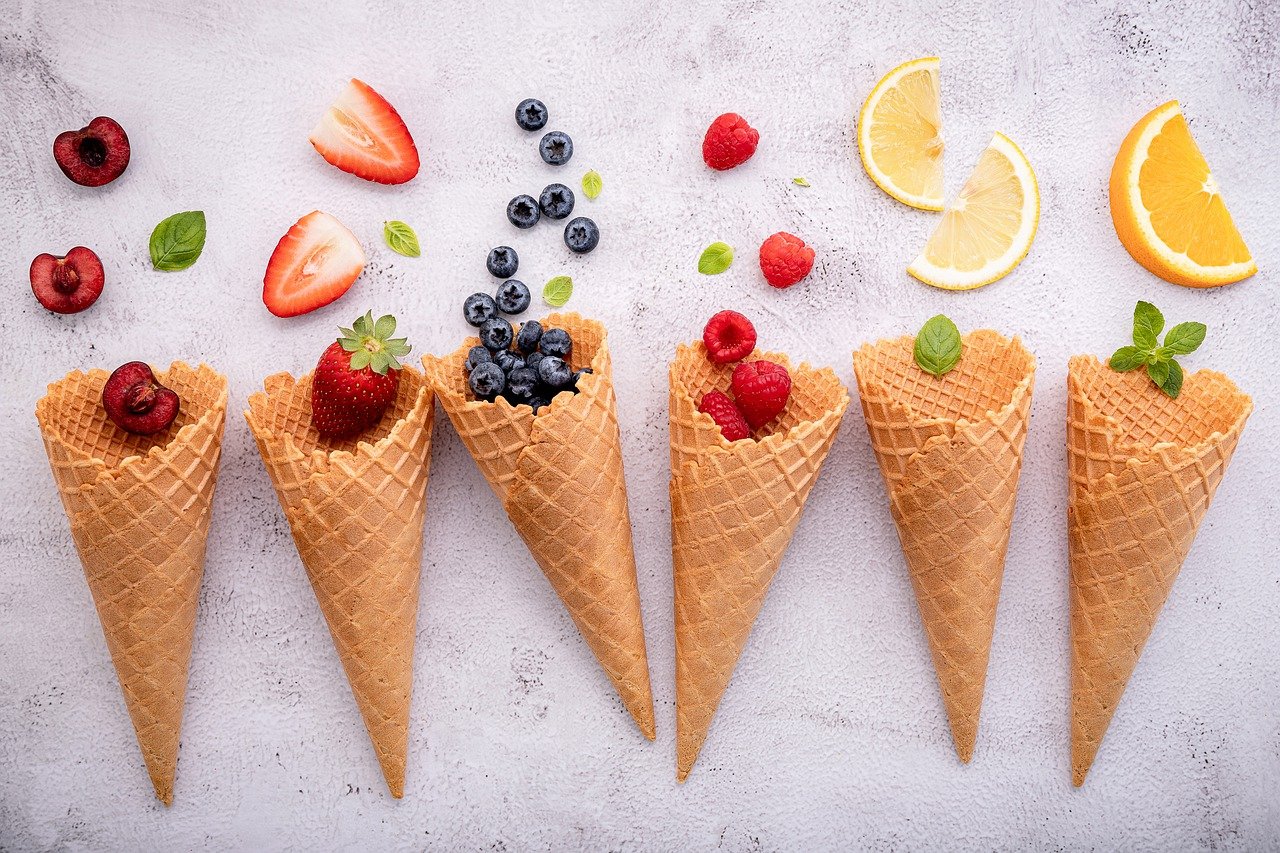 Like cupcakes? Then you'll love Dlish on 833 Queen St W.
According to blogTO:
Dlish is a West Queen West bakery dedicated solely to the creation of cupcakes, offering up these ever-loved confections with a striking amount of care and detail.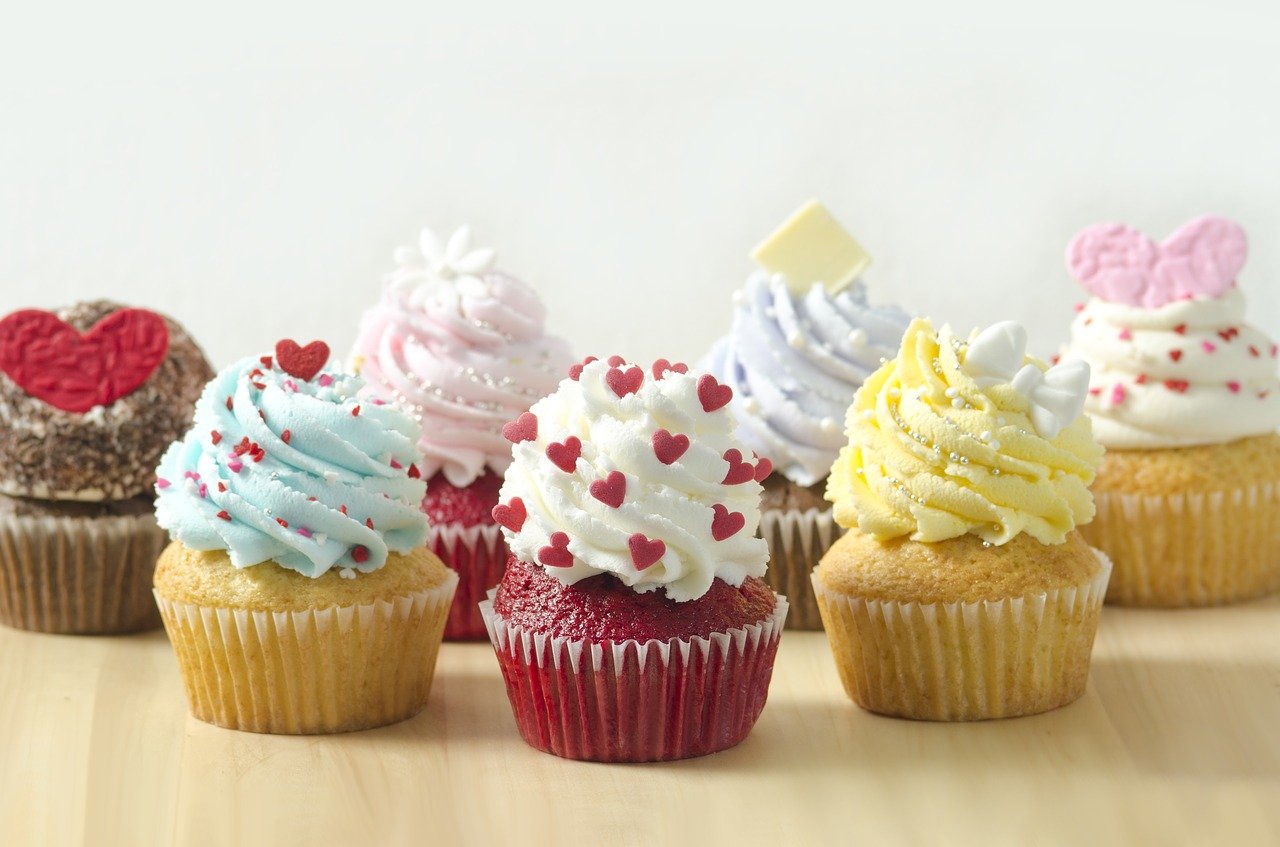 But the list doesn't end there.
As NeighbourhoodGuide reports:
Ossington Avenue has one of the highest concentrations of coffee shops, food shops, bars and restaurants in Toronto reflecting the youthful demographic in this neighbourhood.
The Best Bars & Clubs In Trinity Bellwoods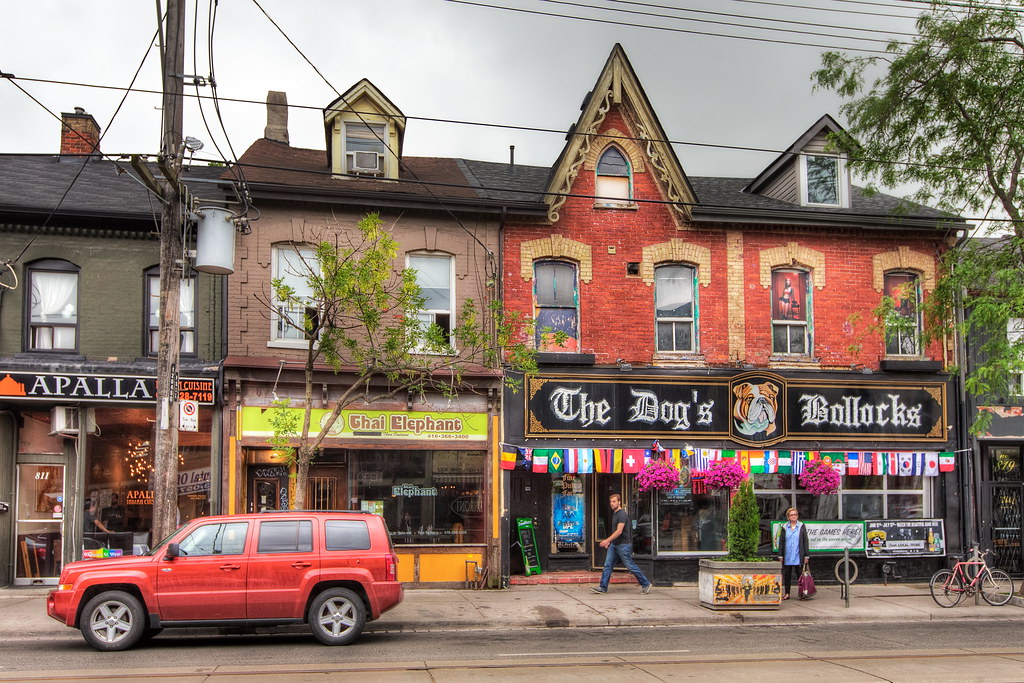 Take Bellwoods Brewery:
It's a brewpub that makes its own beer in-house and serve bites made of local ingredients too. Try their creative and delightful beers on tap or stop by the bottle shop…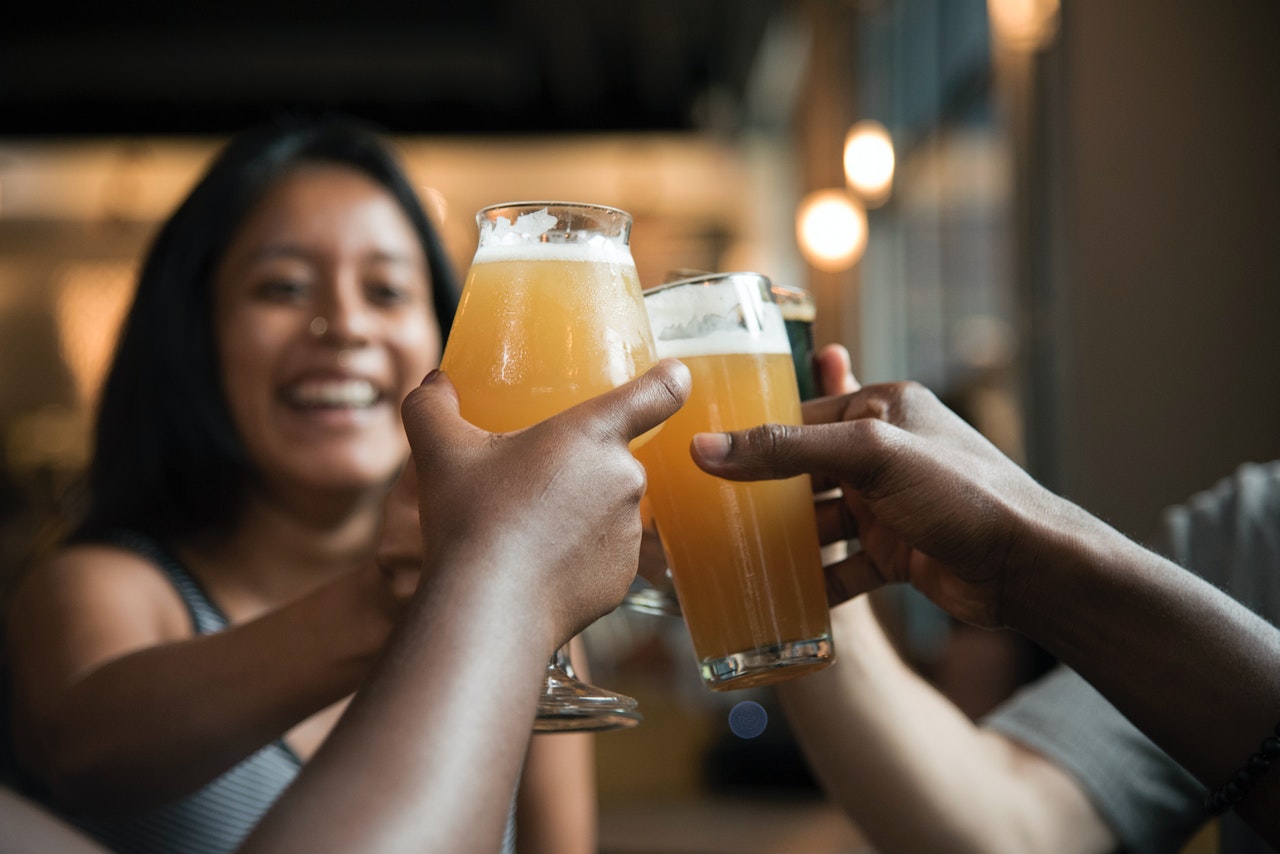 For something local, visit Mother on 874 Queen St W.
Named one of the best cocktail bars in Toronto by Culture Trip:
Mother brings new meaning to home-grown… Most of the drinks are garnished with edible plants and flowers directly from High Park and Trinity Bellwoods…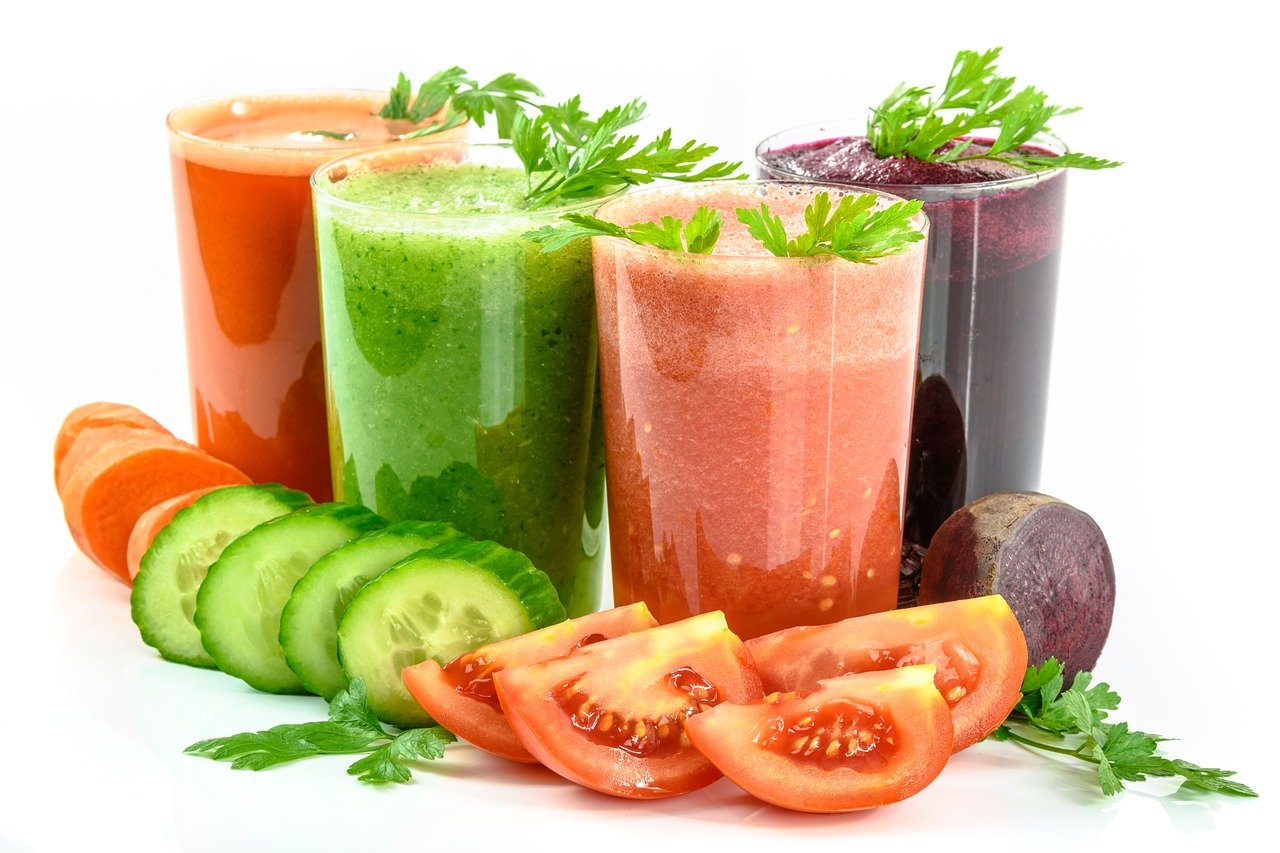 Love clubbing? Then stop by Apt. 200 on 1034 Queen W.
Apt. 200 features a distinct venue which makes you feel like you're at a house party, so it's almost like crashing a house party with your fave celebs!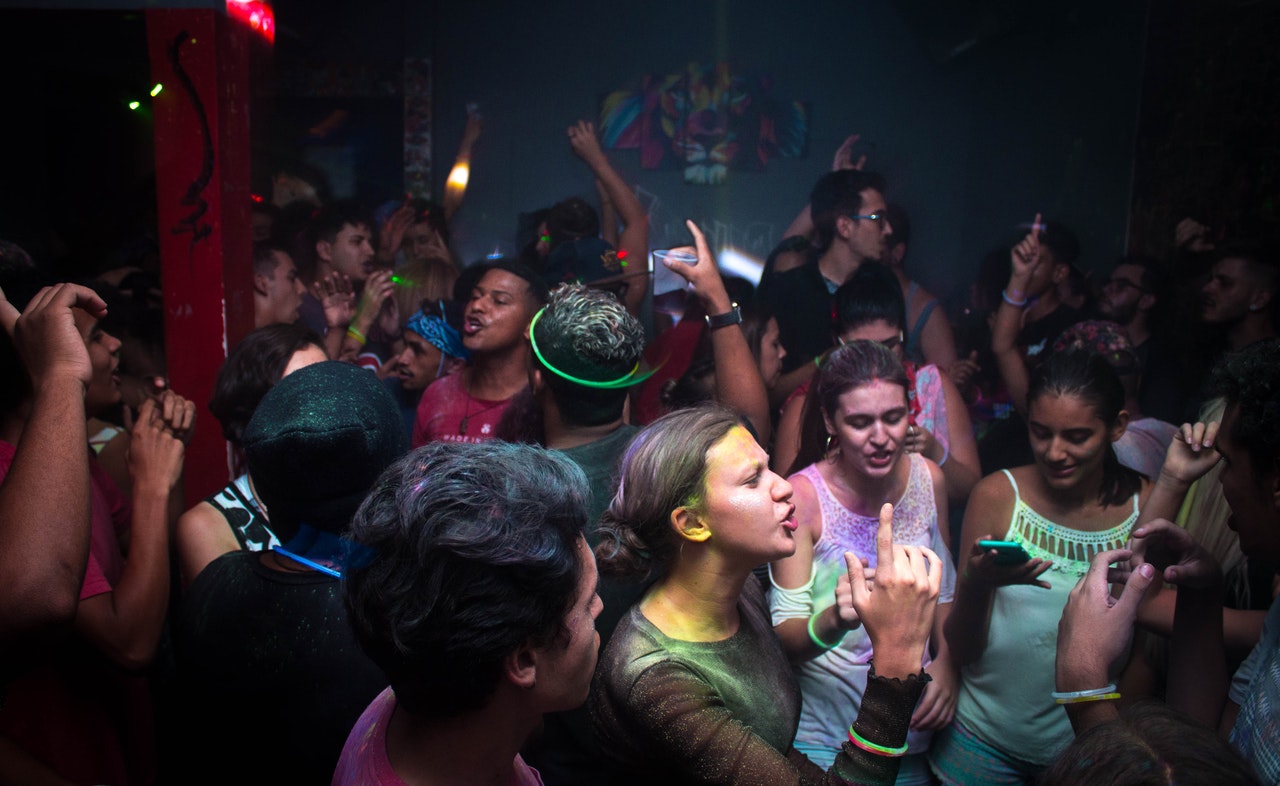 For the perfect date night, head over to Reposado on 136 Ossington Ave.
In its 17 Date Spots In Toronto For The Hipster Couple, Narcity states:
A hipster date wouldn't be complete without good tequila! And Reposado has got tons of that! Explore a great range of top shelf tequilas, and get drunk hipster style with your date!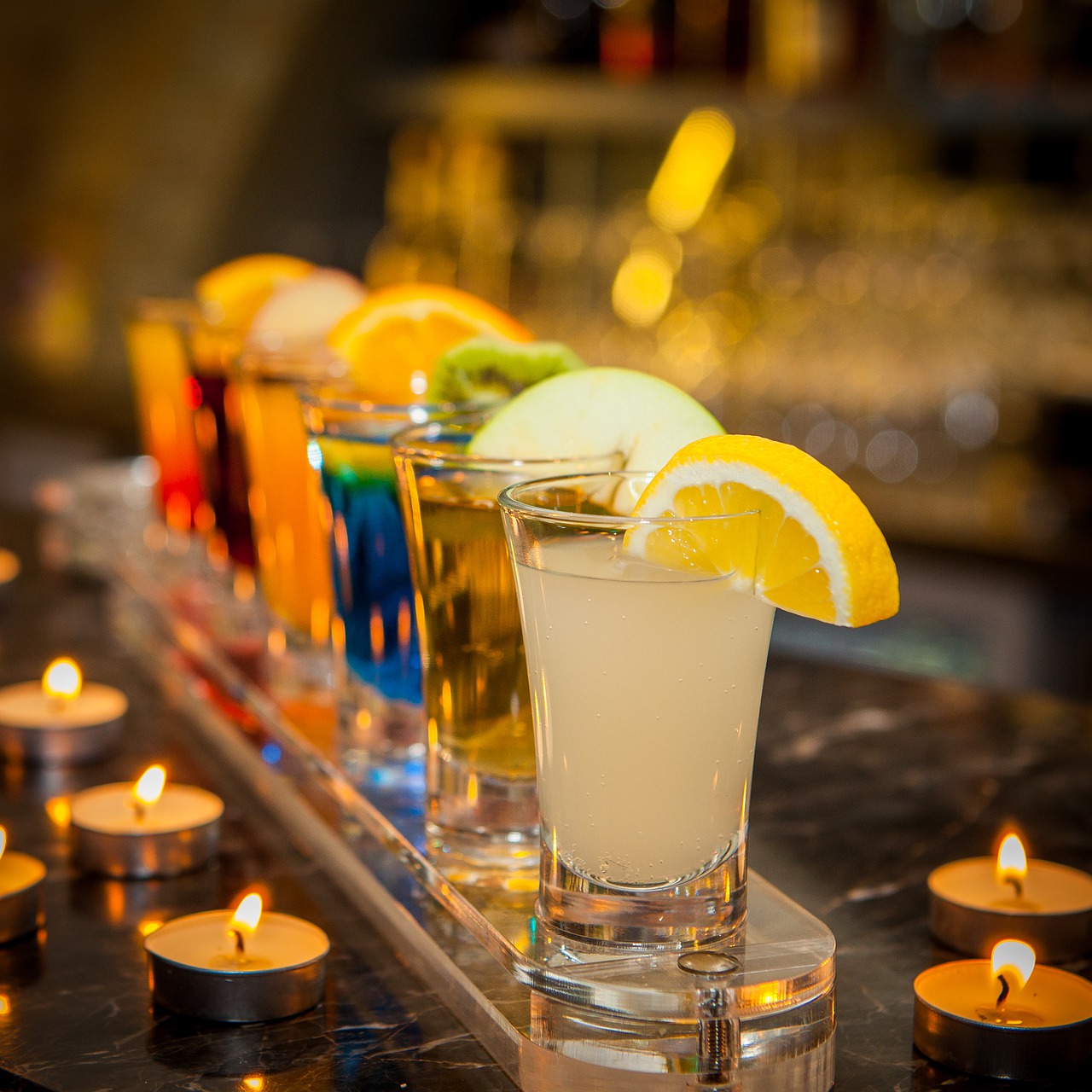 Sports fans will love the Dog & Bear on 1100 Queen St W.
blogTO explains:
While there's no shortage of restaurant and bar options in the area, the Dog & Bear still fills a hole with its sports-friendly atmosphere and traditional pub offerings.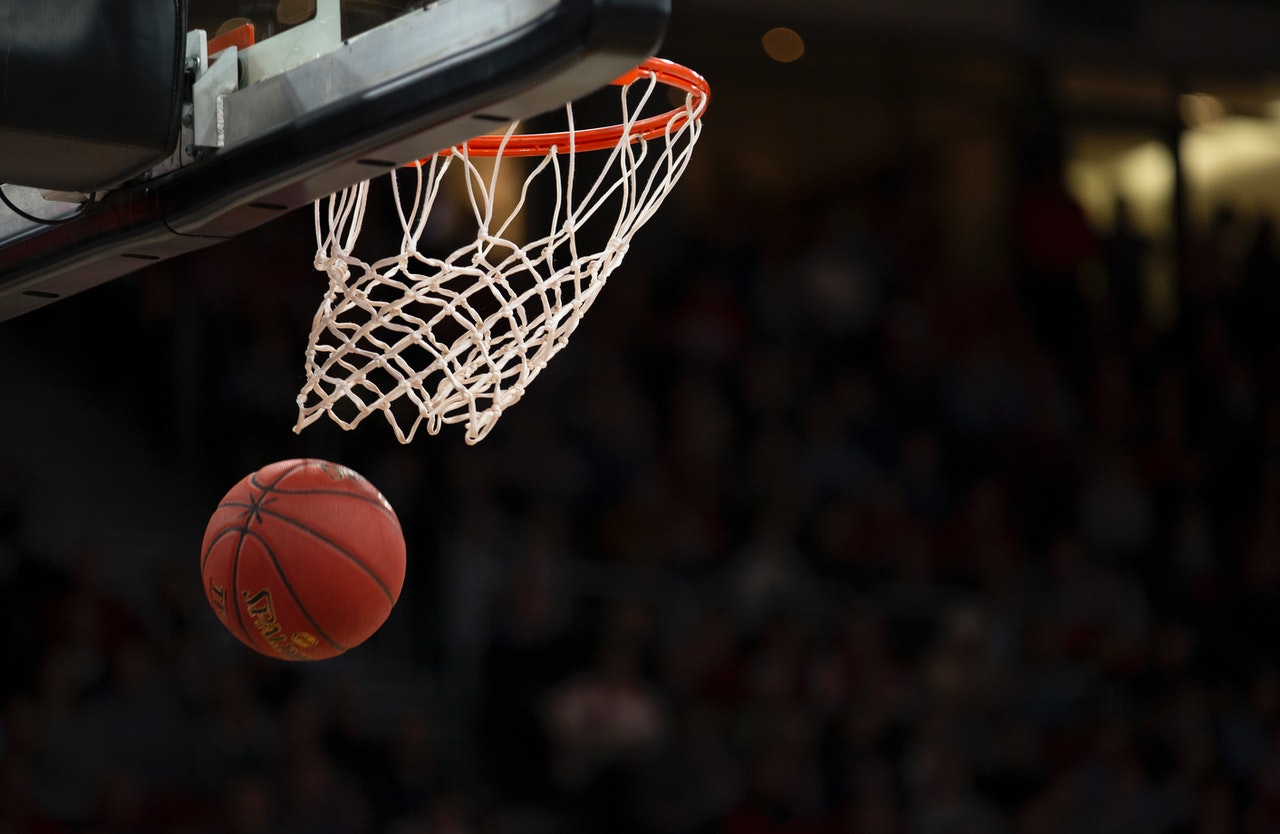 Other Location Highlights:
Conclusion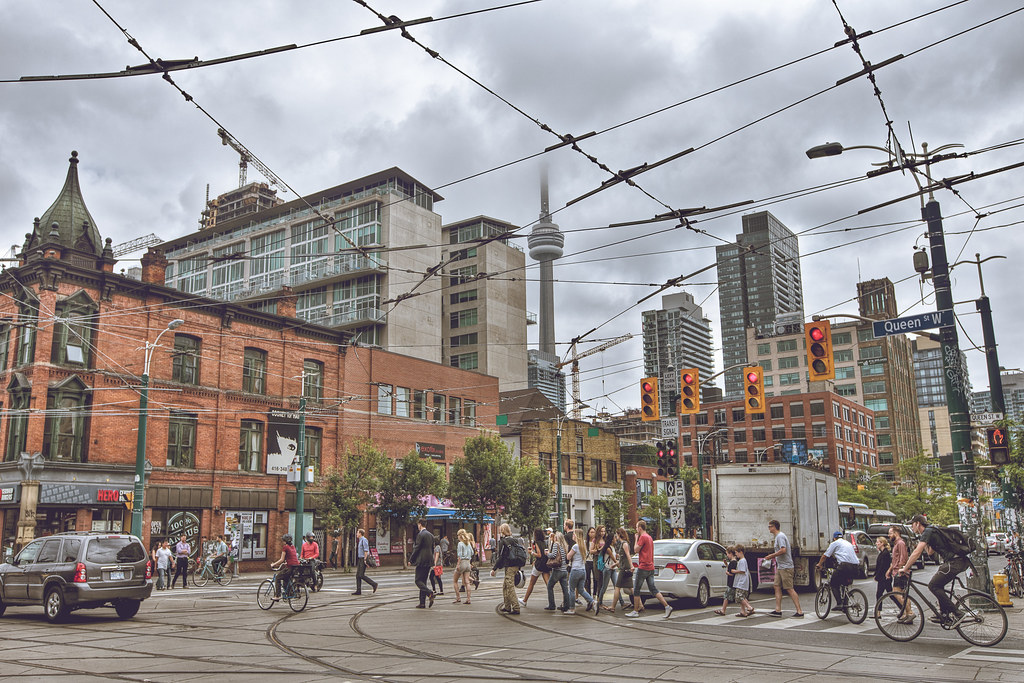 It's Toronto's version of Brooklyn, New York or Portland, Oregon—a Millennial haven full of chic boutiques, hipster cafes and cool bars.
You won't find any giant malls or big-box stores here (not even a single Starbucks or McDonald's)!
Instead, the neighbourhood offers small, authentic, one-of-a-kind experiences.
Independent boutiques with never-before-seen labels, veggie-loving restaurants, cute cafes with eclectic decor, and cocktail bars with ingredients picked from local parks.
That's Trinity Bellwoods.
Want to know more about Trinity Bellwoods? Contact me below for details.
Wins Lai
Real Estate Broker
Living Realty Inc., Brokerage
m: 416.903.7032 p: 416.975.9889
f: 416.975.0220
a: 7 Hayden Street Toronto, M4Y 2P2
w: www.winslai.com e: [email protected]
*Top Producer (Yonge and Bloor Branch) – 2017, 2018, 2019, 2020