Overview: a look at the June 2022 housing market numbers, Toronto's transition into a buyer's market, plus advice for buyers and sellers.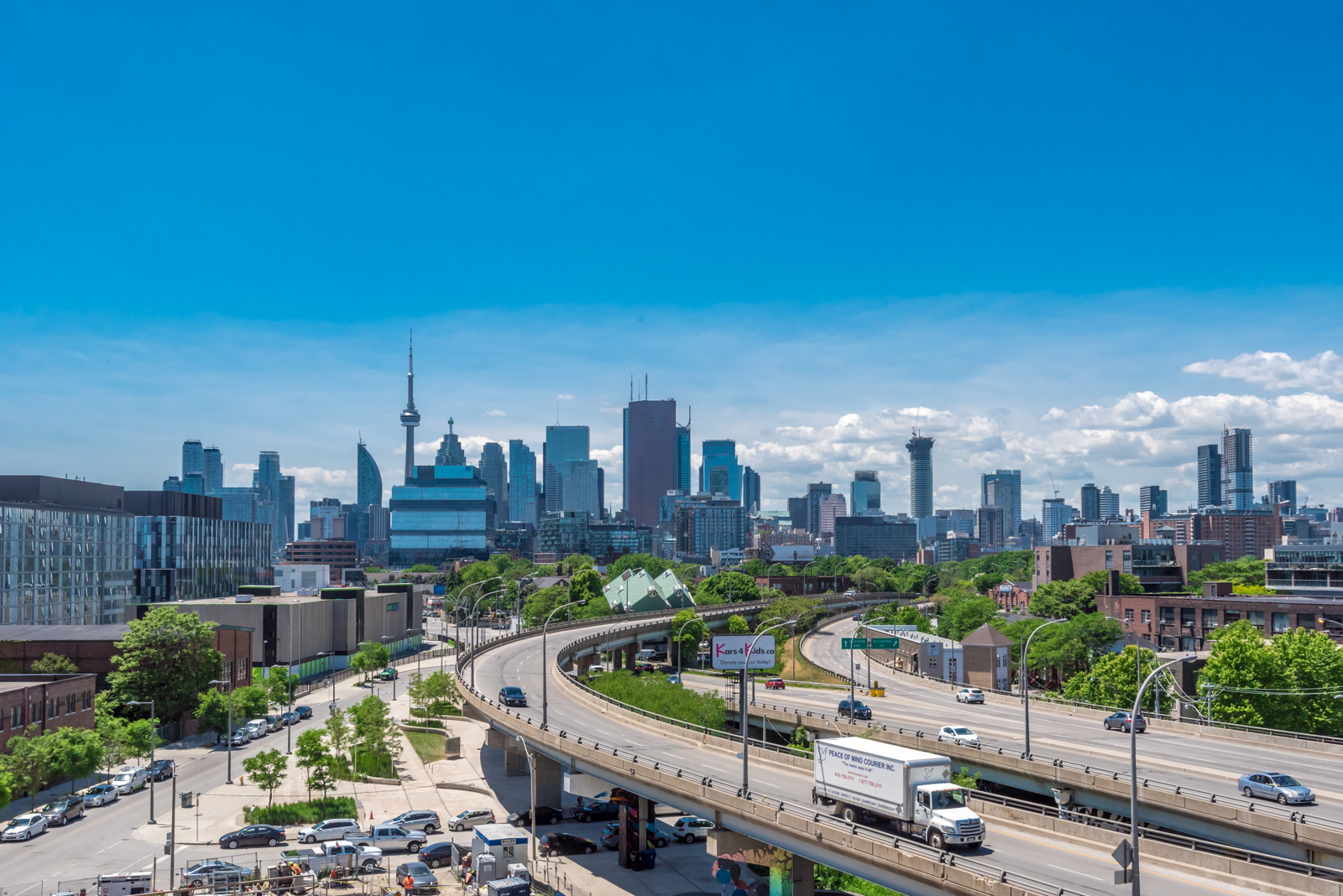 That's because, after years of waiting, Toronto has finally become a buyer's market.
In fact, the last time Toronto was in buyer's market territory was in 2020, but that was short-lived as home sales and prices quickly broke new records.
So let's take a look at the current buyer's market, what makes it different, how buyers stand to benefit, and how sellers can navigate it to their advantage.
The June 2022 Buyer's Market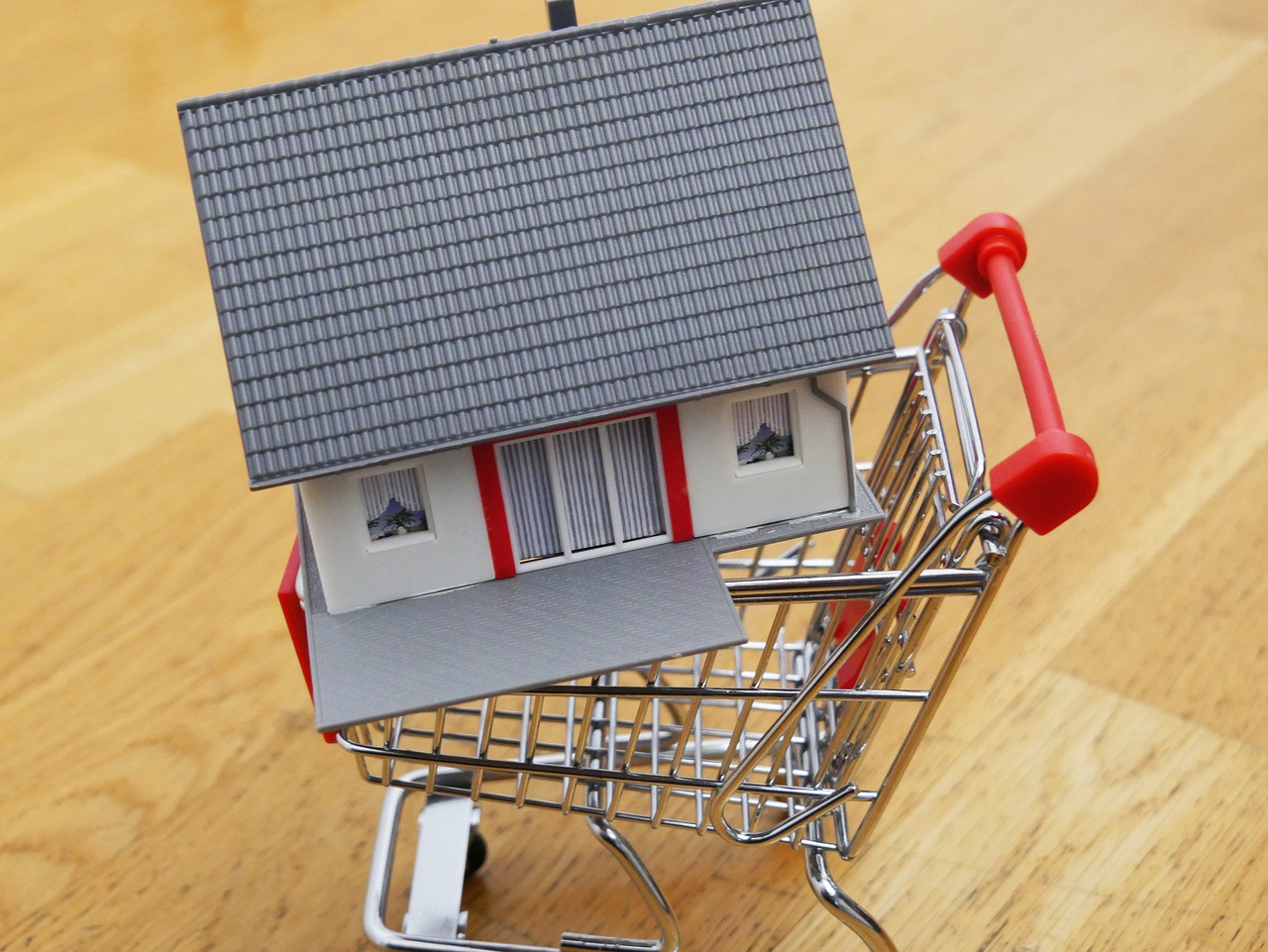 RBC explains:
A buyer's market…occurs when there is a surplus in housing or more homes for sale than buyers.
In other words: there's more supply than demand.
A buyer's market is also characterized by the following:
Lower prices due to less competition

Slower price growth because of abundant supply

Homes take longer to sell (or sometimes fail to sell at all)

Buyers have more choice and greater negotiating power
In short: a buyer's market occurs when supply overtakes demand, which results in lower prices, slower price growth and more days on market—all of which tend to favour buyers.
So is Toronto in a buyer's market right now?
According to the latest housing numbers, the answer is a resounding yes.
June 2022 Housing Market Numbers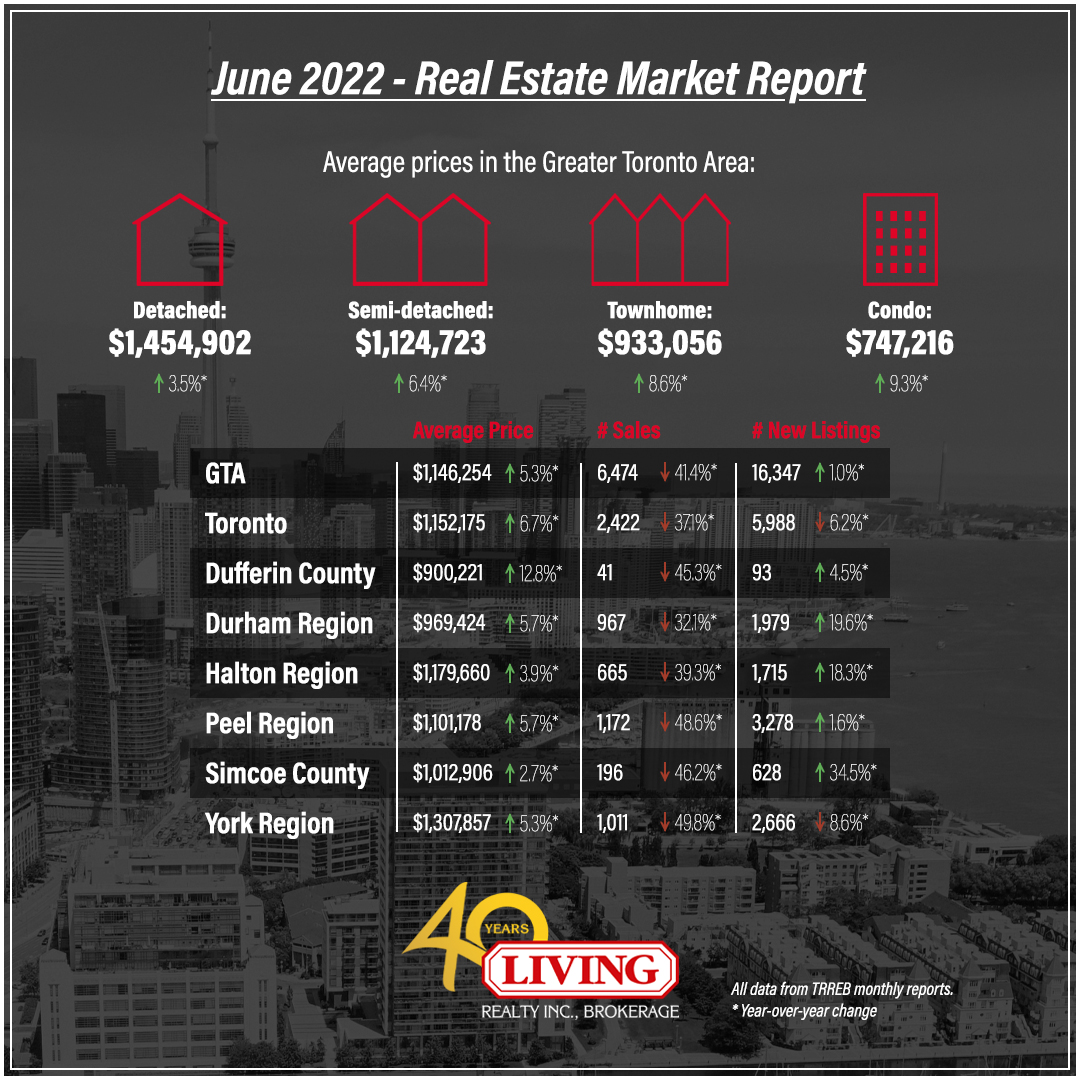 Here's how June 2022 compares to the same month last year:
GTA home prices: up 5.6% to $1,146,254
Toronto home prices: up 6.7% to $1,152,175
GTA home sales: down 41.4% to 6,474
Toronto home sales: down 37.1% to 2,422
But if we're in a buyer's market, shouldn't prices be falling?
Yes and no.
CBC News explains:
The average price of a home that sold during the month was $1,146,254. That's up by five per cent compared with the same month a year ago, but it has steadily fallen for four months in a row.
So home prices are rising year-over-year, but falling month-over-month, indicating that we're at the start of a buyer's market.
In fact, average homes prices are down 14% from their February peak of $1,334,544.
That means buyers paid $188,290 less in June 2022 than just 4 months earlier!
The data also shows that active listings surged 42.5% year-over-year, while sales plunged 41.4%, implying there was more supply than demand.
Those listings are also taking longer to sell, with properties staying on the market 41.2% longer.
Furthermore, while home prices rose 5.3% year-over-year, they actually fell 5.6% (or $66,552) from a month earlier.
In other words, buyers paid far less in June 2022 than they did last year, or even last month.
Taken together, all the criteria for a buyer's market have been met, including supply overtaking demand, slower price growth, falling prices and more days on market.
June 2022 Numbers By Property Type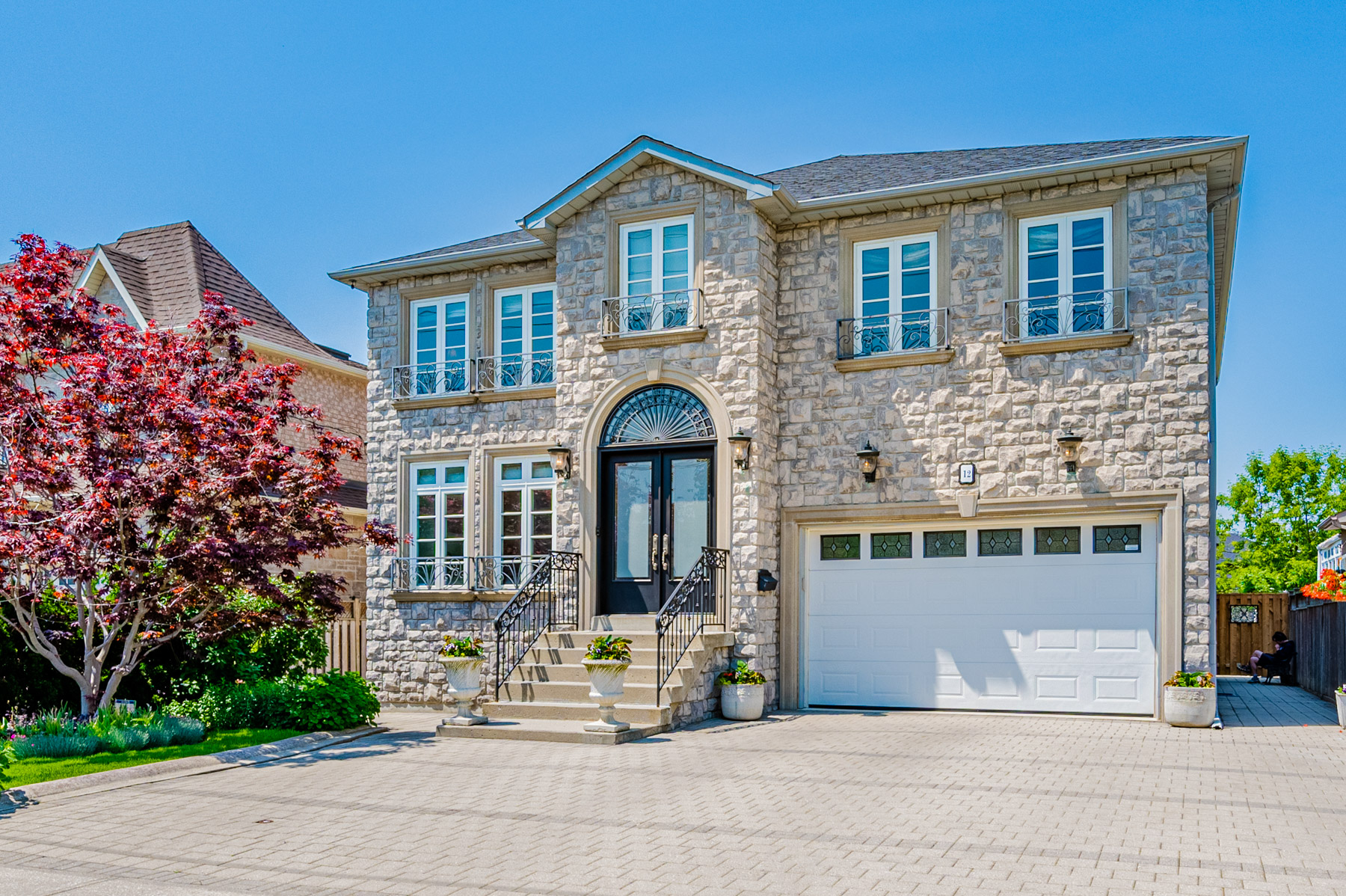 Here's a look at June 2022 prices by property type:
Detached home prices: up 3.5% to $1,454,902
Semi-detached home prices: up 6.4% to $1,124,723
Townhouse prices: up 8.6% to $933,056
Condo prices: up 9.3% to $747,216
Despite year-over-year gains for all property types, prices are falling on a monthly basis.
According to WOWA:
Prices for detached homes have seen the largest decreases this year, while prices for less expensive property types, such as townhouses and condos, have held onto more of their annual price gains.
For example, detached homes have fallen 19% or $340,000 in the past four months, resulting in massive savings for buyers.
On the other hand, condos have only dropped 6.8% or $52,750 over the same period.
Regardless of property type, the buyer's market is in full swing, with prices falling month-over-month and offering tens of thousands in savings.
The Buyer's Market & Location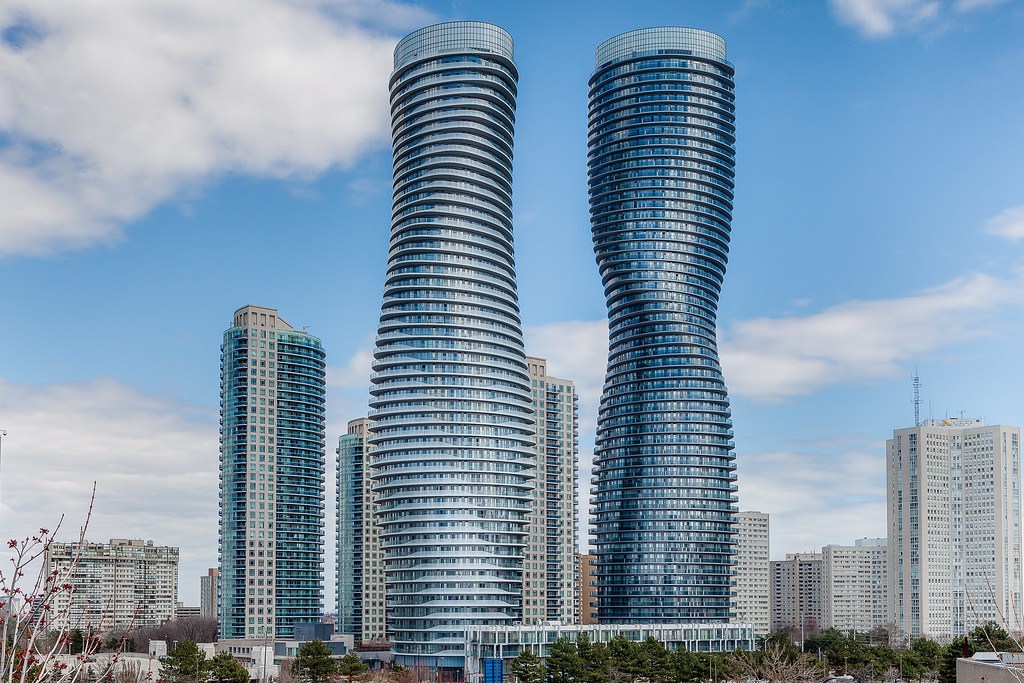 The short answer is no.
Prices have been falling all across Toronto, including some of the city's most affluent neighbourhoods.
The Toronto Star reports:
If you're looking for a mansion in the Bridle Path and are hoping to snag a deal, this might be the time to buy as Toronto's tony neighbourhood saw an almost 30 per cent drop in home prices last month.
In spite of being the most expensive neighbourhood in Toronto, Bridle Path real estate has fallen 30% month-over-month.
Prices aren't just declining in Toronto's most prestigious neighbourhoods.
As I point out in my interview with The Star:
In regions like Brampton you have more long-term family homes, which people will stay in for longer… So, we will see that inventory is staying on the market for longer because people are less likely to move out of the neighbourhood with the interest rate hikes.
As a result, Brampton saw home prices drop from $1.14 million in May to $1.06 million in June.
Interest Rates & The Buyer's Market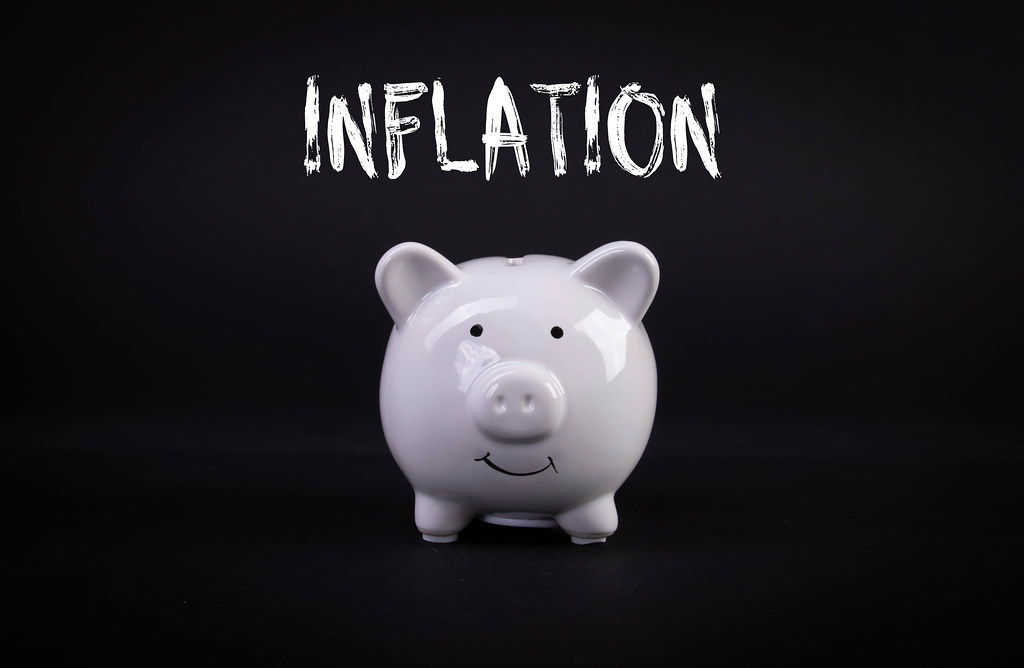 This recent headline from the Financial Post sums it up perfectly:
Bank of Canada issues shock rate hike in effort to crush inflation
Experts were predicting a rate hike of 75 basis points, so a 1% increase was rather shocking.
Which brings us to our next topic: inflation and interest rates.
Rentals.ca finds that average rents in Toronto shot up 19.5% in June 2022.
Like food and gas, rent is not immune from inflation.
blogTO explains:
Once you've factored in inflation, that [rent] increase hits wallets more like an approximately 24.5 per cent jump.
Inflation is also making it more expensive for landlords to hold properties by increasing the cost of renovations, forcing them to raise rents.
Another effect of rising interest rates: it's harder for buyers to pass the stress test and qualify for a mortgage.
However, there is a silver lining.
As I tell the Toronto Star:
Even though rates are up…it's a particularly good time for first-time homebuyers to get into the market because prices aren't as high as they previously were and listings are up.
With listings up and prices down, first-time buyers face less competition.
In fact, bidding wars are almost non-existent:
Most of my colleagues that are trying bidding wars … they only got one offer because the amount of buyers has definitely slimmed down…
So on one hand, interest rates are up and mortgages are more expensive.
But on the other hand, home prices are down considerably and buyers are no longer paying thousands over asking.
Advice For Home Buyers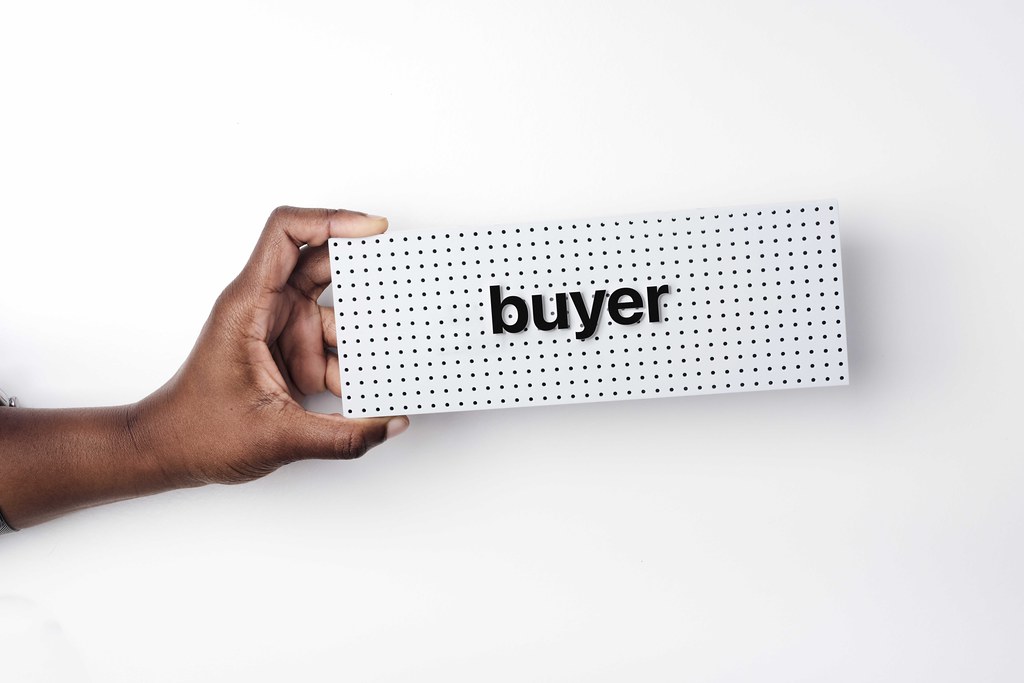 First, get your mortgage pre-approved.
Even if you don't plan on buying this month, mortgage pre-approvals are "usually good for 60, 90 or 120 days depending on the lender."
That means you can get pre-approved now and take the next 2-4 months to find your dream home.
Second, buy before the next rate hike (i.e. September 7).
CBC News informs:
But even as [buyers] see asking prices decreasing, they are noticing that the rate they would have to pay on any new mortgage is increasing even faster, keeping many homes out of their reach.
In other words: waiting for prices to drop may not be worth paying a higher mortgage.
Third, if you find a home you like, act fast.
As CTV News reveals:
A lot of people are desperate to sell right now because they've already purchased their next home and in order to get that financing, they need to sell and they need to sell quick.
Buyers have the upper hand in such situations.
If a homeowner is desperate to sell, chances are they'll end up accepting a lower offer.
Advice For Home Sellers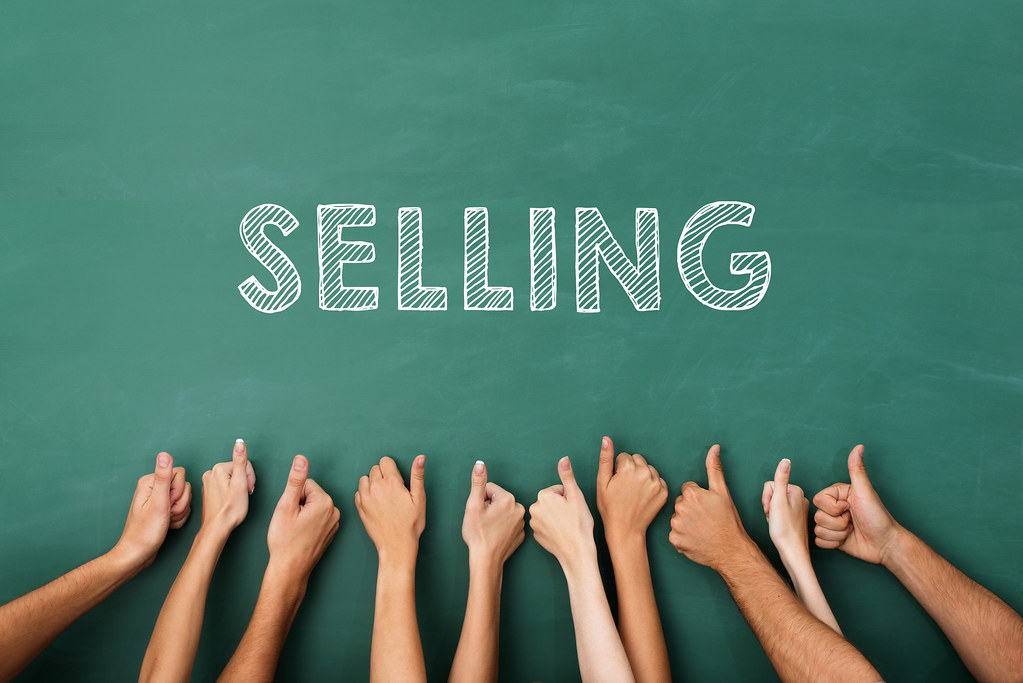 In its June 2022 market report, the Toronto Regional Real Estate Board (TRREB) declares:
If would-be sellers decide to take a wait-and-see attitude over the next few months, it's possible that active listings could trend lower as well.
The result of not enough supply and too much demand could force prices to rise, thus benefiting sellers.
The number one piece of advice for sellers who also plan on buying is to sell first then buy.
CP24 explains why:
In the craziness of the market, everyone was buying first because they know that their property would yield a fantastic sale price…
Now, with things a little bit more up in the air, sell first, know how much money you're going to put in your pocket.
By selling first, you can budget for your new home accordingly.
The second most important bit of advice is to set realistic expectations.
According to The Globe and Mail, "deals can still come together quickly if owners are realistic."
That means having an honest discussion with your agent about accurately pricing your home, waiting patiently for it to sell, and accepting various conditions set by buyers.
June 2022 & The Buyer's Market: Conclusion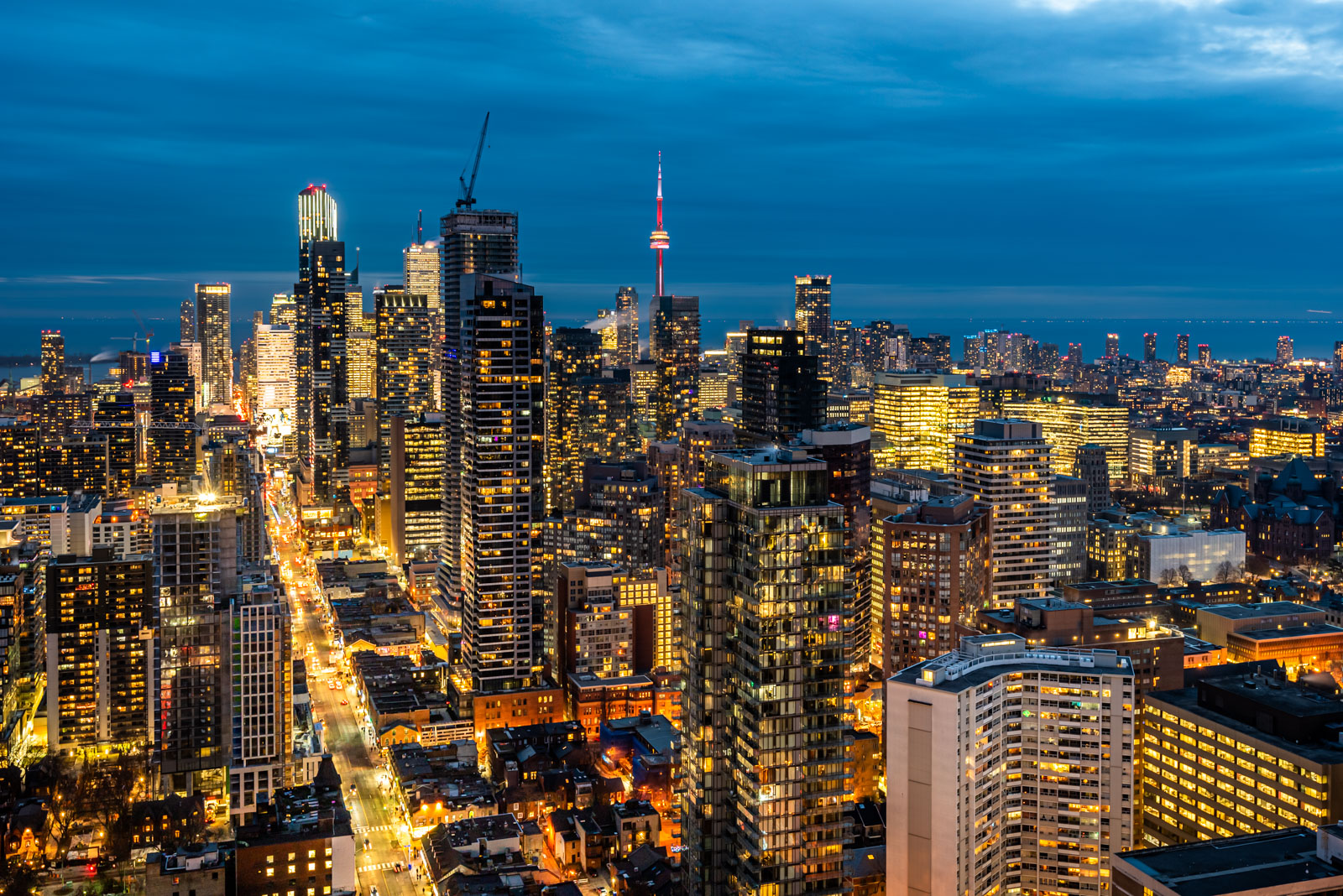 Sales are falling, listings are rising, and prices are dropping month-over-month.
Buyers no longer have to face vicious competition or participate in stressful bidding wars.
More listings and less competition also means buyers have leverage during negotiations, giving them the ability to set conditions.
As I say in my interview with The Star, it's the buyer's time to shine!
Want to know more about the buyer's market? Contact me below for details.
Wins Lai
Real Estate Broker
Living Realty Inc., Brokerage
m: 416.903.7032 p: 416.975.9889
f: 416.975.0220
a: 7 Hayden Street Toronto, M4Y 2P2
w: www.winslai.com e: [email protected]
*Top Producer (Yonge and Bloor Branch) – 2017, 2018, 2019, 2020, 2021