Overview: a comprehensive guide to Toronto's Distillery District, including its history, architecture, arts, retail, restaurants, events and more.
Distillery District: History & Architecture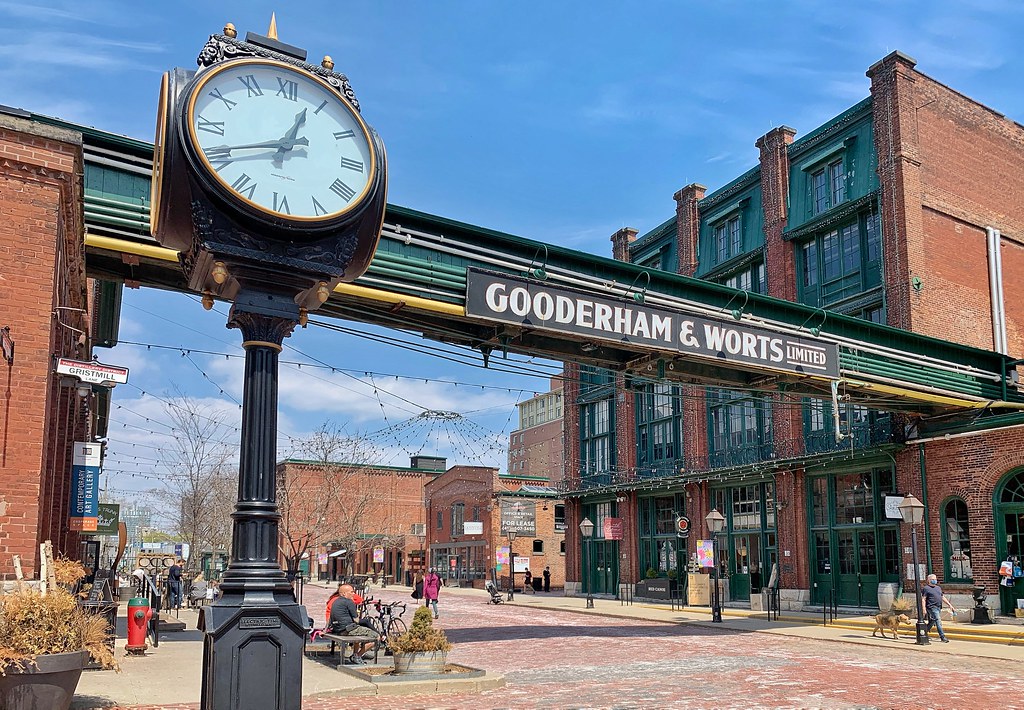 In fact, the neighbourhood is actually called The Distillery Historic District.
That's because it contains several heritage buildings and the biggest collection of Victorian architecture in North America.
Interestingly, the District has not one but two origins.
It first began in 1832 with the founding of the Gooderham and Worts Distillery, once the largest distillery in the world.
But the District was slowly abandoned over the 20th century due to prohibition and de-industrialization.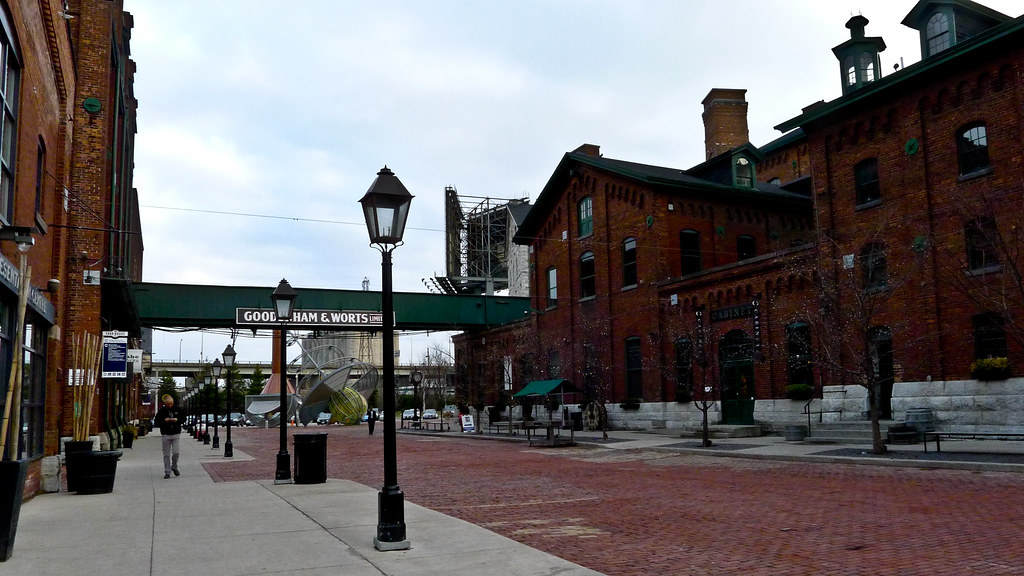 It also has a second, more recent origin.
As Destination Toronto explains:
While its Old Town of Toronto roots run deep, the district is actually quite young, its resurrection only dating back to 2003.
That's when developers rebuilt the abandoned neighbourhood, and the transformation is nothing short of remarkable…
The Distillery District's one-of-a-kind shops, galleries, studios and theatres make it one of the country's foremost destinations for arts, culture and entertainment.
Today, the 13-acre residential and commercial district draws over 1 million visitors annually, both from Canada and around the world.
The Best Places To Drink In The Distillery District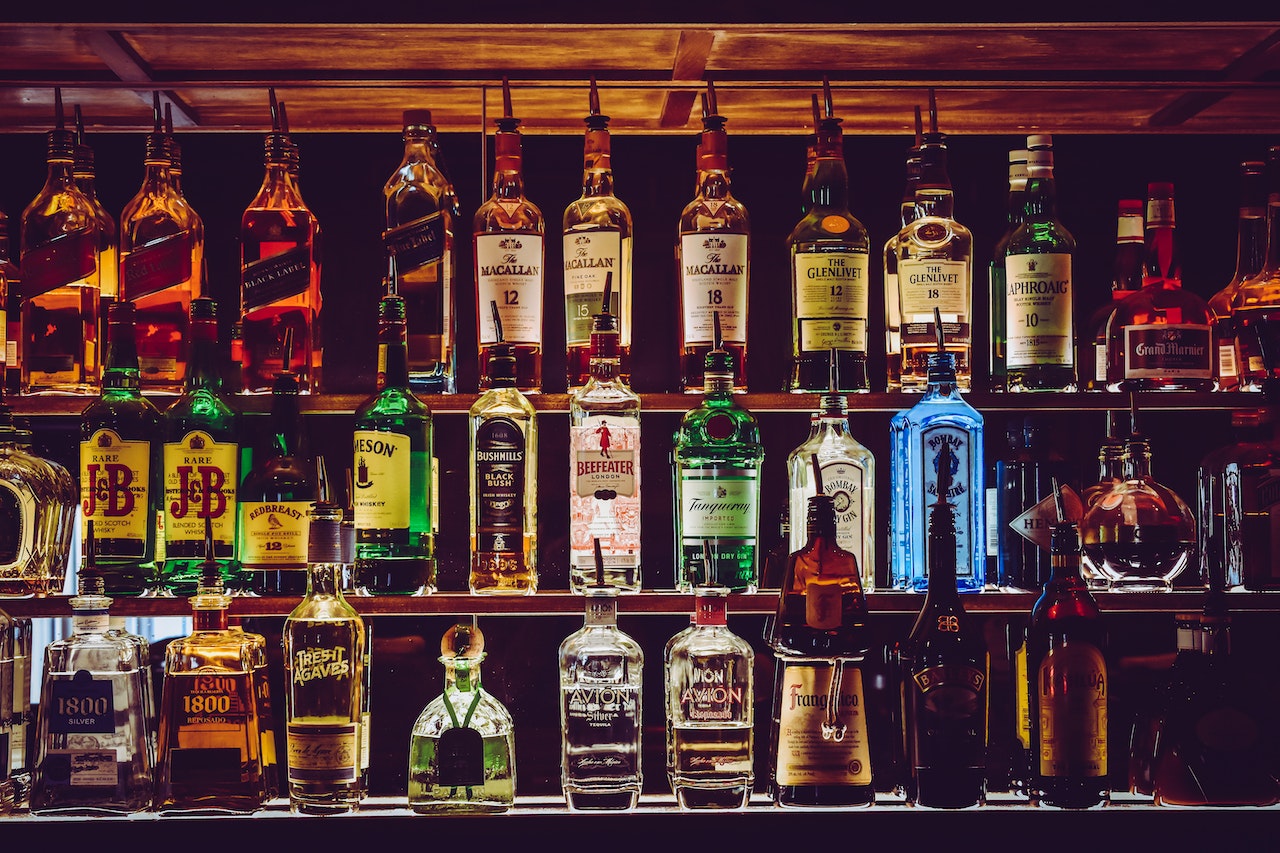 The neighbourhood began as an alcohol manufacturer, and while a lot has changed since the 1800s, it remains a popular destination for drinks.

Since reopening in 2003, the District has played host to a new wave of distilleries and craft breweries.
These include the award-winning Mill Street Brewery, Madrina Bar (designed by Studio Munge) and the famous Spirit of York Distillery.
blogTO calls Spirit of York a must-visit for vodka lovers, stating:
Spirit of York is Toronto's stunning vodka distillery in the city's historic Distillery District. Vodka and gin are made on site with Ontario spring water, as well as other ingredients found in the province.
Much more than just a bar, the distillery is part of architectural history.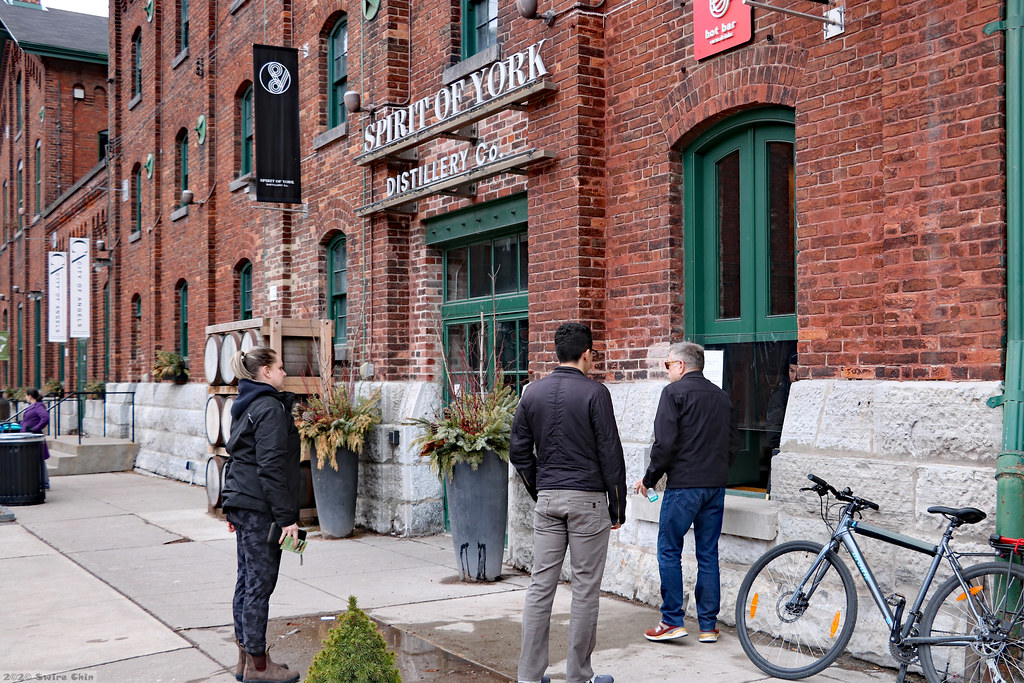 Madrina, a Spanish restaurant and bar, serves up delicious tapas, along with an extensive gin collection, a wide range of wines, and rare international drinks.
The Best Desserts In The Distillery District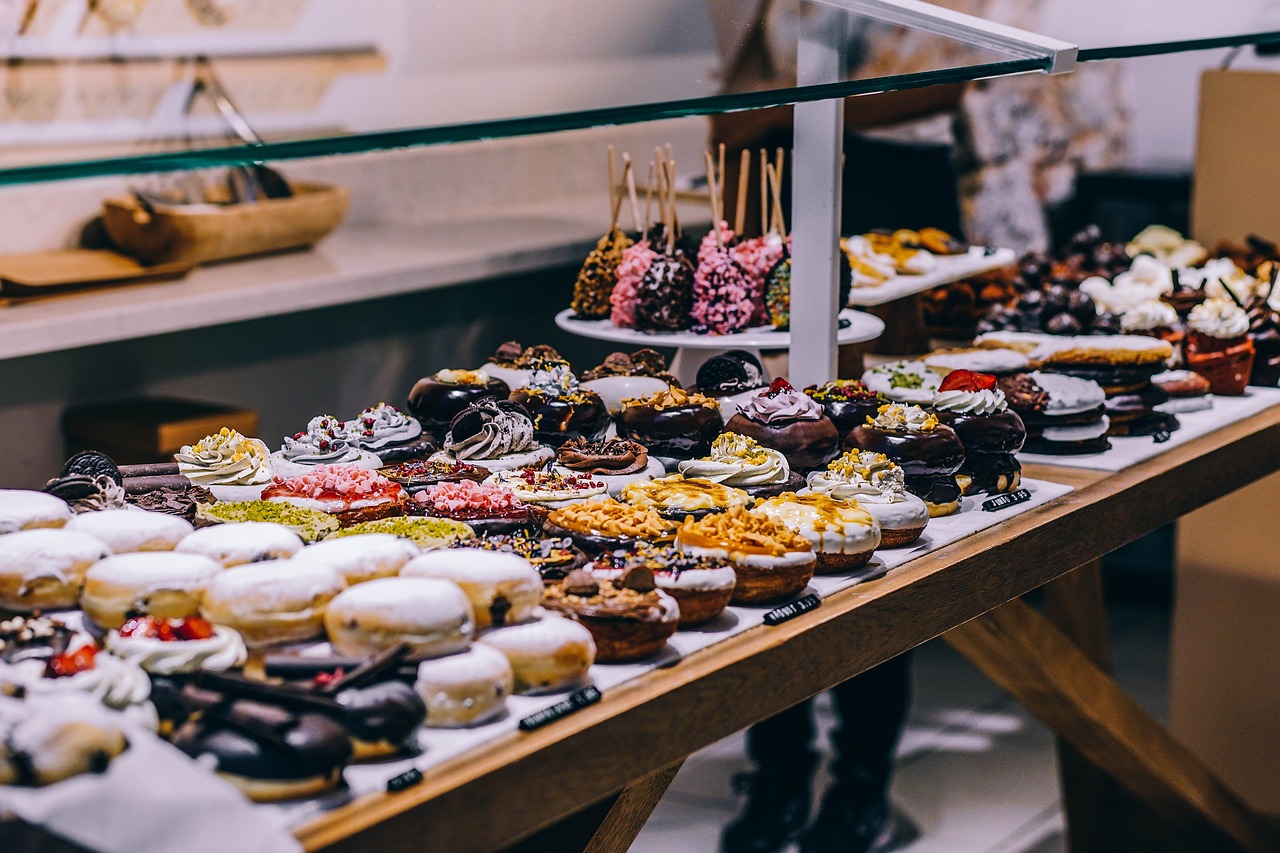 Neighbourhood Guide declares:
If you need a break from all the shopping delights the Distillery District can soothe whatever ails you with a specialty coffee shop, chocolate maker, brew pub, wine bar and oyster house, and other savoury treats.
For coffee, chocolate, and baked goods, there's:
Arena Coffee Bar

Avro Coffee

Balzac's Coffee Roasters

Brick Street Bakery

Cacao 70

Palgong Tea

Tartistry

Sweetie Pie

The Sweet Escape Patisserie

Wildly Delicious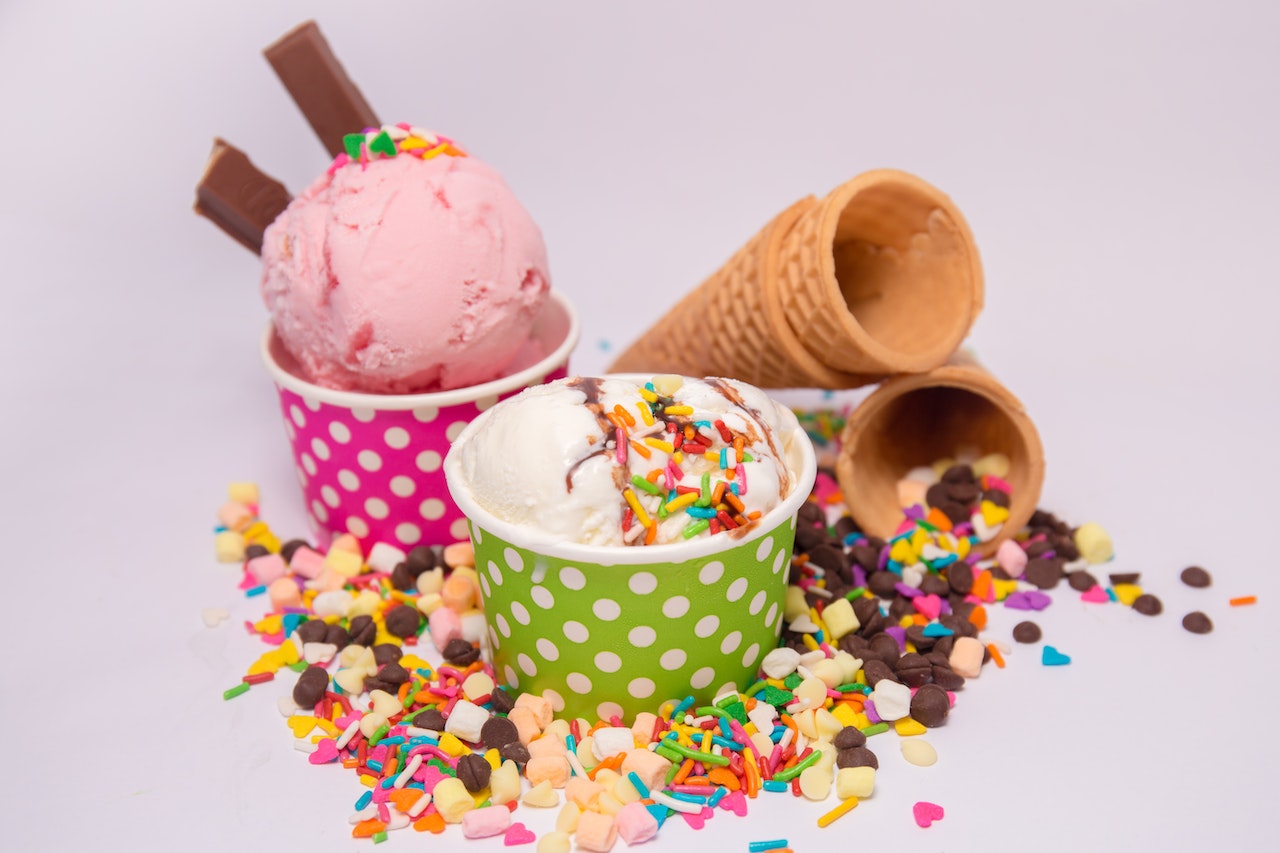 Chocolate lovers should definitely check out SOMA.
Named one of the world's best chocolate makers by National Geographic, SOMA is described as:
Masters at everything they do, these Toronto chocolate experts present pure chocolate bars made with beans from around the world, taste-tempting chocolate confections, and truffles like works of art.
Besides chocolate, SOMA also offers frozen confections and alcohol-infused drinks.
The Best Restaurants In The Distillery District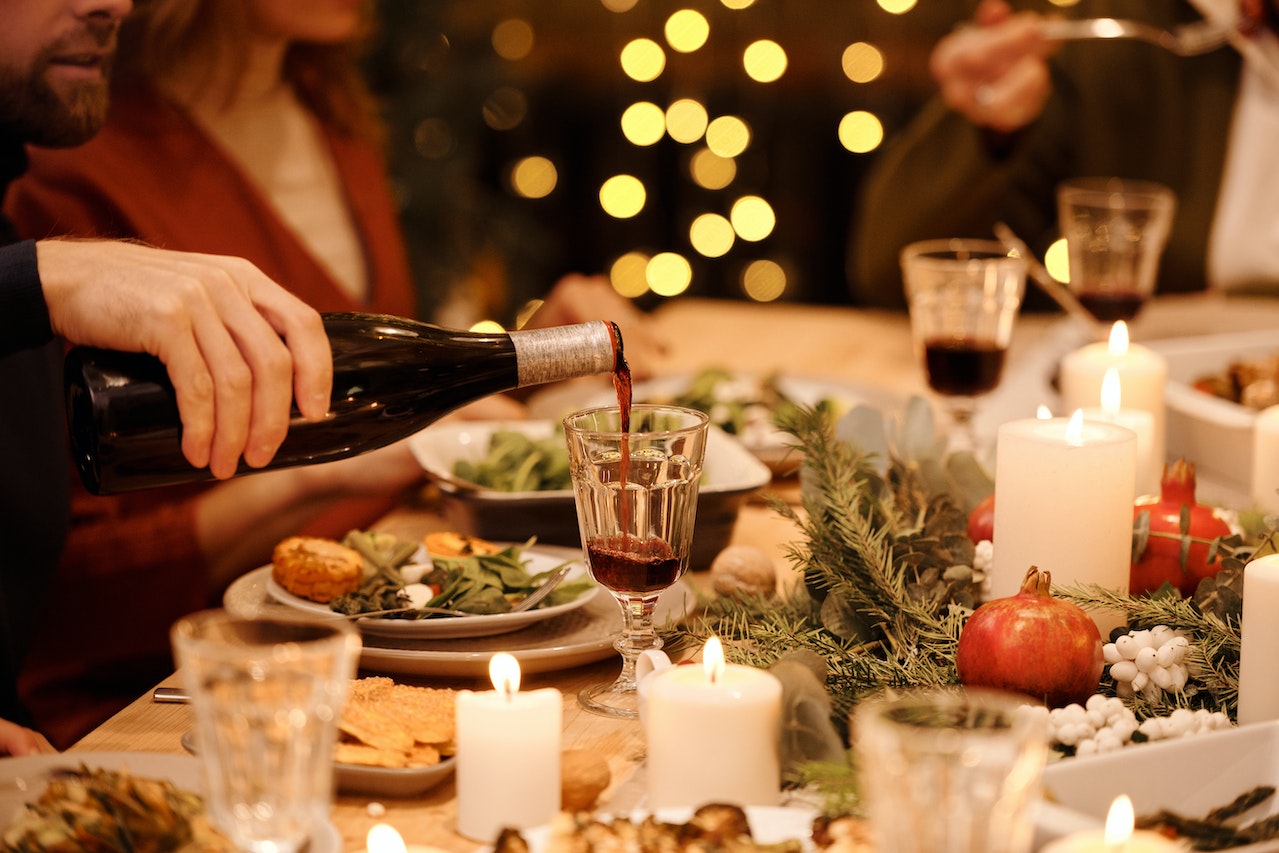 Foodism informs:
The pint-sized, pedestrian-only neighbourhood is brimming with…phenomenal restaurants. Better yet, the Distillery District restaurants run the gamut, serving a range of different cuisines.
This includes BOKU (Japanese), Cluny Bistro (French), El Catrin (Mexican), Madrina (Spanish) and Pure Spirits Oyster House (seafood).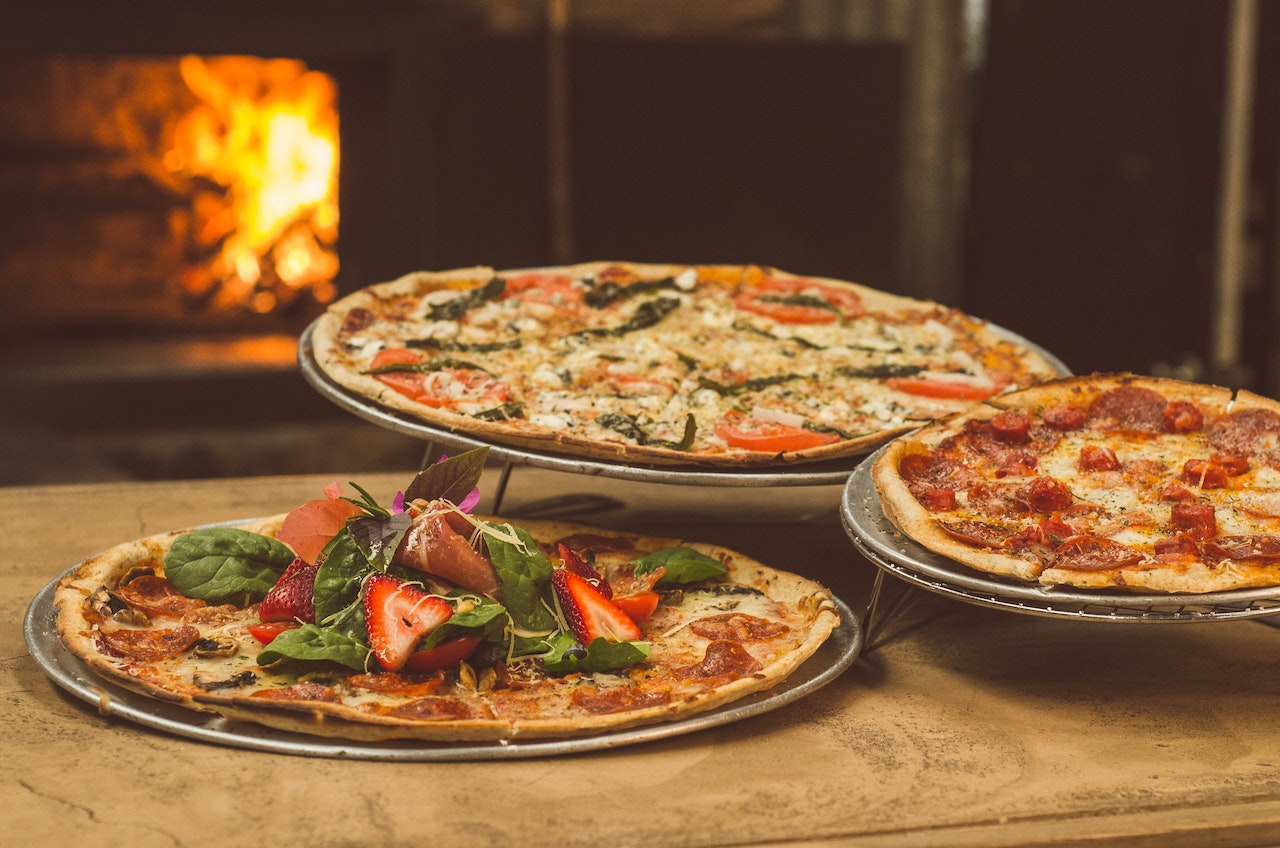 The restaurant only does takeout or delivery, but diners can use one of the many public benches to enjoy their meal.
In fact, as Condé Nast Traveler explains, dining out is a real treat:
The Distillery District's developers wanted to "combine the romance and relaxing atmosphere of European walking and patio districts with the hip, cool dynamic of an area like New York City's SoHo or Chelsea…"
And they succeeded.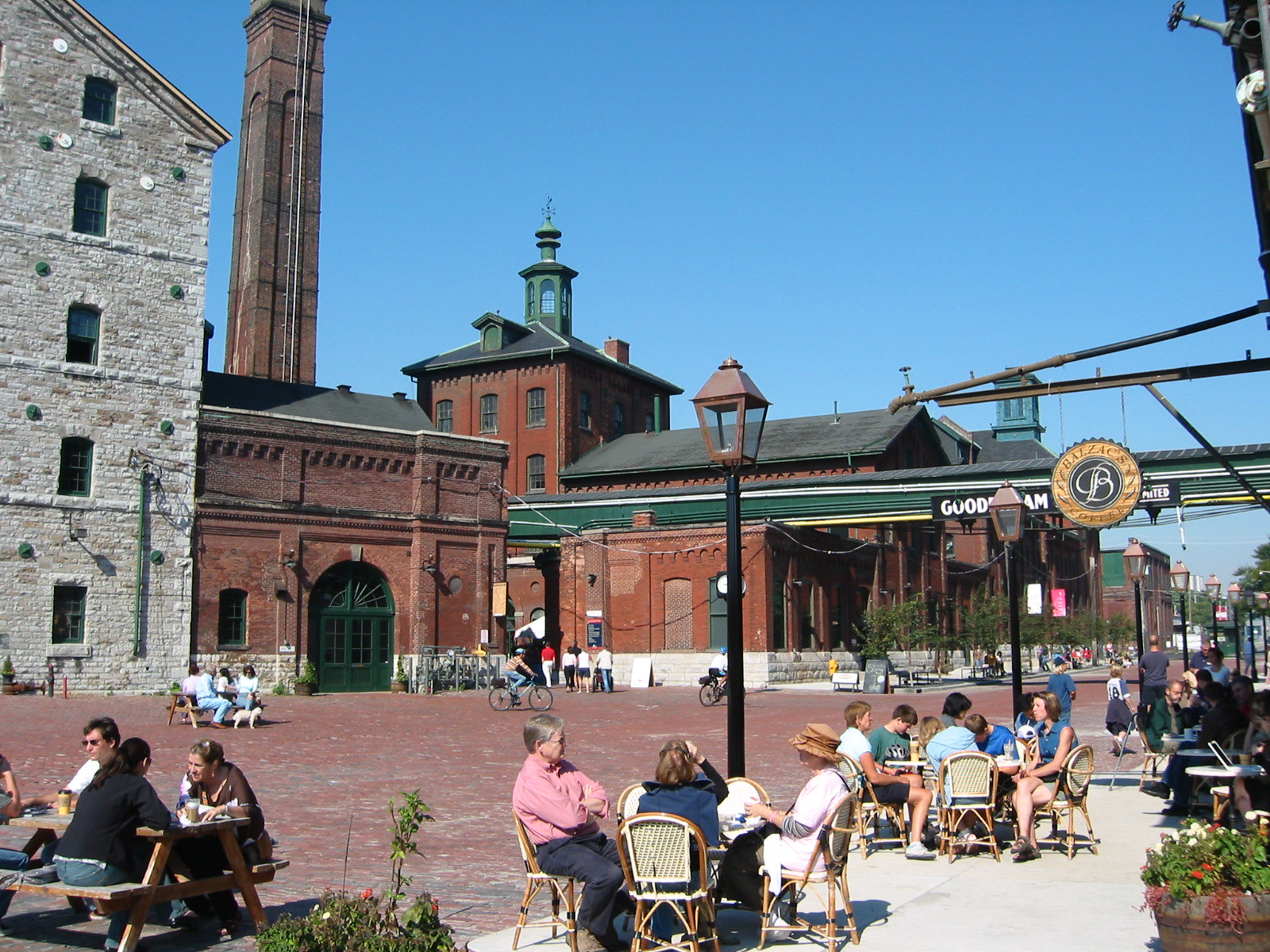 For instance, there's Cluny Bistro.
Streets of Toronto offers the following review:
With a lively bistro, quaint café and cozy patio, Cluny encompasses everything you'd expect to find in France.
Thanks to Cluny, you don't need to go to Europe to enjoy French cuisine or Victorian architecture.
The Best Places To Shop In The Distillery District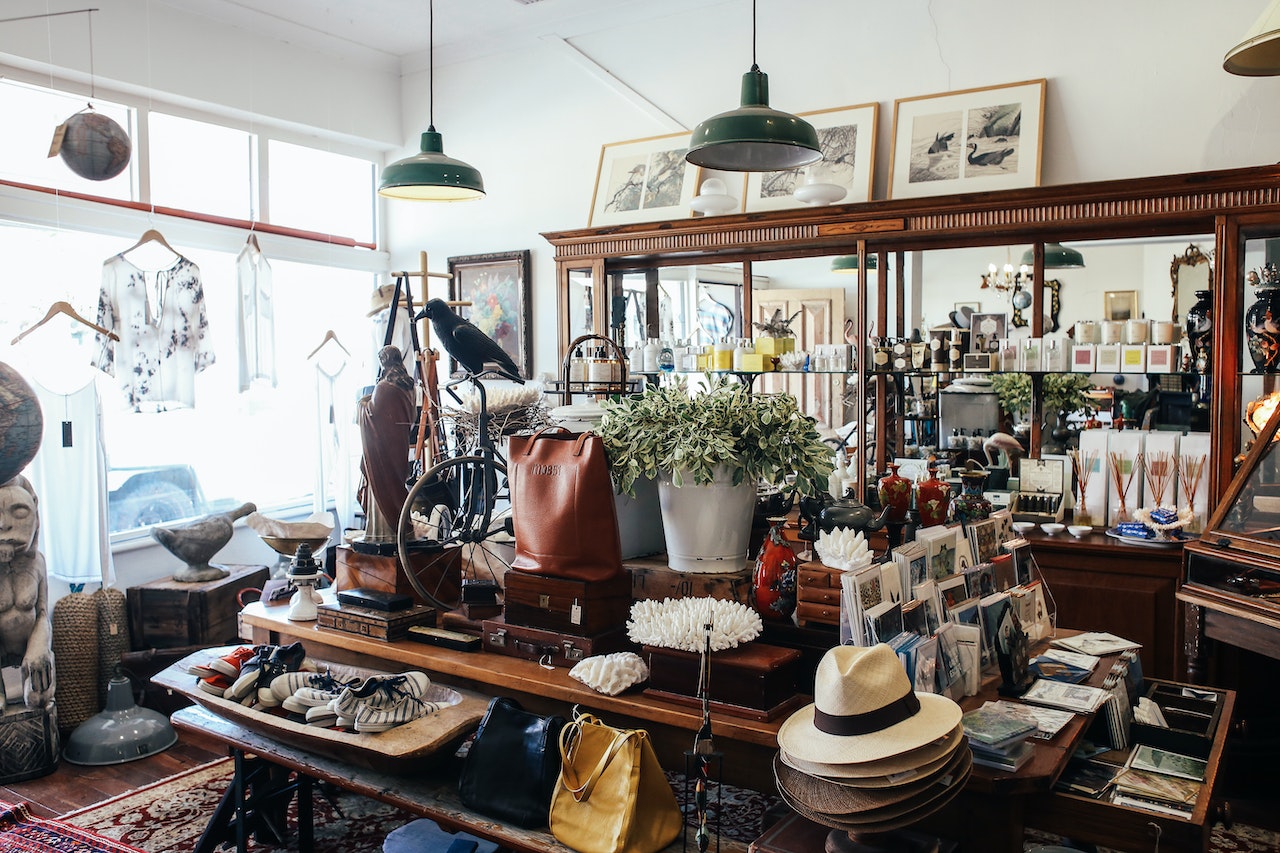 According to UP Express:
The Distillery District features more than 40 quirky boutiques and one-of-a-kind shops – not to mention plenty of "best of class" creative businesses.
One-of-a-kind shops include:
Bergo Designs (unique home decor)

Blackbird Vintage (rare objects)

Floorplay (just socks)

Gemlet (jewellery, especially crystals)

Liberty Clothing (eco-friendly fashion)

Red Canoe (aviation-focused fashion)

Sniffany (high-end pet store)

Yummi Candles (scented candles and soaps)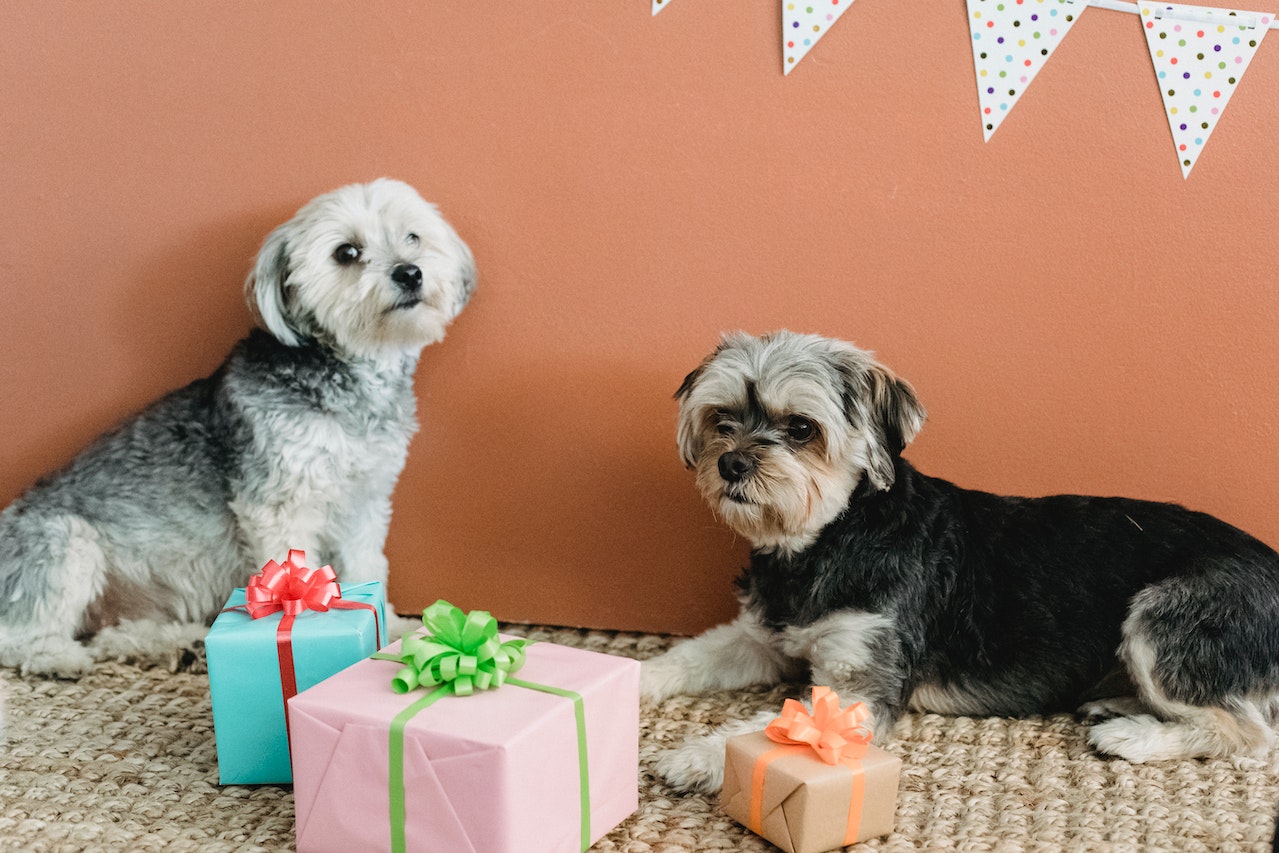 Looking for the latest fashion?
Destination Canada offers this advice:
For the stylish gent there's Gentil Uomo…Hit Hoi Bo for artsy garments, bags, and bangles…Get your funky shoes custom-coloured in the industrial space of John Fluevog, the Canadian footwear design legend….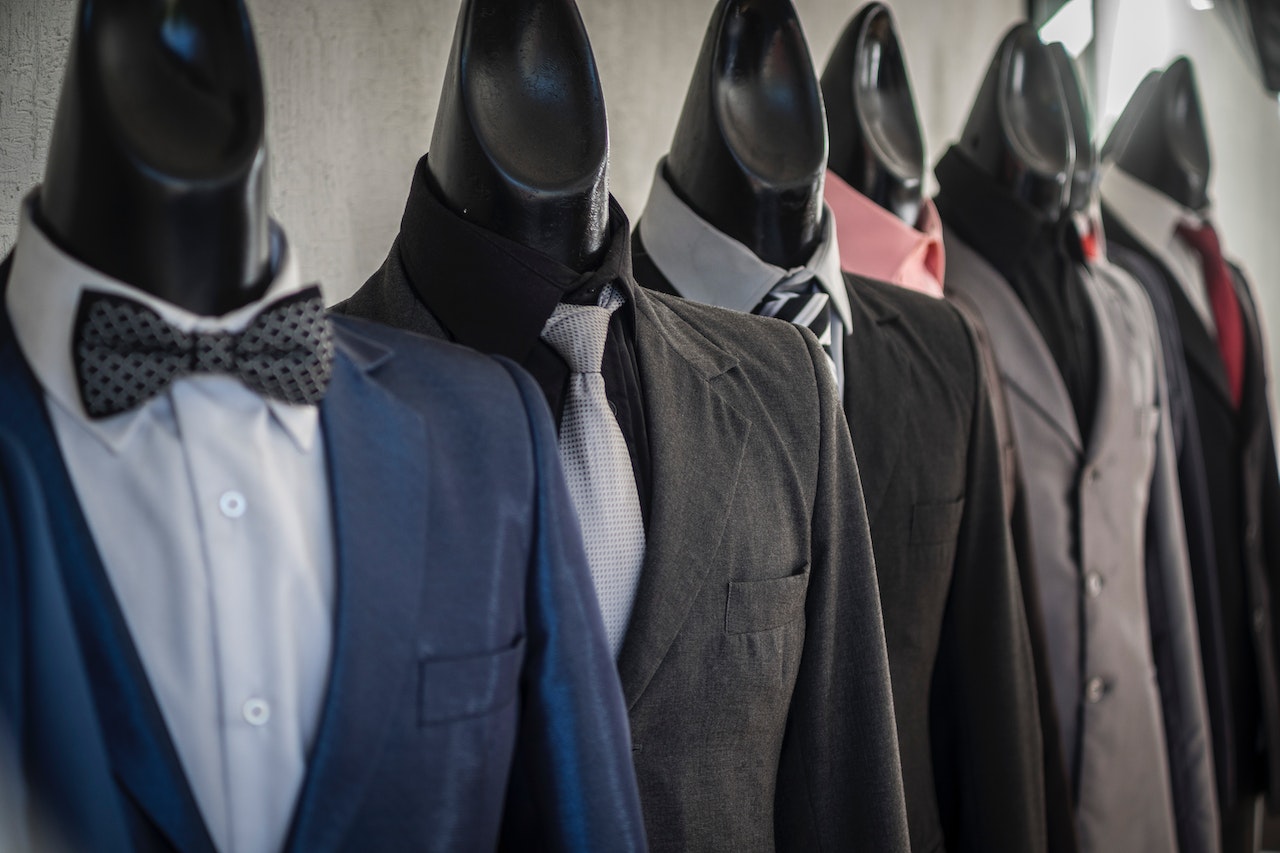 The Distillery District also offers high-end services, like Lemon Water.
According to blogTO:
Lemon Water Wellness Clinic provides a wide range of holistic services from massage to yoga, reiki, IV therapy, physiotherapy and psychotherapy.
When it comes to shopping in the District, you should "expect to find the unexpected."
Arts & Culture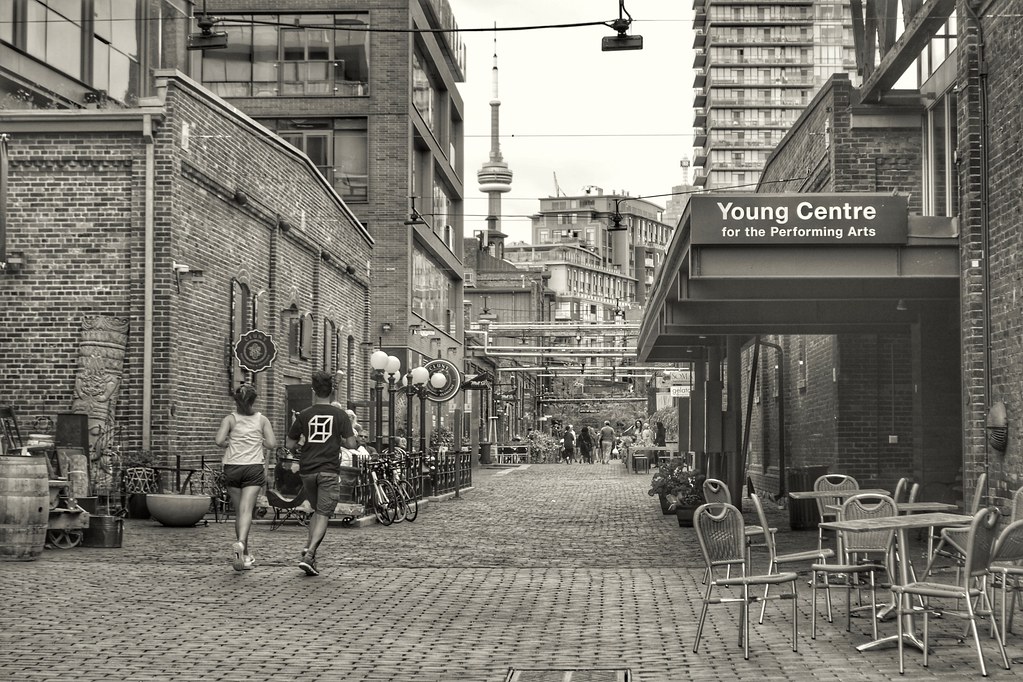 UP Express agrees:
The Distillery District overflows with art and cultural offerings. Consider Tapestry Opera, Soulpepper stage or The Young Centre for the Performing Arts.
In total, there are 17 different performing arts companies in the district, with year-round plays and concerts.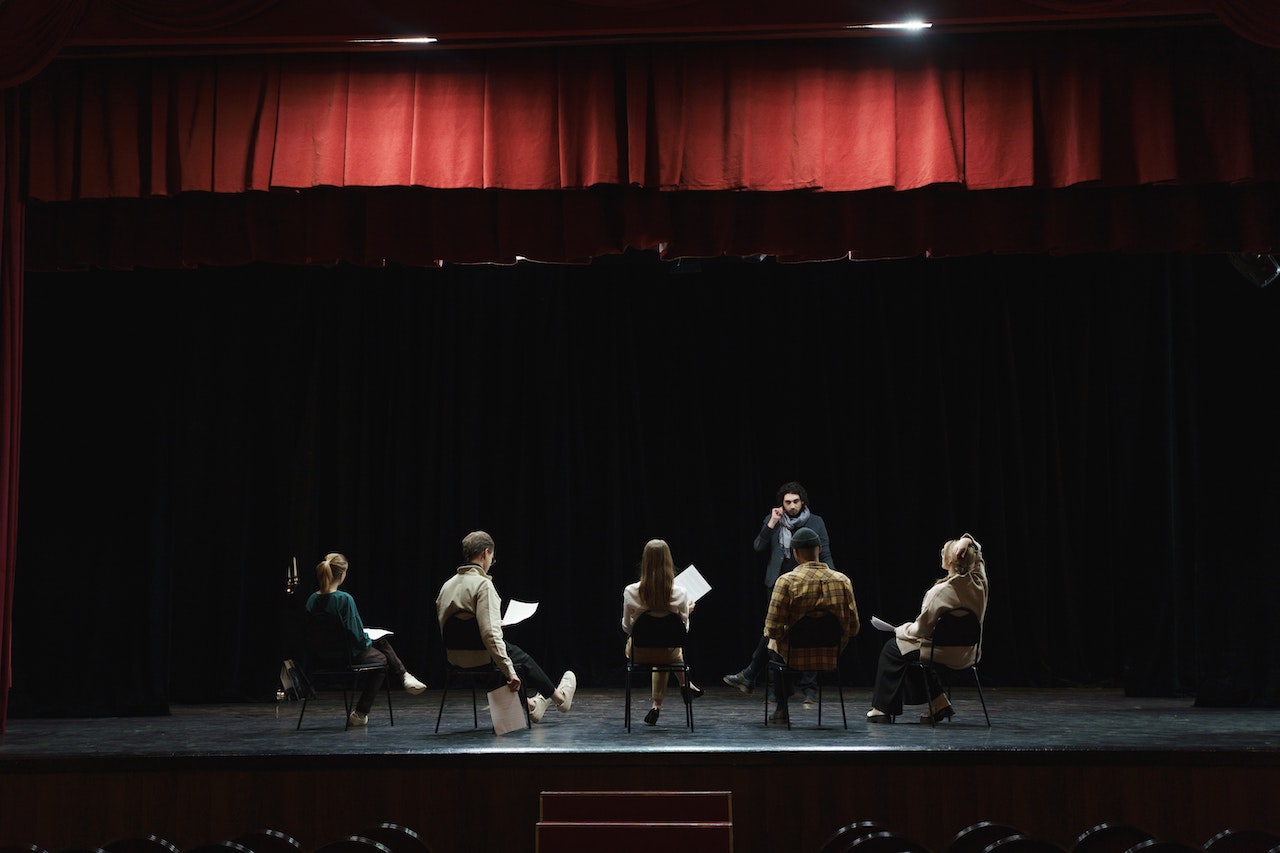 As Destination Canada informs, the District is nirvana for art lovers:
There are 22 galleries, plus design and furniture showcases. …Case Goods Warehouse is an entire building filled with open-to-the-public artist studios and workshops, including crafts, artisans, and jewellers.
Prominent galleries include:
Arta Gallery

Beauchamp Gallery

Canadian Sculpture Gallery

Corkin Gallery

Thompson Landry Gallery

Dish Gallery + Studio & Red Eye Studio
Perhaps most impressive is the Canadian Sculpture Gallery.
Over 90 years old, the institution features some of Canada's most prestigious artists.
Events & Activities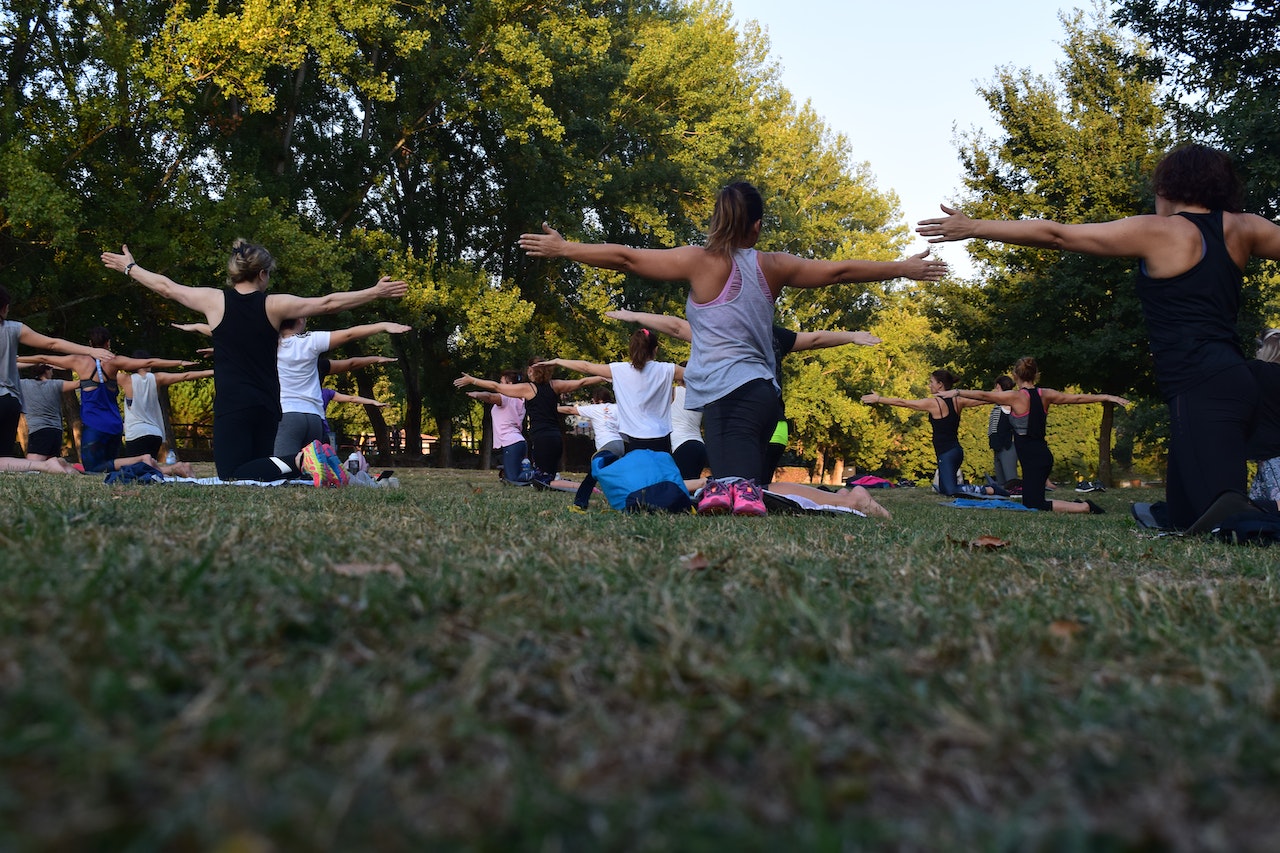 The neighbourhood is packed year-round with special events, activities and entertainment, including:
Yoga In Trinity Square

The Distillery District Queer Marketplace

Trinity Eats (a giant outdoor patio with 150+ seats)

Busker Series featuring street music, magic and jugglers

Summer Market with fresh produce, flowers and artisanal foods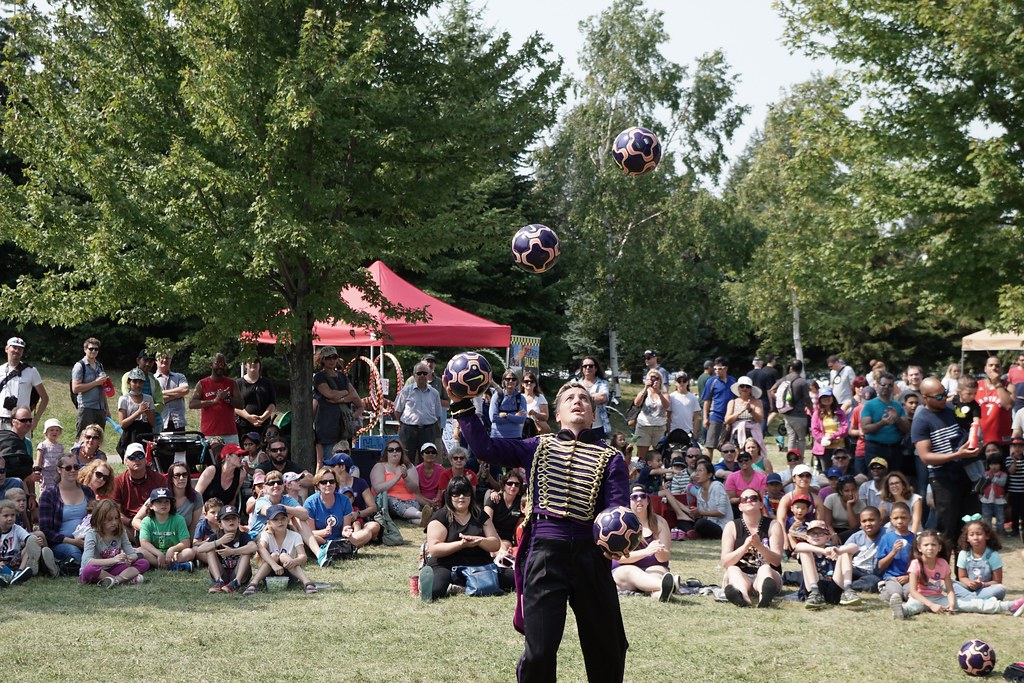 One of the biggest events is the Distillery Winter Village.
To Do Canada describes it as:
[A] gathering place for people to come and shop for the perfect holiday gift, experience the magic and romance of the holidays, and enjoy elevated food experiences.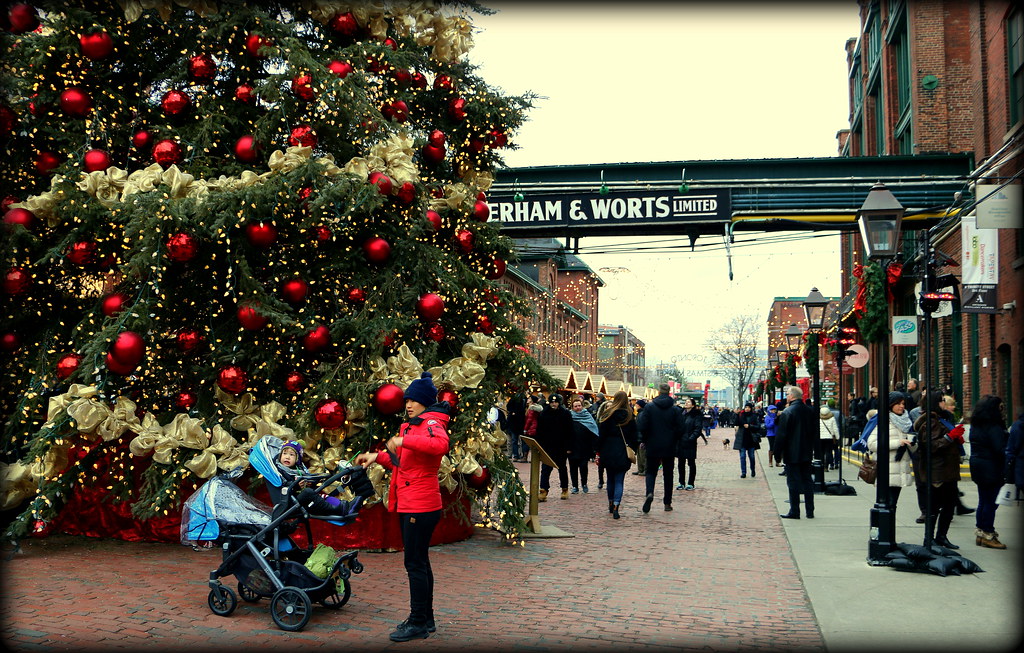 Another popular event is the New Year's Eve celebrations, where visitors can:
Ring in the New Year with live entertainment, shopping and dining, party favours, and a spectacular fireworks display…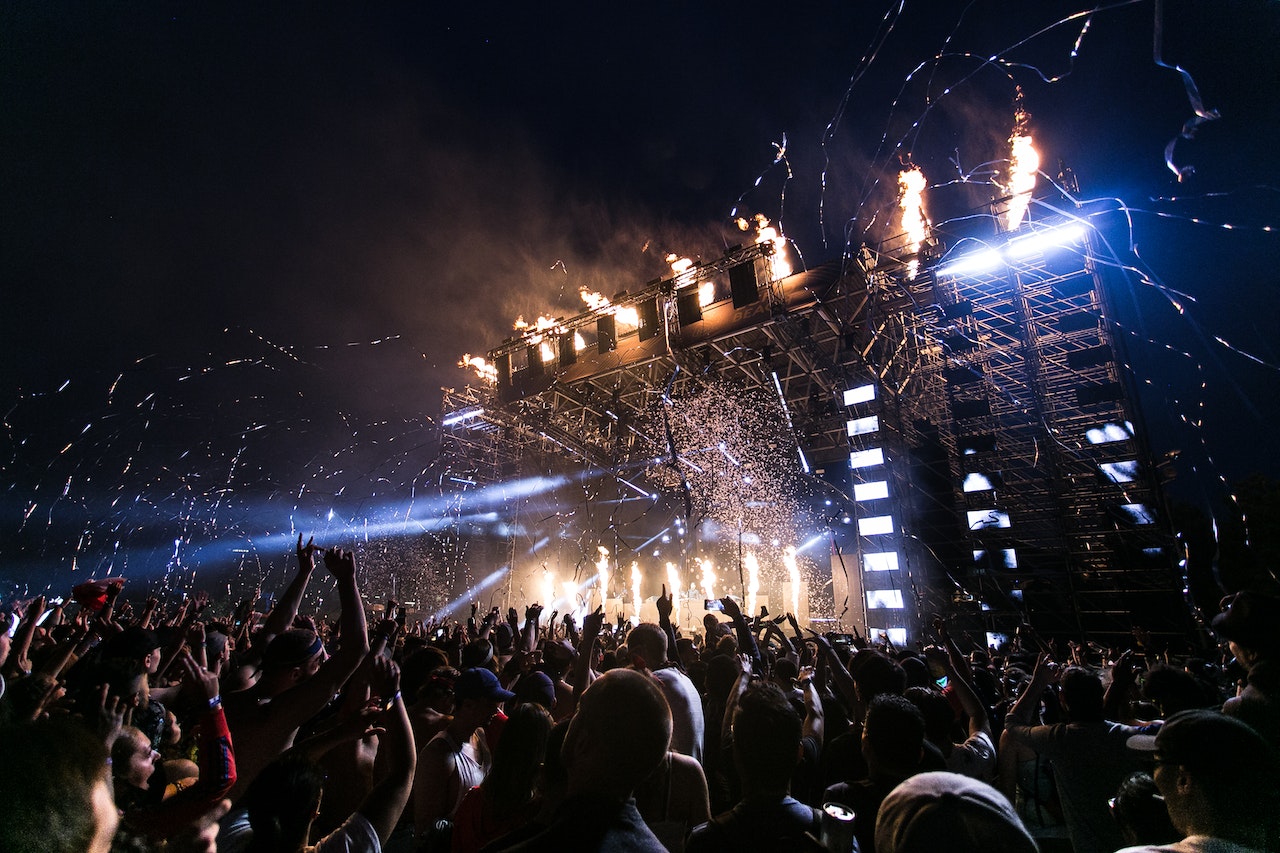 Finally, people can sign up for tours to learn all about the amazing history of the Distillery District, as well its most popular attractions, eateries and shops.
Other Location Highlights
Distillery District Conclusion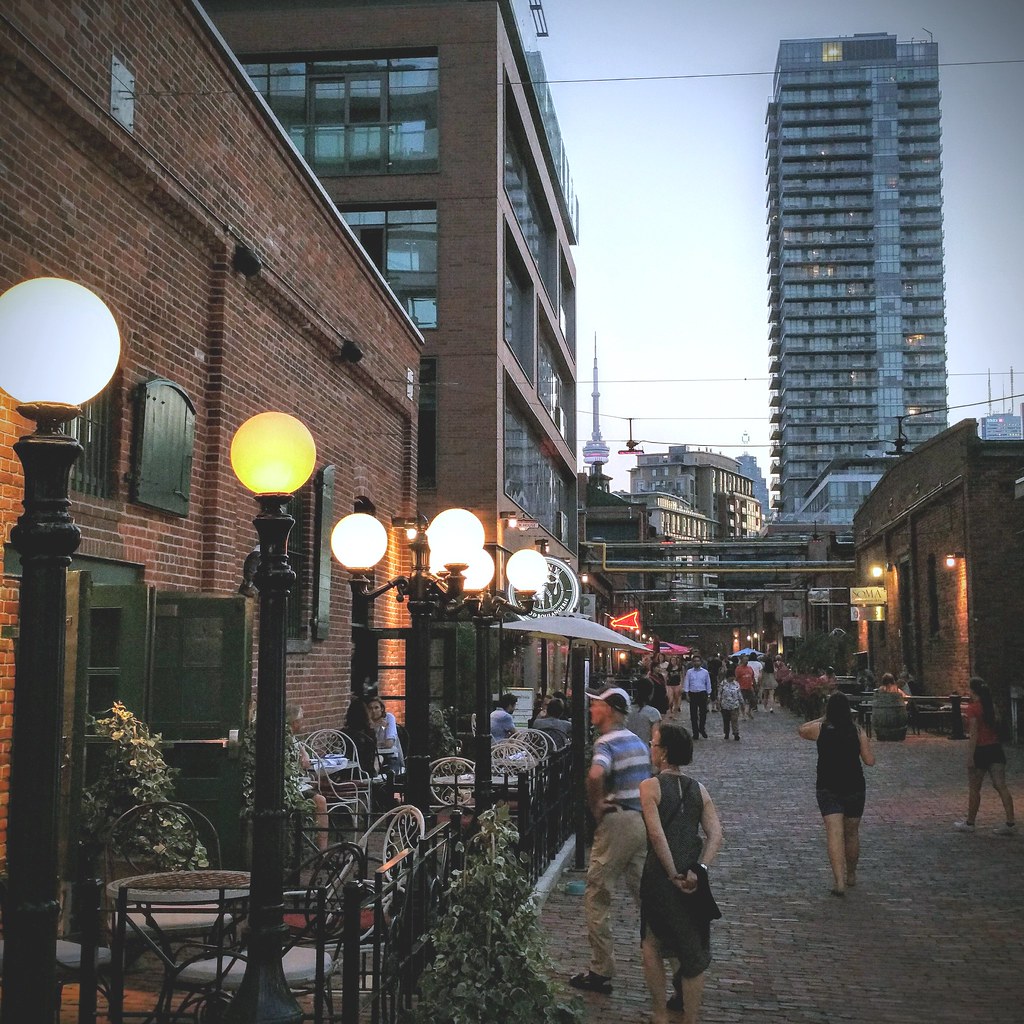 With its Victorian architecture, cobblestone streets and European-style patios, the neighbourhood is unlike anything in Canada.
As a popular tourist destination, it's home to dozens of high-end restaurants, cafes, bars and one-of-a-boutiques.
It's also a centre for arts and culture, with abundant galleries, theatres and musical performances.
Plus there's events and activities for the whole family, including weekly yoga sessions, summer food markets and the Winter Village.
Eat, shop, entertain, indulge and celebrate—there's no better place to do it than the Distillery District.
Want to know more about the Distillery District? Contact me below for details.
Wins Lai
Real Estate Broker
Living Realty Inc., Brokerage
m: 416.903.7032 p: 416.975.9889
f: 416.975.0220
a: 7 Hayden Street Toronto, M4Y 2P2
w: www.winslai.com e: [email protected]
*Top Producer (Yonge and Bloor Branch) — 2017-2022